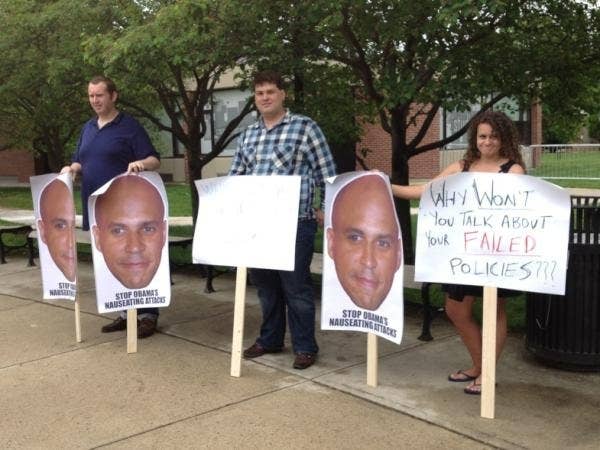 KEENE, N.H. — A small protest outside of Vice President Joe Biden's campaign rally at Keene State University featured blown-up images of Newark Mayor Cory Booker's head.
Upset with the Obama campaign's attackson Bain Capital, the three protestors were organized by the Romney campaign and the local Republican party. Under Booker's face, the signs said "stop Obama's nauseating attacks."
"Vice President Joe Biden needs to face the fact his dishonest attacks on free enterprise have backfired and been discredited by his fellow Democrats," said Romney spokesman Ryan Williams. "And there is no better reminder for the Vice President than seeing Cory Booker's face denouncing his "nauseating" attacks outside his own event."