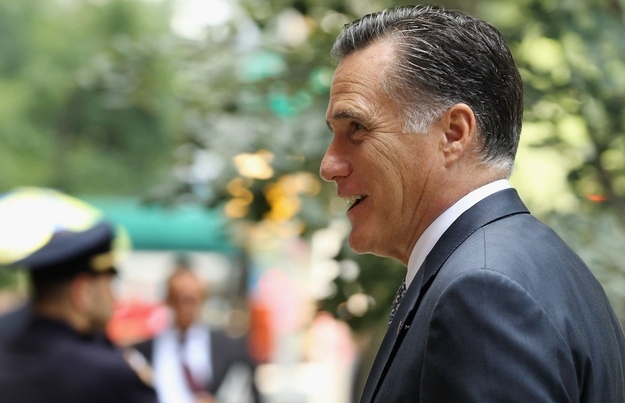 BOSTON — Mitt Romney's presidential campaign is at a loss to explain a series national polls showing the candidate slipping to President Barack Obama.
"It's the middle of summer, it's the doldrums. It's the Olympics. There has not been any national news that would push these numbers from -3 to -9," a senior Romney adviser told reporters on Friday at a briefing in campaign headquarters.
"You'd see it in Rasmussen and you'd see it in Gallup, and we're not seeing it," the adviser added, encouraging reporters to not "read too much into any one single survey."
The three surveys, from CNN, Fox News, and Reuters, placed Romney between seven and nine points behind Obama — from around three points back a month ago.
"The impact of the European trip is negligible," the adviser said, dismissing a theory offered by the press for the decline after a troubled foreign trip.
"You've got to have something precipitate that sort of sea change, and we haven't," the adviser added.
"Mark my words, there will be another couple of polls next week that potentially say something different," the adviser said. "We've got 88 days left, that's several lifetimes."