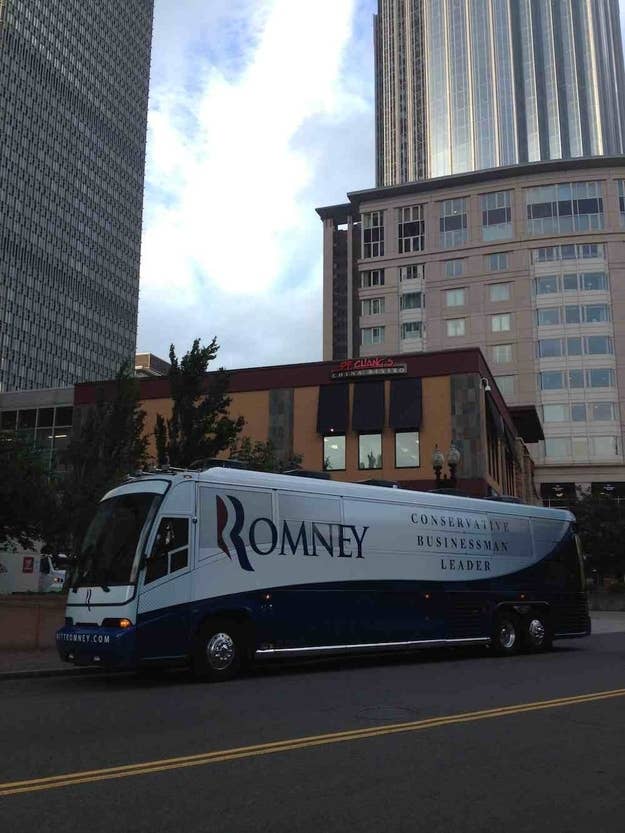 BOSTON — For the second time in as many weeks, Mitt Romney's campaign taunted President Barack Obama outside a speech.
Romney's campaign bus circled Obama's fundraiser at Boston Symphony Hall Monday night several times, according to Romney deputy press secretary Ryan Williams and verified by several onlookers who said it was honking its horn as it passed.
Williams told BuzzFeed that the bus made "a few" laps before local police closed the roads around the venue before Obama's arrival. They plan on bringing the bus back after Obama leaves to attend another fundraiser.
Earlier this month in Cleveland, the Romney bus circled the venue Obama was speaking at and honked its horn several times.