Rick Perry Defensive After Getting Blown-Out In New Hampshire
Maintains he has a head start in South Carolina when polls say the opposite.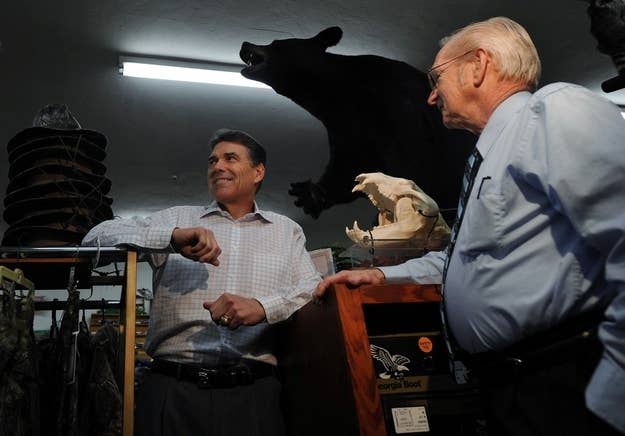 MANCHESTER, New Hampshire—Texas Gov. Rick Perry just released this statement from South Carolina after getting blown out in New Hampshire.
Perry skipped the Granite State to focus on South Carolina after a disappointing showing in last week's Iowa Caucuses and nearly quitting the race. With 29 percent of precincts reporting, Perry has earned just 400 votes in New Hampshire.
Perry comes off as defensive in the first-person statement, maintaining that there still is a wide-open race to challenge Romney, and explaining his decision to skip the Granite State.
Check it out below:
Gov. Rick Perry on New Hampshire and South Carolina
LEESVILLE, S.C. - Gov. Rick Perry tonight issued the following statement:
"Tonight's results in New Hampshire show the race for 'conservative alternative' to Mitt Romney remains wide open. I skipped New Hampshire and aimed my campaign right at conservative South Carolina, where we've been campaigning hard and receiving an enthusiastic welcome. I believe being the only non-establishment outsider in the race, the proven fiscal and social conservative and proven job creator will win the day in South Carolina.
"South Carolina is the next stop. I have a head start here, and it's friendly territory for a Texas governor and veteran with solid outsider credentials, the nation's best record of job creation, and solid fiscal, social and Tea Party conservatism."