Paul Ryan Goes "Orange Bowling"
Bemoans Buckeyes crushing the Miami of Ohio Redhawks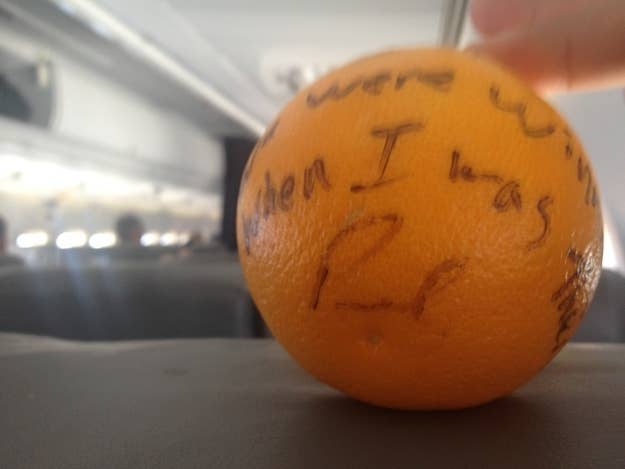 Republican Vice Presidential nominee participated in the time-honored tradition of "Orange Bowling" on his flight today.
Reporters, armed with an orange, a pen, and the score of The Ohio State/Miami of Ohio football score, rolled the fruit down the aisle of the campaign DC-9-30, where it was intercepted by Ryan spokesman Mike Steel and body man Jake Kastan.
Ryan and his aides huddled for a few minutes over what to reply, and then Ryan stood up, walked into the aisle and bowled it back at the assembled press corps with straight and true roll.
Ryan's alma mater, Miami University of Ohio was down to the Buckeyes 35-10, though when Ryan left the game earlier in the day the Redhawks were up 3-0.
"We were winning when I was there!" Ryan scribbled on the orange, signing his name "Paul" so reporters knew it was him.