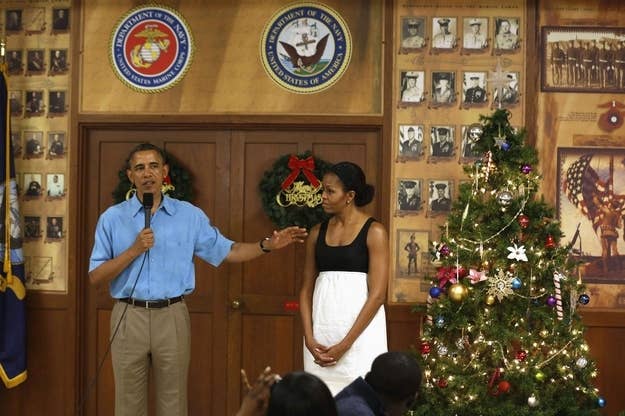 WASHINGTON — President Barack Obama will cut short his family's Christmas vacation, flying back to Washington in time to arrive Thursday to restart talks to avert the fiscal cliff, the White House announced.
Obama left for Hawaii on Friday after calling for a pared-down agreement to avoid tax hikes on the middle class, warning there is little time left to reach a deal. The Senate will reconvene on Thursday, though the House of Representatives has not said if or when it will return.
"Cool off, drink some eggnog, have some Christmas cookies, sing Christmas carols," Obama instructed lawmakers on Friday hours before boarding Air Force One with his family for their traditional vacation. The First Family will remain in Hawaii while the president returns to Washington. "I'll see you next week," he added to reporters.
Talks between Obama and Speaker of the House John Boehner on any agreement have been at a standstill for more than a week, and Boehner's ability to push through any deal is in doubt after his caucus revolted over his "plan B" to avoid middle-class tax cuts.
On Friday, a spokesman for Boehner put the pressure on Obama and the Senate to take up legislation to avert the fiscal cliff. Sources said no progress had been made since lawmakers and Obama left town for the holiday.