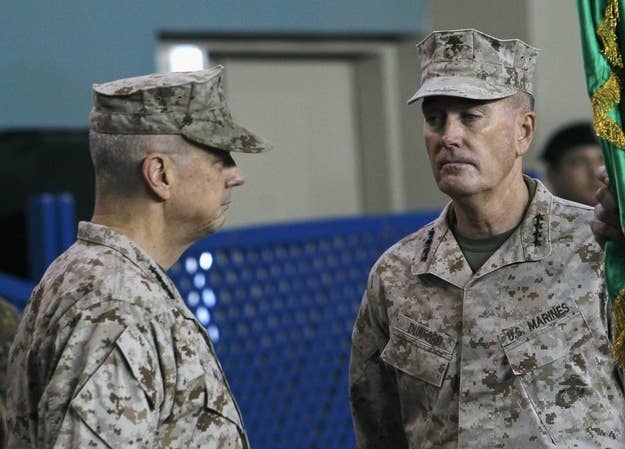 WASHINGTON — President Barack Obama will announced that 34,000 U.S. troops will return home from Afghanistan by this time next year, according to a senior administration official.
The reduction would decrease by half the number of U.S. service members in Afghanistan, and they will continue through the end of the year, the official said.
But Obama will not announce how many — if any — U.S. troops will remain in the country after 2014, when the International Security Assistance Force mission ends.
"The president will not be making any further announcements about troop numbers tonight, nor has he made any decisions beyond the one he is announcing," the official added. "The United States remains fully committed to a long-term strategic partnership with the Afghan Government and the Afghan people. We remain in negotiations on a Bilateral Security Agreement with the Afghan Government that would contemplate two narrow missions for the United States beyond 2014: targeting the remnants of al-Qaeda and training Afghan Security Forces."
U.S. and Coalition forces will transfer responsibility for securing the entire country to Afghan forces by the spring, but forces will remain in a "train, advise, and assist role."
Obama spoke on the phone with President Karzai, Prime Minister Cameron, and Chancellor Merkel to inform them of his decision, the official added.