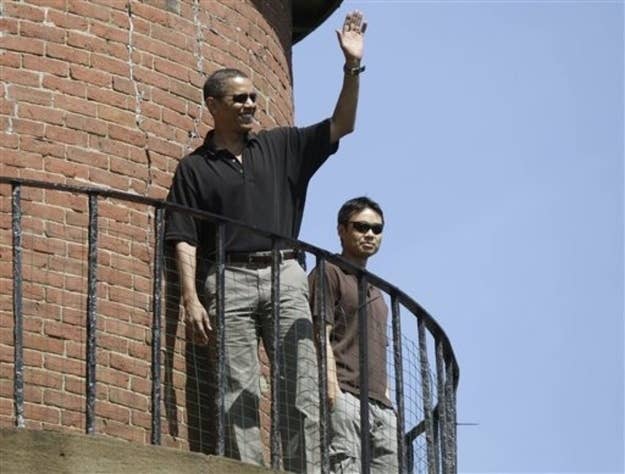 The Maryland Democratic Party appears to have skirted federal law on political activities by government employees, identifying President Barack Obama's brother-in-law Konrad Ng as the Director of the Smithsonian Asian Pacific American Program in an email on the party's Asian American and Pacific Leadership Council.
Ng's wife, Maya Soetoro-Ng, is identified as Obama's sister in the email, which advertises a conference call organized by the Obama campaign in Chicago.
"[W]e will be organizing phonebanks to make AAPI-targeted calls into Virginia and also convening to listen to a national conference call organized by the Obama campaign. The call will include the roll out of the campaign's national AAPI outreach plan and highlight efforts in which you can participate to help President Obama to victory in November.
An Obama campaign official acknowledged the error.
"We have been careful on this point at every possible turn, but sometimes there are slips beyond our control. In all other communications we are aware of he was listed as brother-in-law," the official said.
CORRECTION: An earlier version of this post suggested that Ng, rather than the state party, had committed the error.