Obama: "If I Had A Son He'd Look Like Trayvon"
"All of us have to do some soul searching to figure out how does something like this happen..." Obama weighs in on Trayvon Martin case. Silent on what should happen to Zimmerman.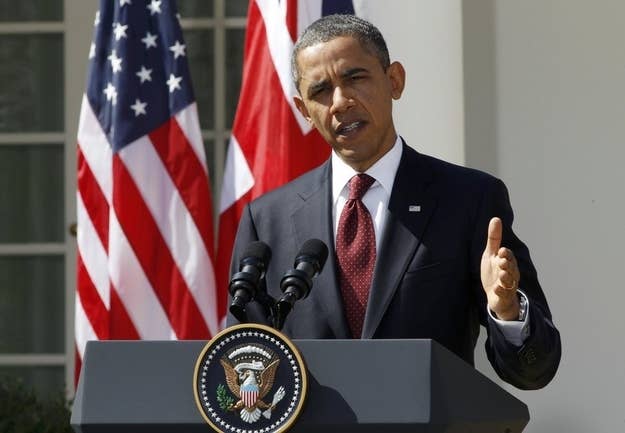 President Barack Obama weighed in on the "tragedy" of Trayvon Martin's death last month, saying it is "absolutely imperative" that all levels of government investigate "every aspect" of how the unarmed boy was shot.
"I can only imagine what these parents are going through," Obama said after announcing his pick of Dartmouth President Jim Yong Kim to head the World Bank, adding "When I think about this boy I think about my own kids."
"I am glad that not only is the Justice Department is looking into this, but the Governor of the State of Florida has put together a task force [to investigate the case]," Obama said. Obama carefully avoided any discussion of George Zimmerman, the man who shot Martin, and has controversially avoided arrest under Florida's "Stand Your Ground" self-defense laws.
Obama did say there is a need to "examine the laws" surrounding the incident, as well as the incident itself.
"My main message is to the parents: If I had a son he'd look like Trayvon. I think they are right to expect that all of us as Americans are going to take this with the seriousness it deserves."