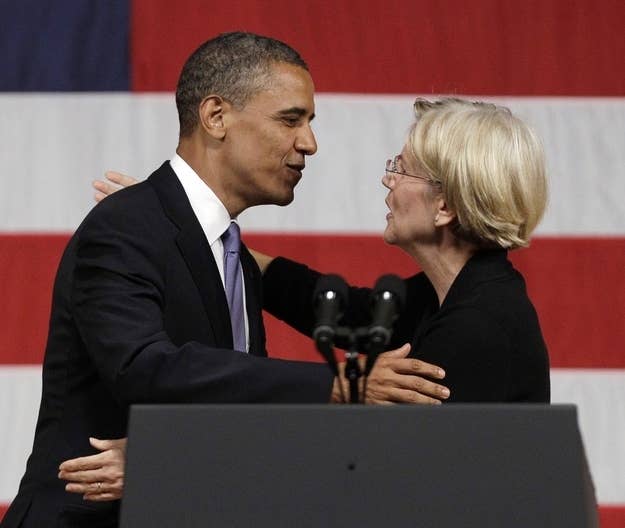 BOSTON — Consumer advocate Elizabeth Warren's bid to represent Massachusetts in the United States Senate got a big boost from President Barack Obama at a Boston fundraiser Monday night.
Warren introduced the president to over 1800 Democrats at Boston Symphony Hall will an impassioned defense of Obama and critique of his Republican opponent Mitt Romney. Bringing the crowd to their feet, Warren said she stands with Obama — and was greeted by the president with a kiss on the cheek and a vigorous hug.
"We know where President Obama stands, President Obama stands for working people," Warren said, adding, "Mitt Romney tells us in his own words that corporations are people."
"No Mitt, corporations are not people," Warren exclaimed, repeating a line she first used at the Netroots Nation conference earlier this month. "People have hearts, they have kids, they get jobs, they get sick, they love, they cry, they dance, they live and they die. Learn the difference."
When the applause died down, Warren added, "Mitt, learn this, we don't run this country for corporations, we run it for people."
Obama returned the favor when he took the podium, telling those in attendance "I want all of you to know how lucky you are to have a chance to vote for her in the next election."
"She is going to be an outstanding Senator from Massachusetts," he added.