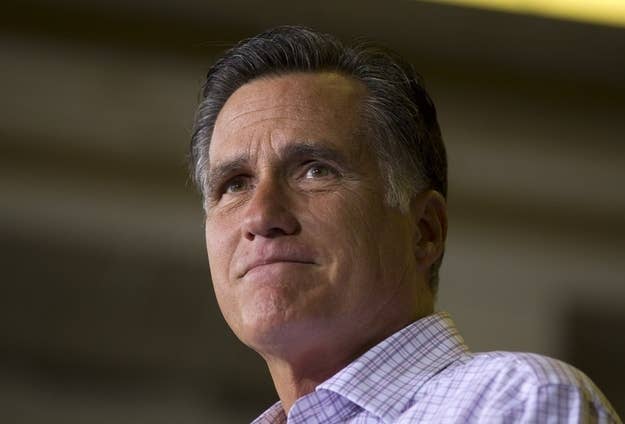 President Barack Obama used an overseas trip four years ago to outline the "foundation" of his foreign policy as president, aides to Obama told reporters today, declaring that Mitt Romney needs to use his upcoming trip to do the same.
"He'll need to prove to the American people that he sees foreign policy issues as worthy of substantive discussion rather than just generality and sound bites in this campaign," said Obama campaign senior adviser Robert Gibbs, accusing Romney of shrouding his foreign policy positions in "platitudes" and "secrecy."
"Mitt Romney owes it to the American people to tell them where he stands on these important issues," Gibbs added, referring to Afghanistan policy and other diplomatic questions.
Gibbs recounted Obama's 2008 trip, including stops in war zones in Iraq and Afghanistan, in detail. On Wednesday, Romney begins his trip to England, Israel, and Poland.
"At the end of that trip, the American people knew exactly where Barack Obama stood on all the major foreign policy issues of the day," he said, not-so-subtly implying that Romney's positions will be unclear after his trip.
Romney has largely stayed away from specifics on foreign policy, though has taken rhetorically tough stances against China and Russia, and criticized Obama for not placing tough enough sanctions on Iran.
Colin Kahl, the former Deputy Assistant Secretary of Defense for the Middle East, attacked Romney for saying that he would simply "do the opposite" of what Obama has done in his dealings with Israel, saying such an aggressive statement is irresponsible given the region's volatile political atmosphere.
"I have been perplexed by some of the positions — I should say lack of positions — and clarity that Romney has put forward," Kahl added. "He needs to say exactly what he would do differently from what President Obama is doing."
Romney aides have said the trip is for "listening and learning" and that the presumptive Republican nominee will shy away from making specific policy pronouncements on foreign soil. They said there will be other opportunities for policy speeches — including his address tomorrow to the Veterans of Foreign Wars convention in Reno, NV.