Not Even Occupy Des Moines Can Faze Mitt Romney Tonight
Confident candidate ignores "mic check" on caucus eve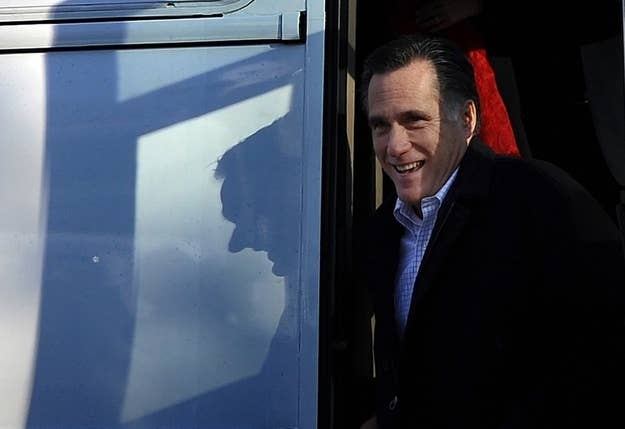 CLIVE, Iowa—Mitt Romney was "mic checked" by Occupy Des Moines protesters at a caucus eve rally here, and came out stronger for it.
Romney deftly handled the shouts of "mic check" and "stop the war on the poor," stopping his speech to allow them to be heard, and letting his supporters shout them down.
One man shouted "get a job" to the protesters, drawing an audible "Ha-ha-ha-ha" from Romney. Others chanted "Mitt-Mitt-Mitt" to overpower the handful of protesters, who were eventually escorted out of the event by Romney security.
The interruption injected more energy into the packed warehouse, with Romney's voice rising an octave, and audience members cheering louder and stronger.
Romney's confident demeanor underscores his faith in what he said earlier today — that he's going to win tomorrow night.