Newt Destruction Complete, Romney Pivots To Obama
After a week of relentless attacks, Romney's moving on to bigger game. Or so he hopes.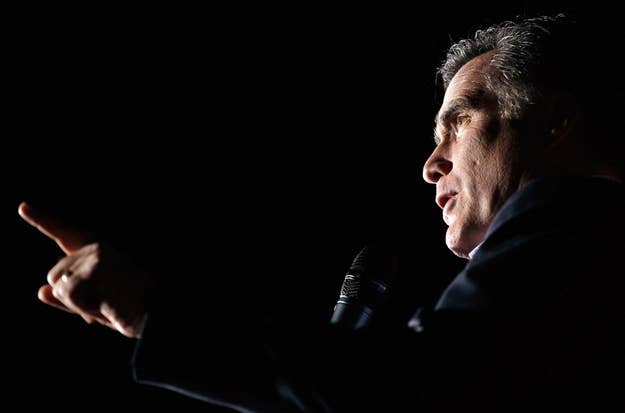 THE VILLAGES, Florida — Mitt Romney's campaign has spent the better part of the last week on the systematic and ruthless destruction of Newt Gingrich, but in his final Sunshine State event before polls close, Romney was focused like a laser on President Barack Obama.
For the first time since he was crushed in the South Carolina primary earlier this month, Romney did not mention Gingrich's name. Now Romney is perhaps on the cusp of a victory even more decisive than that defeat — leading Gingrich by as much as 20 percent here in recent polls.
During his Villages appearance, there wasn't even a vague allusion to the former Speaker of the House, whose name Romney's operatives drove through the mud with stalking surrogates and millions of dollars in negative advertising.
Tonight, Romney sought to close his campaign here on a positive note — attacking Obama for trying to change Medicare and Social Security in this geriatric Disney World.
Romney's five year old grandson, Parker, told the crowd before he took the stage that "it looks like papa is gonna win." In fact he's likely going to win — and then some.
Today marked a victory lap of sorts for Romney — who is all but assured a blow-out victory tomorrow — with three events packed with friendly crowds. For the first time he sang the lyrics to "America the Beautiful," one of the nation's "hymns" that he refers to in every stump speech.
Tomorrow's victory will re-establish Romney's position as the sole front-runner in the race, and he'll seek to marginalize his opponents rather than attack them in the weeks ahead. Romney — who has repeatedly failed to get clear of his pesky primary foes -- now hopes to head into a new campaign, one in which Newt Gingrich has no place.