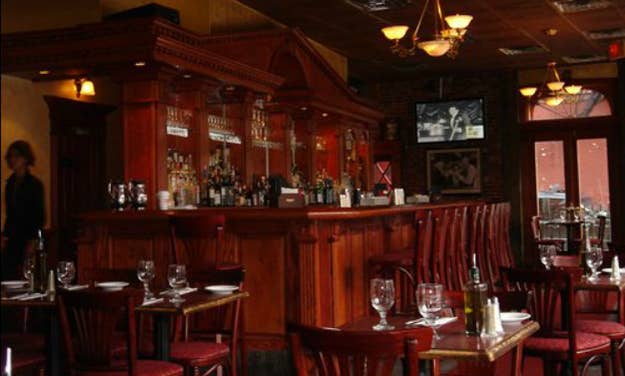 BOSTON — Café Florentine on Hanover Street, one of the many North End Italian restaurants in Boston, stands out as the unofficial Romney campaign restaurant and bar.
Headquartered four blocks away on Commercial Street, Romney campaign aides are frequent customers — so much so that the bartender has named a drink after their candidate.
The $10 "Romney" (or Rmney on the check) — is a cool, refreshing, and yes, alcoholic drink — and is a closely guarded secret, so much so that only the evening bartender knows the precise recipe. It doesn't even appear on the menu.
After much prodding he would only reveal the ingredients, but not the precise ratios.
—Gin
—Limoncello
—Prosecco
—Freshly squeezed lemon juice
The drink is served over ice, with a lemon slice floating inside.
Enjoy.
Corrected: North Side to North End.