How Mitt Romney Won When No One Else Lost
It wasn't really about him.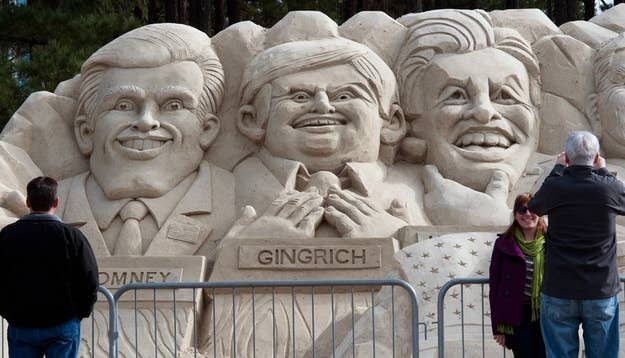 MYRTLE BEACH, South Carolina—Mitt Romney's path to victory in last night's debate proved to be the strong performances of his key rivals for the social conservative vote — Rick Santorum and Newt Gingrich.
Romney walked into the debate expecting to take flak from the other candidates, aides said Monday night, calling it the "get Mitt debate," but it wasn't really about him. Santorum and Gingrich (and to a lesser extent Rick Perry) are fighting for social conservatives here, and each tried to make the case for why he deserved to be rallied around.
The good thing for Romney was that each candidate made that case so well. Santorum had his best debate of the cycle, while Gingrich recovered from weak New Hampshire performances.
Romney senior adviser Eric Fehrnstrom conceded that other than their attacks on his candidate, it was among the men's best debate showing. He shared it, of course, because their dual success prevents social conservatives from coalescing around a candidate.
If that holds through Saturday, Romney is likely to run away with it against a divided field.