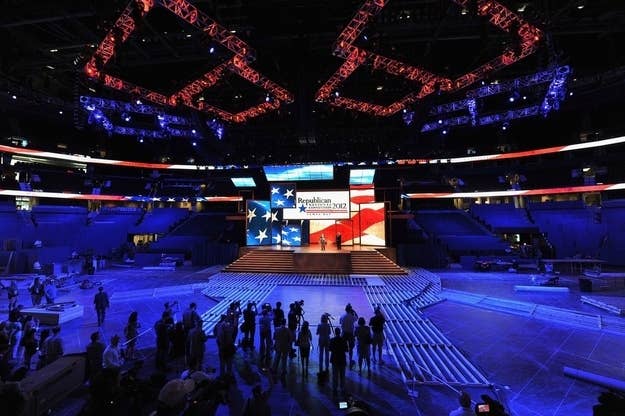 TAMPA, Florida — The Republican National Committee's Rules Committee unanimously voted on Wednesday to toughen penalties on primary schedule rule-breaking states like Florida for the 2016 election cycle.
The amendment to the party rules, pushed by protected the four "carve out" states of Iowa, New Hampshire, South Carolina, and Nevada, would institute draconian penalties making it less likely for any other state to move their primary earlier than the last Tuesday in February. Any violating state would see their delegates to the national convention to just 9, as opposed to half of their allotment as was enforced this year.
Florida's 99 delegates were cut to 50 for this year's convention when the state moved its primary into January — even before Nevada. Backers said the new amendment would make it less likely for the state, or any other to move earlier. The rule is just the latest in a long series of attempts by the national party to keep big states from creeping forward to overwhelm the traditional early states, whose precedence candidates fear to challenge.
The measure would also protect the "carve out" states from losing any of their delegates if they are forced to move their primaries and caucuses earlier in the event another states violates the rule.
"We need a stiff penalty: just half — that doesn't matter," said South Carolina national committeeman Glenn McCall who introduced the amendment. "You would be reduced to nine delegates — just enough for them to participate [in the convention]."
"If you're a presidential campaign and you're looking to spend $10-$20 million in Florida, you're not going to do that for 9 delegates," said Drew McKissick, a South Carolina delegate who sits on the Convention Rules Committee which must approve the measure on Friday before it goes to the full convention for a vote next week.
"This is great for us," added New Hampshire committeeman Steve Duprey.
Michigan Committeeman Saul Anuzis amended the provision to protect states like his own from being subject to the "super penalty" by jumping before the first Tuesday in March but not before the last Tuesday in February. They will only lose half of their delegates.
"This keeps us from getting penalized, and make the penalties worse for anybody who violates the rules," McKissick added, predicting easy passage for the amendment this weekend.