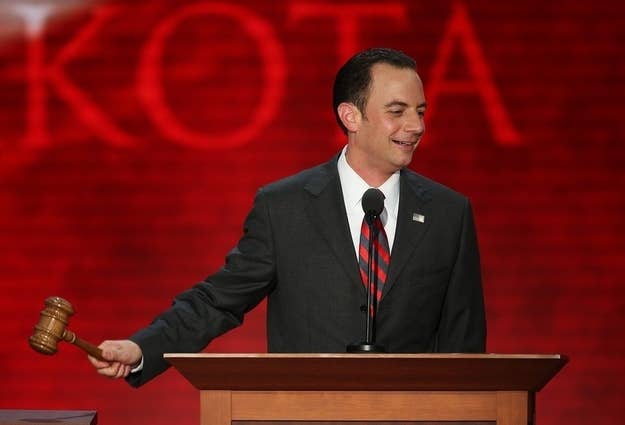 CHARLOTTE, N.C. — Republican Chairman Reince Priebus defended his party's convention from recent polling showing that the GOP convention last week didn't impress voters.
"We're already ahead. I feel really good — if the election were held today, we'd be winning today," Priebus told reporters at the NASCAR Plaza just outside the Democratic Convention. "If the election is tied, we're going to win the election."
"I think we win Wisconsin today, I think we'd win Florida today," he added, leaving off North Carolina from his list. "...Virginia...Iowa, and I think we'd be very close in Ohio — it's a tossup."
Last month Priebus predicted a real and visible bump for Romney just before the Republican convention in Tampa.
"I can't give you a scope, but I can tell you I think it's going to be real and it's going to be visible, but I don't know what it will end up being," he said.
But polling has not been exactly friendly to Priebus' prediction. Gallup found that Romney's had the smallest impact on voter preference of any speech since 1984. Romney took an outside-the-margin in the historically red state of North Carolina.
But Priebus maintained, "we did exactly what we needed to do last week," noting that the convention was designed to introduce more voters to Romney. "We have nowhere else to go but up."
Priebus also laid into Obama for failing to live up to his hope and change mantra, continuing the GOP's line that the president has been a disappointment to American voters.
"Today the thrill and pixie dust of Barack Obama's presidency is gone," he said. "There is no hope, and the change is for the worse."