Goldman Sachs Boss "Wouldn't Preclude" Tax Hikes On Rich
Says Obama's plan is "very credible."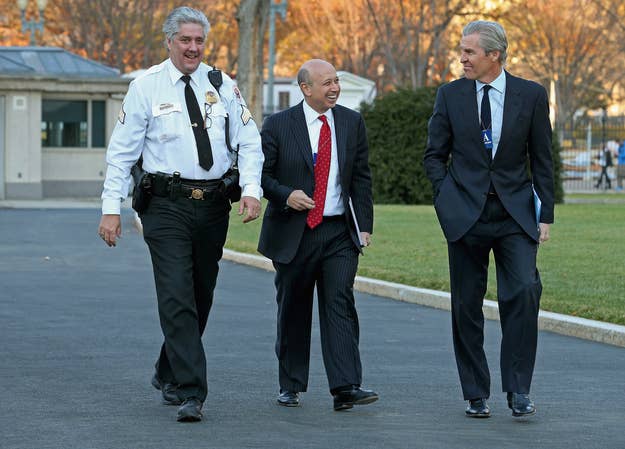 WASHINGTON — Goldman Sachs CEO Lloyd Blankfein said on CNN Wednesday that he "wouldn't preclude" raising taxes on the wealthy as part of a broader fiscal cliff deal.
"I think if that's what it took to make the math work, when you looked at the entitlement side and you looked at the revenue side, I wouldn't preclude that," Blankfein said, his comments coming after a meeting in the Roosevelt Room with President Barack Obama and other business leaders. "Of course we would have to do that if the numbers drive that way."
Blankfein said his position is not "extreme," and said that he would certainly prefer to keep tax rates lower, but that growing deficits pose a larger threat to the economy.
On CNBC, Blankfein called Obama's plan for the fiscal cliff "very credible" and appeared optimistic about the chances Congress and the president will reach a deal.
"If I were involved in a negotiation like this, and everybody was purporting to be where they are, I would say that an agreement was reachable," he said.
Goldman Sachs employees donated overwhelmingly to Mitt Romney's presidential campaign during the presidential election.