Gingrich Will Be Late To His Own Victory Party
Highway accident delays bus.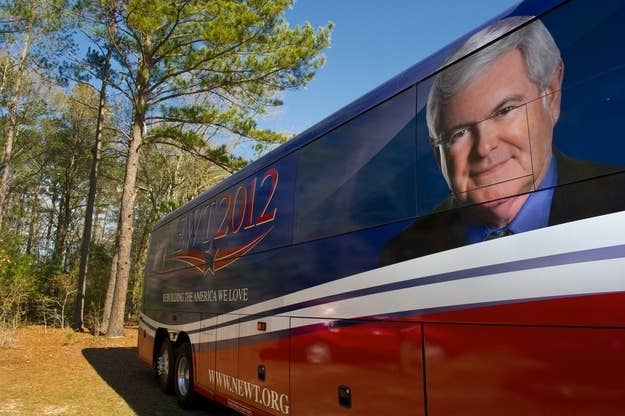 COLUMBIA, South Carolina—Newt Gingrich will be late to his own victory party after a highway accident closed Interstate 26 Eastbound between Laurens, S.C. and Columbia.
Gingrich held a final campaign meet and greet at a restaurant in Laurens in the northwest of the state, about an hour and ten minutes' drive from the State Capital, leaving at about 6:40 to return to Columbia.
Gingrich's bus was delayed when police and emergency response crews closed a stretch of highway to clear an apparent accident.
He is likely to arrive at his victory party shortly after 8 p.m. — the same time he was initially scheduled to take the stage.