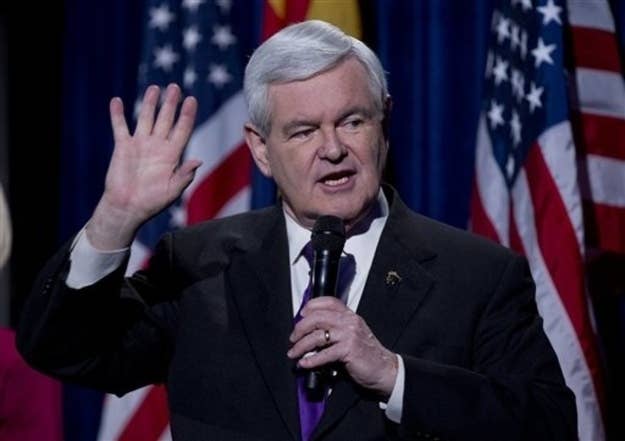 Former Speaker of the House Newt Gingrich condemned President Barack Obama's decision to apologize to Afghan president Hamid Karzai after U.S. troops inadvertently burned religious material.
The incident has sparked riots around Kabul, and resulted in the deaths of two U.S. soliders, after an Afghan solider apparently opened fire on them in retaliation.
"It is an outrage that President Obama is the one apologizing to Afghan President Karzai on the same day two American troops were murdered and four others injured by an Afghan soldier," Gingrich said in a statement. 'It is Hamid Karzai who owes the American people an apology, not the other way around."
Gingrich continued, "This destructive double standard whereby the United States and its democratic allies refuse to hold accountable leaders who tolerate systematic violence and oppression in their borders must come to an end."
Obama isn't the only U.S. official to apologize — the the military as well as Defense Secretary Leon Panetta have publicly expressed regret.
Gingrich did not release a statement after the deaths of seven U.S. soliders in a helicopter accident in Arizona earlier today — Mitt Romney and Rick Santorum both addressed the tragedy in press releases today.