Final Jobs Report Beats Expectations, Unemployment Rate Ticks Up
For Obama, a sign of steady growth; Romney argues that it has come too slowly. And the last wild card of the 2012 campaign has now been dealt.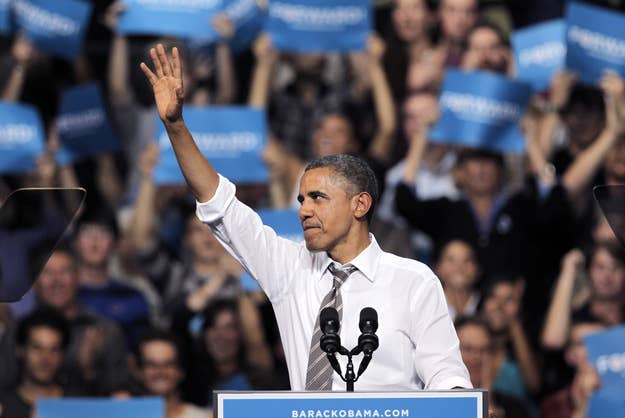 The final jobs report before Tuesday's election beat expectations with 171,000 jobs created in October, but the unemployment rate ticked above the point where President Barack Obama took office.
The report from the Bureau of Labor Statistics beat the market's prediction of 125,000 jobs created. August's job creation figure was revised upward from +142,000 to +192,000, and the change for September was revised from +114,000 to +148,000. And jobs were created in every sector but government employment.
Alan Krueger, the chairman of the Council of Economic Advisers, said on CNBC that the report was "a picture of an economy that's healing."
But as Mitt Romney's campaign immediately pointed out, the unemployment rate ticked up from 7.8% to 7.9% as 578,000 people entered the labor force last month — with the rate now lying above the point it was on Inauguration Day in 2009. Additionally, in a sign that the economic crisis is still not in the rearview mirror, there has been no increase in take-home pay.
"The message of today's job report is unmistakable: America desperately needs jobs and cannot afford four more years like the last four," RNC Chairman Reince Priebus said in a statement, outlining the GOP's messaging Friday.
"Today's increase in the unemployment rate is a sad reminder that the economy is at a virtual standstill," said Romney in a statement.
The muddled nature of the report makes it harder for both Obama and Romney to make a compelling argument off the final survey, with the data largely reinforcing the two campaign's messages. For Obama, there has been a steady and consistent recovery; for Romney, it has come far too slowly.
With four days until polls close, this morning's report presented the last opportunity for a shift in the race, with the campaigns now largely running on autopilot through Election Day.
[Updated with reactions to the jobs report.]