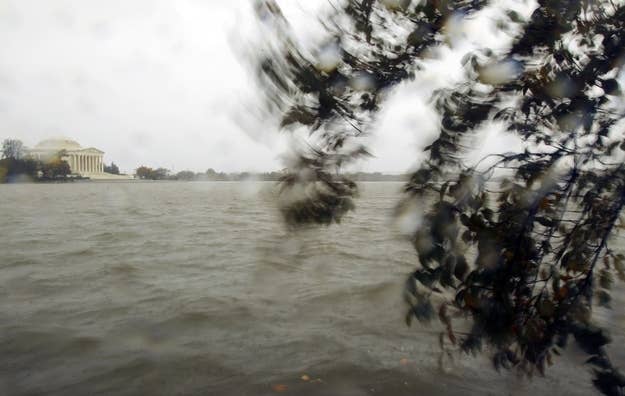 JACKSONVILLE, Fla. — With Hurricane Sandy bearing down on the East Coast, fears flared on Monday that the Bureau of Labor Statistics would delay the final jobs report before the election, due out Friday.
Most government offices are closed on Monday and are likely to remain so on Tuesday, and a the department did not rule out delaying the report to the Wall Street Jornal sparking a Twitter furor.
In a statement to BuzzFeed, the Department of Labor said it is working to get the report out on Friday as scheduled.
"The employees at the Bureau of Labor Statistics are working hard to ensure the timely release of employment data on Friday, November 2," the statement said. "It is our intention that Friday will be business as usual regarding the October Employment Situation Report."
The immediate reaction on Twitter was sharply negative, with conservatives saying it was convenient that the report which could provide bad news for President Barack Obama would be delayed. And many Democrats warned that a delay in the survey would undermine the nonpartisan office's credibility with the public — already strained from baseless, but widespread, accusations that they gamed the numbers in September.
The Current Population Survey, which BLS uses to determine the unemployment rate, has already been completed for October, eliminating concerns that power outages and downed telephone poles would lower the response rate. The survey polls a selection of Americans on the third week of the month about the employment status of all in their households. All that remains before Friday is the data analysis.
Former Bush administration official Tony Fratto — a strong defender of the BLS from charges of political interference — warned that any delay could post a "reputational disaster" to the agency.
"As you know I have been a loud, public defender of the Bureau," he told BuzzFeed. "They are professionals, non-political, and the very best in the world at what they do. But my recommendation to them -- as someone who wants to protect their credibility -- please report the data as you see it. It would be a reputational disaster if BLS delayed under these circumstances. Move heaven and earth to report the data on time. Hurricane Katrina numbers were able to be reported and explained. Find a way to report these numbers, too."