Obama Deploys Big Bird To Romney Rally
And the Democratic National Committee releases a new web video mocking Romney for wanting to cut the subsidy for PBS. Furry politics.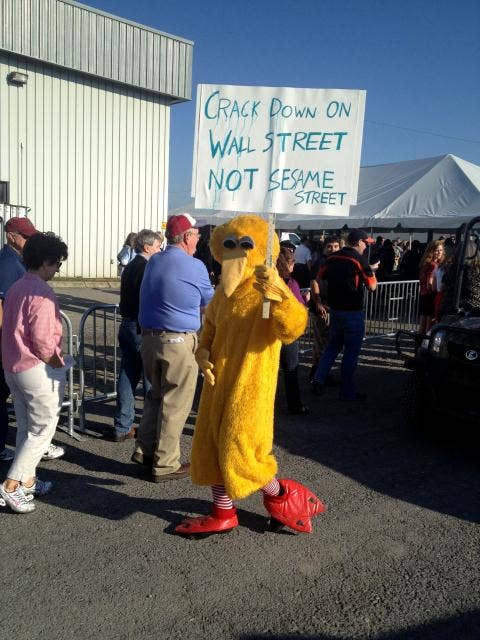 Statement from Obama spokeswoman Lis Smith:
On Wednesday night, Mitt Romney said he'll bring down the national deficit by making tough, presidential decisions to cut unnecessary spending. But instead of suggesting that we end subsidies to big oil companies or crack down on Wall Street, Romney targeted the Public Broadcasting System.

And in doing so, Romney appears to have ruffled a few feathers. To ask Romney why exactly he's willing to end the subsidy for PBS, which is the home to beloved television shows like "Sesame Street", but not for big oil companies, Big Bird himself will fly into Abingdon, Virginia today to make a guest appearance at Romney's rally. To catch a glimpse of Big Bird before Romney ends his 43-year career, keep an eye out the for big, friendly bird as he chirps his way through today's rally.