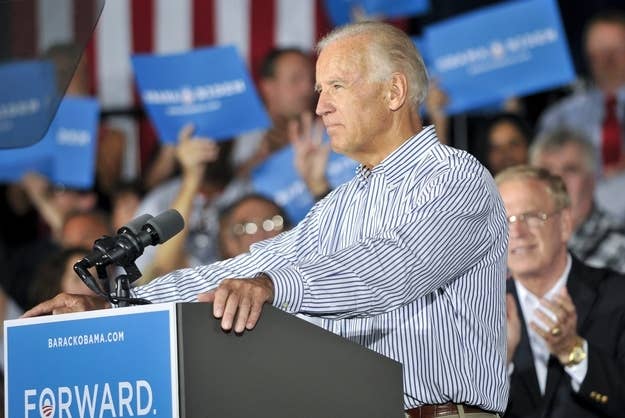 Zanesville, OH — Vice President Joe Biden will be a frequent visitor to the Buckeye State in a bid to keep the state blue this fall, former governor Ted Strickland told reporters Saturday.
"I think he'll be in Ohio at least once a week. Maybe as often as twice a week from now until November the 6th," the Obama-Biden campaign co-chair said, after the vice president finished up a rally here.
Biden will be back on Wednesday with a stop in western Ohio.
Strickland said Biden will be the campaign's primary messenger to wary 2008 voters and will make particular effort at closing the gap in Republican areas of the state.
"Just because you won't get 50% doesn't mean it isn't important to be there," he explained. "Because if you can push your margin from 39% to 43% in enough of those areas that are mostly associated with Republican voters, then that makes a difference ultimately."
Asked if Obama would visit the blue collar state, Strickland said it wouldn't be his focus.
"I think the president will be here as well – but the President is trying to touch a lot of bases, but I think the vice President will be especially visible in Ohio," he added."
Strickland said Biden won't be the only high profile Democrat focusing on Ohio: Bill Clinton will also be in the state this week.