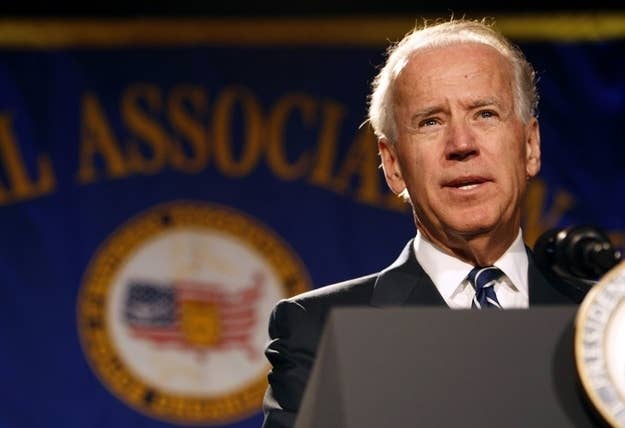 Vice President Joe Biden is out with a sharply worded statement accusing Mitt Romney of using rhetoric "beneath a presidential campaign."
As Romney begins his overseas trip, Biden accused the presumptive Republican nominee of "playing politics with international diplomacy," when an advisor said Romney, unlike Obama, appreciates the shared "Anglo-Saxon heritage" between the United States and Britain.
The full statement is below:
Despite his promises that politics stops at the water's edge, Governor Romney's wheels hadn't even touched down in London before his advisors were reportedly playing politics with international diplomacy, attempting to create daylight between the United States and the United Kingdom where none exists. Our special relationship with the British is stronger than ever and we are proud to work hand-in-hand with Prime Minister Cameron to confront every major national security challenge we face today. On every major issue -- from Afghanistan to missile defense, from the fight against international terrorism to our success in isolating countries like Iran whose nuclear programs threaten peace and stability -- we've never been more in sync. The comments reported this morning are a disturbing start to a trip designed to demonstrate Governor Romney's readiness to represent the United States on the world's stage. Not surprisingly, this is just another feeble attempt by the Romney campaign to score political points at the expense of this critical partnership. This assertion is beneath a presidential campaign.
Romney spokesman Ryan Williams responded in a statement:
Today, the race for the highest office in our land was diminished to a sad level when the Vice President of the United States used an anonymous and false quote from a foreign newspaper to prop up their flailing campaign. The President's own press secretary has repeatedly discredited anonymous sources, yet his political advisors saw fit to advance a falsehood. We have very serious problems confronting our nation and American families are hurting, yet the Obama campaign continues to try to divert voters' attention with specious shiny objects. We have more faith in American voters, and know they will see this latest desperate ploy for what it is.