Biden On GOP: "I Hope They Have Another 20 Debates"
Biden's bumper-sticker phrase for the campaign: "Osama Bin Laden is dead, and General Motors is alive."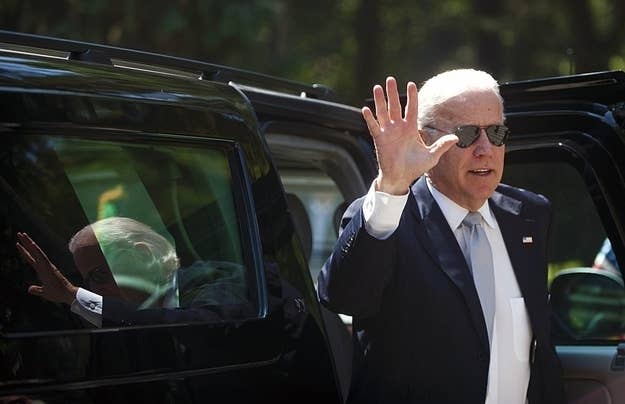 Per the pool report from a fundraiser in St. Petersburg, Florida tonight:
"God love them, as my mother would say. I hope they have another 20 debates."
"I've been doing this awhile, and some of you have. I have never seen a time in my lifetime when Republicans haven't tried to hide the ball, to use a sports metaphor - when they said they were 'compassionate conservatives. We care about health care. We must preserve Medicare,' etc. They're not hiding the ball any more at all guys. God bless them, they're saying exactly what they believe. This is going to be the starkest choice the American public is going to make in a long, long time."
Democrats have long complained that they can't distill their campaign theme to a simple bumper sticker phrase. Biden offered one for 2012: "Osama Bin Laden is dead, and General Motors is alive."
The enthusiastic crowd chanted "four more years!" One fellow shouted, "Joe 2016!"
"Let's get 2012," he responded.