Ann Romney: "If Mitt Wins, America Wins; If Mitt Loses, America Loses"
Doesn't mince words on the eve of Super Tuesday.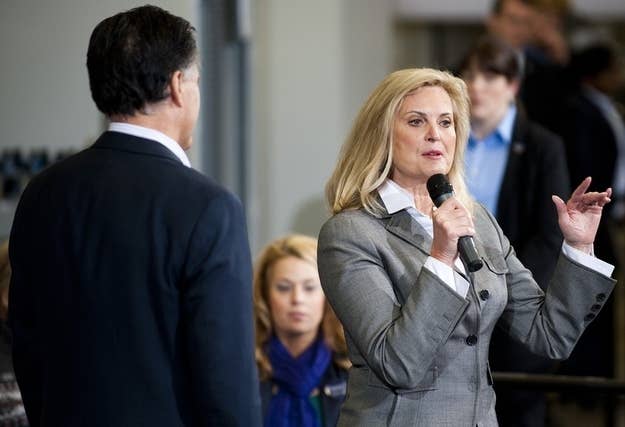 ZANESVILLE, Ohio — Ann Romney, who has taken the more public role of number one booster for her husband's presidential campaign, starkly laid out the choice for Republicans tomorrow in the campaign's final event before Super Tuesday.
"If Mitt wins, America wins," she said. "If Mitt loses, America loses."
At an event earlier Monday in Canton, Ann Romney declared that "America is in peril," adding, "Right now I'm angry. I'm angry because I have 16 grandchildren, and I don't want them inheriting our excesses."
Taking an ever-larger chunk out of her stump speech, she said: "I've heard his speech, and I might as well just give it."