What do you eat every morning for breakfast?

Instaworthy avocado toast and an egg

What do you binge watch on Netflix?

What can you be found doing at a frat party?

What's your favorite restaurant on the Corner?

Where's your dream wedding located?

The Jersey Shore (the classy part!)

What do you ALWAYS buy at the supermarket?

What is this?

What's your drink of choice?

What's your ideal date function theme?

Anything involving glitter

Pick an Instagram caption:

"Real cheese moves in silence like lasagna -Thomas Jefferson"

"Caught myself day dreaming about this day #halfmarathon"

What's your favorite building on grounds?

What's your favorite holiday?

"I could do Christmas, or Thanksgiving, ah I just love them all"

What's one word to describe you?

If you were stranded on a deserted island, what's the one thing you'd bring with you?

"Flint, I'd go full Survivor mode"

"Tequila, or scuba gear, or sexy people"

"Running shoes so I could go exploring"

What was your most recent Amazon purchase?

A pink tutu and a shirt that says "Rosé All Day"

Shamrock leggings and a fireball shirt

A poster of an astronaut drinking a beer on the moon
Which 4014 Roomie Are You?
LUCK O' THE IRISH! You got Martha!! You can be found buying Irish apparel off of Amazon, running to Barracks to get more hummus and tomatoes, or chillin' at the Rotunda. You're always down for an adventure, whether it's dancing on tables at Virg or effortlessly running around Charlottesville with your less athletic pals. You're really low-key involved and downplay the fact that you're in like 50 different mentoring organizations. What can you say, you just ~love~ to give back. Your blood is probably 80% Bold Rock by now, the other 20% being salsa. If you have a conversation before your morning coffee, chances are you won't remember it. You carry around an Irish prayer book everywhere you go to share a little Irish luck with your friends.
IT'S LIT! You got Shannon!! Most of your photos feature alcohol or dead animals (you have a concerning number of photos with dead animals). You've probably blacked out the past six weekends and you're a lone wolf when you go out, so your friends often have trouble piecing together your nights. Luckily, you always end up sound asleep in your bed after consuming an entire jar of peanut butter. The Irish Trash Can is a staple in your diet and you're known as "The Shotgun Queen." During the week, you can be found in the Grandmarc gym at ungodly hours, in your bed binge watching Grey's Anatomy or The League, or #slaying in the Nursing School in your scrubs. The phrase "kicking butt, taking names" was written about you. Overall, you're the life of the party, but if someone crosses you, they better be ready for the hardcore wrath of Shannon.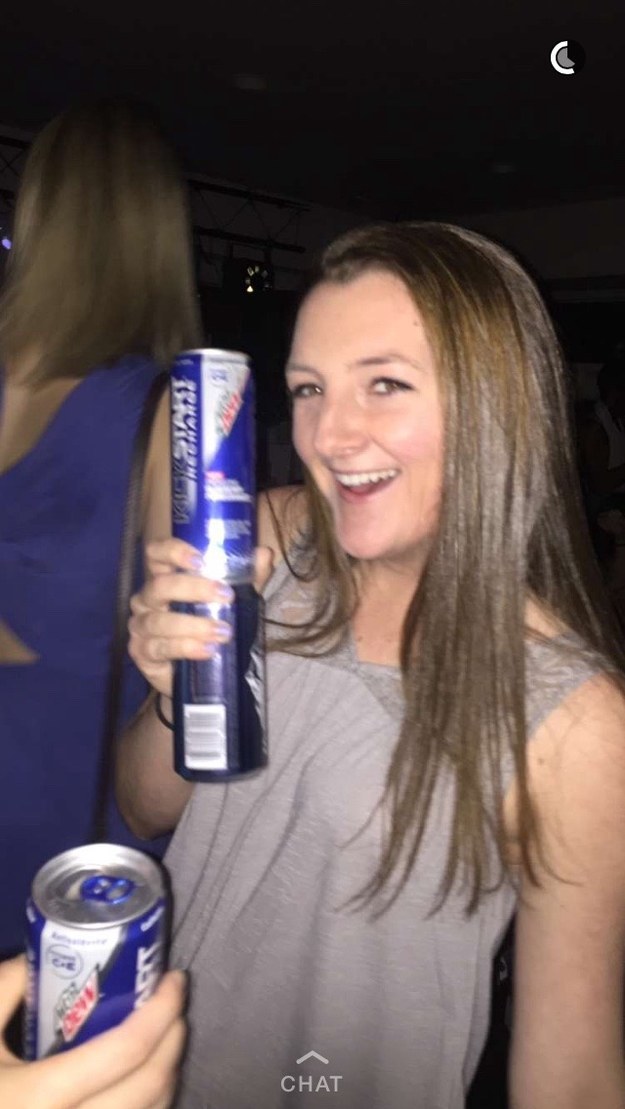 Congrats, you got Marisa!! You're a future wall street exec who still doesn't know the difference between garlic and an onion (no, you will never live this down). You are focused, driven, and not functional until you have your morning coffee. You live off of frozen meals and Tostitos and can always be found in the gluten-free aisle of Kroger. You're probably considered the responsible one of the apartment, always cleaning up after *rowdy* pregames and taking care of the electric bill. Your happy place is somewhere on a beach or in the mountains of Virginia. Your husband will be a stay-at-home dad (who probably supports Trump) while you make the big bucks in investment banking.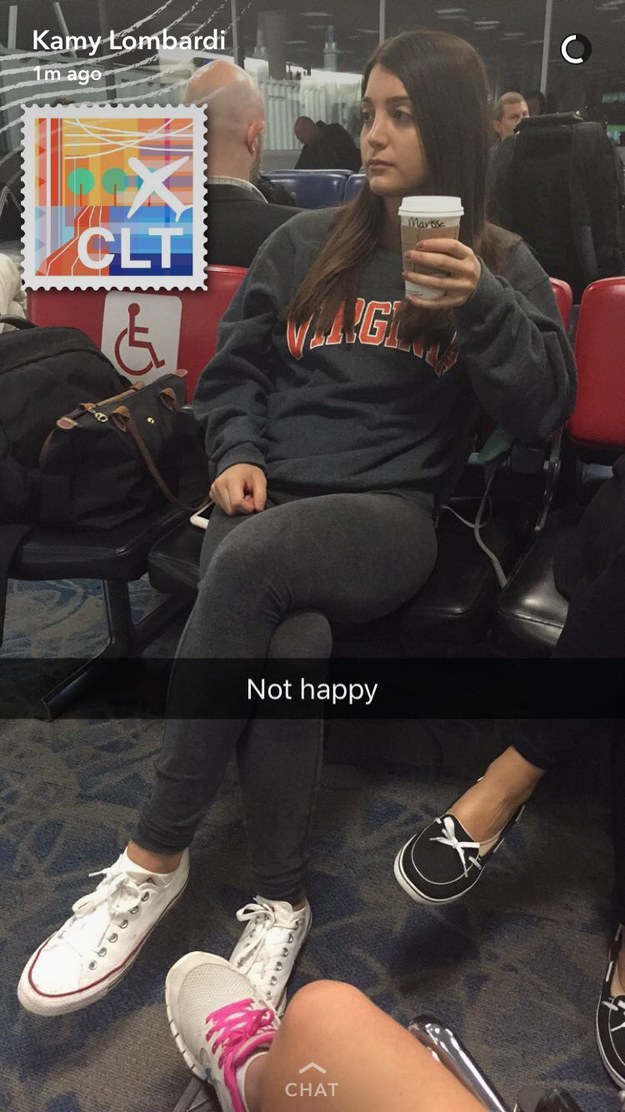 Swag! You got Zoe!! You're known as the apartment chef, making chicken, zucchini, eggs, avocado toast, and anything else you could think of on the reg. You live for themes and take any and every opportunity you get to put glitter on your face. You're extremely proud of your home state and constantly insist that you're from the *classy* part of New Jersey. Your happy place is in a puddle of puppies and you're overly obsessed with your dog--you have a shirt and pillow with his face on them. Your friends constantly berate you for your favorite Haagen Dazs flavor, vanilla tangerine shortbread (try it guys! Trust me!) You can almost always be found at the farmer's market or lounging in the apartment pantsless.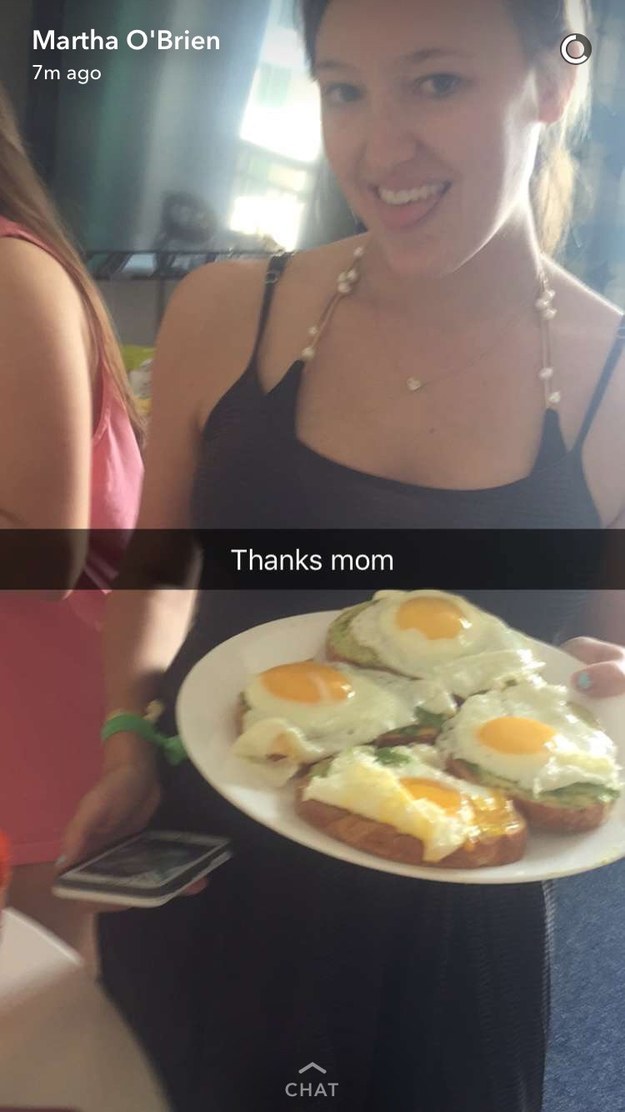 This post was created by a member of BuzzFeed Community, where anyone can post awesome lists and creations.
Learn more
or
post your buzz!