This recipe is a part of a complete Pakistani-style Eid lunch, traditionally eaten at the end of Ramadan, to close out the holy month of fasting. Find the entire menu here.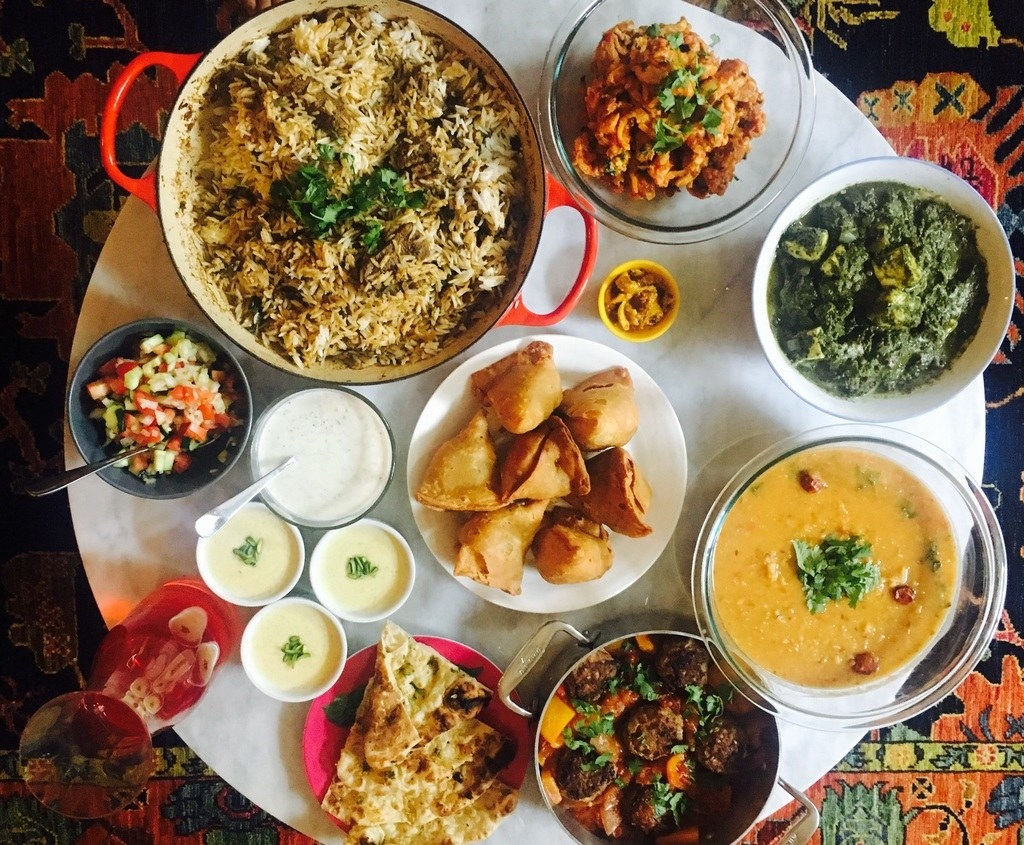 Here's everything you'll need: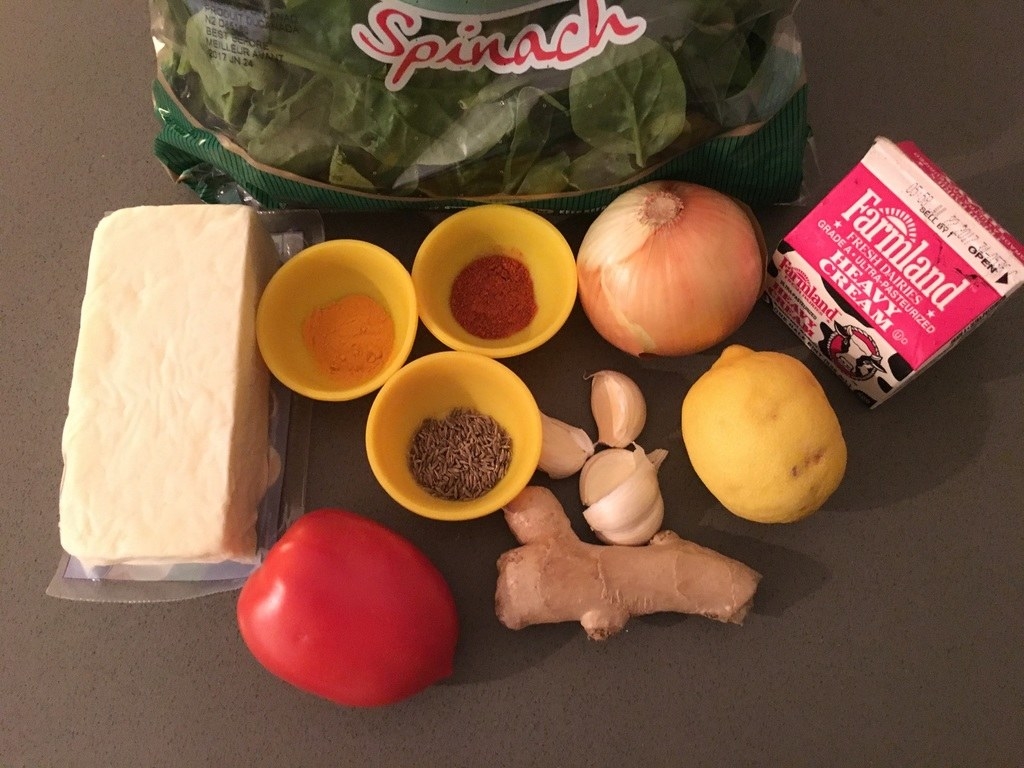 Boil four cups of salted water in a large pot, add spinach, then let it boil for 3 to 4 minutes. After that, drain and cool it an ice bath.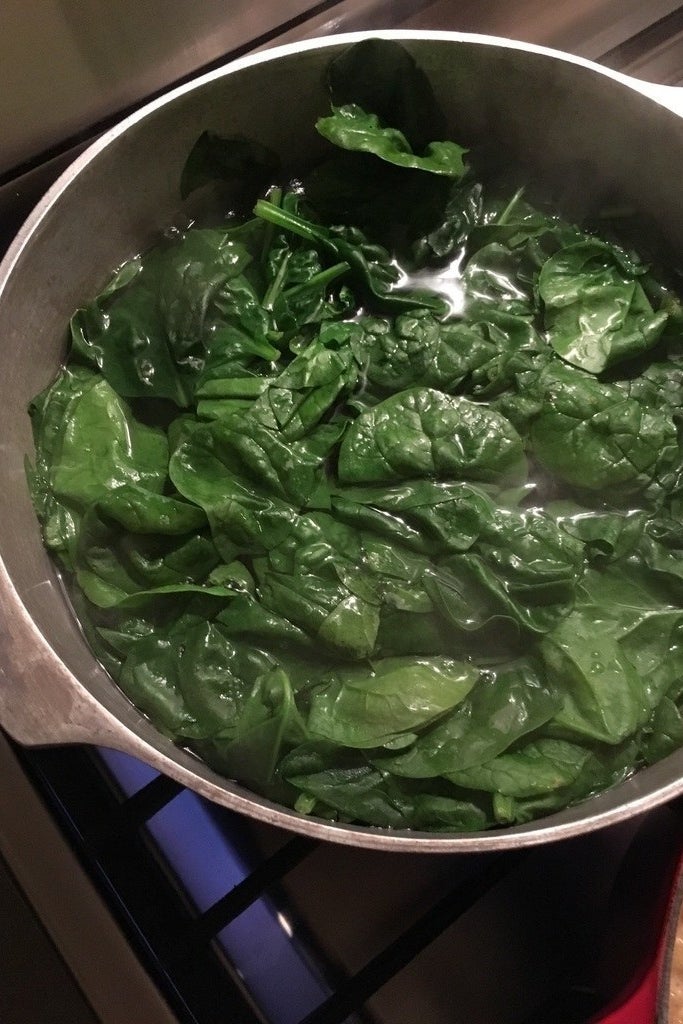 Then drain again once the spinach is cooled.
Put the cooled spinach back in the pot, then add chopped ginger and garlic — and puree.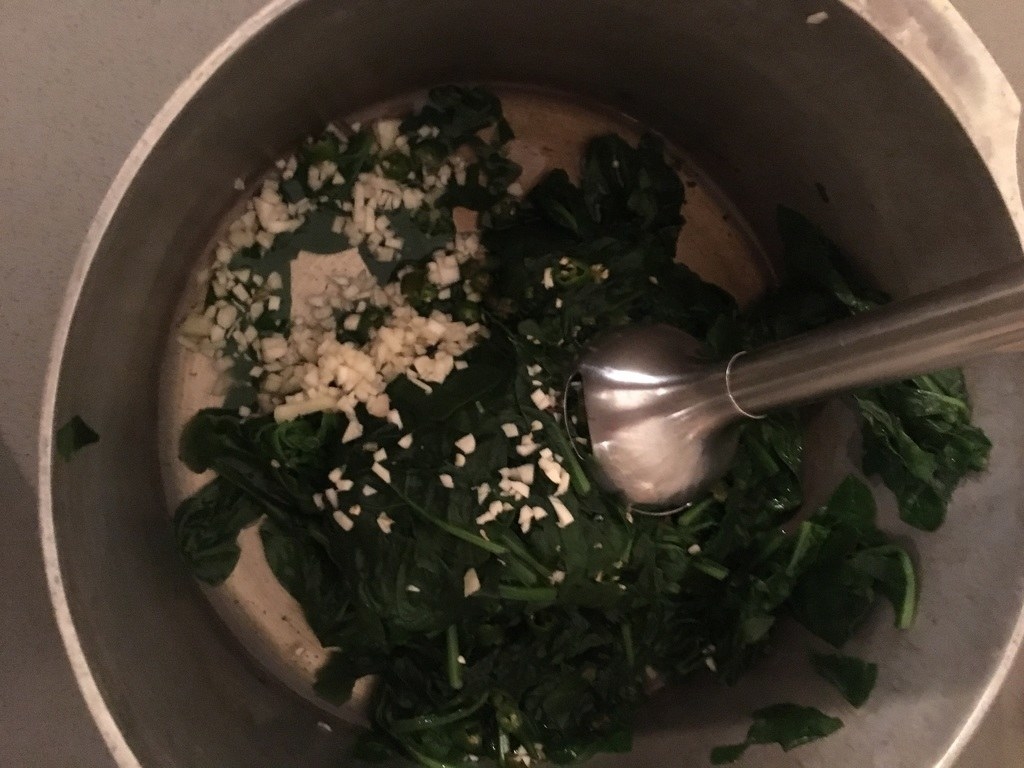 Once that's done, heat oil in a wok. Add cumin and bay leaf, and let them sputter.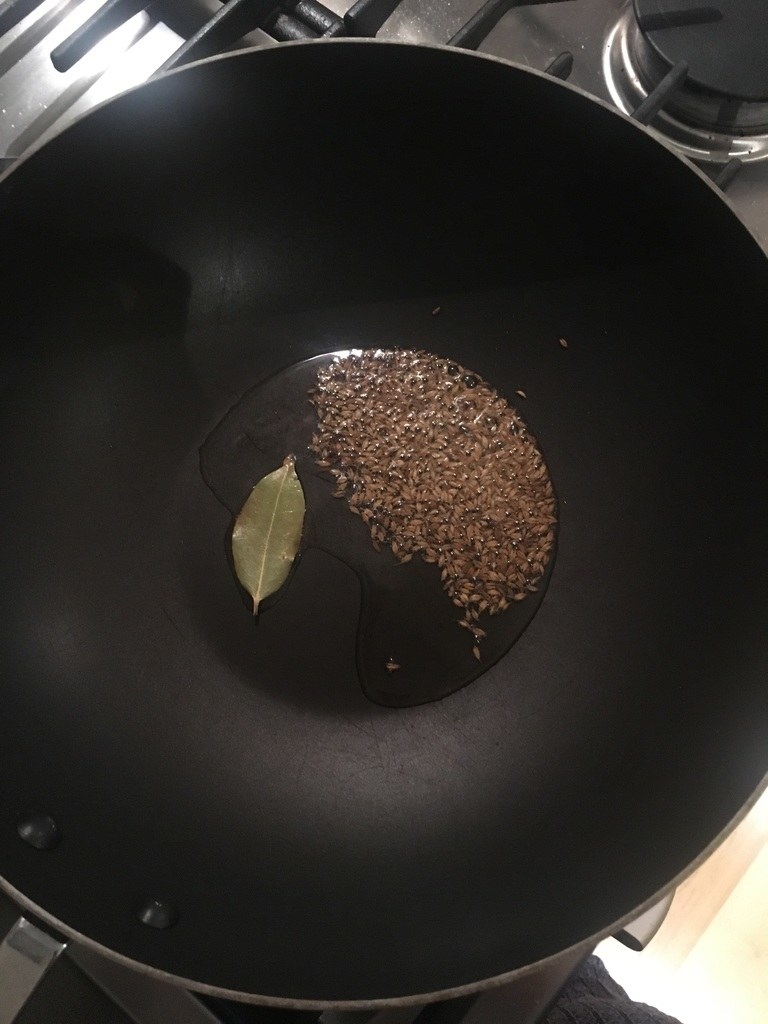 And cook them for a few minutes until they look like this.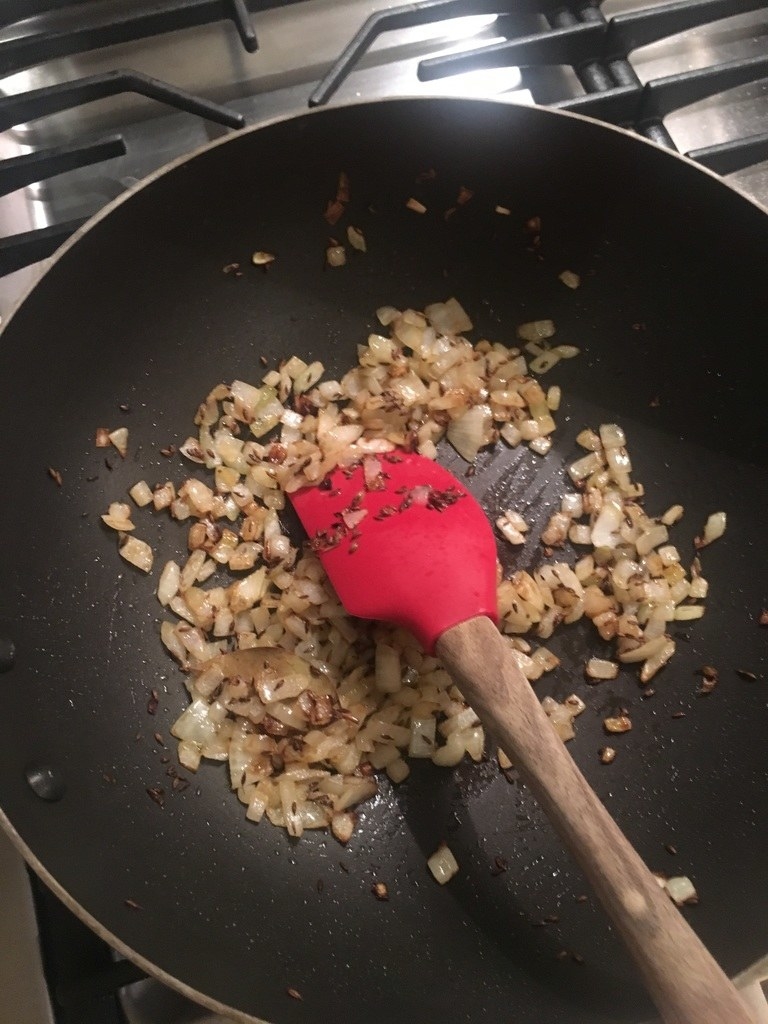 Then add chopped tomatoes...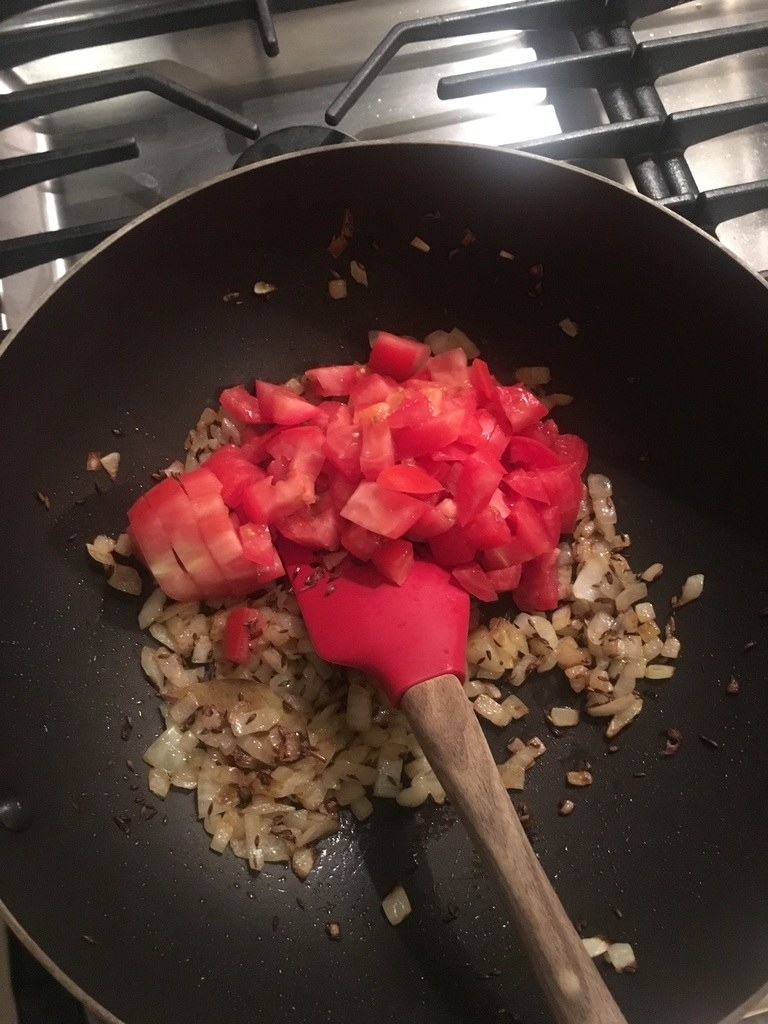 ...and cook for a few minutes, until they're slightly translucent.
Then add red chili powder and turmeric.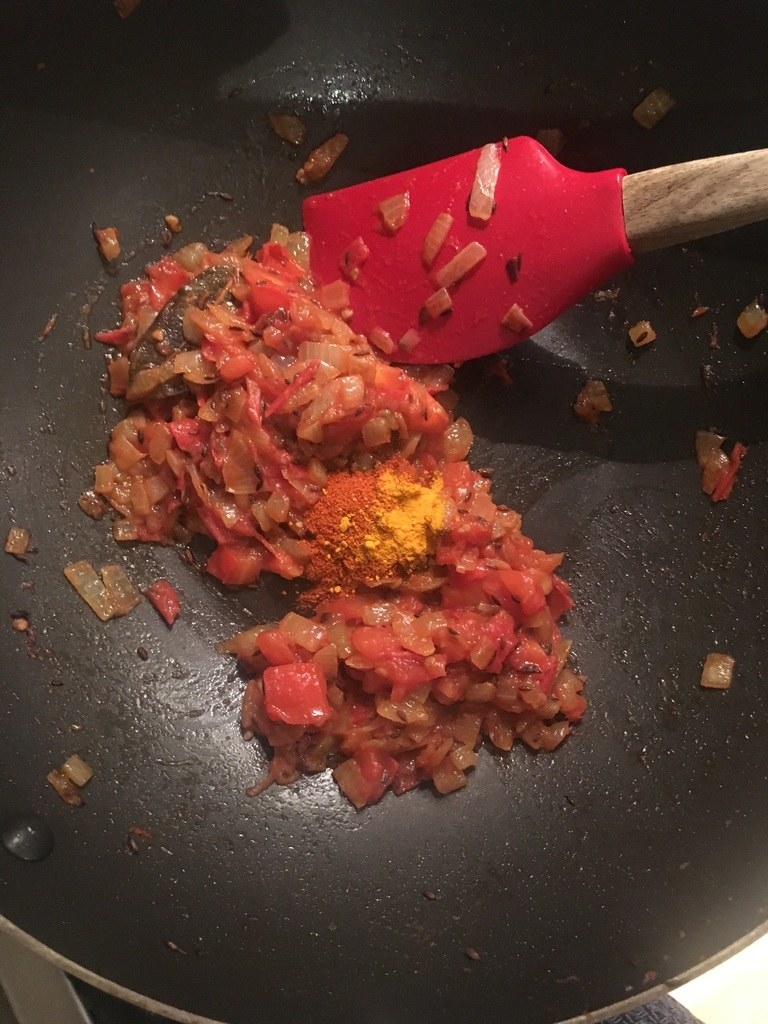 And the spinach puree, and stir.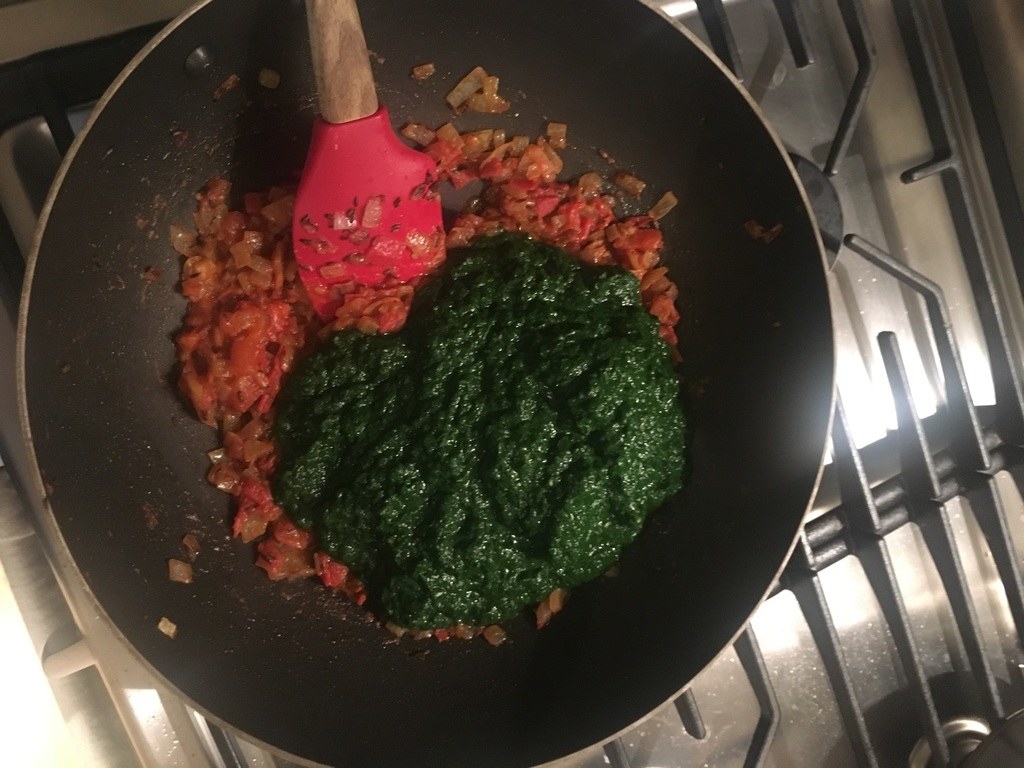 Add cubed paneer, then stir and simmer for 8 to 10 minutes.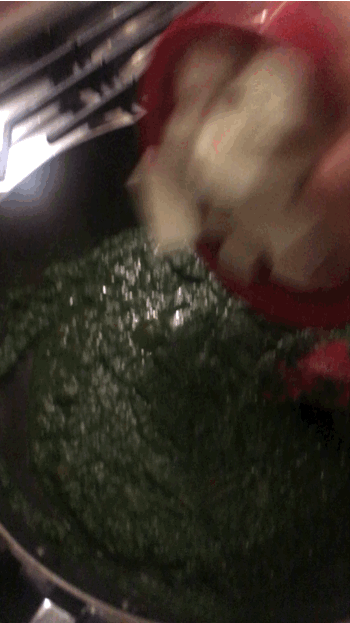 Remove from heat and add the cream. Stir and add a spritz of lemon juice.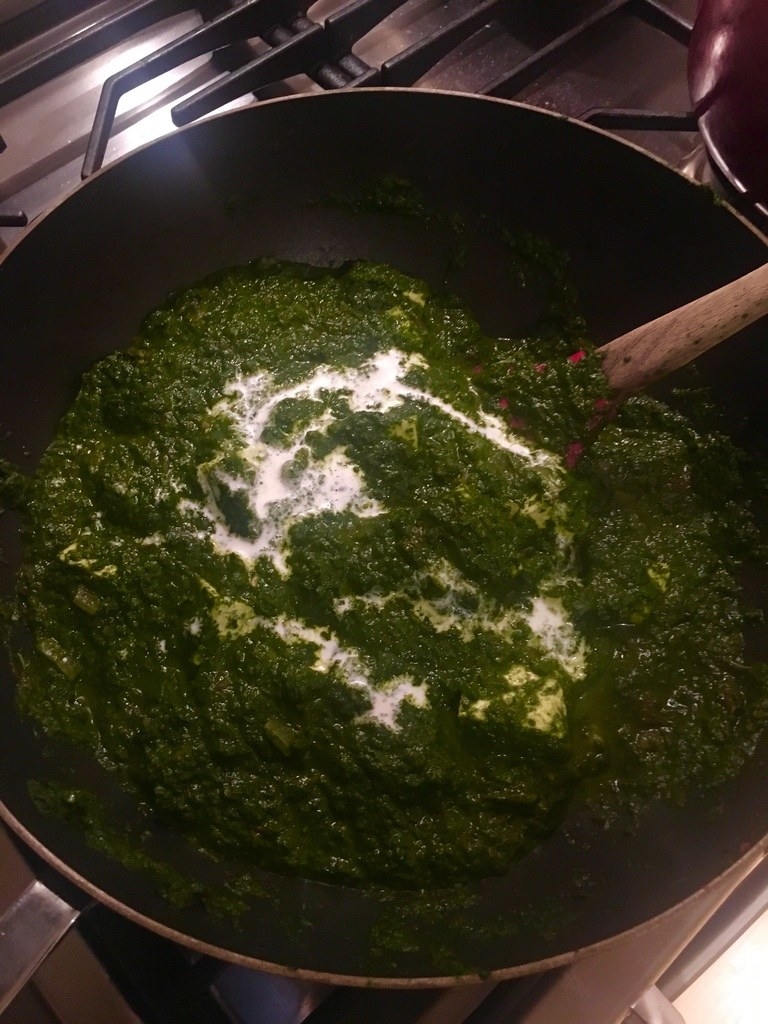 Then serve with naan!
Palak Paneer
Serves 6–8
INGREDIENTS
For the puree
2 to 3 large bunches of spinach
2 medium garlic cloves, peeled and roughly chopped
1/2 inch piece of of ginger, peeled and roughly chopped
For the curry
1 medium onion, peeled and finely chopped
1 medium tomato, chopped
3 to 4 average-sized garlic cloves
3/4 teaspoon red chili powder
1 teaspoon cumin seeds
1/4 teaspoon turmeric powder
3/4 pound paneer, cubed
2 tablespoons cream
For the garnish
1/2 inch piece of ginger, julienned
PREPARATION
For the puree:
Bring a large pot of salty water to a boil. Add the spinach. Let it float about for 3 minutes. Drain and cool the spinach in an ice bath. Add ginger and garlic to the cooled, drained spinach, and puree using a blender. (You can use either an immersion blender or a regular one.)
For the curry:
Heat a couple tablespoons of vegetable oil in a pan. Add the cumin seeds and let them sputter. Add the onions. Fry the onions until they're golden brown. Add the chopped tomatoes and stir. Once the tomatoes are cooked and the oil starts to separate, add all the masalas: turmeric and red chili powder. Add the spinach puree and stir. Add 1/2 cup of water and simmer until the spinach is cooked. Add the garam masala and the cubed paneer. Stir and cook for a couple of minutes or until the paneer softens. Turn off the heat, stir in the cream. Top with julienned ginger and spritz of lemon juice.