Eid dinner is all about meat: I make a roast leg of lamb. But in my family, we always have this cauliflower dish as well—my Ama (mom) loves it. This is her recipe.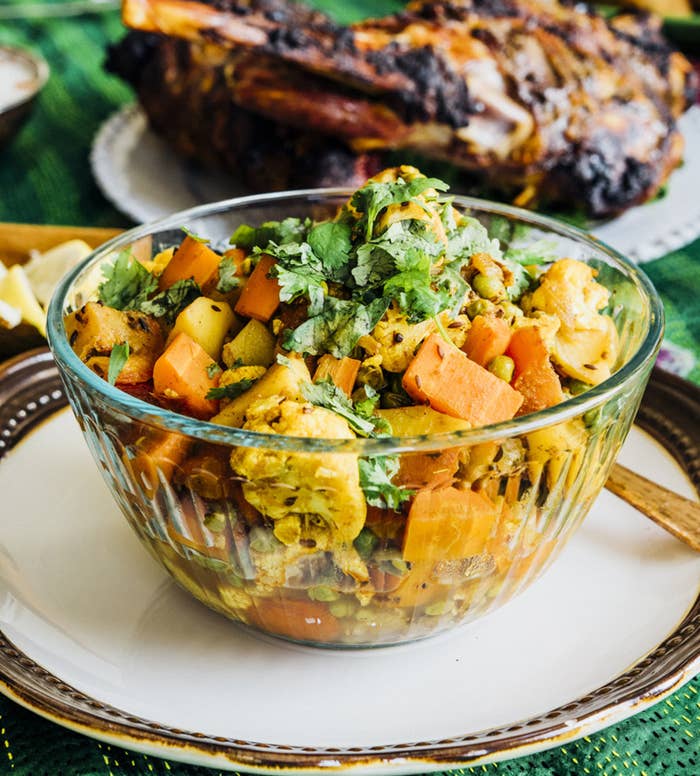 1.
Here are the ingredients you need.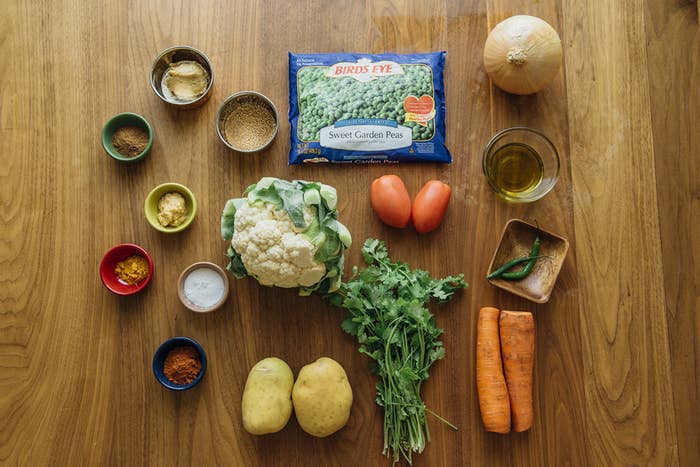 2.
Warm the oil in a pot and then throw in cumin and mustard seeds, then ginger and garlic.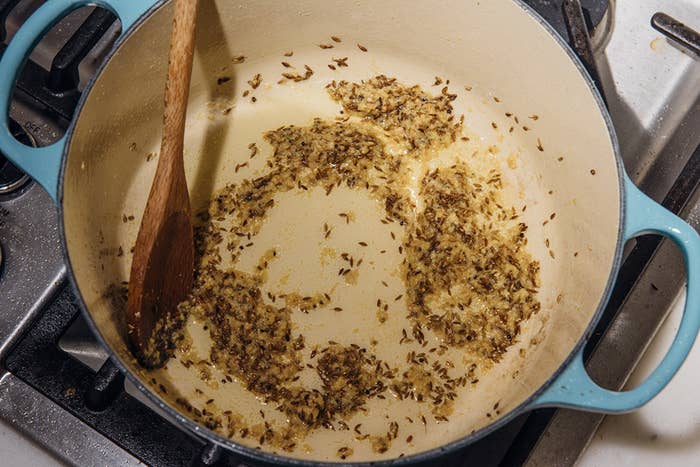 3.
Now add the onion and cook it until it is soft and brown.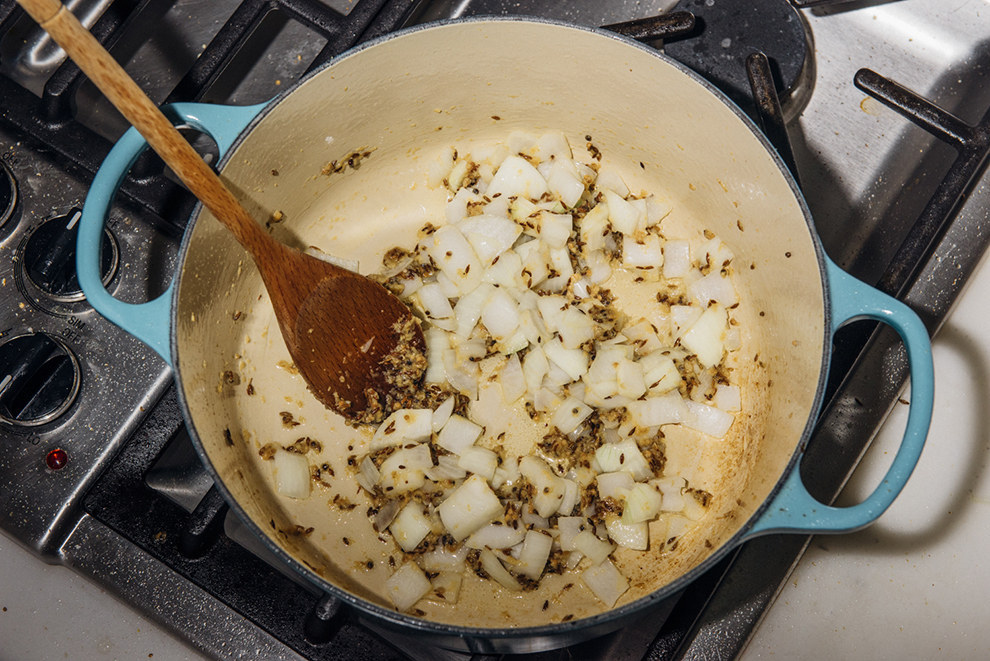 4.
Add the tomatoes and the spices.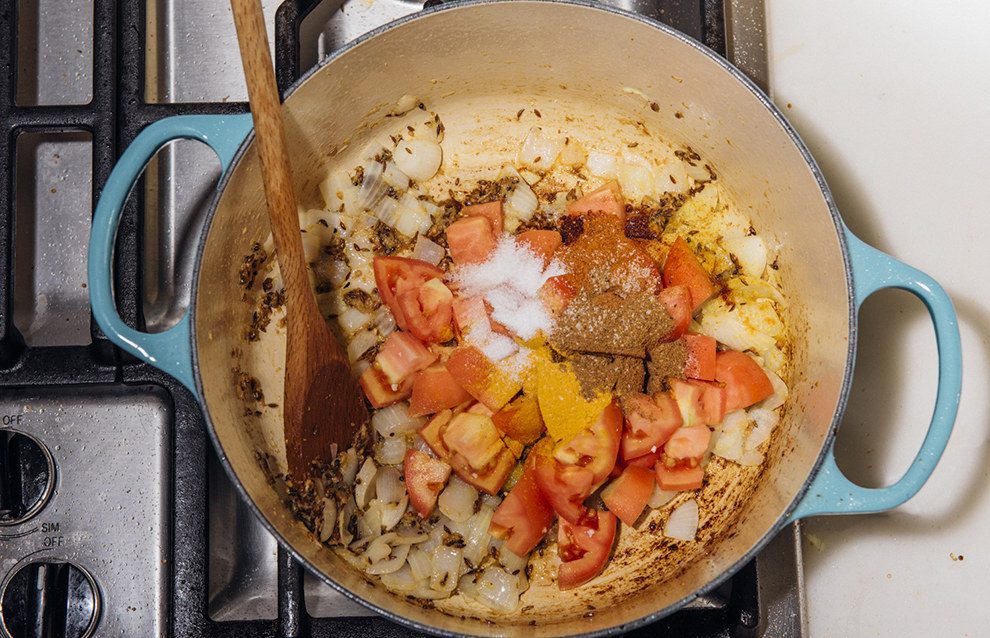 5.
Cook, stirring, until the tomatoes are tender and everything is all nice and browned. It should smell great.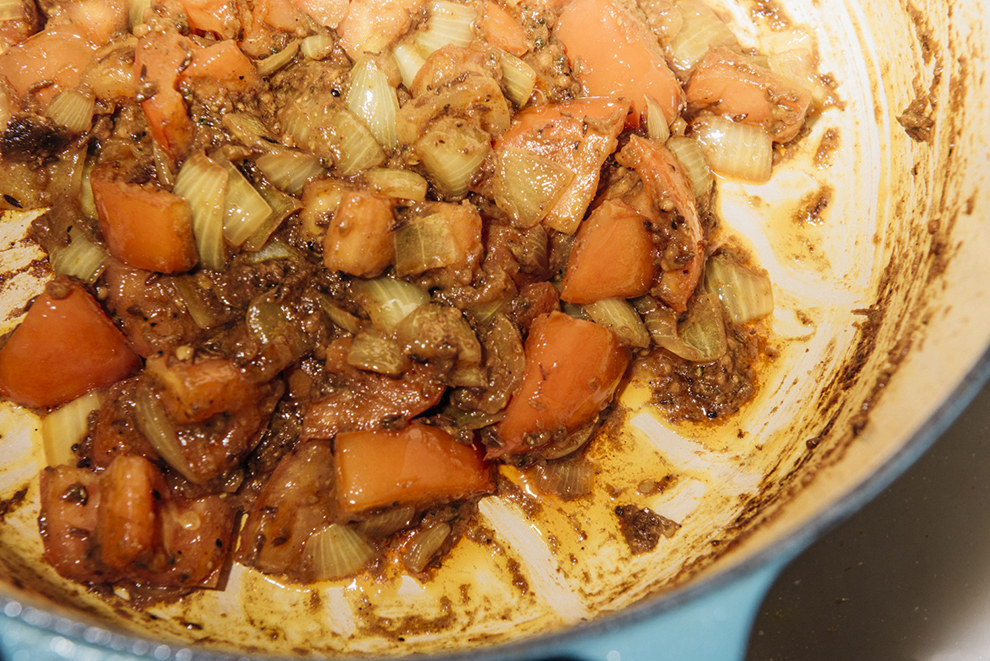 6.
Add all the veggies...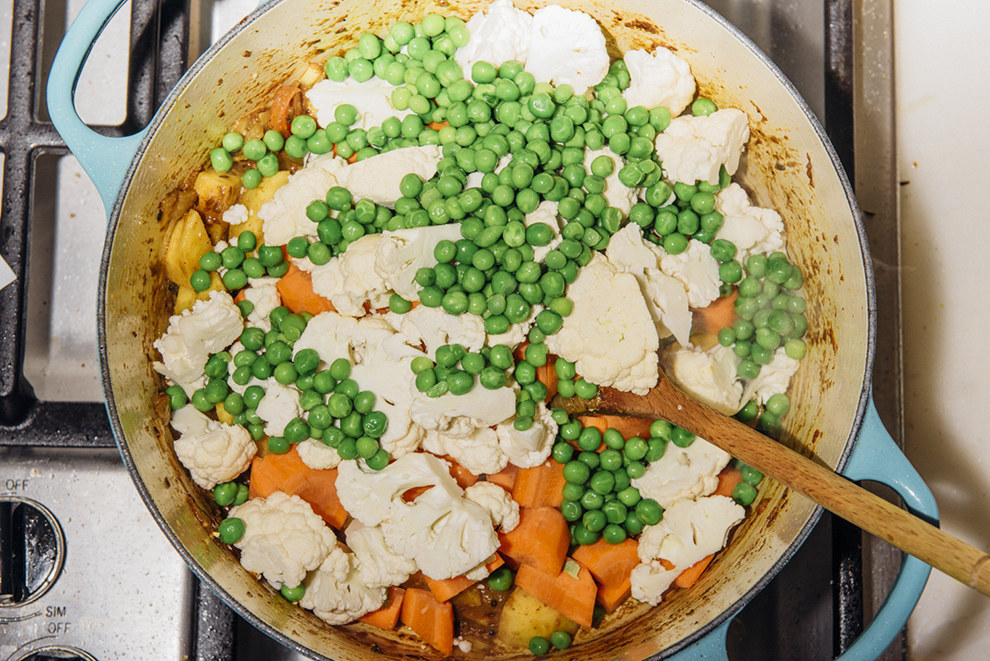 7.
And cook until the vegetables are tender but not mushy. Put it all in a bowl and top it with cilantro.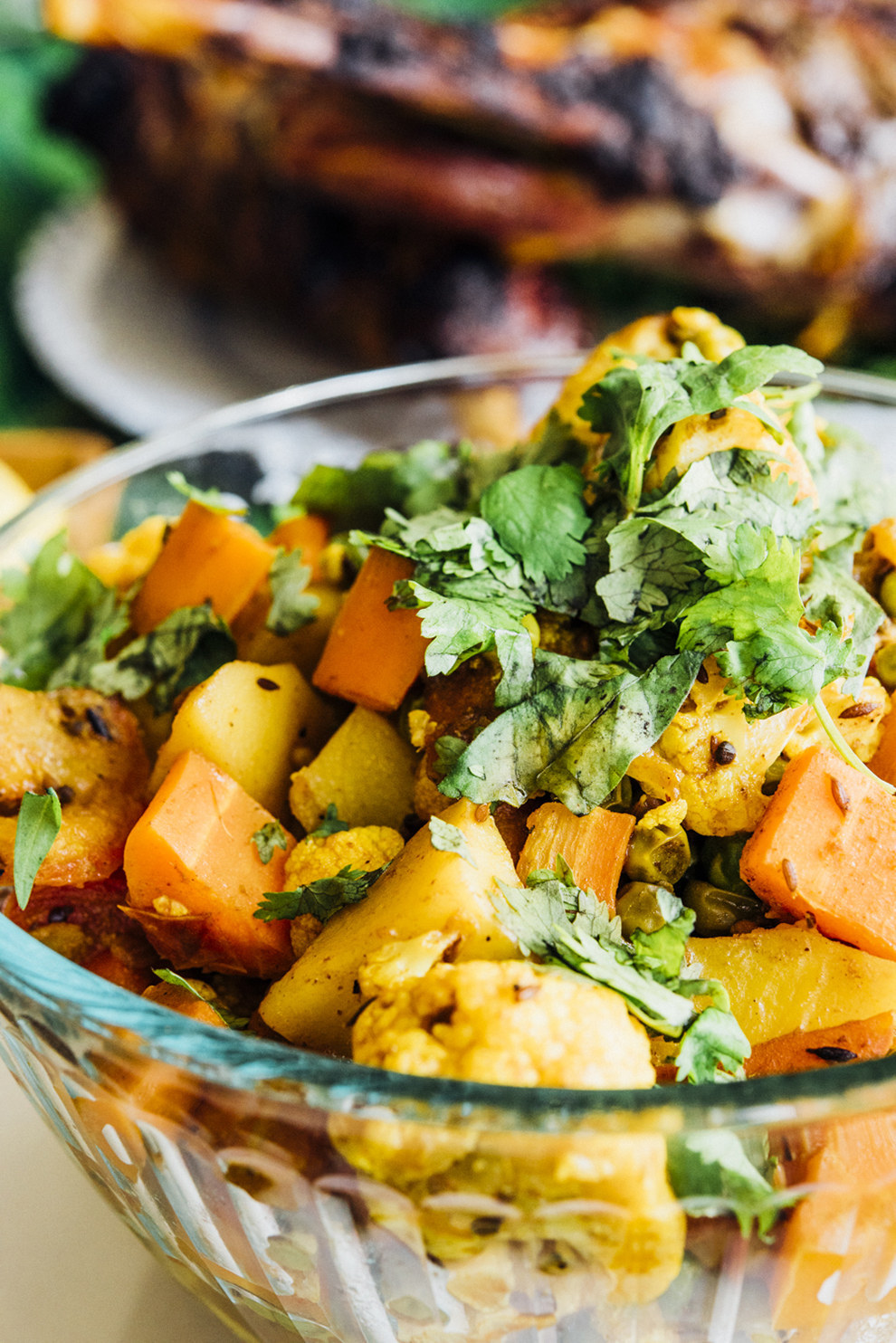 Cauliflower with Carrots, Peas and Potatoes (Gobi Gaajar Matar Aloo)
Serves 4 to 6
Recipe by Fazilat Shah
INGREDIENTS
¼ cup canola oil
1 teaspoon cumin seeds
1 teaspoon mustard seeds
1 tablespoon finely chopped ginger
1 tablespoon finely chopped garlic
1 chopped onion
2 finely chopped Thai green chiles
2 medium chopped tomatoes
1 teaspoon garam masala
½ teaspoon turmeric powder
½ teaspoon red chile powder
Salt, to taste
½ cup cauliflower florets
2 potatoes, peeled and chopped
⅓ cup peas (thawed if frozen)
½ cup chopped carrot
Cilantro, for garnish
PREPARATION
Heat the oil in a large heavy bottom or cast iron pot over medium heat. Add the cumin and mustard seeds and cook, stirring for 3 minutes. Add the ginger and garlic and cook, stirring, for 1 minute. Add the onion, and cook, stirring, until it starts to brown. Stir in the tomatoes, garam masala, turmeric, red chile powder and green chillies. Season with salt and mix well. Cook until tomatoes are tender, about 4 minutes. Add the cauliflower, potato, carrot, and peas and mix well. Cook uncovered until the vegetables are soft but not mushy, about 15 minutes. Top with cilantro.