From North America to the United Kingdom, from Malaysia to South Africa, there is a dramatic rise in Muslim women making the drastic decision to wear the niqab, or face-veil. Despite the advances of technology and the freedom of Western countries available to them, so many of these women seem to be choosing to hide their identities with this hotly-debated item of cloth.
What prompts these women to hide themselves away? Is it a matter of politics? A lack of self-esteem? A misguided belief that the only good woman, the only 'modest' woman, is one who erases her identity? What has impacted their psyche in such a way that they actively choose to cloister themselves and isolate them from the world around them?
Intrepid investigator Zainab bint Younus decides to plunge into the mysterious world of veiled women, seeking to understand how they see themselves and wish to (not?) be seen by others.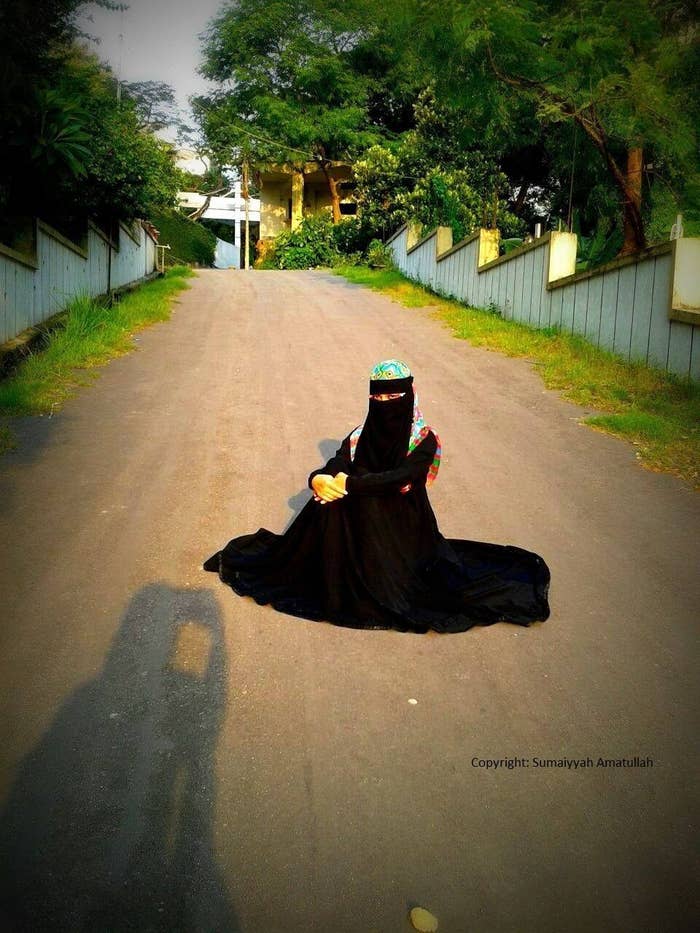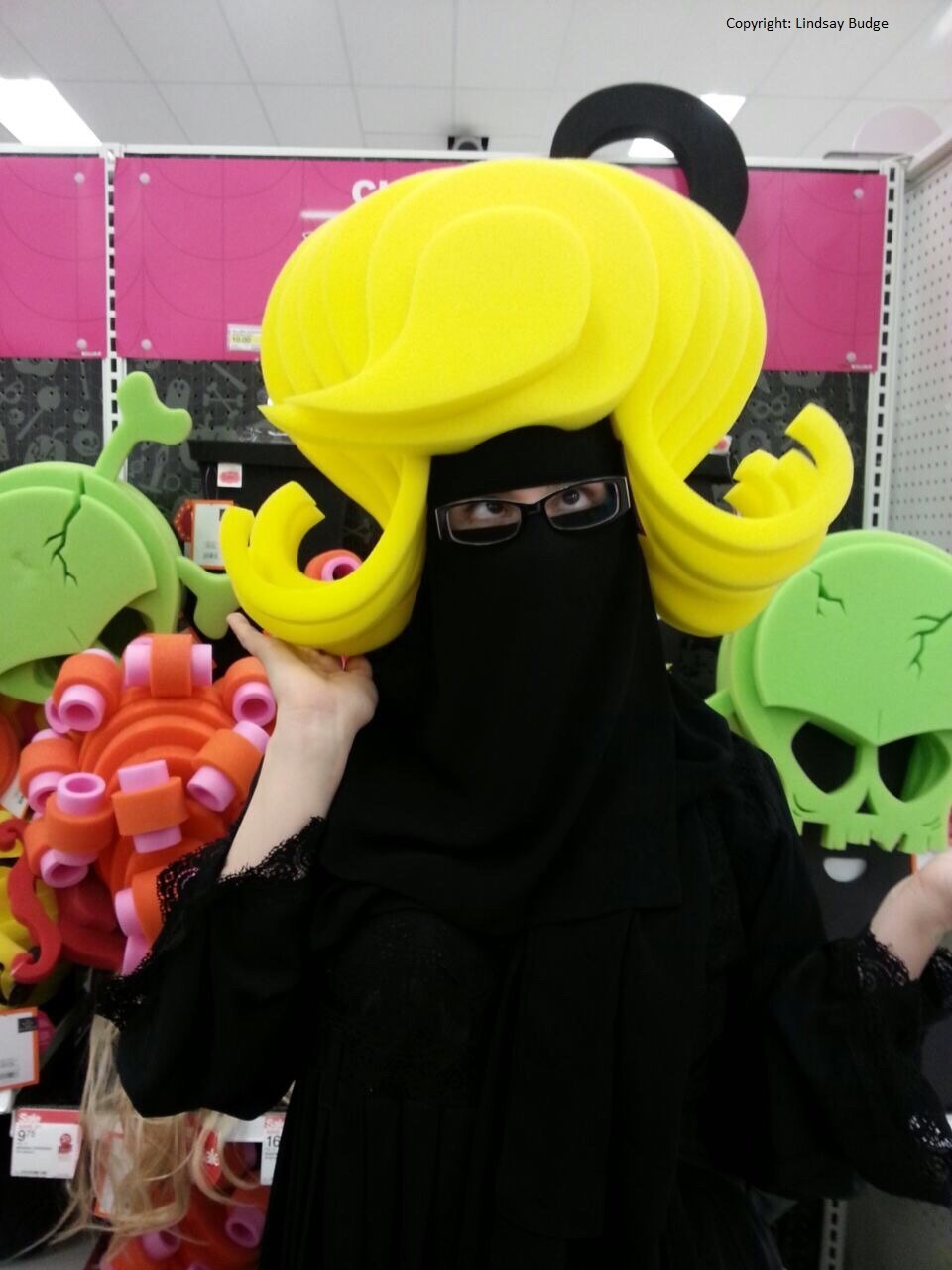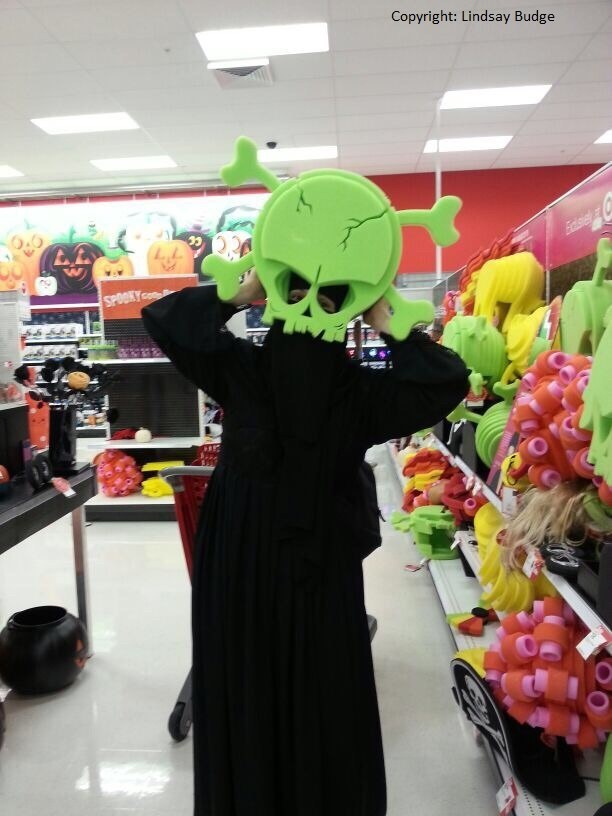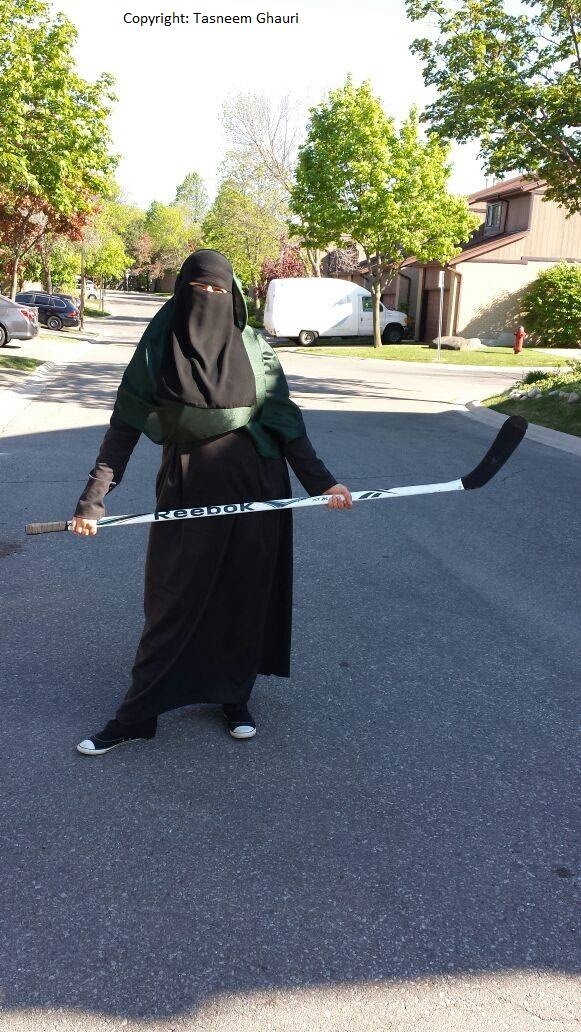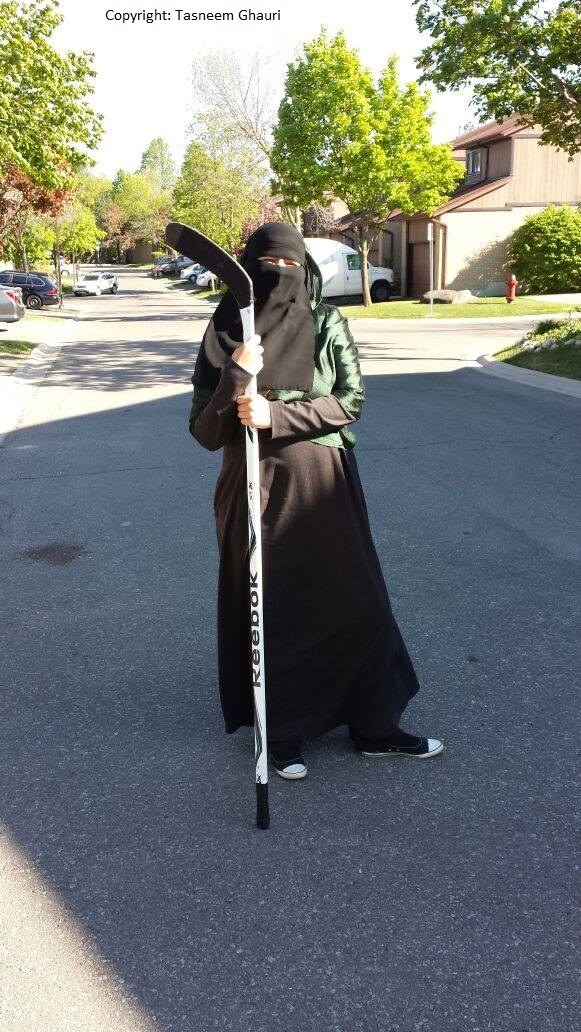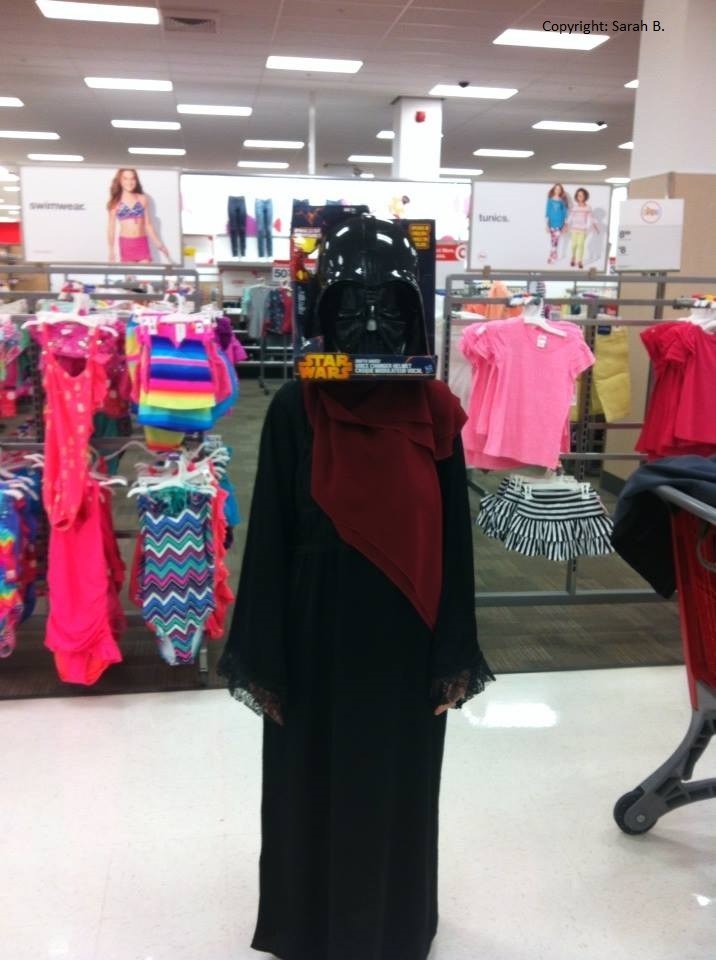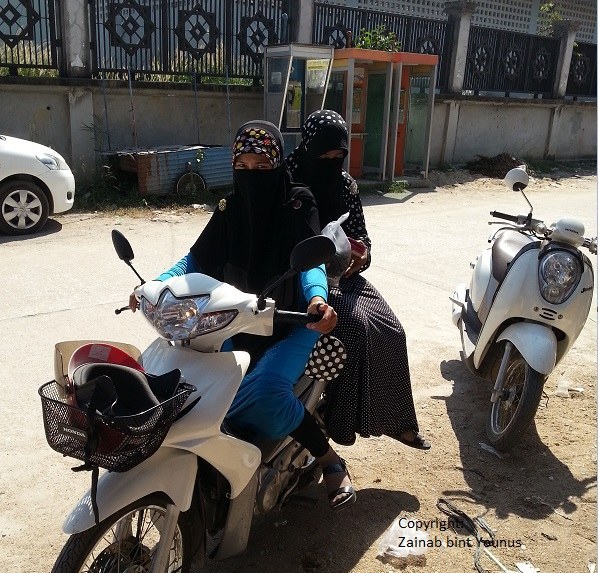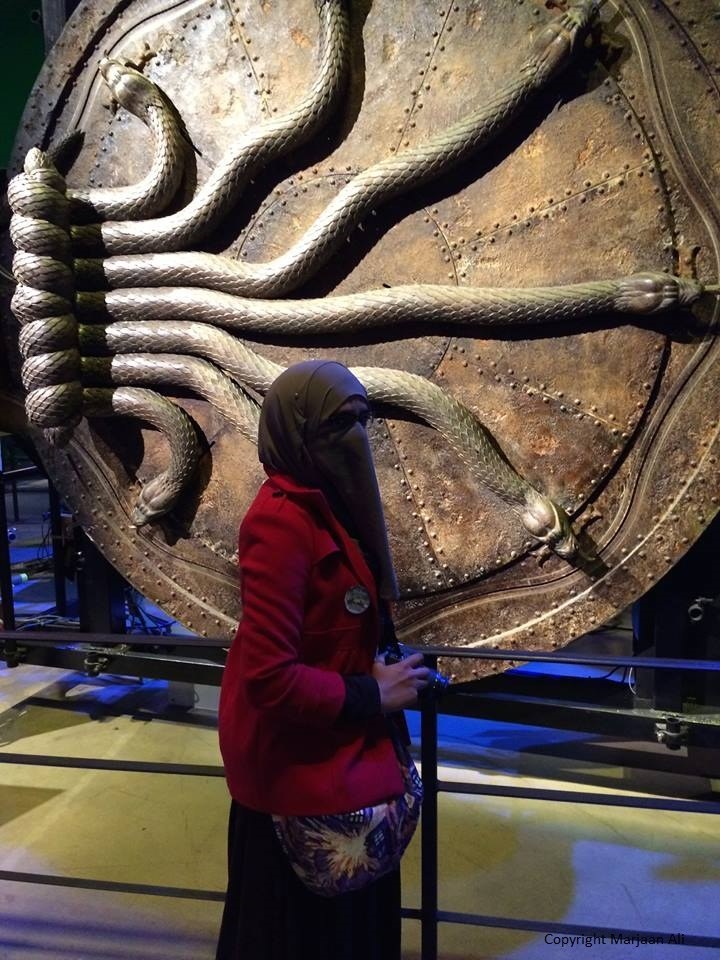 Most of these don't even need explanations. They speak for themselves – or, well, these poor women would speak if they could, but there's a reason the veil covers the mouth, right?
I implore you, don't look away from the obvious suffering of these women! Force yourself to accept that so many Muslim women across the world are being oppressed on a daily basis and that it's up to you to look at these pictures and then choose to do something about it!
........
Assuming that you are not, in fact, devoid of intelligence and unable to detect the sarcasm in the captions of these images, you will by now have realized that Muslim women who wear niqab are very different from what stock images, media headlines, and "artistic portrayals" (Hassan Ammar, Khloe Kardashian, Madonna, et al.) will have you believe.
We don't need other people to take their cameras and claim to know what the world looks like through our eyes; we don't need people throwing a scarf haphazardly around their face (or camera lens) and pretending like they know what it's like to wear niqab; we don't need others telling the world how sad and oppressed we are; we don't even all dress identically.
We have our own voices, we have our own cameras, and we have our own stories that we can, will, and do tell – without needing someone else to do it for us. We play sports, we goof off in public, we go to the park, to cosplay conventions, pick out cute accessories for our niqabi outfits, and take selfies… basically, we're human.
Any journalist worth their weight in something other than tabloid trash should know that we are not so difficult to seek out – you can find us on Facebook, Twitter, Instagram (hashtag niqab!), and quite often… just down the street, if you bothered to find out.
(Note: All of the above images were contributed by the women themselves for the purpose of this post.)
Zainab bint Younus is a Canadian Muslim woman who has been wearing niqab for over 7 years, is pretty proficient with the camera on her phone (which she's used to take numerous awesome niqabi selfies), and refuses to allow others to speak for – or over – her. She blogs about feminism and Muslim women through Facebook, Twitter, and her personal blog (http://www.thesalafifeminist.blogspot.com) under the pen name The Salafi Feminist.