We hope you love the products we recommend! Just so you know, BuzzFeed may collect a share of sales from the links on this page.
It's hard to find a good mattress that doesn't cost a month's rent. Most affordable mattresses are, sadly, not very impressive.
After moving into my current apartment, I began the hunt for the perfect mattress in my price range. One day while surfing Amazon, I stumbled upon the Zinus Memory Foam Green Tea Mattress. It had a 4.5-star average review, and it was less than $300 (!!) for a queen size.
I was a little hesitant to order such a large and crucial item online, and I definitely did not want to deal with the hassle of returning it, but my old mattress gave me serious back pain — so I was in a pinch.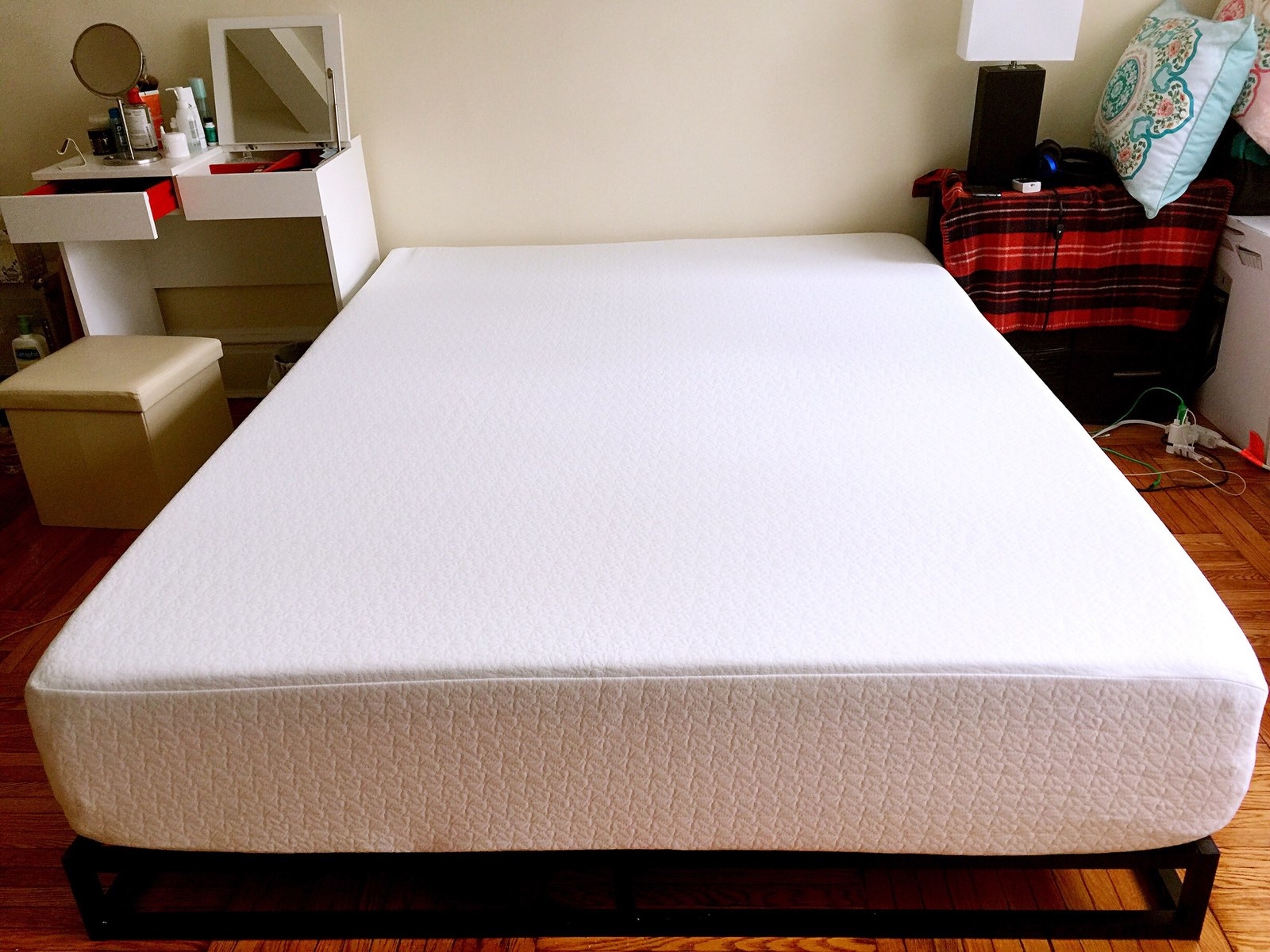 It was delivered rolled up, but within five to ten minutes it flattened out completely. The mattress is really thick and quite firm (but not hard), which is great for my back. And no, you can't feel a pea under this mattress.
After the first night sleeping on it, my life changed FOREVER. It's so damn luxurious, and by far the best mattress I've ever owned. My sleep quality has significantly improved since I switched over.
You might be wondering why it's called a green tea mattress. Well, it's infused with green tea extract and castor seed oil, which supposedly help to prevent odor and bacteria.