We hope you love the products we recommend! All of them were independently selected by our editors. Some may have been sent as samples, but all opinions and reviews are our own. Just so you know, BuzzFeed may collect a share of sales or other compensation from the links on this page if you decide to shop from them. Oh, and FYI — prices are accurate and items in stock as of time of publication.
It's no secret, we all have a junk drawer or two. But the one junk drawer I couldn't get under control isn't what you'd expect. It wasn't filled with odd gadgets, old batteries, keys to nowhere, or missing game pieces — it was filled with underwear and bras. It was a never-ending pile of things I've accumulated over the years and it was just getting bigger and messier by the minute.
First I ordered a drawer organizer on Amazon. It came with fabric baskets in various sizes to allow me to have divided sections in my drawer. It looked fool-proof and the before and after photos online were breath-taking. But...it just didn't work.
I knew a drawer system wasn't right for me so I did some research... again. In came my second attempt — a hanging closet organizer ($14.99 on Amazon). I've never considered storing my underwear and bras in my closet. I just always used a drawer. But this looked easy and space-saving. I decided to give it a go.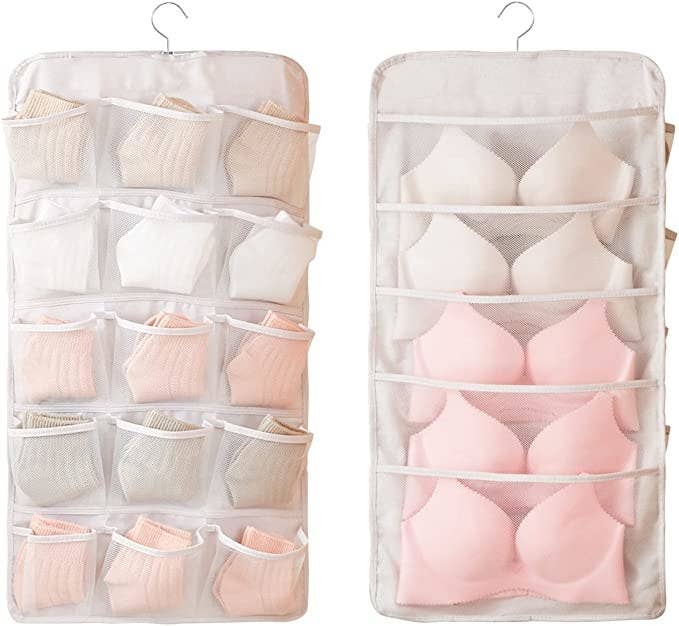 Instead of plastic, like similar organizers, it's made of cloth and has mesh to keep your items in the separated pouches.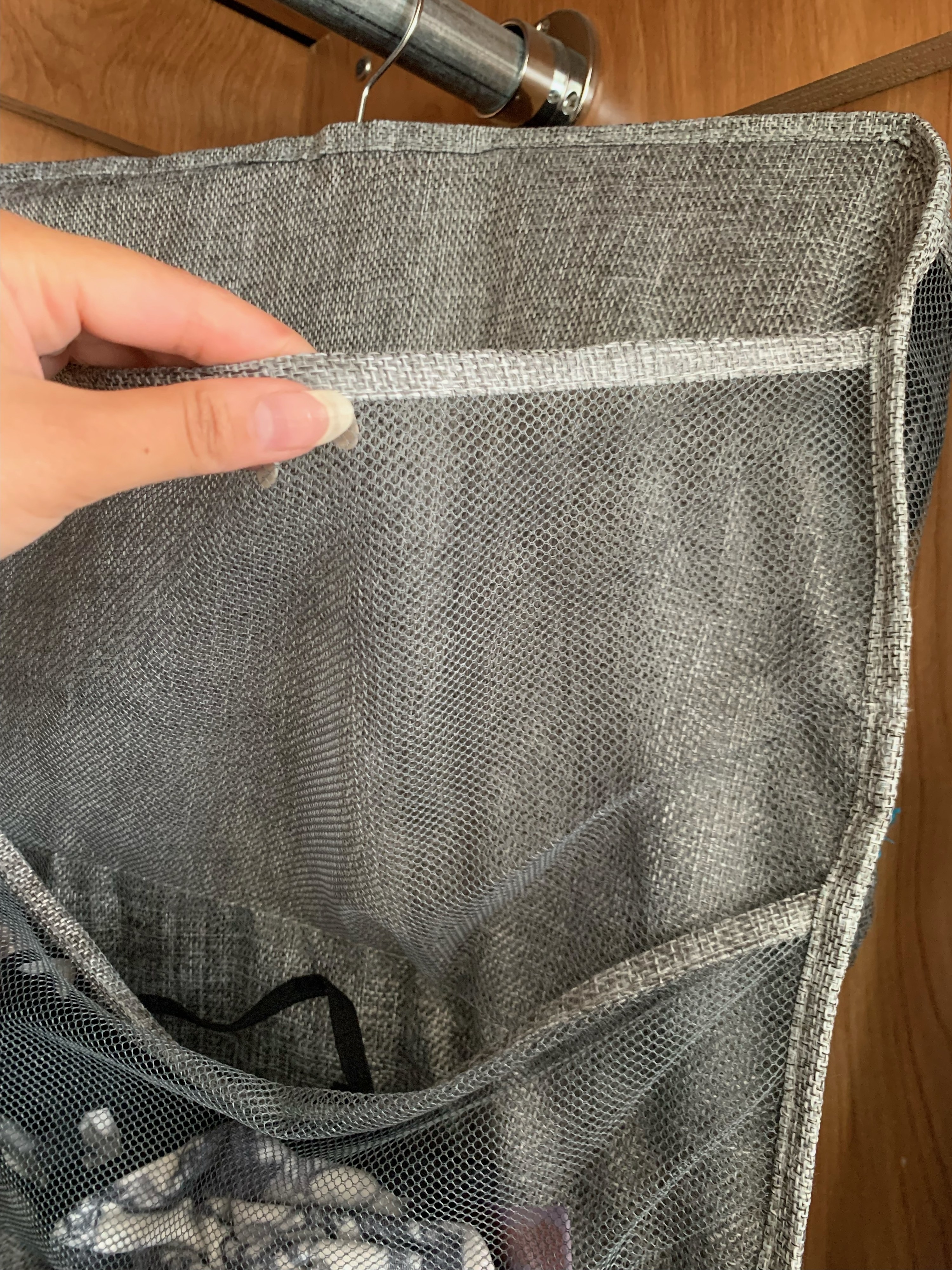 The separated pouches made it simple for me to figure out where to put everything and to de-clutter the messy pile that had accumulated.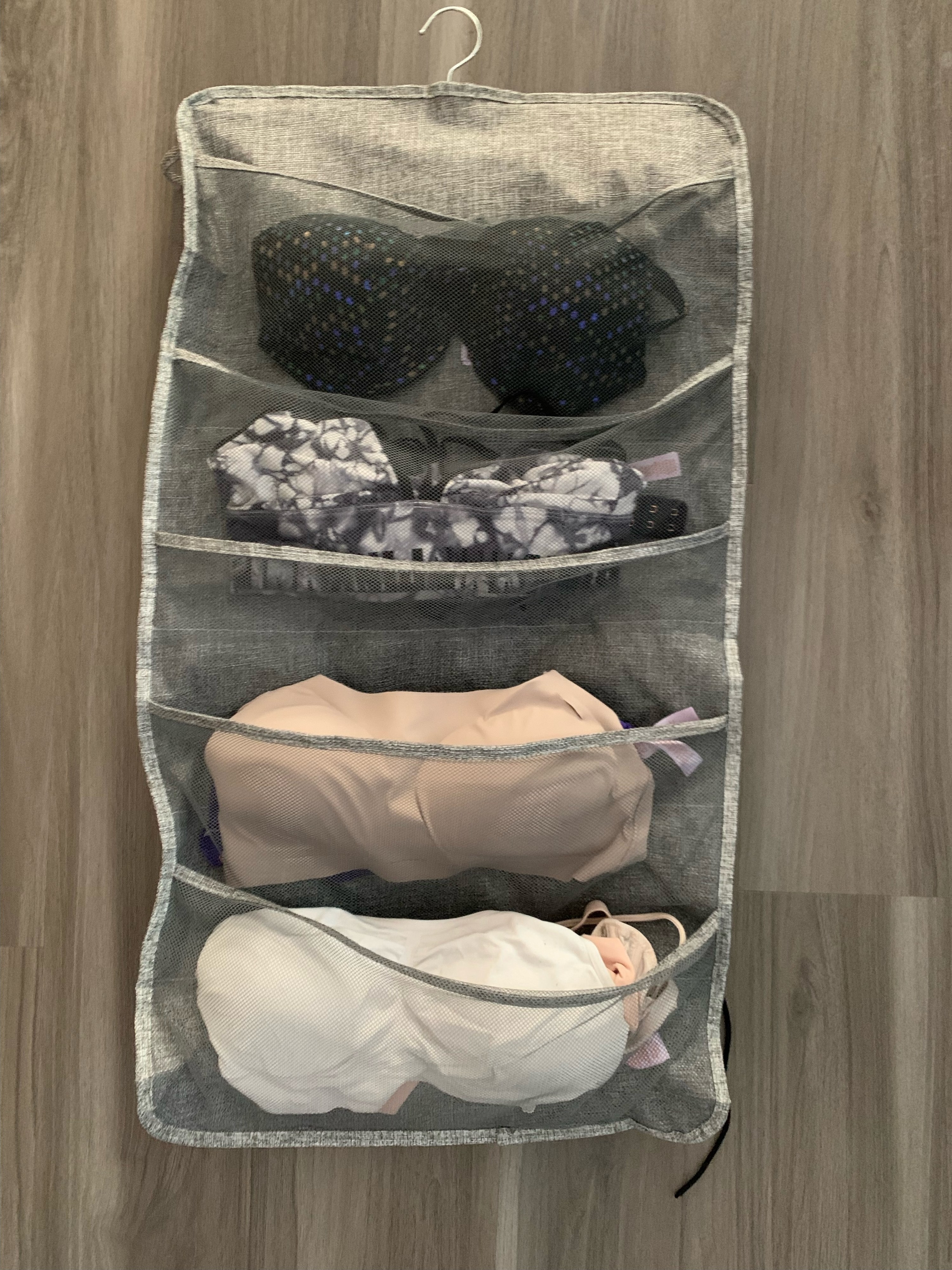 Next, I tackled my huge pile of underwear using the other side with15 smaller sections. I have a lot of underwear, and I wasn't sure if I could get it organized as easily as I did with my bras. But I did!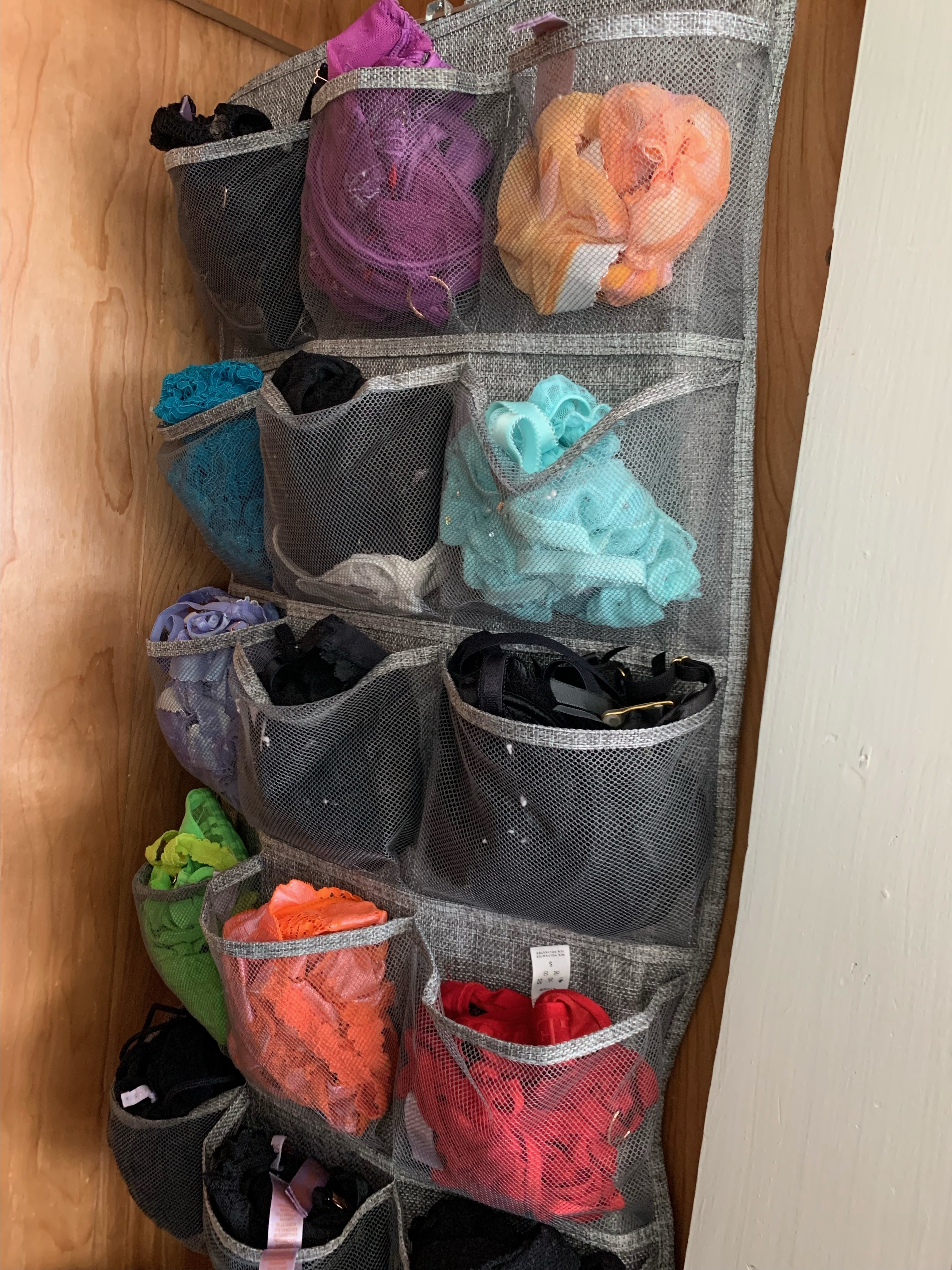 I could never seem to keep my intimates neat and folded before so it was a relief that this organizer didn't require folding or being super precise. I simply tucked everything into individual pockets.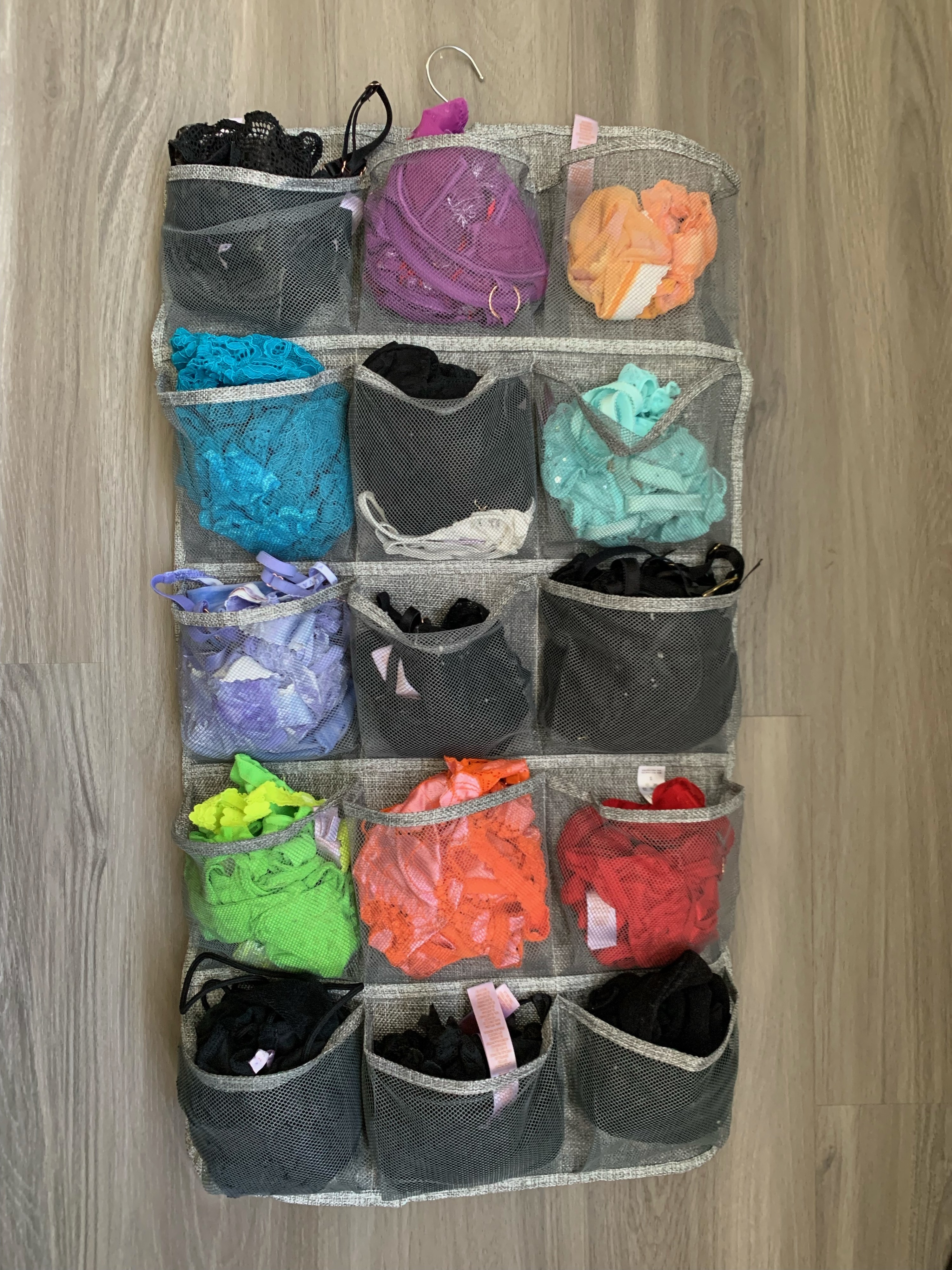 But the real test — after I sorted and organized everything, would it stay that way? Of course it's easy to get everything to look neat, but would this organizer provide some stability that my drawer system couldn't?
I like this system way more than using drawers. Not only is it easier but it also saves a lot of space. My drawer takes up a lot more room than this hanging organizer. And trying to keep drawers tidy can be really difficult, especially with smaller or hard-to-fold items like bras and underwear.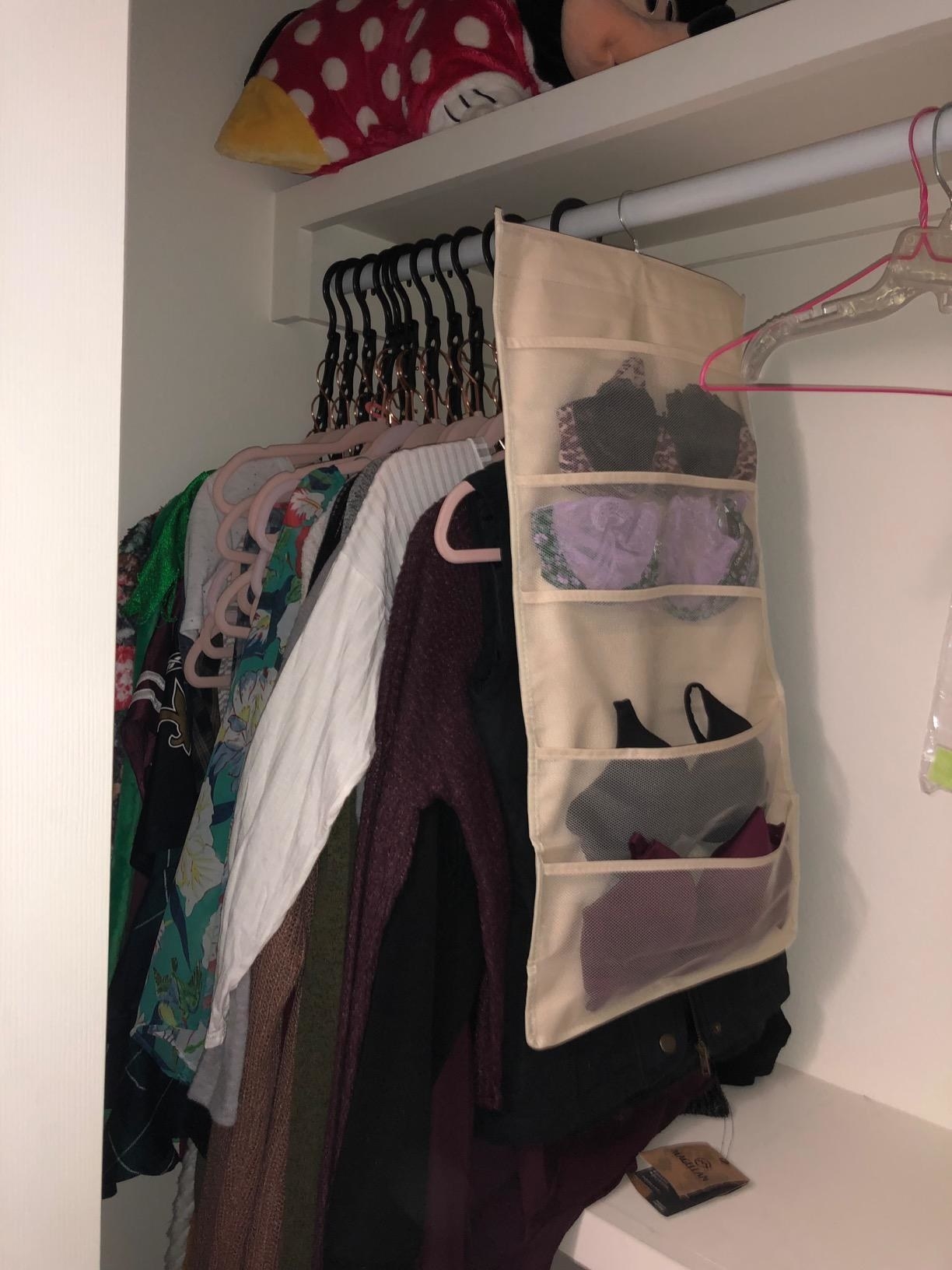 If you are still using a drawer to sort through your bras and underwear and you're skeptical about a hanging closet organizer, I get it. But consider over 1,000 5-star ratings on Amazon. It's a game changer for small spaces or for anyone who just hates folding. And it fits bras and underwear in various sizes/styles.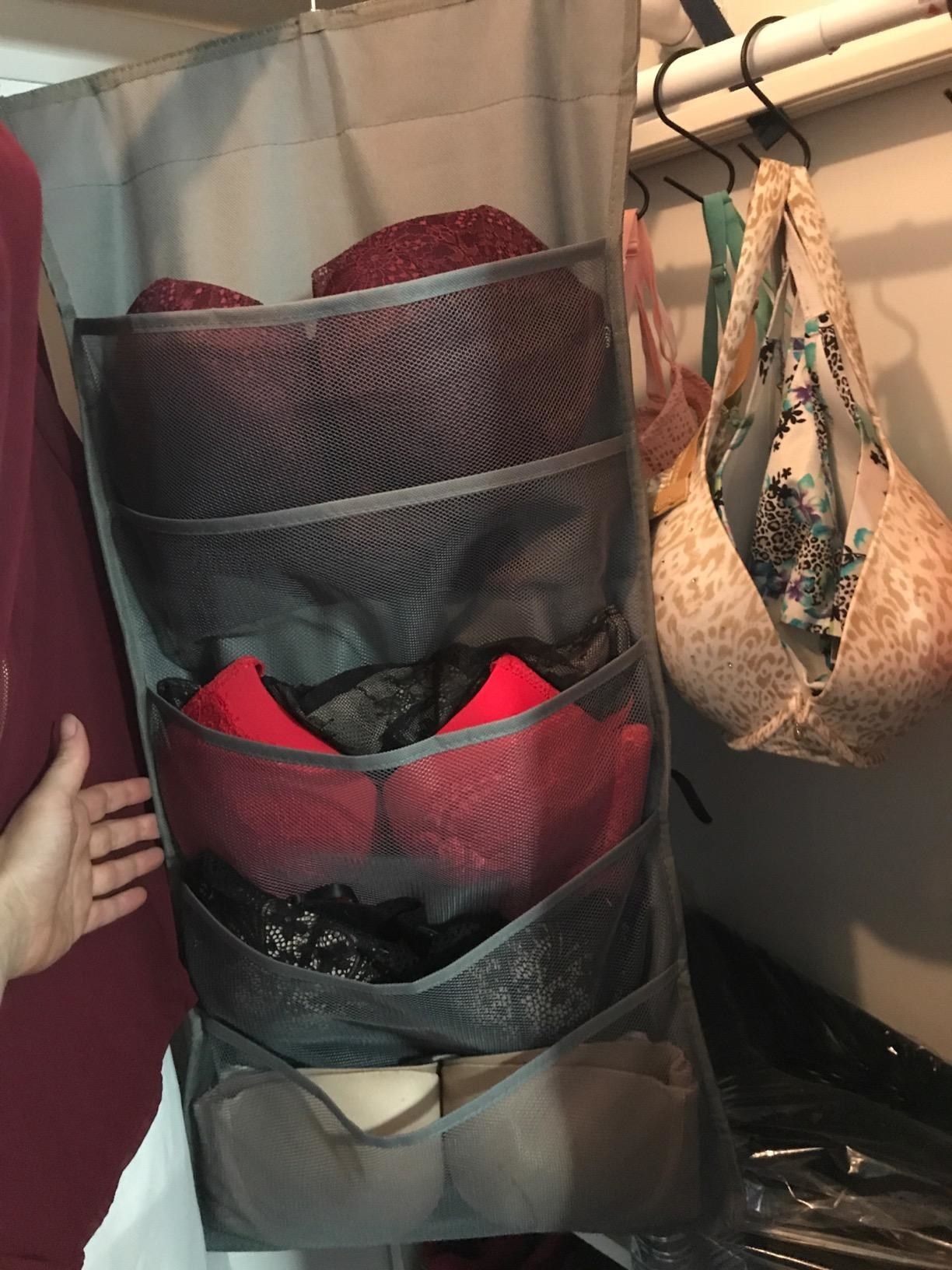 Ready to get organized? Get the hanging closet organizer from Amazon for $14.99 (available in four styles).
Me disappointed that my entire wardrobe isn't organized this way!