45 EDNOS/ OSFED Confessions
Many people have only heard of Anorexia, Bulimia, and Binge Eating Disorder. The truth is that the most prevalent eating disorder is OSFED (Other Specified Feeding or Eating Disorder). Before 2013, this was known as EDNOS (Eating Disorder Not Otherwise Specified).
OSFED or EDNOS takes on various features of Anorexia, bulimia, binge eating disorder, exercise addiction, night eating, pica, and rumination (eating and then spitting out or regurgitating the food). Because of the disorder's various symptoms, it can be difficult to diagnose and treat. Many people who have the disorder just want their struggles to be heard and understood.
1.
What?

2.
I Wish...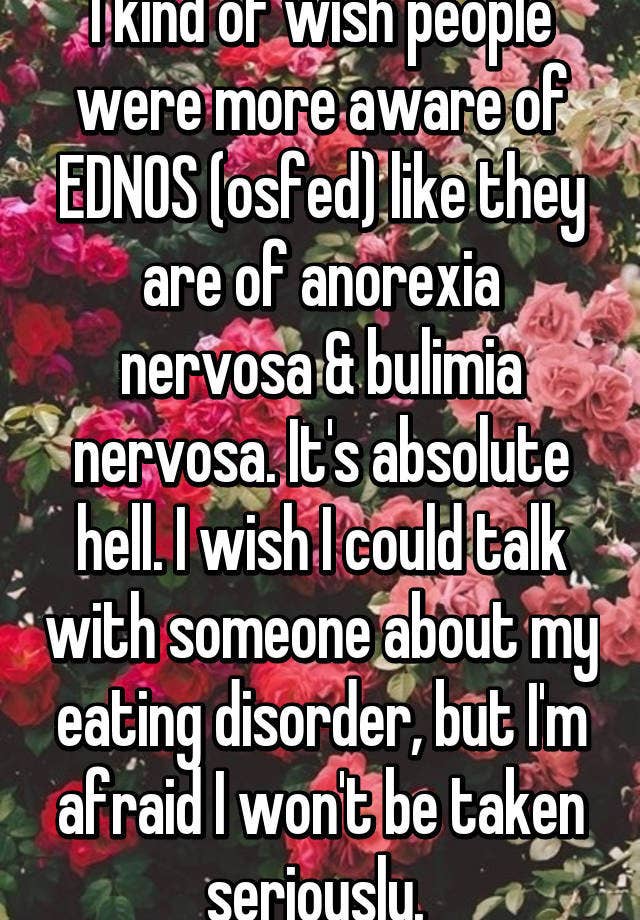 3.
How Can People Just Eat?

4.
As a Child Fears the Monster Under the Bed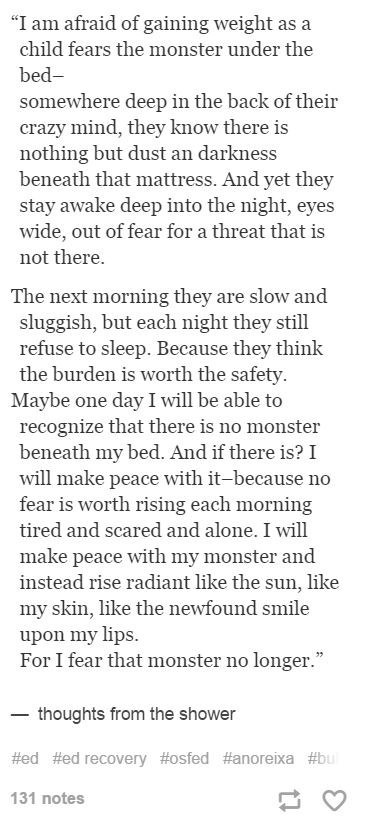 5.
Treated Like a Diet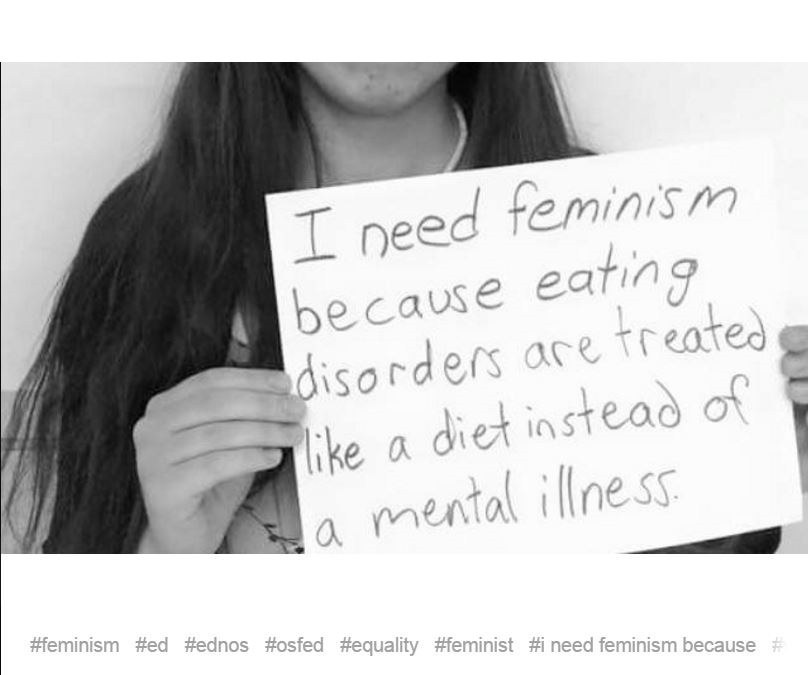 6.
Relief to Be Diagnosed

7.
Not Good Enough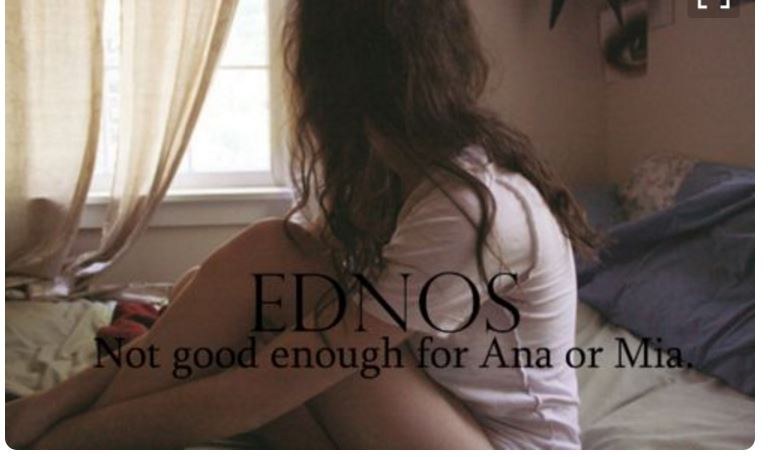 8.
Stop fearing OSFED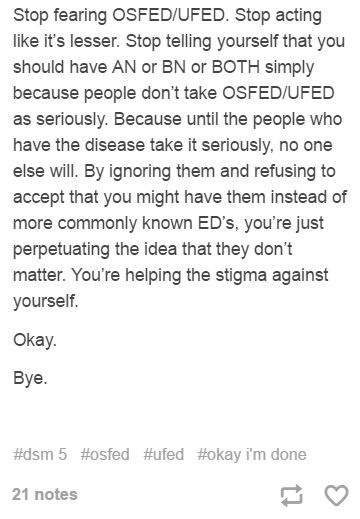 9.
Self-Fulfilling Prophecy

10.
I Never Felt Like Enough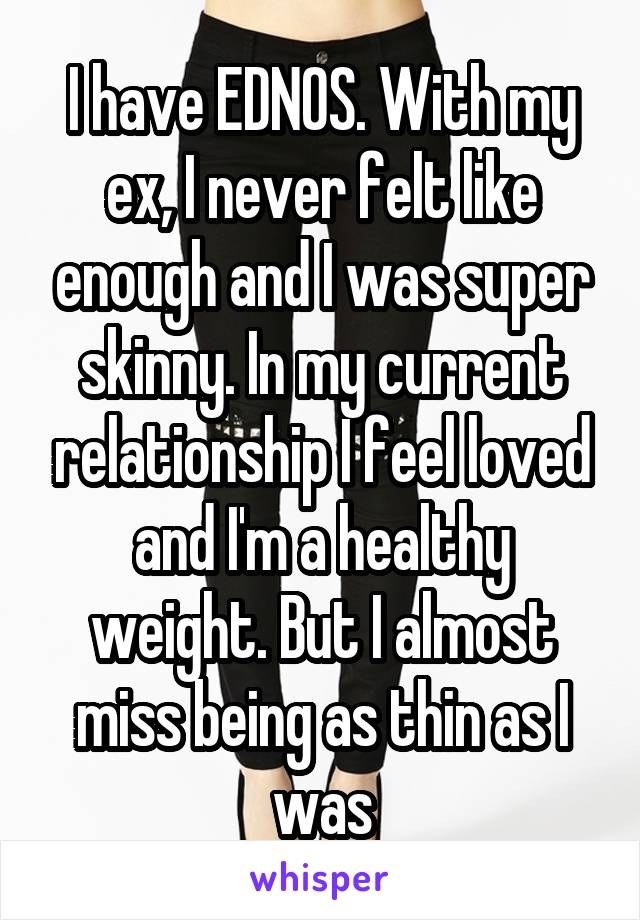 11.
Resigned

12.
Not Serious

13.
I'd Never Tell
14.
Doesn't Want to Watch Me Die

15.
Stuck

16.
Problems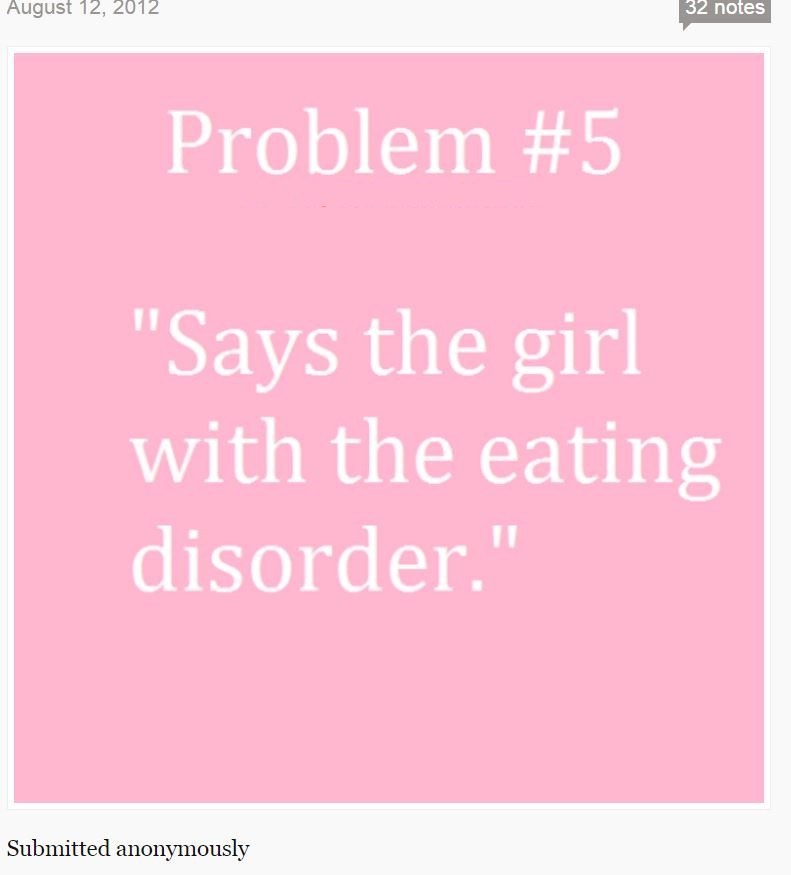 17.
Logic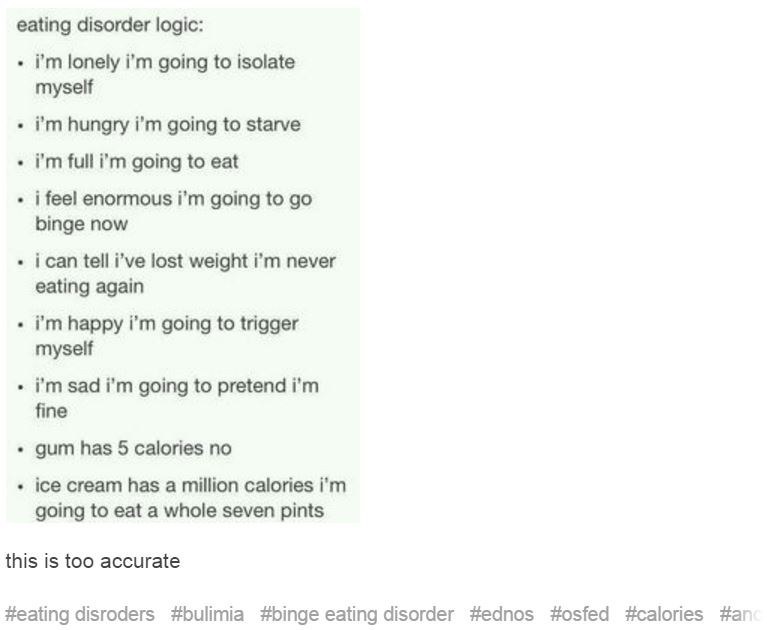 18.
Even My Disorders...

19.
Thought I was Getting Better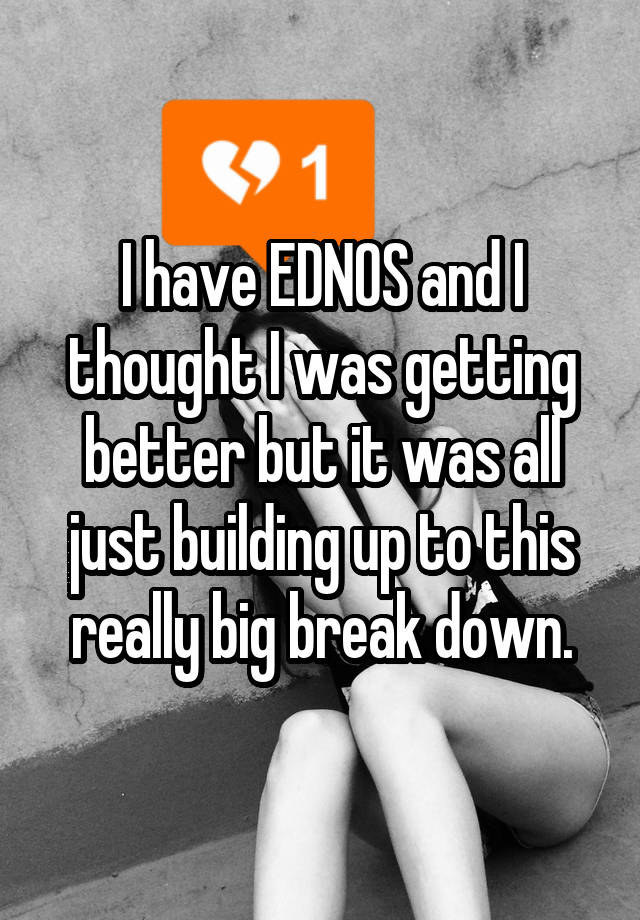 20.
You Deserve Help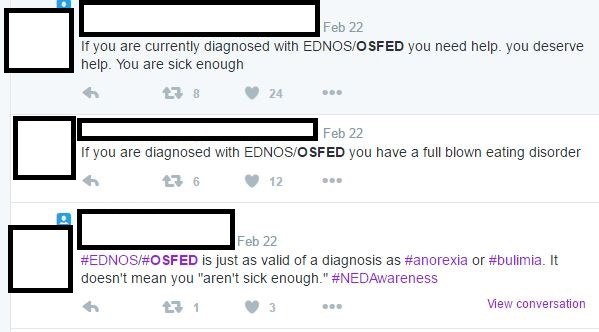 21.
"EDNOS/OSFED Isn't a Real ED"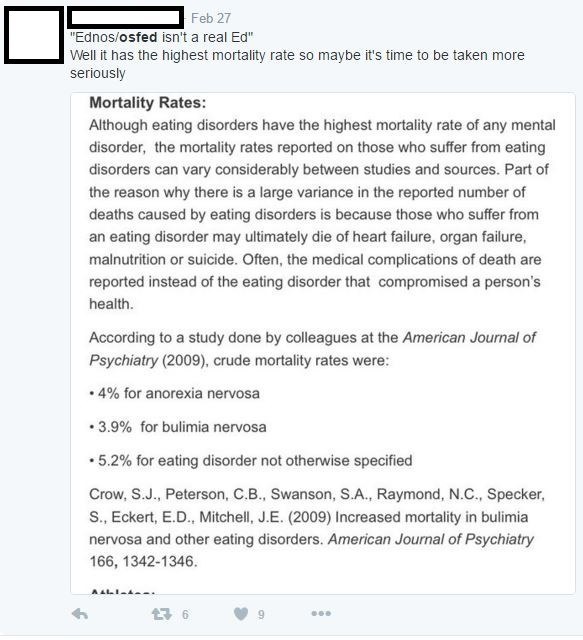 22.
Full Disclosure?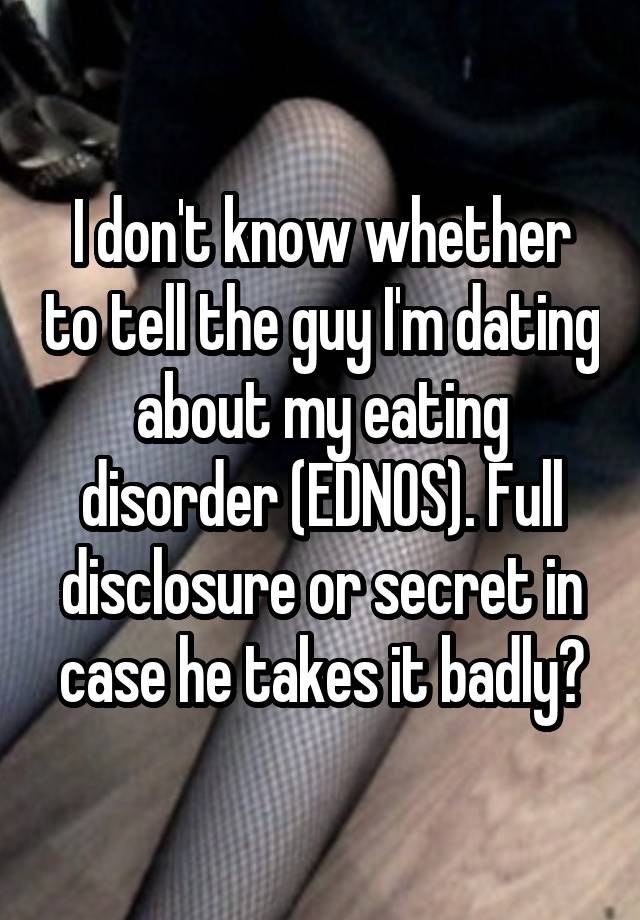 23.
That'd Be Lovely

24.
Scary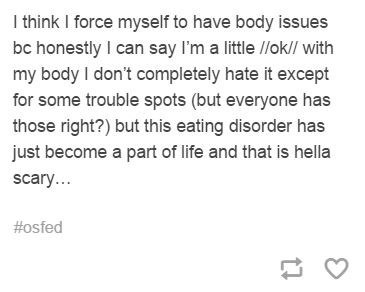 25.
I Barely Leave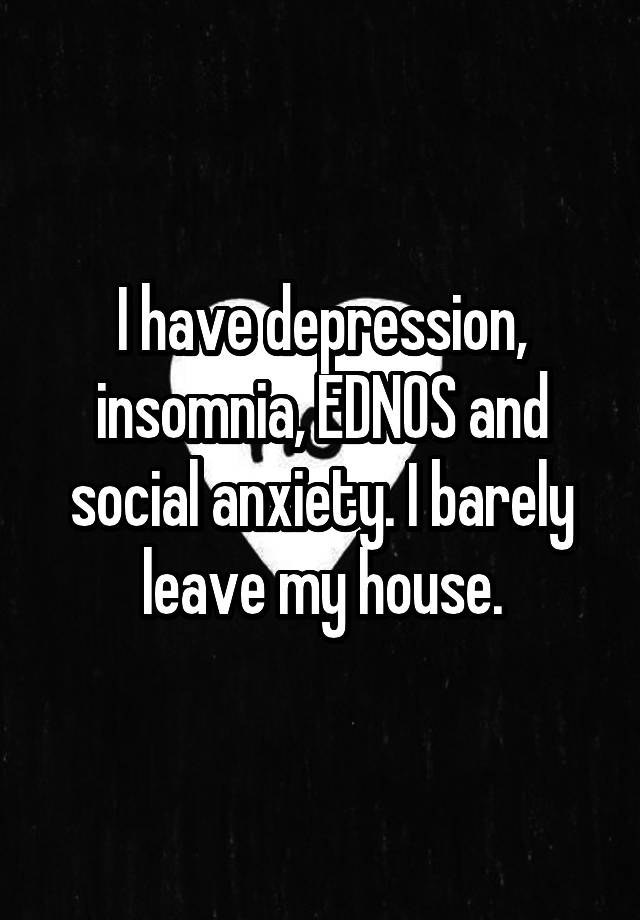 26.
Supposed to be Recovered

27.
My Thinking Habits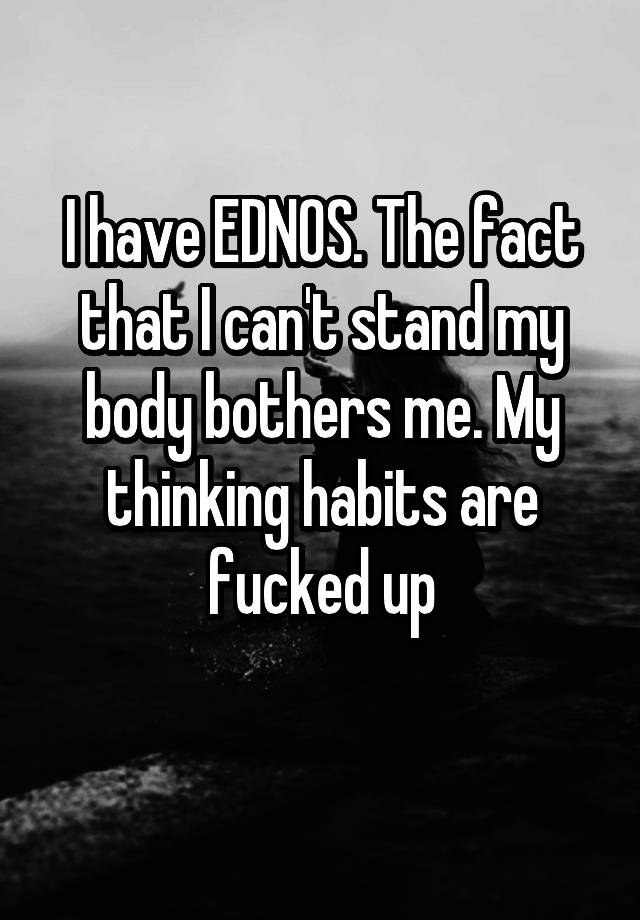 28.
I'm So Scared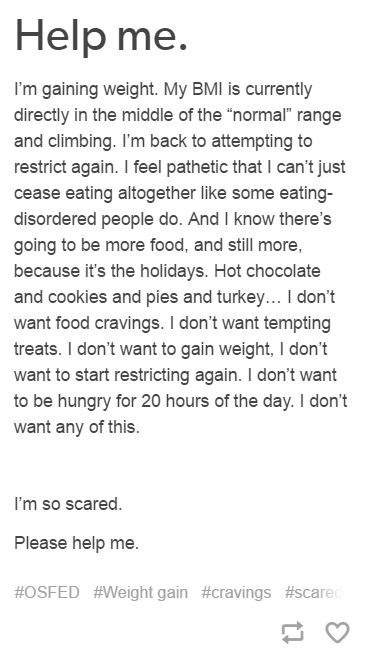 29.
EDNOS/OSFED is Valid

30.
Creeping Up On Me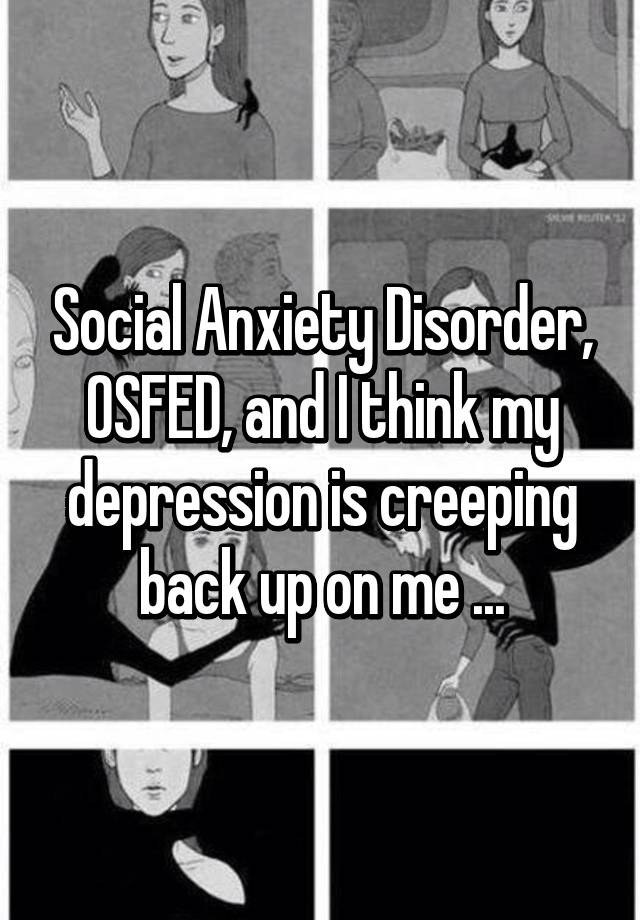 31.
I Don't Even Know Anymore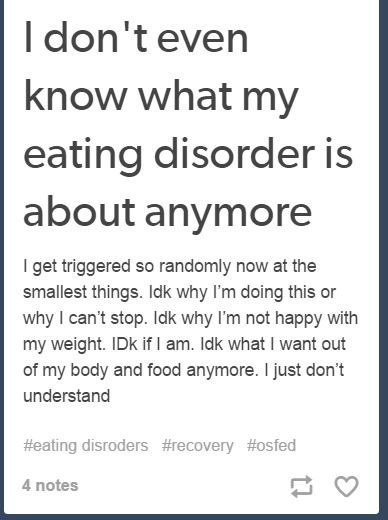 32.
My Dad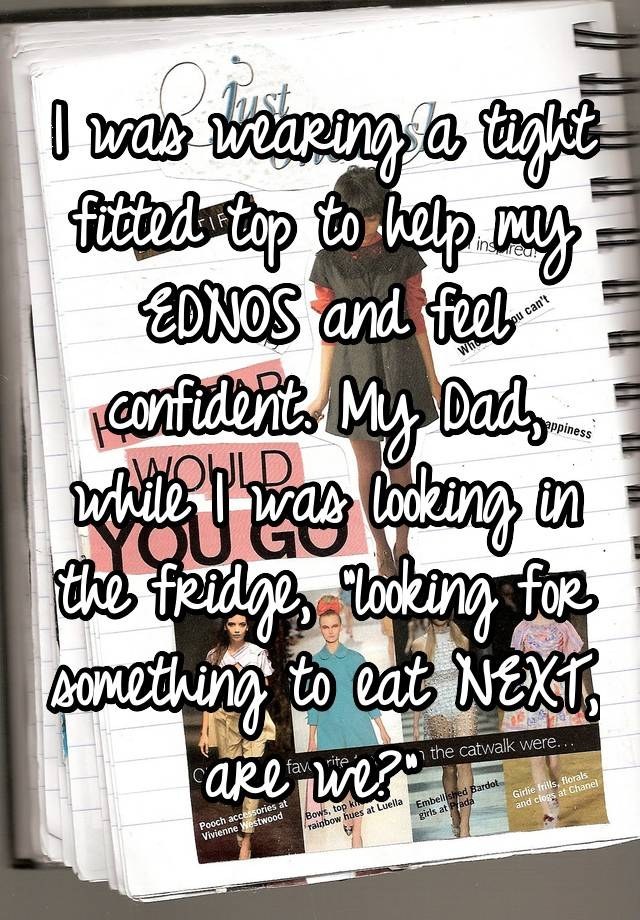 33.
Actual Recovery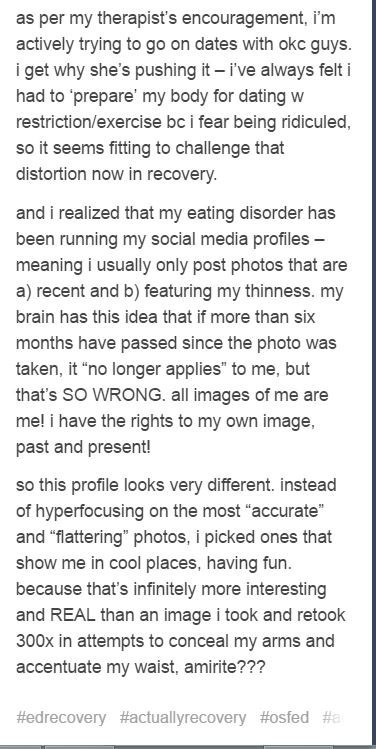 34.
Jealous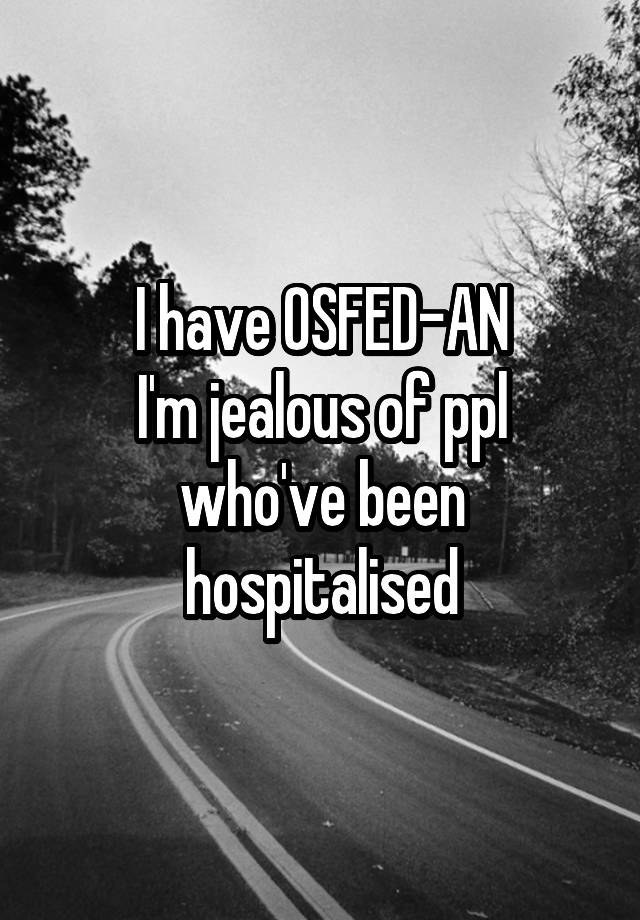 35.
Is It Possible to Drown Where There is no Water?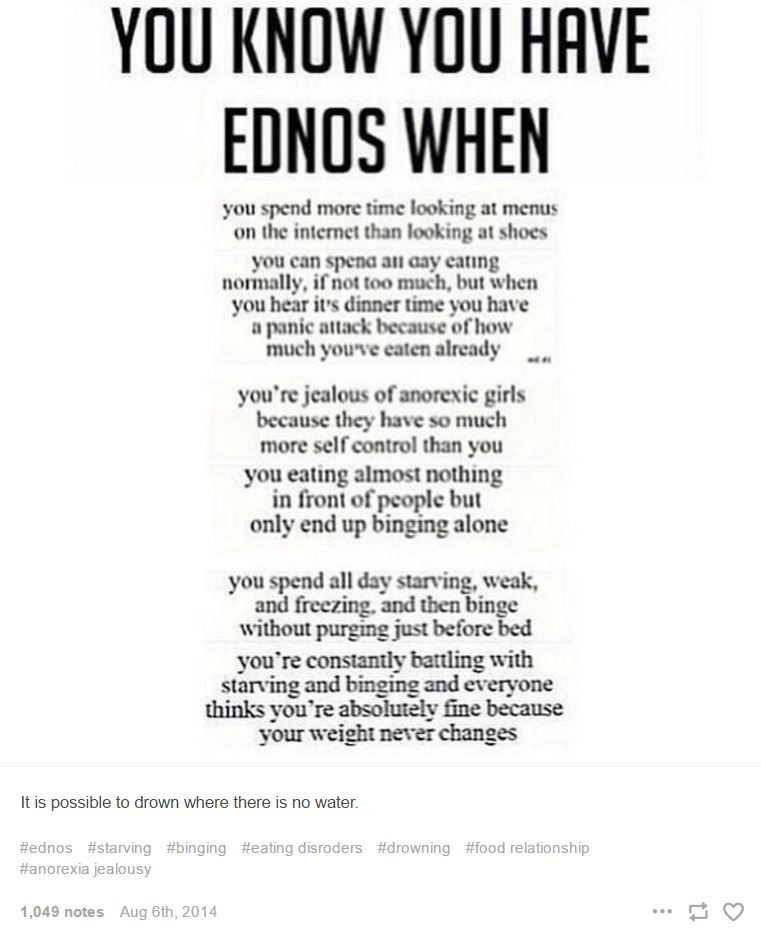 36.
Progress?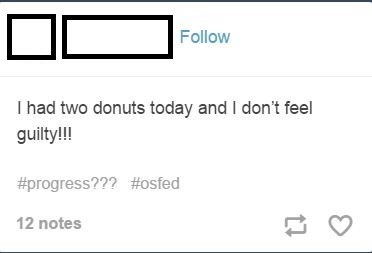 37.
I Never Knew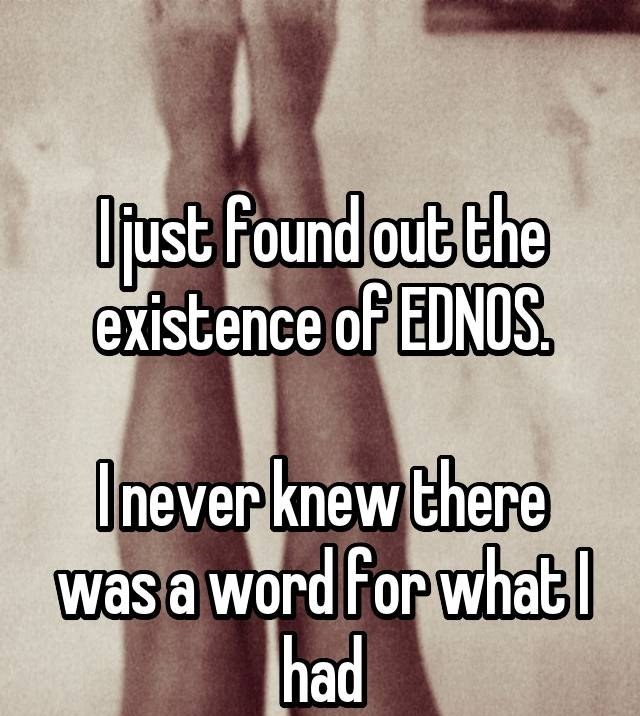 38.
Chaotic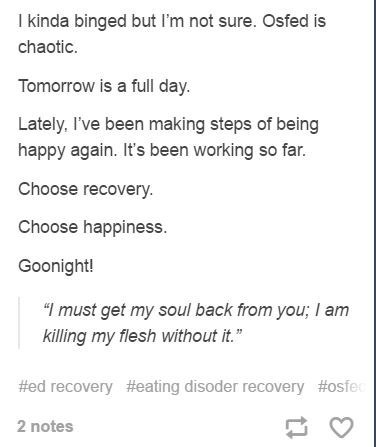 39.
People Act Like It Doesn't Exist

40.
Still

41.
A Guy I Like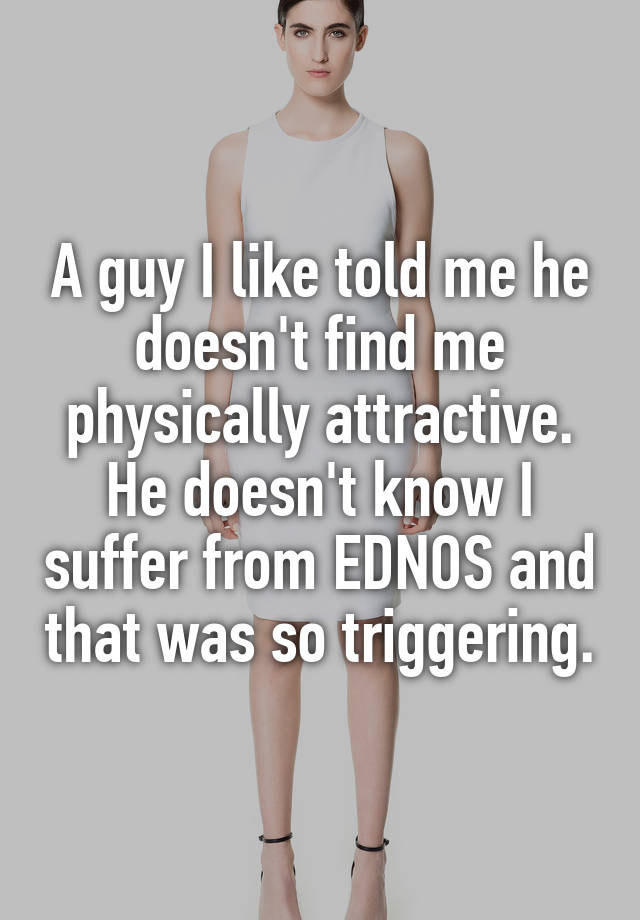 42.
Every Day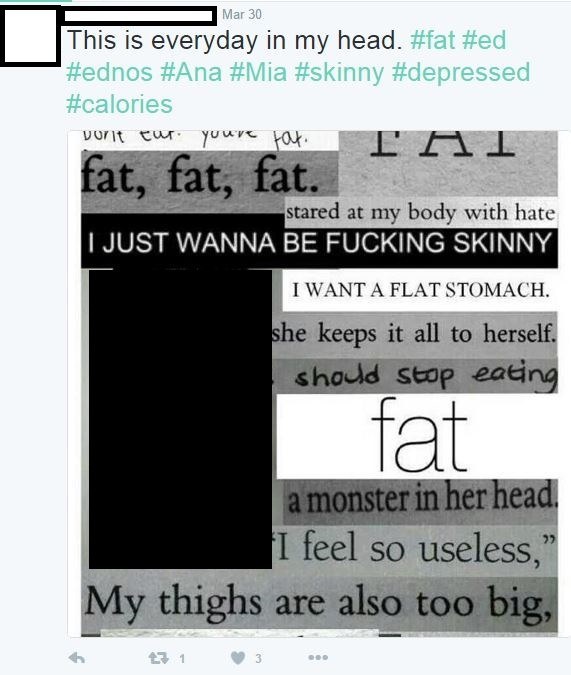 43.
Control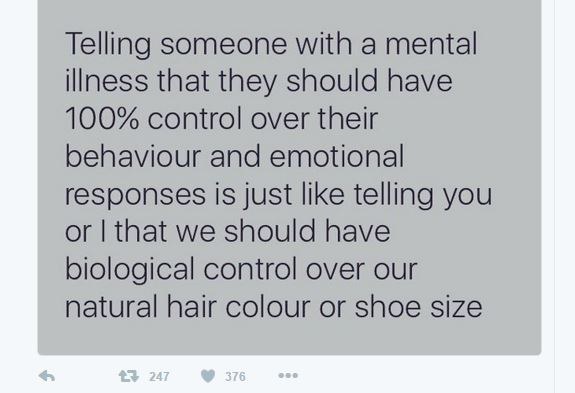 44.
Begin to Talk... Spread Awareness and Knowledge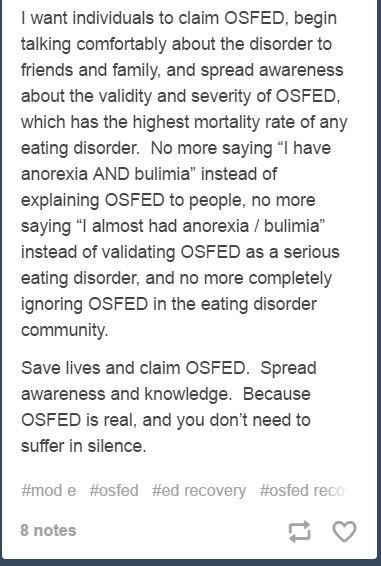 45.
Don't Be At War With Yourself!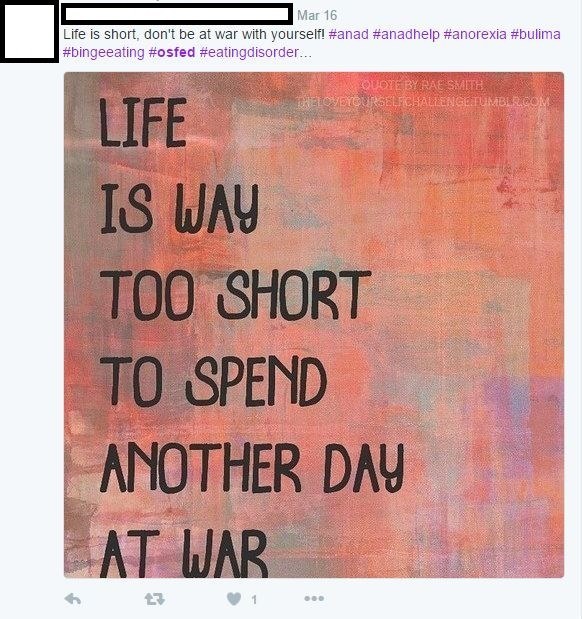 Hope for Recovery
If you think you may have OSFED (EDNOS), you are not alone!
It is a real disorder. The symptoms may be chaotic and overwhelming, but there is hope for recovery. Find out more at the National Eating Disorder Association:
https://www.nationaleatingdisorders.org/other-specified-feeding-or-eating-disorder
If you want to share your story or find further links to resources, visit my blog: http://yamauthor.weebly.com/eating-disorder-help.html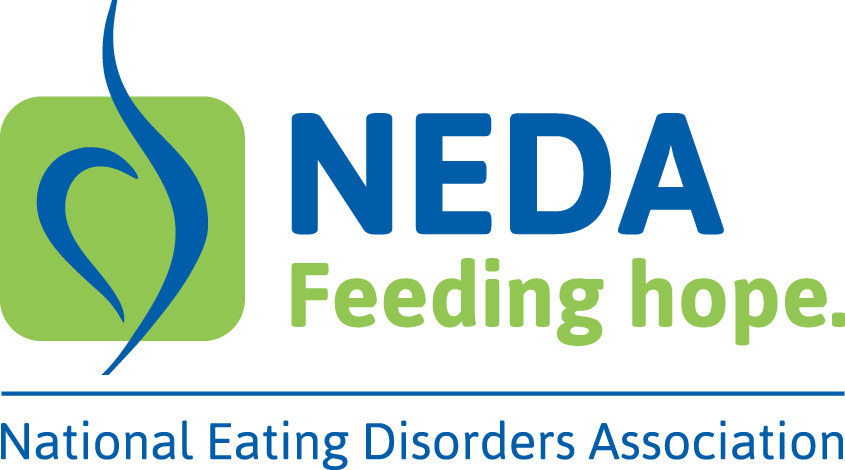 This post was created by a member of BuzzFeed Community, where anyone can post awesome lists and creations.
Learn more
or
post your buzz!