Gingerbread Hot Chocolate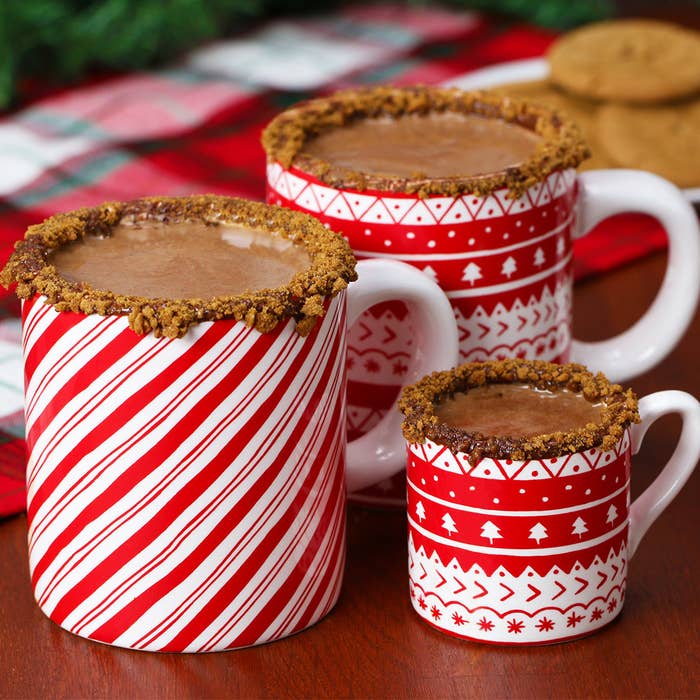 INGREDIENTS
Servings: 10-12
Hot Chocolate
1 cup condensed milk
1 cup molasses
½ teaspoon ground cloves
2 teaspoons powdered cinnamon
1 tablespoon powdered ginger
3 liters milk, warmed
¾ cup premium chocolate
Garnish
10 gingersnap cookies, crushed
½ cup chocolate, melted
PREPARATION
1. Over medium-low heat, combine condensed milk and molasses. 

2. Once the mixture begins to bubble, whisk in the spices. Continue to whisk so the mixture doesn't burn. 

3. Add in the premium chocolate and stir to fully incorporate. 

4. Carefully pour in milk that has been slightly warmed (microwave). 

5. Whisk vigorously until smooth. 

6. Simmer the mixture for 2 minutes, then pour into warm crock pot, set to low.

7. To serve, rim the mugs with melted chocolate and dip in the cookie crumbs.

8. Enjoy!