Physical Development: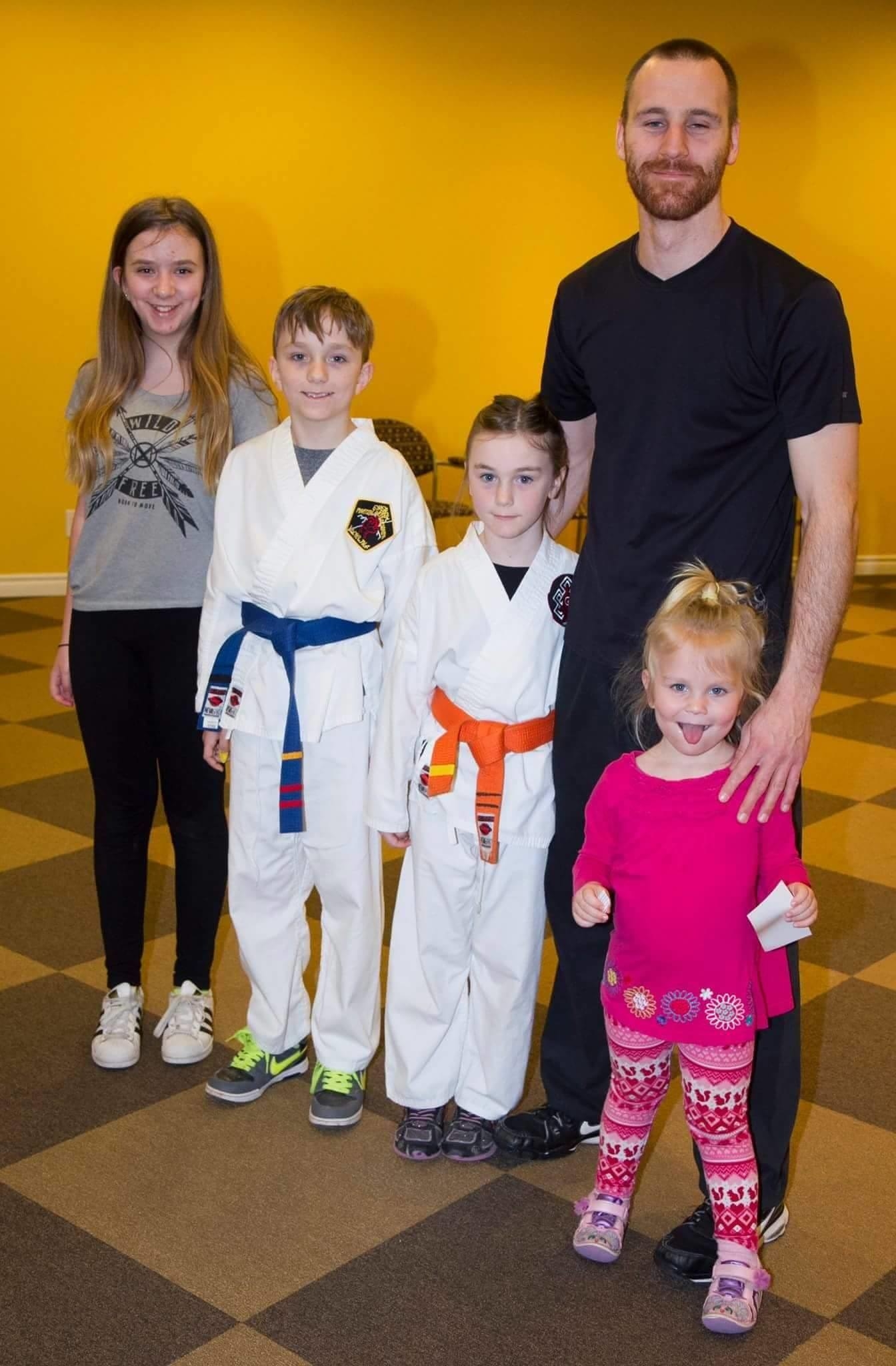 Martial Art Technique:
The technique portion is a tool used to guide all of the development through a structured program which the kids can follow and track. The program itself allows for a goal-setting situation. Students work on earning their stripes and belts through learning the techniques. It is also very good for brain and mental development. Having to learn a set of patterns, combinations, or specific techniques requires the student to use their brain to see, absorb, and digest new information on a regular basis. The higher the ranking, the more difficult the techniques are, naturally. Therefore, the student is always putting their brain to the test!
Character Development
Arguably, one of the most important aspects of life. This is because it is our character that determines which path our life may take. Throughout one's training as a Martial Artist, character building lessons are inscribed within. Constantly working on focus, Improving or extending attention span is not easy but is certainly a very important task. Through working on the techniques, Martial Artists utilize their focus to effectively learn as much as they can in a lesson. Self-discipline is another big one. Luc teaches the young ones that being able to be self-driven, self-motivated, and goal oriented will get them wherever they want to be in life. Respect is discussed, practiced, and emphasized within the programs as well to teach good moral and ethic. Luc believes that being able to respect others allows you the strength to respect yourself.
Whether you are looking for physical improvements, character guidance, or strict Martial Art technique, Luc of InnerActive Martial Arts is leading the way to a stronger, better, improved you!
This post was created by a member of BuzzFeed Community, where anyone can post awesome lists and creations.
Learn more
or
post your buzz!