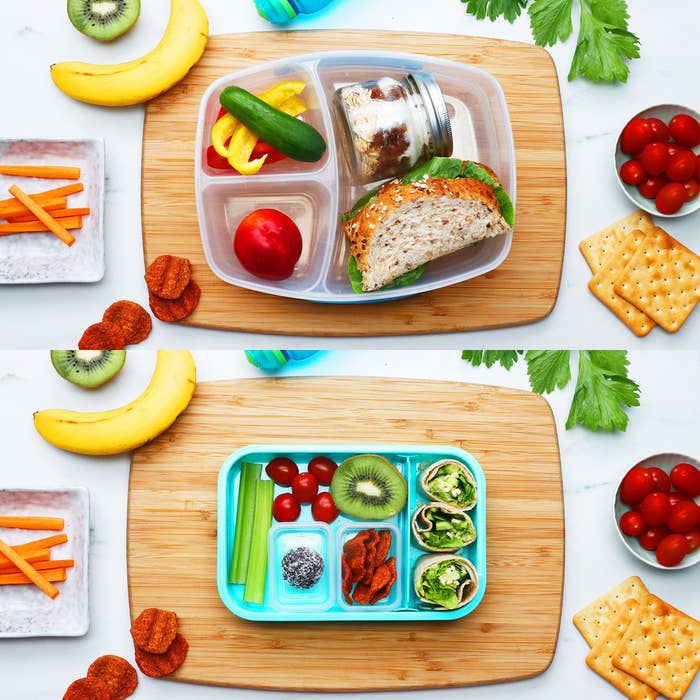 Ingredients:
1/2 Cup Rolled Oats
Method:
STEP 1: Divide the oats in ¾ cup between two small BPA free plastic jars and press into the base. Place in the fridge to cool.
STEP 2: Roughly chop the apple and place it in a pot over medium heat, add just enough water to cover the apples. Stir through ground cinnamon and 1 tbsp maple syrup.
STEP 3: Bring the apple mixture to the boil, reduce heat and simmer until all the liquid has evaporated.
STEP 4: Allow the apple mixture to cool.
STEP 5: Once the mixture has cooled, divide evenly between jars on top of the biscuit mixture. Top each with 2 tbsp of yoghurt and then sprinkle over remaining oats.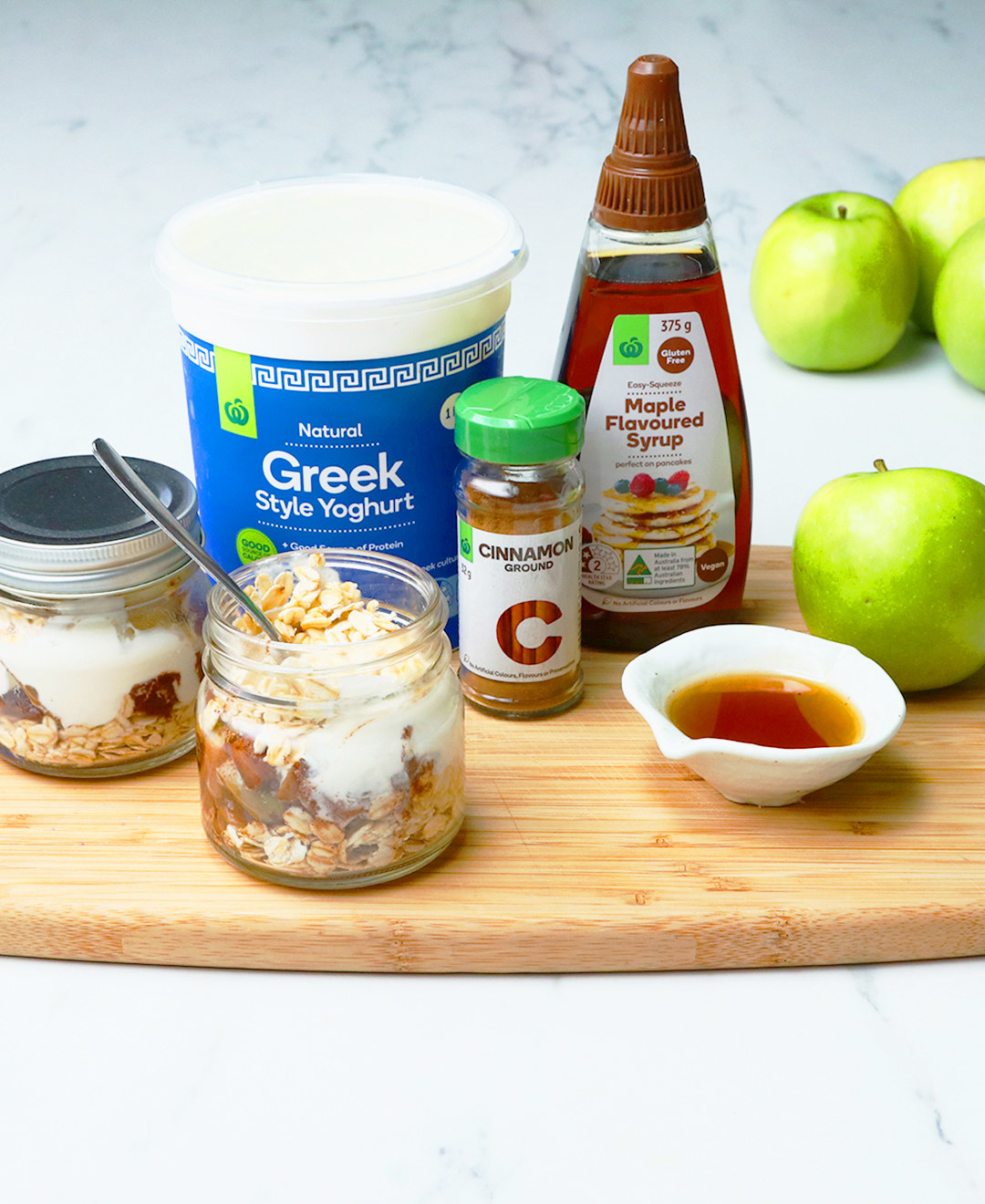 Method:
STEP 1: Soak the dates in boiling water for 10 minutes until softened.
STEP 2: In a food processor, add oats, 1/2 cup coconut, cocoa powder, olive oil spread and maple syrup. Blitz until well combined.
STEP 3: Use wet hands to roll mixture into 15 small balls.
STEP 4: Place remaining coconut in a bowl, toss the bliss balls through the coconut mixture until evenly coated.
STEP 5: Allow to set in the fridge for an hour.