Choose a female character from "The Fosters":

What are you mostly likely to do in an agrument?

Immediately jump to your defense

Try not to let it get to me

Try to understand the other side of the argument

If you're seen in a cafe alone, it can probably be assumed that you're...

Grabbing a cup o' joe on the fly

Waiting for your Tinder date

What are you looking for in a partner?

Someone who truly understands me

Someone who is strong-willed

Someone who is adventurous

What is your favorite relationship on the show?

What is your favorite app?

What is your favorite breakfast food?

I skip breakfast, so I have more time to brood about how tough my life is.
Which Guy From "The Fosters" Is Your Soulmate?
Let me start by clarifying one thing, this is the Jake T. Austin version of Jesus, but I'm sure you all knew that already. If not, maybe Jesus isn't the right fit for you after all. Noah is fine, upstanding citizen, but he does not go above and beyond like good ol' Jake T. Austin did. From the start, we all knew Jesus was a solid guy with the right morals. He cares deeply about his family and that is very important to you. His looks are only a plus, his personality is what makes him a true winner. He is comical, outgoing, and has the fly-by-night side that would make anyone swoon. Jesus is the perfect match for you. Cherish that fact, for not everyone is as lucky as you... Some people may end up getting Brandon (not that they are even on the same level).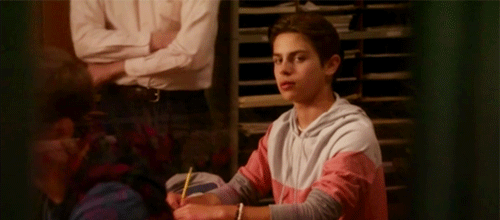 Well, well, well.... I'm not exactly sure where to begin with this feisty fella. "Everyone" believes that he can do no wrong when actually that is the only thing he can do. At the first blossom of your romance together, Brandon might come off as creative and mysterious... The endearing musician type. He may splurge and spend large sums of money to show you what you mean to him, but it is all an act. To be honest with you, you probably ended up with this result because that is what you are looking for in a relationship in the current. You are looking for someone who treats you like the queen that you are for the time being, someone who will put you over everyone else (even himself), and even if it entails doing something stupid or that he will regret later on. Brandon is all about the grand romantic gesture and so are you, so go live "happily" ever after with together. Just in case you didn't catch my drift, I was being sarcastic because no one will ever be truly happy with Brandon.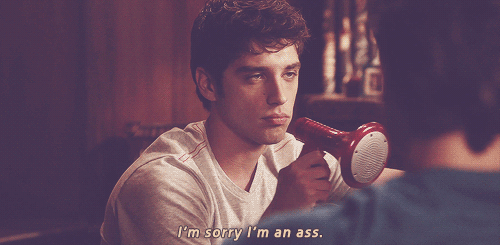 You and Jude are MTB (meant to be, if you have been living under a rock for the past five years). Congratulations! Oops sorry, I meant best wishes. Jude is young and agile, but mature beyond his years... The best combination. He feels everything so deeply... Nothing you say will ever gone unnoticed. He may not be the most gregarious of this group, but he will always be there for you. Jude cares about people staying true to themselves, and that is exactly what you do. You are as authentic as it gets and he loves you because of it. You go girl!!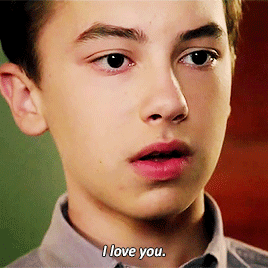 Have you ever heard the expression "love is like the lottery"? Well, if there's any truth to that, you should delve into "Taxes For Dummies" because you just struck gold! I mean, honestly, does Mat have any flaws? He's sweet, sensitive, and extremely soulful (but not in a pretentious and contrived way...*ahem*... Brandon). Mat will always be on your side no matter what, and your relationship will feel like a wondrous dream--like the kind in which you travel to Paris or meet your favorite celebrity. In fact, the only issue you'll ever have to worry about facing is feeling envious of his luscious locks.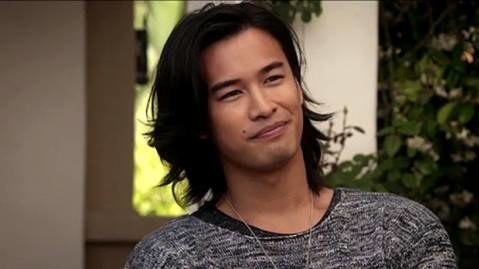 Some guys have all the luck...Mike may not be one of those guys, but he has learned and grown because of the mistakes and hardships he's faced, and in that aspect, he truly is fortunate. As are you! Mike is a standup guy who is all about being in a supportive and harmonious relationship. Another perk? You'll probably be able to get out of a parking ticket or two!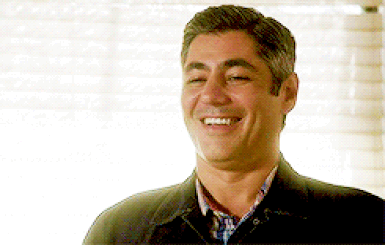 You may be attracted to Wyatt because of his "misfit" vibe and seemingly carefree attitude, but you may soon find out that there is more to him than meets the eye (isn't that what The Fosters is all about?!) Yes, Wyatt can sometimes be #FakeDeep, but when he's not trying too hard, he can totally be #RealDeep, not to mention extremely caring and understanding. You two will go on many adventurous and romantic stargazing expeditions together, but just a tip: always double check that while mapping constellations, you're not simultaneously breaking and entering.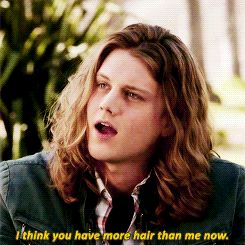 This post was created by a member of BuzzFeed Community, where anyone can post awesome lists and creations.
Learn more
or
post your buzz!