Choose an early '00s song:

"Oops!...I Did It Again" by Britney Spears

"Hollaback Girl" by Gwen Stefani

"Mr Brightside" by The Killers

"Don't Cha" by The Pussycat Dolls

Pick an early '00s celeb scandal:

Britney Spears' 55-hour marriage

The Lindsay Lohan + Hilary Duff + Aaron Carter love triangle

The Brad Pitt and Jennifer Aniston split

Jessica Simpson and Nick Lachey filing for divorce

Kim Kardashian's sex tape

Choose a early '00s movie

"How to Lose a Guy in 10 Days"

Britney Spears and Justin Timberlake

Jennifer Lopez and Ben Affleck

Aaron Carter and Hillary Duff

David Beckham and Victoria Beckham

Rachel McAdams and Ryan Gosling

Paris Hilton and Nick Carter

Choose a early '00s TV show
Which Early '00s Chick-Flick Are You?
You got:

"13 Going on 30"
Note: Before you read this, please set the tone by listening to "Head Over Heels" by The Go-Go's. Thank you. We often hear the adjective "immature" being thrown around in a derogatory fashion, and sure, that's appropriate when describing a high-school boy who thinks he's slick simply because he does doughnuts in the school parking lot while vaping, but is it possible that "immature" can also be used in a complimentary fashion? The answer is yes, and the proof is "13 Going on 30". It is likely you've gone through life being labeled as "immature" or "naive", but just remember: It's the 13 year old who lights up a dull party by starting a synchronized group dance to "Thriller", and it's the 13 year old who saves Poise Magazine with her pure and hopeful view of the world. So keep your playfulness intact, keep the invisible #ForeverYoung tattoo on your forehead, and of course, keep Razzles in-reach 24/7.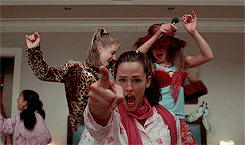 We all remember our inaugural viewing of "Blue Crush". Maybe it first enthralled you during your ripe and formative middle school years, and after watching Anne Marie, Eden, and Lena cause mischief in hotel rooms, you decided it was a blatant step up from "Lilo and Stitch". Maybe you somehow missed out on this 2002 cult fave, and instead discovered it as an adult while scrolling through Netflix on a gloomy Sunday. Perhaps your "Blue Crush" experience was somewhere in between. Whatever the case may be, we can all agree on one thing: We've all wanted to be Anne Marie Chadwick at one point in our lives. A rough and tumble, carefree, yet determined surfer girl? With 2 different colored eyes to top it all off?! What an icon. Good news for you--you exhibit the same free-spirited and steadfast vibe that Anne Marie has, but what people may not realize is that beneath your breezy exterior is a layer of uncertainty and insecurity. You've heard it before, but allow me to tell you again: Believe in yourself...and continue surfing the tasty waves of life.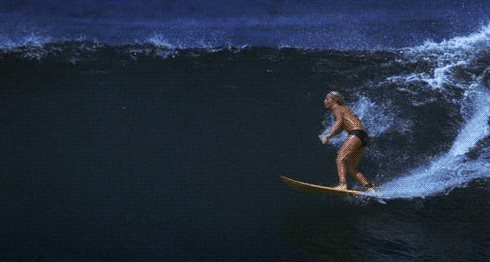 You got:

"Music and Lyrics"
"A happy has-been" is what Alex Fletcher calls himself within the first five minutes of this genius rom-com, but what we spend the rest of the movie realizing alongside him, is how far from the truth that statement really is. It's easy to trick yourself into thinking you're content living within the glowing bask of your past achievements, but eventually the lights dim and the curtains reveal your inescapable reality. You are as effervescent and bubbly as the "PoP! Goes My Heart" chorus, but your abundance of energy can sometimes overwhelm even yourself, and cause you to fall into ruts. Climb your way out of the darkness and find a way back into love.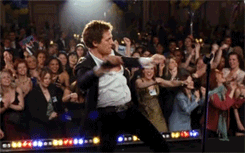 You got:

"Bend it Like Beckham"
Wow… I, myself, am starstruck by the fact that you have received this result. "Bend it Like Beckham" is a ground breaking film portraying friendship, internal struggle, and first love. It a classic coming-of-age tale; however, it is concurrently the opposite. You break boundaries as a human being, never agreeing to fit into societies tight standards. Similarly, this movie does the same. This film is unfailing out of the box in the best, non-quirky, yet original way. During your teen years, you encountered many a tussle with fitting in and doing what people expected of you. Those people ranged from parents, peers, and teachers… these people never changed you because staying true to yourself is what keeps you who you are. Take a moment to ponder that. It may seem like one of the most simple and straightforward statements, one that does not need to even need to be said. Sadly, it does. So many people change themselves to "fit in", not you. You're wise beyond your years, just like this film. "Bend it Like Beckham" is the perfect film to bring back into your life in the tough moments of feeling blue, for instance when eating ben and jerry's out of the carton and binge watching your favorite tv show for hours on end is long out of reach. Take out this gem of a film to reminisce with an "old" friend about the times that are a changin'.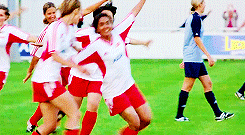 What is love? According Merriam-Webster's dictionary love is a "strong affection for another arising out of kinship or personal ties". It is also described as an "attraction based on sexual desire—affection and tenderness felt by lovers". To you, love is simple, or at least you believe it should be. In the past love has come easily for you, almost as if it has been handed to you on a silver plater; however, the tables have just begun to turn. You are starting to realize that love is not a breeze. In the wise words of Robyn, "love hurts when you do it right". Love is by no means a piece of cake. That is the hard reality that you have just realized. While it may feel earth-shatteringly distressing at first glance, yet don't take it too seriously. As each character displays, falling in love is the most effortless part of love. Although it may be difficult to do, try not to think about the outcome and live in the present and that might be just the thing to get out of your slump. If that does't work, you can always try cutting a rug to "Jump"… it does wonders.
"'She shoots, she scores! Goal!'" While that is merely the first line in the life-altering, emotional rollercoaster that is the moving picture show "She's The Man", it pretty much sums up your life. You conquer everything you set your mind to. You will go to great lengths to achieve what is rightfully yours, and you're not afraid to make a "fool" of yourself along the way. Quick-witted and hilarious, people flock to you because, let's face it, you gotta life time o' knowledge. "She's The Man" is a timeless movie telling a story older than time: a man trying to convince a woman that he is superior. Viola refuses to fall into that trap, just like you do. You believe that everyone deserves the same chance in life. That is why you're full of integrity and authenticity. People may be taken aback by your "out-there" exterior and vocabulary, some people just don't understand a true brethren. No fear, however, after everyone gets to know you.. everyone is entranced by your undying support and loyalty.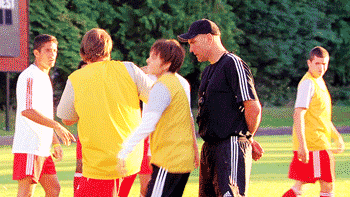 This post was created by a member of BuzzFeed Community, where anyone can post awesome lists and creations.
Learn more
or
post your buzz!