Poor Stanley - he just couldn't handle it.

"...I, Georgie, am Mr. Bob Gray, also known as Pennywise the Dancing Clown. Pennywise, meet George Denbrough. George, meet Pennywise. And now we know each other. I'm not a stranger to you, and you're not a stranger to me. Kee-rect?"

Mike first encounters "It" in 1958 at the ruins of the Old Ironworks, in the form of a giant, predatory bird.

Hence the: "Hi-ho Silver, awaaaay!"

Poor Eddie Corcoran first sees "IT" in the form of his dead little brother, crawling out of the river. Then suddenly he's being pursued by the Creature from the Black Lagoon, a monster he's always been terrified of.

I'm not kidding. Maturin is an ancient, cosmic turtle that "vomited out the universe," (I'm really not kidding) and is a force for creation while It is a force of consumption. During the novel's very cerebral ending, he aids the kids in "The Ritual of Chüd"and motivates Bill Denbrough to fight.

During Richie's 1985 wandering of Derry, while attempting to refresh his memory on all that happened during 1958, the statue of Paul Bunyon in the center of Derry comes alive to taunt and terrorize him.

The incident of the Bradley Gang is one of Derry's many, many, MANY past scenarios of bloodshed and violence, an incident that ranks among countless others as an unfortunate byproduct of It's malevolent influence.

Ugh, this guy is the absolute worst.

Juniper Hill Mental Asylum

After Henry was convicted of the 1958 Derry child killings, he was locked up in Juniper Hill Mental Asylum, where he would stay until It wakes up 27 years later and busts him out of the joint.

During the first chapter which opens the 1985 storyline, a young gay man is accosted by a group of vicious homophobes and thrown over a bridge - it wasn't the fall that was fatal, however, as numerous witnesses spotted a clown holding thousands of balloons lurking under the bridge, a clown that takes an enormous bite out of Adrian before disappearing into the sewers.

Yes, indeed - the shining chef makes a brief appearance in a flashback narrative, (a character cameo that's not uncommon in Stephen King's literary universe), when Mike's father is telling him about the Black Spot fire in the late fall of 1930. The Black Spot was a bar populated mostly by African-Americans, and was consequently targeted by a group of bigoted assholes who burned it down, killing many innocent people trapped inside. (This is obviously yet another incident of violence caused by It perpetually infecting the town it lives beneath).

Poor, sweet Kay. We love you, sister.

The sight of his unfortunate and tragic encounter with Pennywise.

That's right, everyone's favorite multidimensional, child-consuming, trillion year-old cosmic murder deadlight-monster is a damn lady! (Serving you evil people-eating demigoddess realness). And if it hadn't been for the Loser's Club, she would've given birth to hundreds of "Baby Its" that most likely would've just swallowed the planet whole. (I mean, one is bad enough, but can you imagine MULTIPLE ITS in the world?)
How Well Do You Know Stephen King's It? (The Novel)
You need to read this book - if not for the first time, then definitely again. I'll lend you my copy.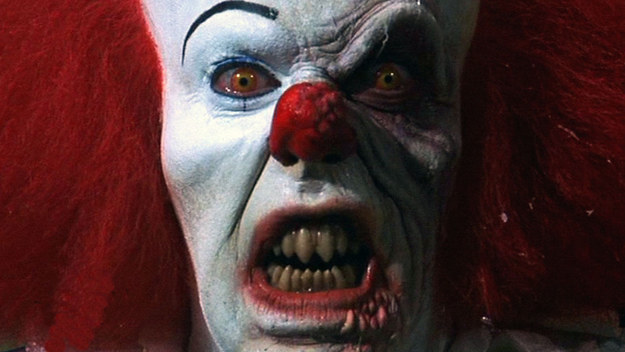 I'm Worried About You, Bevvie.
Not the worst, but re-reading wouldn't hurt, either.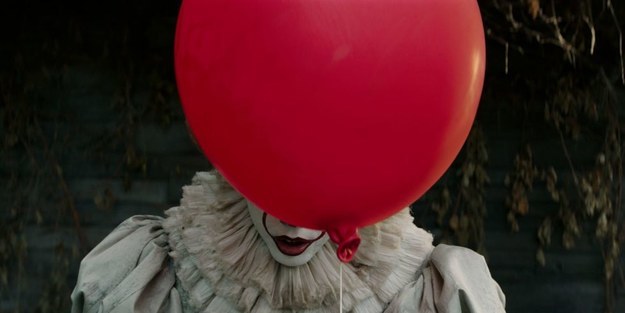 You thrust your fists against the posts, and still insist you see the ghosts! Congratulations, kid - you beat the devil.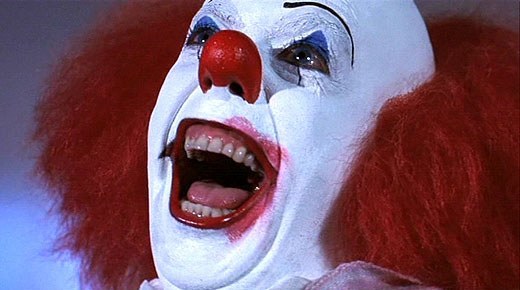 This post was created by a member of BuzzFeed Community, where anyone can post awesome lists and creations.
Learn more
or
post your buzz!