Backstory
Some of you reading this may neither be Hamiltonians, nor living in Ontario. Even if you are, you may want a little history. So, Baltimore House was opened in December of 2011. The idea of two students of McMaster University, Grant Winestock and Jimmy Skembaris, it first opened as a cafe and lounge, but the founders had big ideas for the space. The charmingly Gothic decor and friendly atmosphere struck a chord with people, and it quickly grew in popularity. Since then, it has been home to some of Super Crawl's coolest happenings, JUNOfest shows, and nightly events that drew large groups of loyal patrons and infrequent guests looking for a fun night.
Now
On March 3rd, the official Facebook page for Baltimore House shared an event set for the second-to-last Friday of this month. The surprising thing was that it was billed as the venue's final show. A message was attached to the post, signed by the representational entity of the management, Edgar Baltimore.
Baltimore House is going strong until its final night, with its usual events and a few special ones (see below), giving everyone the chance to drop in for their last time.
Rumours aside, many people were caught off guard by this news. (Most of the Facebook posts and comments that I have seen regarding the closure have been monosyllabic objections written in all-caps, like "NOOOOOOOOO!!") There are plenty of questions on our minds.
Here are 15 questions answered by Grant Winestock!
Here are Grant Winestock's thoughts on the past years of Baltimore House and its upcoming final days.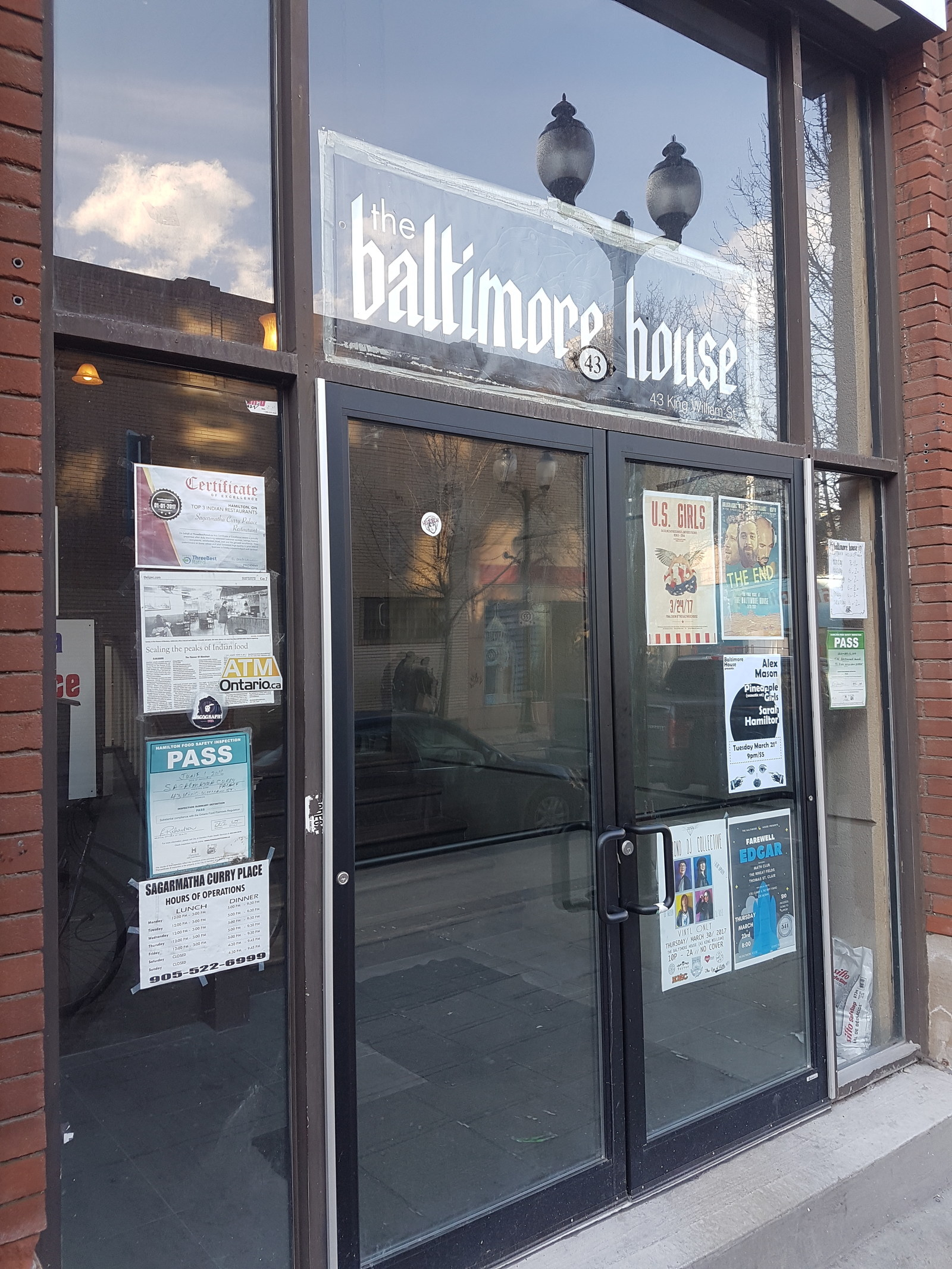 Will Erskine: Baltimore House was an ambitious project. You created a space that took the form of a café, a lounge, a bar, an art gallery, a comedy club, a nightclub, a concert venue, video game arcade, a theatre and more. Did you and co-founder Jimmy Skembaris accomplish what you set out to do, even if Baltimore House did not become everything originally listed on the business cards?
Grant Winestock: Yes it turned out to be very different. Initially we really didn't know what we were doing and felt a tremendous pressure to do things a certain way that ultimately didn't reflect us or our personalities at all. I'm very glad that we didn't end up reflecting those early business cards... what a snooze.
You were originally intent on opening a theatre for screening old films. That idea did not pan out but did transform. What was it like when you realized that Baltimore House was a feasible idea, that you and Jimmy could bring it to life?
G.W.: That screening room idea was a very short lived one. Baltimore House in the form it came to take happened because we'd found somewhere with a great rent in a location we were willing to take a gamble on. Was it a feasible idea to do: yes. Was it a wise or well thought out idea to do: less so. Back then all we thought about was if it was feasible. If it was feasible, we were in in. That's not the best way of going about things, but in the end... it worked, so I can't hold anything against us too much.
Were there any places that served as inspiration for Baltimore House, either from real life for fiction?
G.W.: I'm sure there were many places from movies and real life that I'd stored away in my mind that played a part initially, but mainly just in terms of the decor. The neon blue cross was inspired from Baz Luhrmann's film Romeo And Juliet.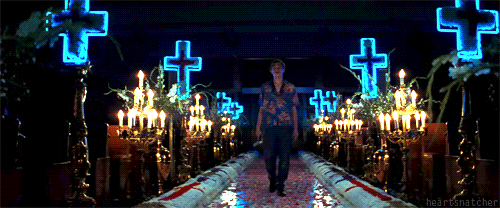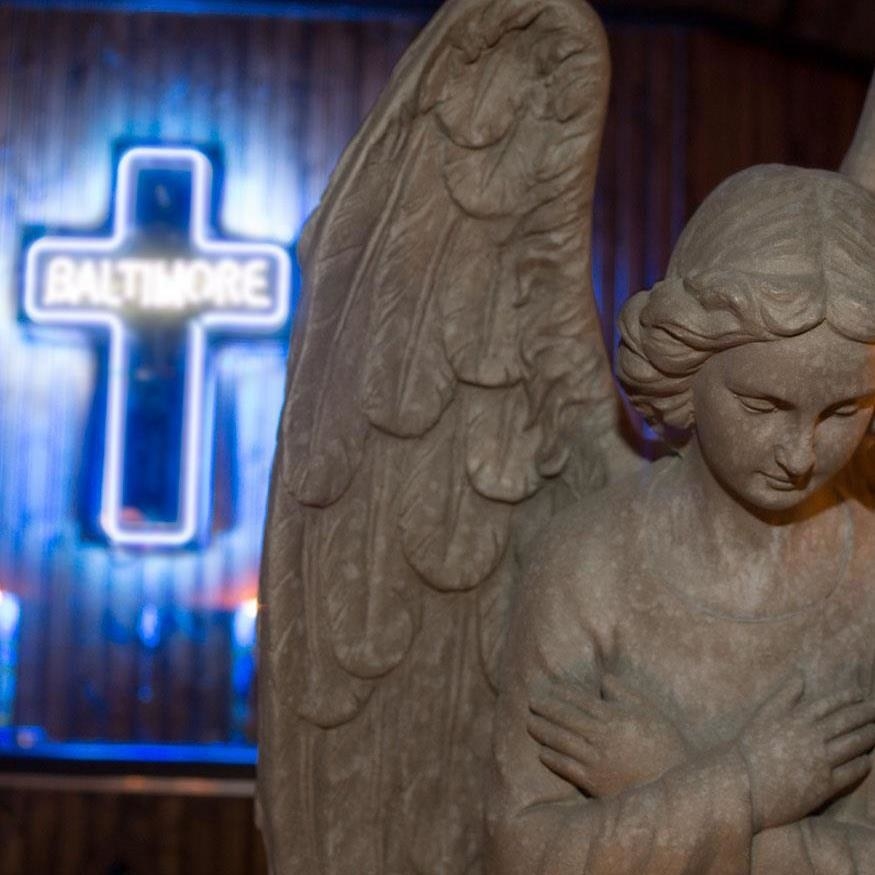 What struck me above all else, the first time I entered Baltimore House, was the genuinely welcoming atmosphere. What is it, in your opinion, that makes Baltimore House special?
G.W.: I would echo what you said. I'm glad to hear so many people felt this way.
What are some of your favourite memories of Baltimore House?
G.W.: Being able to have some truly great bands in. The final New Hands show with TOPS, Rich Aucoin at the Junos after party, all the insane Supercrawl bills... there were many awesome memories made there that will always stick with me.
What was one of the strangest moments at Baltimore House?
G.W.: [One performer] came in from New York and played through a severe morphine withdrawal. We had him sleeping under the DJ booth the whole evening, periodically bringing him water and bread, until his set time. We sort of had to keep him propped up during the performance so he didn't fall over.
Who are the people that you would like to thank, who might not realize that they played a part in all of this?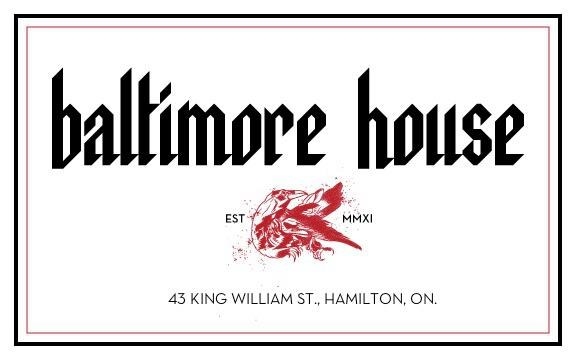 G.W.: Parker Martin and Justin Nusca for making the logo years ago. It became iconic, and is such an integral part of Baltimore House, but its one of those things you never really think about.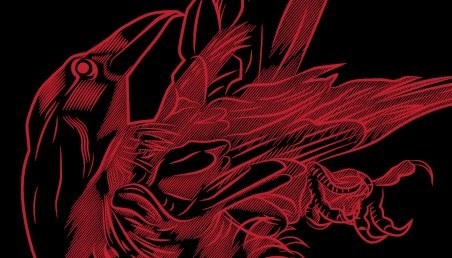 This is not like when Disney would claim that they were locking a VHS away in the "Disney Vault," is it? Baltimore House will not be suddenly reopening in July, correct?
G.W.: Very correct.
What is it you want to "say" with this final month?
G.W.: We don't want to "say" anything except thank you and goodbye. It's been a blast and we hope our final month reflects the same fun and excitement of the last five years.
In your words, what should people be excited about in the next two weeks?
G.W.: U.S. Girls this Friday March 24th is a huge one to get excited about. It will be our last big Friday show, and I myself am just so happy to be able to have them in before it's all over. It's an act I've always dreamed of having at BH.
Do you have any idea what is to become of this property?
G.W.: No... something that I won't be able to afford to go to I'm sure.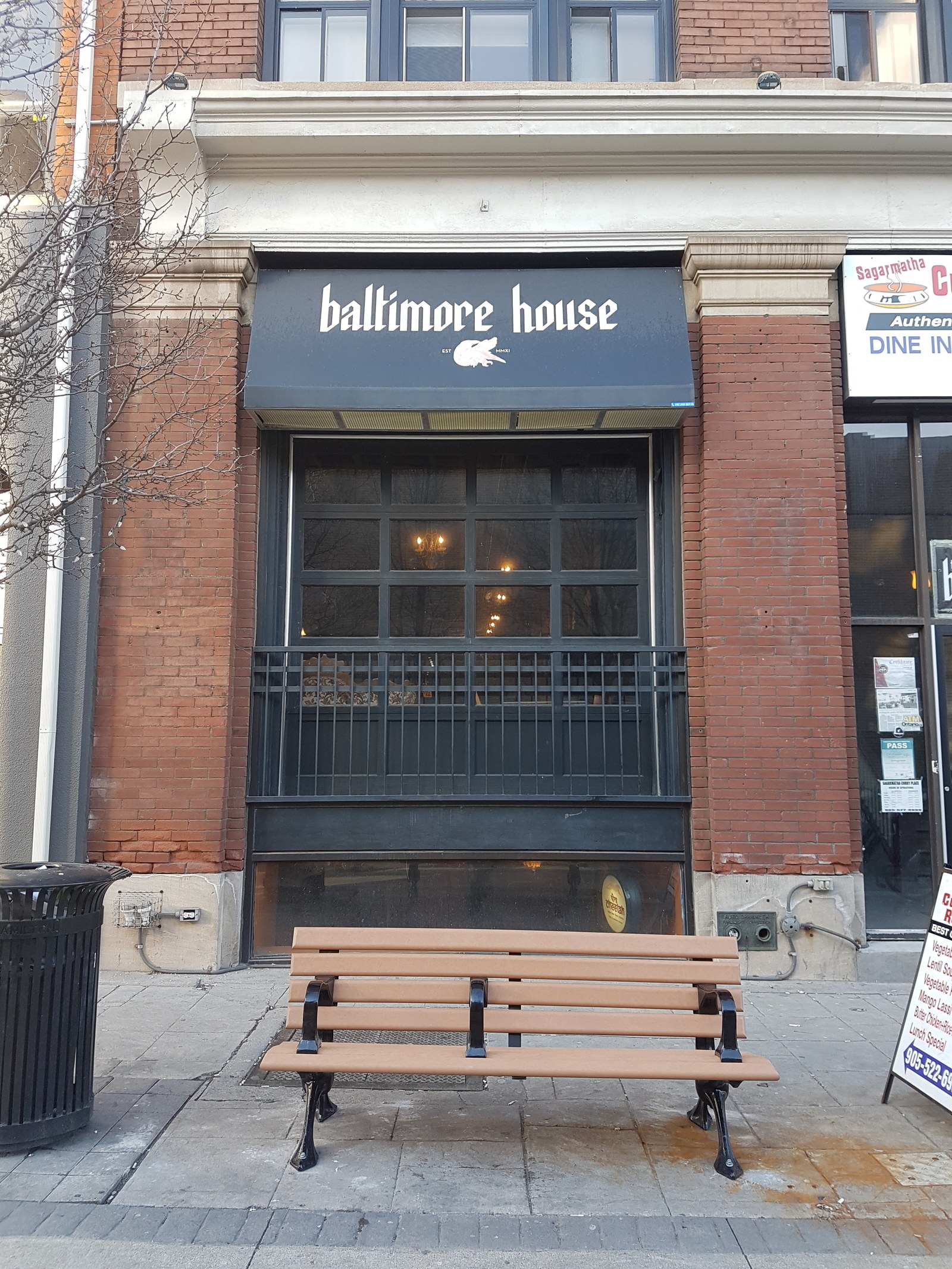 How are you preparing for April 1st, 2017?
G.W.: I'll probably sleep for a couple days and then begin in my new line of work almost immediately. There's not too much time to take it easy unfortunately, I have to sort of just move on and adapt to a new life quite quickly.
What did you discover about yourself through creating and running Baltimore House?
G.W.: Over the course of Baltimore House I've learned a lot about myself but more so I think I've changed a great deal. It took Baltimore House in all kinds of different ways, both directly and indirectly to affect those changes, but now, at the end of it, I'm much happier with the man I am today than I was six years ago.
Are you comfortable sharing any information on why it is that Baltimore House must close?
G.W.: For me, personally, it was the right time for me to walk away. For contractual reasons, at this point, I can't really get too much into anything else unfortunately. For me though, as an individual I feel like I had given what I had to offer and wanted to leave while on top.
Do you have a message for the people of Hamilton, in general, and for those who love Baltimore House?
G.W.: Thank you and goodbye.
— End of Interview —
But please continue reading.
Thank you and goodbye
Baltimore House has been (and continues to be, until April 1st) a wonderful part of Hamilton's cultural landscape. It is now the time say our goodbyes. (And a hello, if you have never yet set foot inside!) But there are still nights to be made and shows to be taken in! Their final celebration begins on Friday, March 31st. Check out their twitter for a look at what is happening in the oncoming days, and their major events listings on Facebook. And while you're surfing the web, read ihearthamilton's reflection on Baltimore House's time in Hamilton.
As for Grant, when asked what he would say to the spirit of Baltimore House, were he to be approached by it on the final night, he told me that would remain a secret to be shared only with the spirit. What will not stay secret are the feelings of gratitude that throngs of people from across Hamilton and the GTHA have for everyone involved with turning Baltimore House into what it is.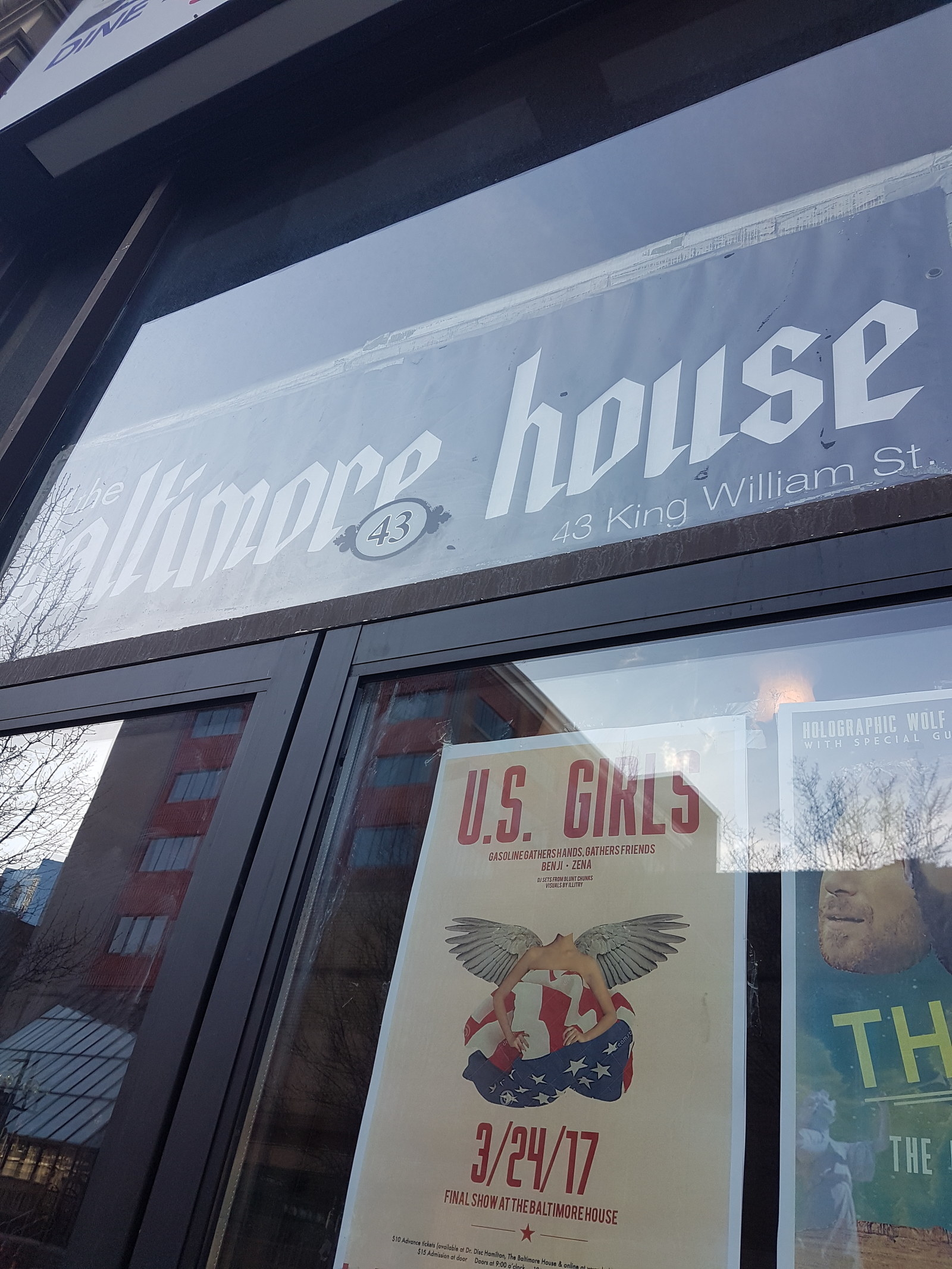 This post was created by a member of BuzzFeed Community, where anyone can post awesome lists and creations.
Learn more
or
post your buzz!