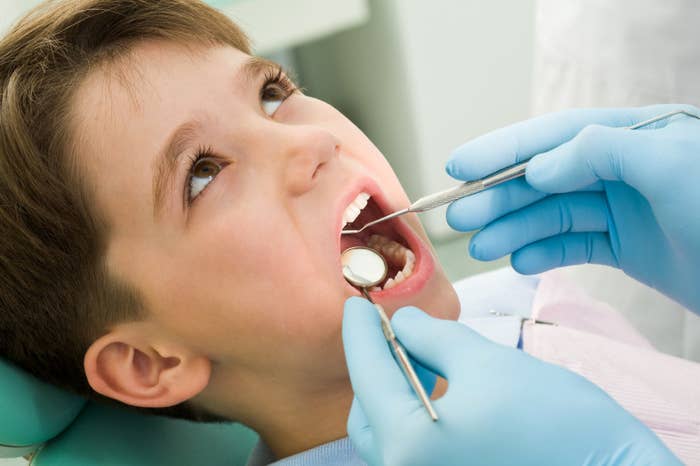 The first thing to do is not to pass these fears to your child. Now, you might be afraid of the dentist, and you have anxiety, however the worst thing to do is to tell your kids all about this before you visit the dentist. Most of us don't like to do, but the best thing to do is to not show that you're scared, such as showing fear or other body language that dictates anxiety. You might say a few negative things about going, and the child might think that it's the right thing to do. What you should do is not instill them into the child, but instead try to make it as easy for them as possible. You can freak out when you're alone in the chair yourself.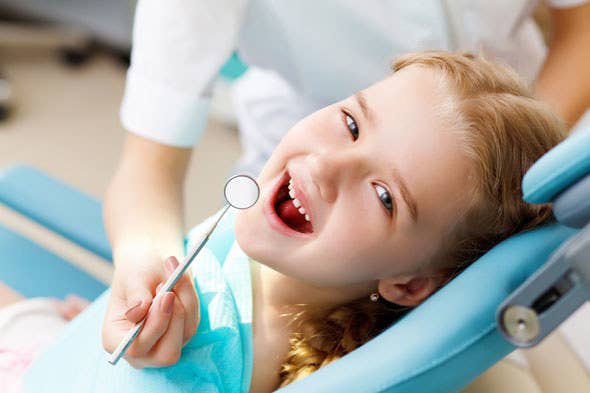 Starting at an early age will help a child get used to this. Routine checkups are good not only to prevent cavities, but also to help you trust the dentist. Having your child seeing the dentist as a good place will help a person feel comfortable and help to put anxiety at bay when they do go in.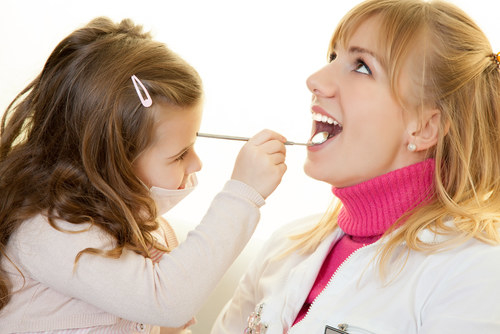 There is another way to help a child get used to going to the dentist, and that is to use "dental play." This is very similar to when kids play house and the like, but instead it's playing going to the dentist, doing various actions such as checking the teeth and the like. There are also great children's books that explain in a positive manner what will happen to them. you should show these to the kid to help them have a better idea of what they're going to get into, and it will help normalize the idea of going to the dentist in them as well.
You should also tell them beforehand when they're going to the dentist. While it might seem better not to tell them, instead it actually can make the situation a whole lot worse for them. Not telling someone about something until the last moment instills a feeling of anxiety in a short time, and it can even cause a mild panic attack. Plus, the child might not trust you if that is the case, and that isn't fun at all. If you want to help create a better, and more trustworthy relationship with the child, especially about going to the dentist, tell them about a week in advance so that they can prepare for this, and even process their emotions. This will allow them to think of questions they might have, and if there is a problem, they won't be afraid to say it.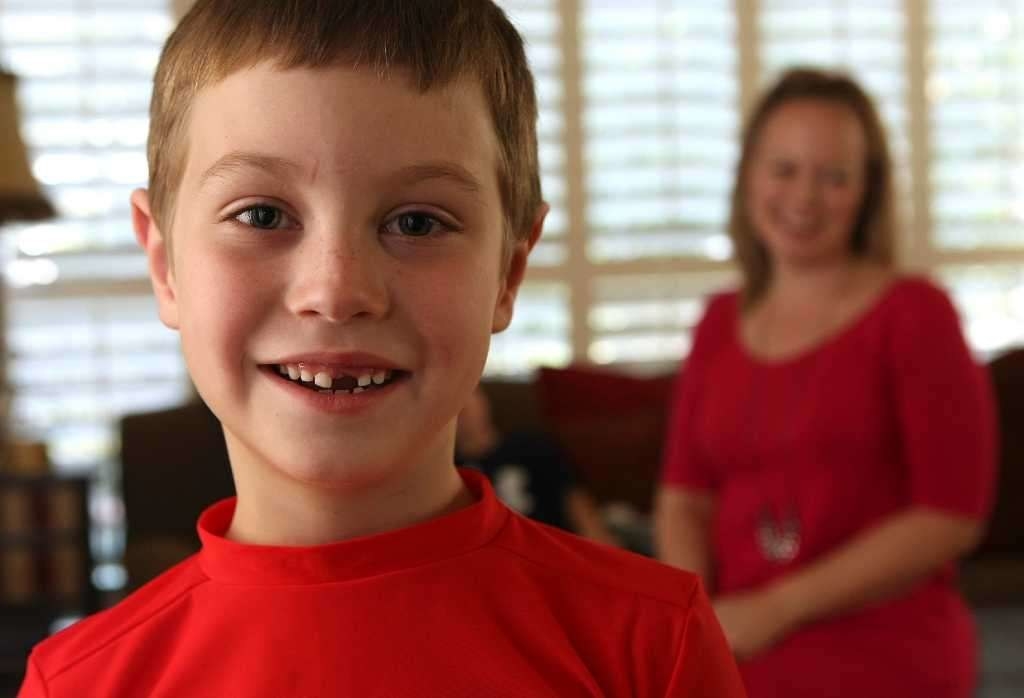 Finally, if they have questions, don't be afraid to answer them. Telling them how it's going to go in an honest manner will help with fears. Course, if they're going to get a cavity filled, they might not like the feeling of it, but you should tell them what's going to happen, but also reassure them that they will be fine. If they're going to get shots, which might happen, you should tell them that you might feel a pinprick, but it's nothing terrible.
In essence, when it comes to the dentist, it's obvious that many are scared. Even going to a Kennewick dentist that is perfect for the child can be a nerve-wracking experience. However, instead of fearing the dentist, learn to show that it's a normal thing to go to, and instead help encourage yoru child not to fear, but instead learn to understand why you go to the dentist, and the theory behind why it is done as well.