Millennium Park
Millennium Park is classic Downtown Chicago -- with good reason. It's home to a ton of cool art projects, including Cloud Gate (more affectionately and popularly known as the Bean), Crown Fountain, and other projects that rotate through for a temporary stay. And the Millennium Park concert stage was constructed with the technology engineers use to build airplanes, which is rad.
It's across the street from the Art Institute and very close to Maggie Daley Park, another cool place to play in Chicago.
BONUS: In the winter, Millennium Park and Maggie Daley both open community ice skating rinks!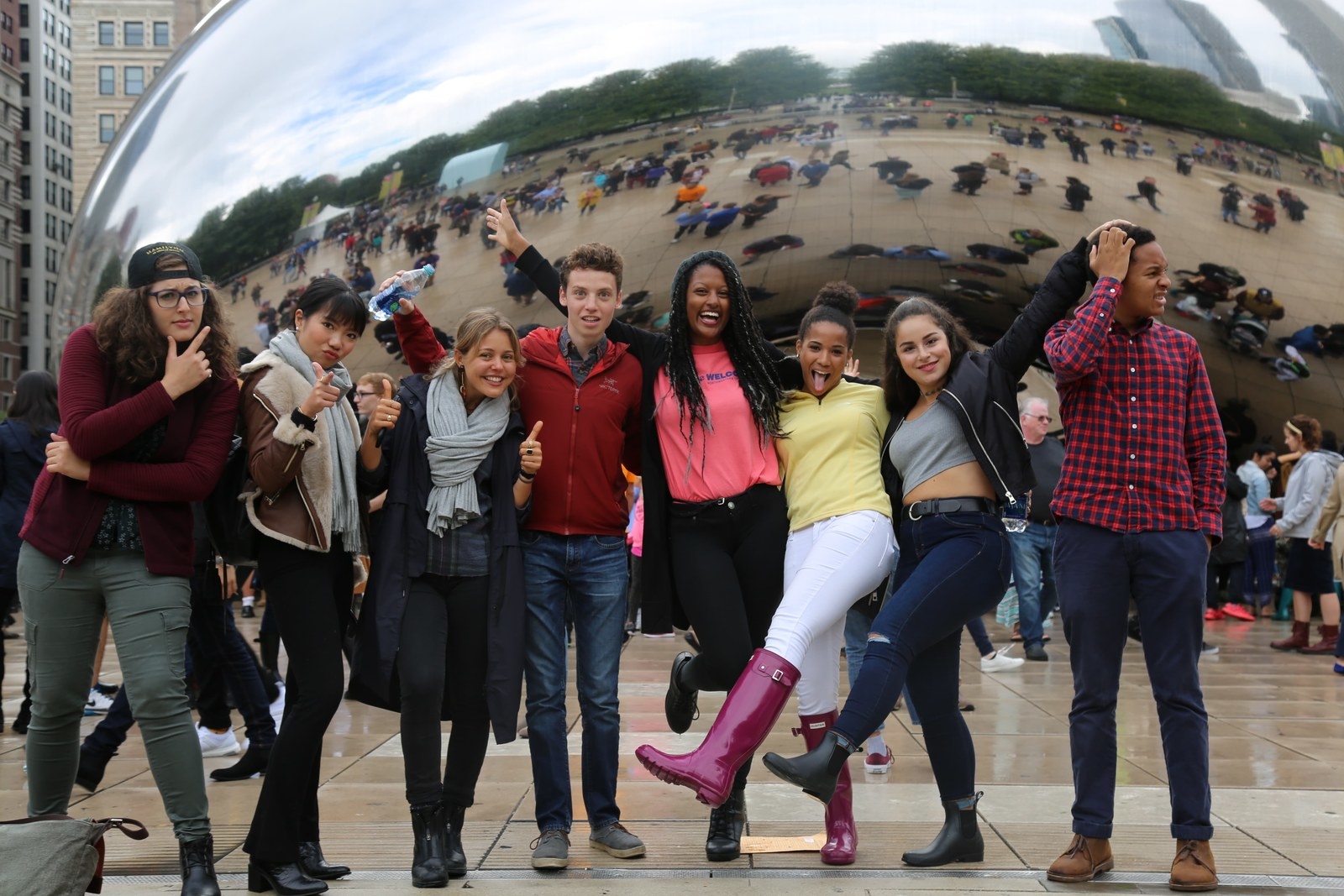 Art Institute of Chicago
The Art Institute is an incredible collection of some of the best art from around the world, and you can get in totally free with your Wildcard. We recommend recreating the scene from Ferris Bueller's Day Off when you go.
You also get free admission to the Museum of Modern Art, a little ways north of the Art Institute and just a block off the free Intercampus Shuttle stop, so you could make a completely free day out of visiting both museums. (Do you want me to say free one more time?)
PRO-TIP from Steph: Art Institute admission is free for everyone on Thursdays from 5-8, so non-Northwestern people can join in the fun too.
Wrigley
Wrigley Field, home to the World Series-winning Chicago Cubs, was just updated to improve seating and add a nice little plaza for people to hang out in. The surrounding area has so much pride for the home team, there's no better place to Fly the W.
Lincoln Park Zoo
This free zoo always feels so alive, with people from all over the city coming to enjoy. Lincoln Park is easy to get to on the L (our subway train system) and fun to explore. Plus, ZooLights from late November through December is one of many programs the Zoo puts on, and it's a great photo op.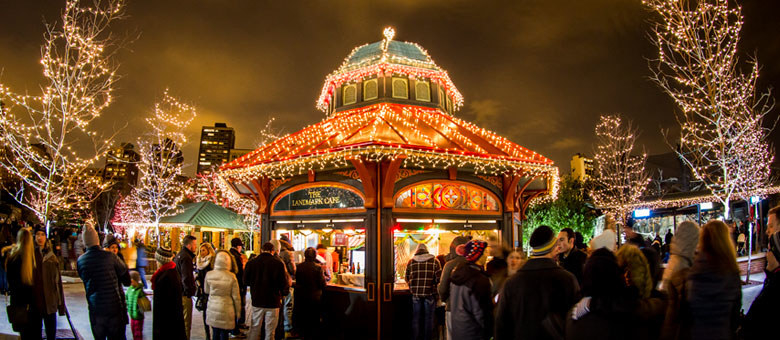 The Second City
The Second City is the famous comedy club where comedians like Tina Fey, Amy Poehler and Northwestern alum Stephen Colbert got their start. And you're gonna be right by it!!
Lookingglass Theatre
Chicago's theater scene is unreal. In addition to Broadway in Chicago theaters like the PrivateBank Theatre (where all our first years will get to see Hamilton), there are an incredible number of theaters tucked away everywhere. PA Cairo recommended this one, founded by Northwestern alums (including David Schwimmer).
Willis Tower
Formerly (and perpetually) known as the Sears Tower, Willis Tower is the tallest building in Chicago and the second tallest in North America.
PRO-TIP: Take a picture on the Skydeck, the glass balcony on the 103rd floor!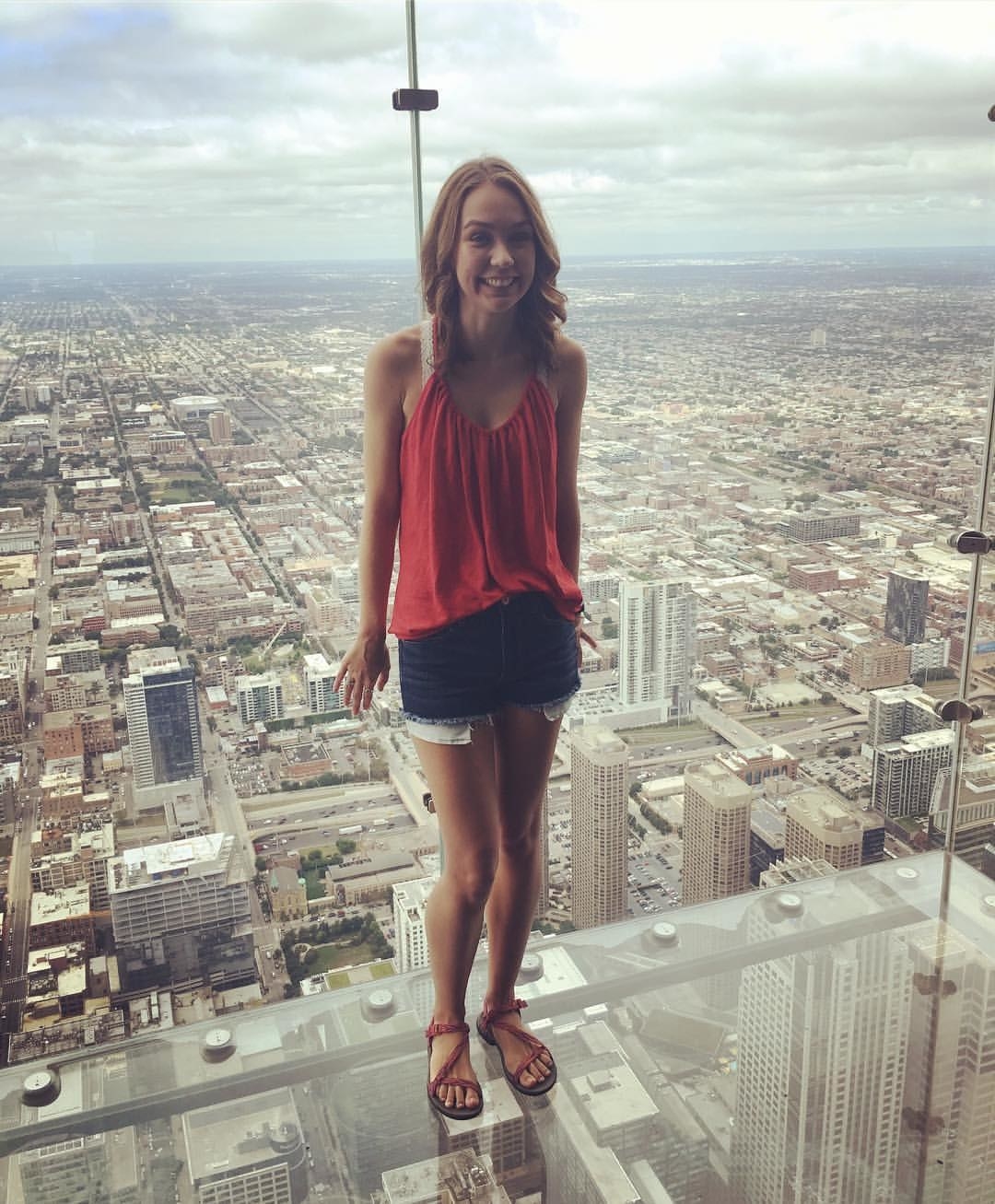 Do-Rite Donuts
Chicago is so proud of its donut scene, as it should be. You can find donuts that would explode your Insta all over the city, but this favorite keeps it simple and is just blocks from the Chicago Intercampus stop. Do-Rite was featured on Thrillist's list of the country's best donut shops in 2016, as well as many other "best of's."
PRO-TIP: In addition to killer gluten-free donuts, Do-Rite has the best apple fritters in the world, made from apples brought in fresh from Michigan. If you go early, you can get them warm.
Pickwick coffee
There are so many coffee shop gems you can find when you take a little time to explore. This is one of our favoritees, recommended by Mauricio for its killer coffee and killer Insta value.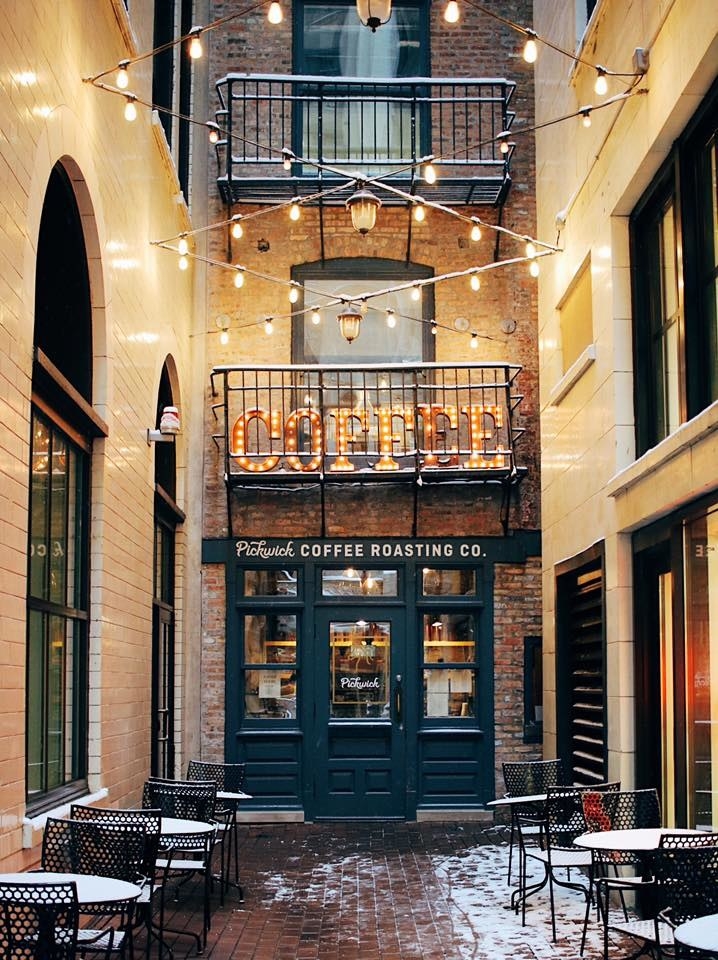 Pilsen
We really can't oversell how full of culture this neighborhood is. Pilsen is known as the main entry point for immigrants in Chicago, so it has a crazy wonderful blend of Eastern European and Latinx history that's created an arts haven. Seriously, go explore the whole thing.
Pilsen is known for the vibrant murals covering it, and that love of art spreads into all the galleries and studios throughout it. Plus, the National Museum of Mexican Art is world famous.
And you cannot find better Mexican cuisine anywhere in the city.
Garfield Park Conservatory
Chicago is home to one of the largest conservatories in the country. It's about two acres inside, plus an additional 12 acres outside during the summer! Plus it's got little fishies.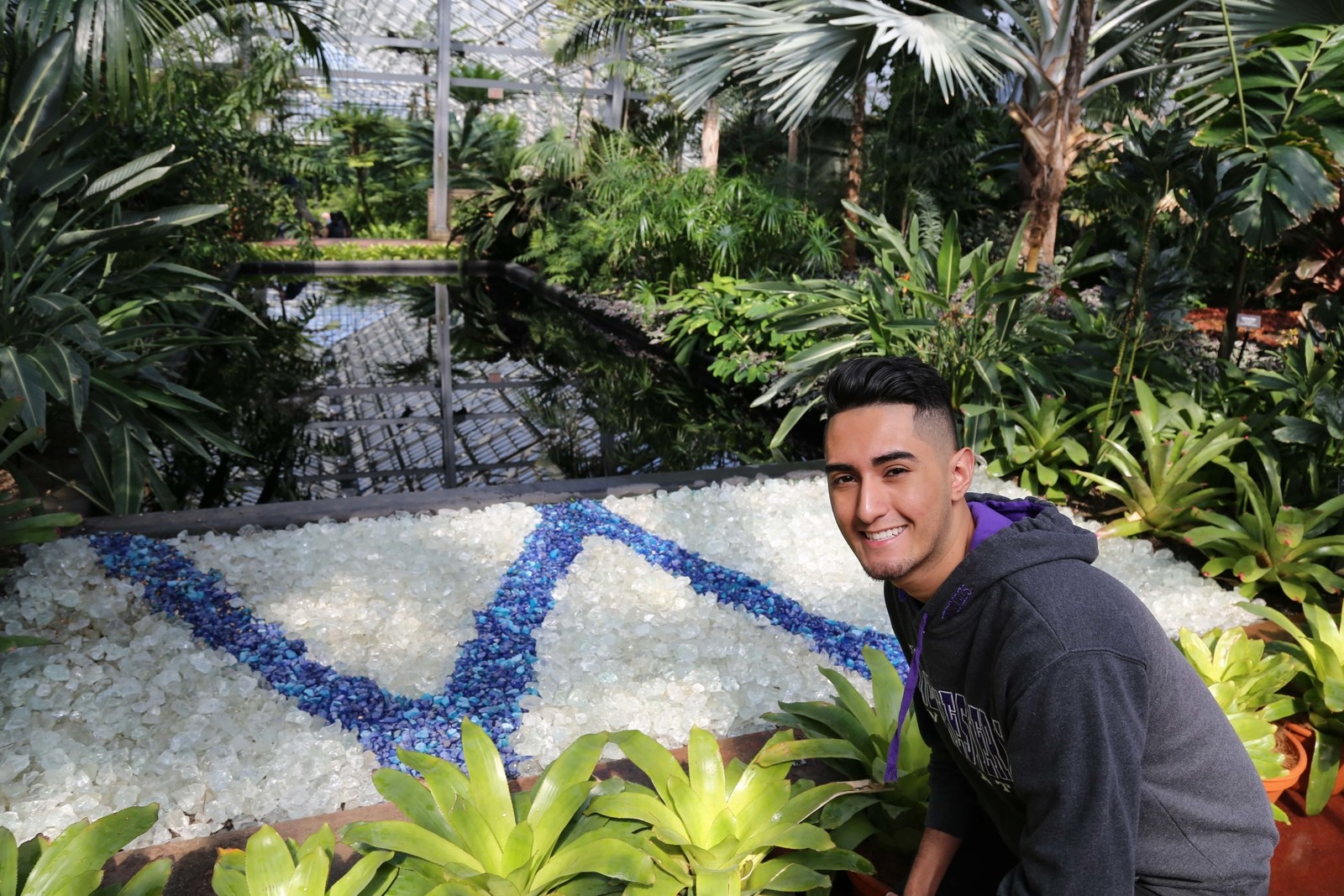 Portillo's
Chicago hot dogs are their own special category of food, with every topping piled on... except ketchup. The best place to chow down on a Chicago dog is Portillo's, and make sure to follow it up with a slice of their famous chocolate cake.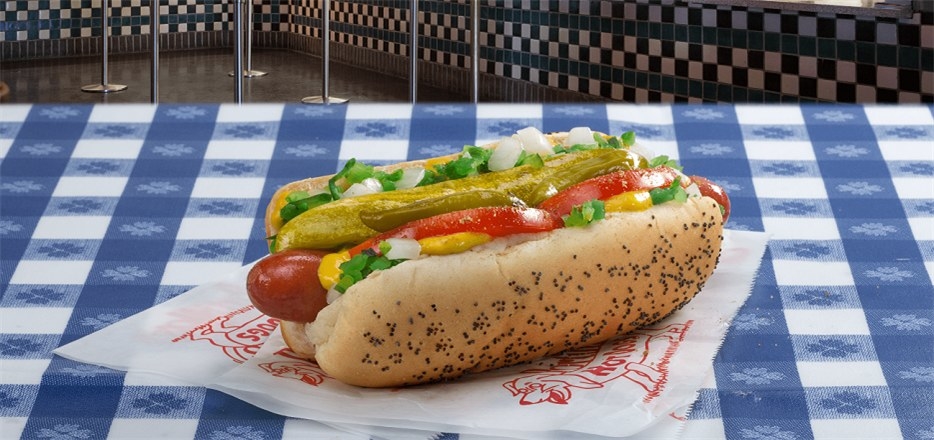 Soldier Field
Soldier Field is amazing and deserves a visit (maybe go see Da Bears?), but we put this on the list because of the whole surrounding area. The Field Museum, Shedd Aquarium, and Adler Planetarium are all must-see's.
PRO-TIP: No lie, admission prices can really add up, but all of them have free days that pop up so make sure to do a little advanced planning.
Museum of Science and Industry
It's a bit of a trek to get to this museum on public transit, but it's worth a visit. You can explore a mine shaft, tour a U-505 German submarine, 3D print your own design, and so much more.
Tickets are $16 if you buy them in advance, or you can research those free days before you go.
BONUS: The museum is right by the Midway Plaisance, one of the locations used for the 1893 World's Fair and a lovely place for a stroll.
This post was created by a member of BuzzFeed Community, where anyone can post awesome lists and creations.
Learn more
or
post your buzz!
Looks like there are no comments yet.
Be the first to comment!