There's only one rule here. No Googling the answers!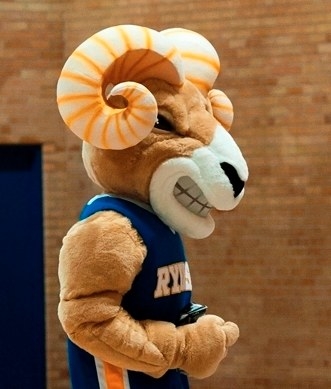 Good luck Rams!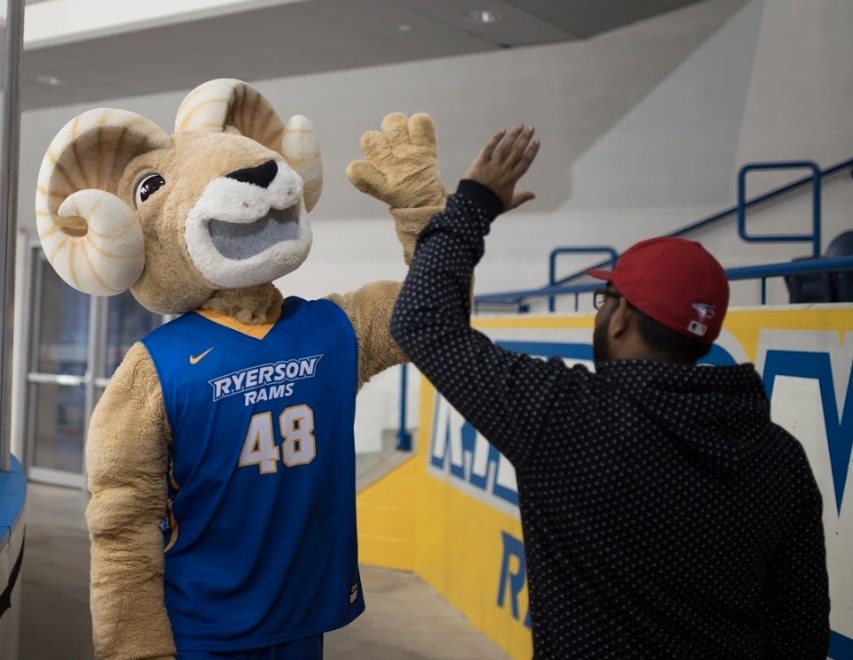 What does the lamp symbolize in the Ryerson Coat of Arms?

reg.gg.ca

The lamp is also supposed to represent a light in the darkness... That's pretty deep Ryerson. Curious about what the other symbols mean? Check them out by clicking here.

How old are the boulders in Lake Devo?

These rocks were also not always strategically placed at Lake Devo. They were actually imported from the Canadian Shield and I don't think they're planning to move them anytime soon.

What actually goes on in the Monetary Times Building?

Civil Engineering Program Building

Ryerson Financial Services Building

Economics and Finance Program Building

Did you know this building is actually a protected heritage site? It was built in 1931 for the Monetary Times Printing Company and it published tons of industrial magazines in its time.

What are the SLC beanbag chairs made of?

Not only are the beanbag chairs made from boat sails but if you look at the tag on each chair, you can find the name of the boat and the type of boat it came from!

Where can you find a farm on campus?

George Vari Engineering and Computing Centre

Ted Rogers School of Management

Urban Sustainability Program Building

The Ryerson Urban Farm is a campus gem and you can find it on the roof of the Engineering Building! They sell their veggies at the campus Farmers' Market every Wednesday in the summer. You can take a tour/volunteer at the garden too!

What are Ryerson's officially mandated school colours?

It's all about the hex codes!

How long does it take to get across campus walking? (Use the points that are furthest from each other)

ryerson.ca

Yup! No 30 minute walks from one side of campus to the other. Ryerson is the perfect size.

What does the Ryerson Motto "Mente et Artificio" mean in Latin?

Through Learning and Knowledge

Did you even know Ryerson had a latin motto? Well now you do.

What does RAMSS stand for?

Ryerson's Administrative Management Self Service

Ryerson Administration Master Student Service

Ryerson Academic Management Student Services

Ryerson Academic Majors Schedule Service

No, they didn't just add an extra "S" to Rams.

What can you find in the Rye' O 'Mat?

On Campus Laundry Facilties

Theatre School Storage Space

Engineering Student Space

Also known as the "Engineering Student Design Zone, the Rye'O'Mat was known as the "Dungeon" for a long time you can find it in Kerr Hall! The students here work on incredible projects so don't be afraid to check it out. And yes, this is a car in Kerr Hal

Which bas-relief (carving) will you NOT find on campus?

Via photos.smugmug.com

Via pinterest.com

There are so many of these gorgeous bas-relief carvings on campus (mostly in the Kerr Hall Quad). Thank you Elizabeth Wyn Wood for beautifying our campus!

Via decoarchitecture.tumblr.com

Which program does Ryerson NOT offer?

Occupational Health and Safety

Language and Intercultural Relations

Although it's not its own program yet, if you want to study anthropology you should look into the Arts and Contemporary Studies major!

Via americananthro.org

What part of the Ryerson Campus was painted using car paint?

The blue triangle ceiling inside and outside the building or the "textured aluminum soffit" was finished with an iridescent blue automotive treatment.

When did Ryerson stop having a Football team?

Ryerson never had a Football team

The Football team still plays today

The team had to be disbanded due to a lack of resources and facilities. Maybe one day we'll see the Rams play football once again!

Before Ryerson University was given its name, a different school stood in its place. What was its name?

virtualreferencelibrary.ca

Toronto Innovation School

Toronto Interesting School

Ryerson's roots going all the way back to the "Normal School" which was a teachers' college back in 1847.

On which side of the Kerr Hall Quad can you find this beaver?

This coat of arms sculpture was placed in the facade of the Normal School and this was used as the insignia of the Department of Education. You can find it on the left side of the North exit of the Kerr Quad!

What could you once find in the O'Keefe Residence kitchen?

This is an actual O'Keefe house cheer. "Got your barley, Got your hops, Got your yeasting salts, O'Keefe House will eat your face, IT IS NOT YOUR FAULT."

When was Ryerson granted official University status?

The Ryerson Institute of Technology was founded in 1948 and Ryerson was able to give out degrees in 1971. However, the bill that made Ryerson an official University was only passed in 1993!

Before cute plush Eggy mascots existed, Ryerson kept real rams on campus to appear at games and events. There were a total of 5 "Eggys" between 1961 and 1991. In which building on campus were their preserved heads kept?

news.library.ryerson.ca

Ryerson's Former Theatre School

After concerns that the cigarette smoke was decaying the Rams and after many of the heads kept getting stolen, Ryerson Archives took them into their hands.

Via news.library.ryerson.ca
This post was created by a member of BuzzFeed Community, where anyone can post awesome lists and creations.
Learn more
or
post your buzz!