A very special thing happened at the Rutgers v. Northwestern game last week.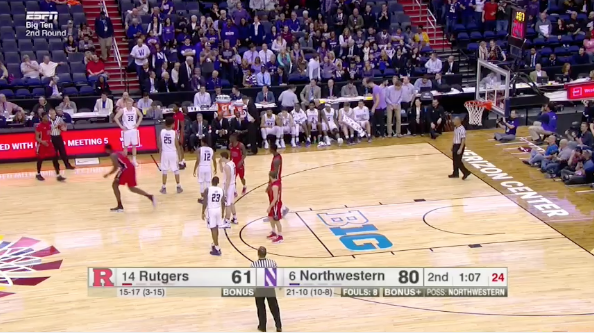 Julia Louis-Dreyfus was seen cheering in the stands for her son Charlie Hall.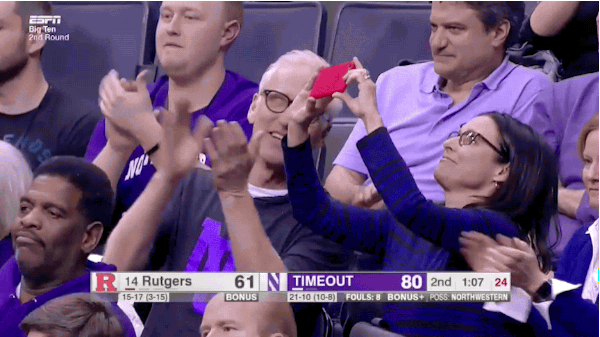 He's a freshman walk-on for Northwestern's basketball team and is currently playing in the Big Ten tournament.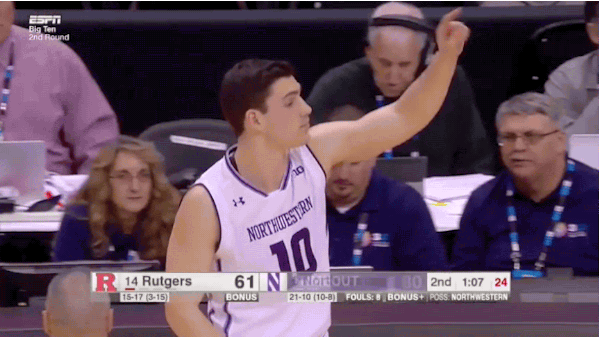 And once the camera found her, it didn't leave. In fact, they summoned a split-screen that didn't leave JLD's side for 20 whole seconds.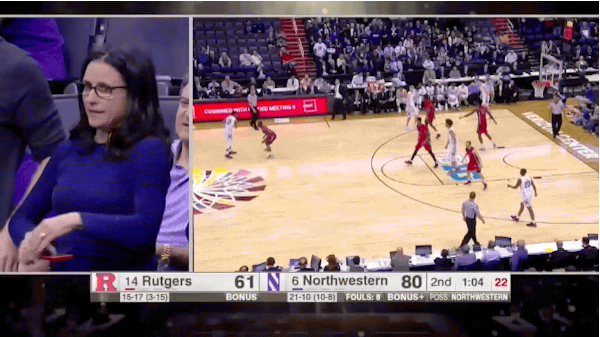 Twenty quite GLORIOUS seconds, which I've isolated for your viewing enjoyment.
In which we meet a bunch of new Julias.
There's Julia "Cool Mom Just Sneaking A Photo" Louis-Dreyfus.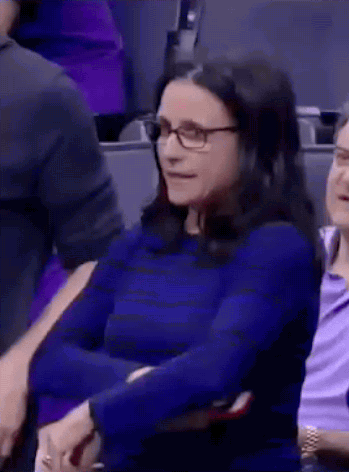 Julia "Frantic Ball Movement" Louis-Dreyfus.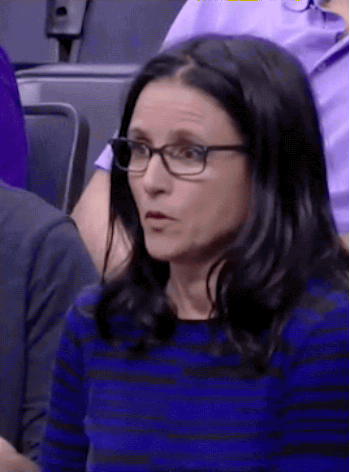 Julia "Nervous Excitement" Louis-Dreyfus.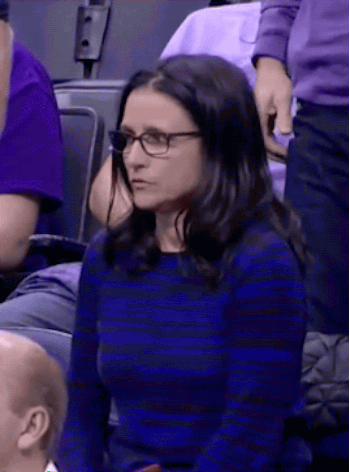 Julia "Let's Go!" Louis-Dreyfus.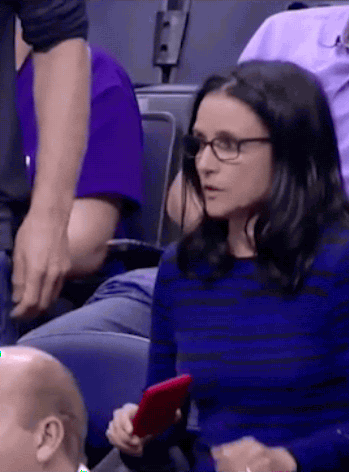 Julia "Hello Darkness, My Old Friend" Louis-Dreyfus.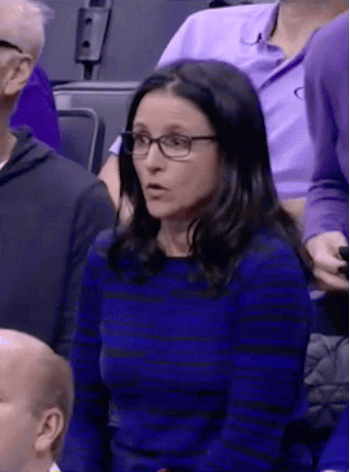 Julia "Get Up Out Of Your Chair" Louis-Dreyfus.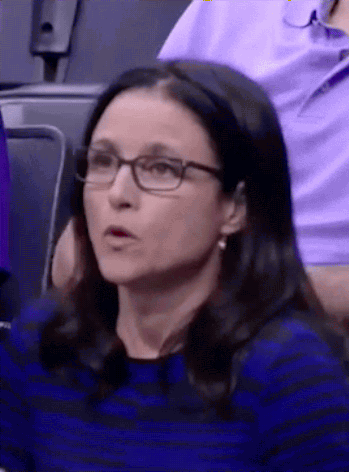 And finally, Julia "Super-Proud Mom" Louis-Dreyfus.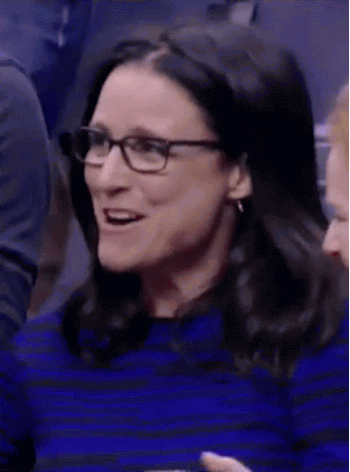 Watch Julia's faces in action below.
Looks like there are no comments yet.
Be the first to comment!