Last week, my colleague Lauren pointed us to these wild 'n' crazy pictures of Matthew McConaughey on the beach filming a new movie.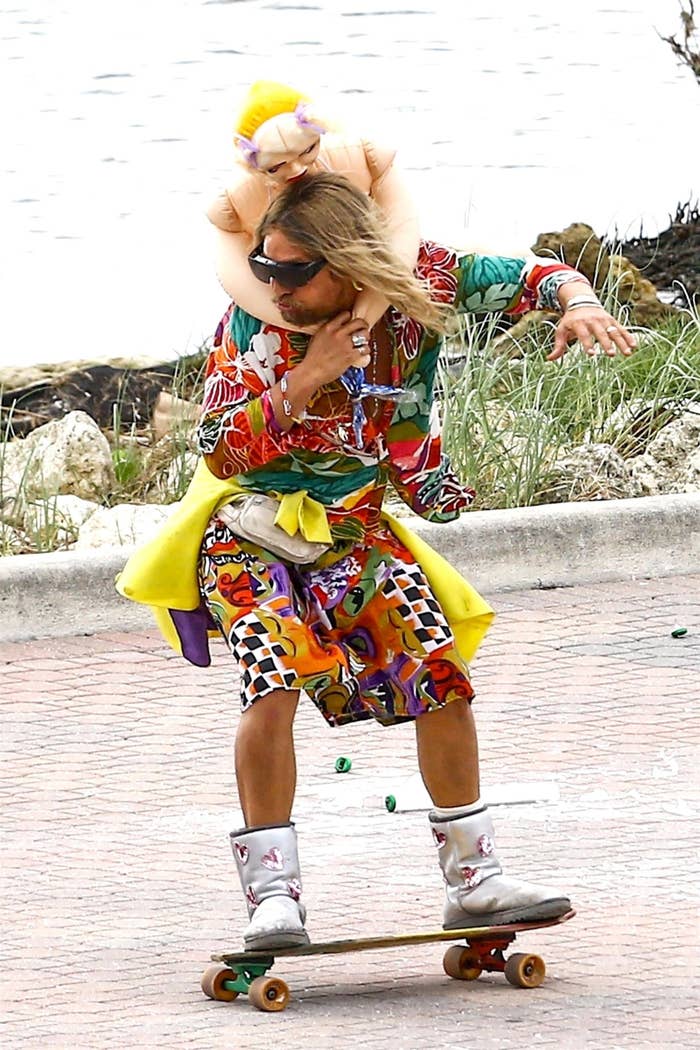 As if that wasn't enough of a visual assault on the senses, this week we got another look at McConaughey on that set — HE'S WEARING A FIRE OUTFIT (LITERALLY).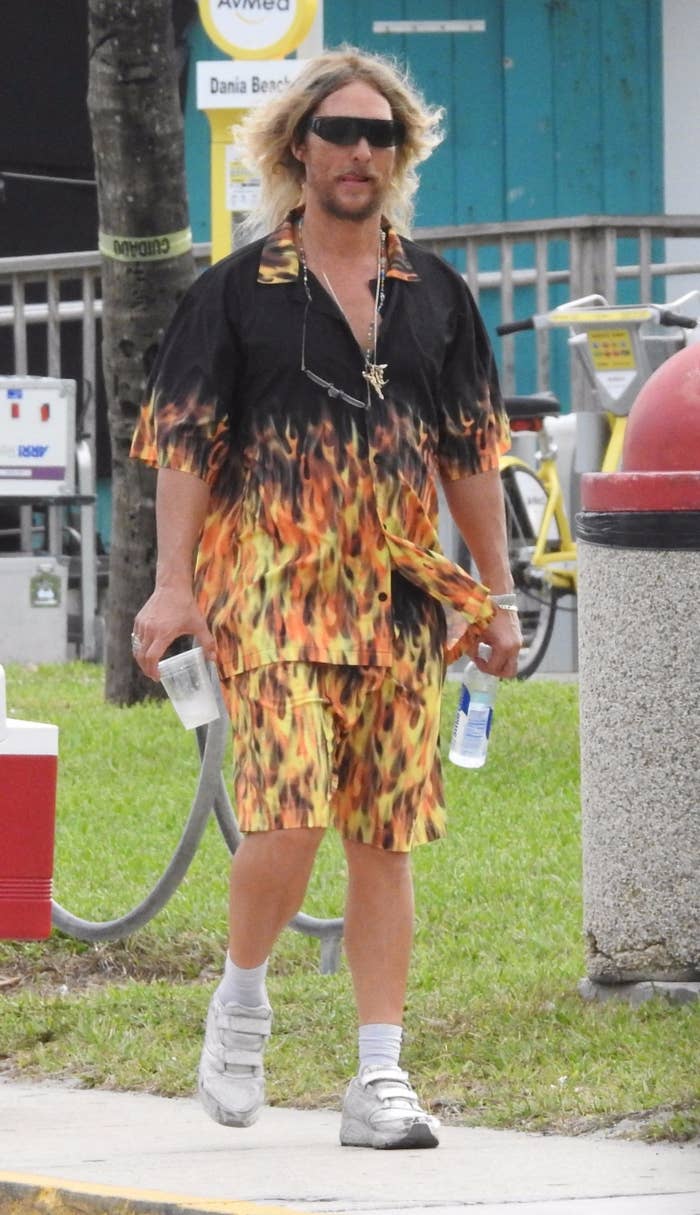 WHAT IN THE GUY FIERI IS HAPPENING HERE?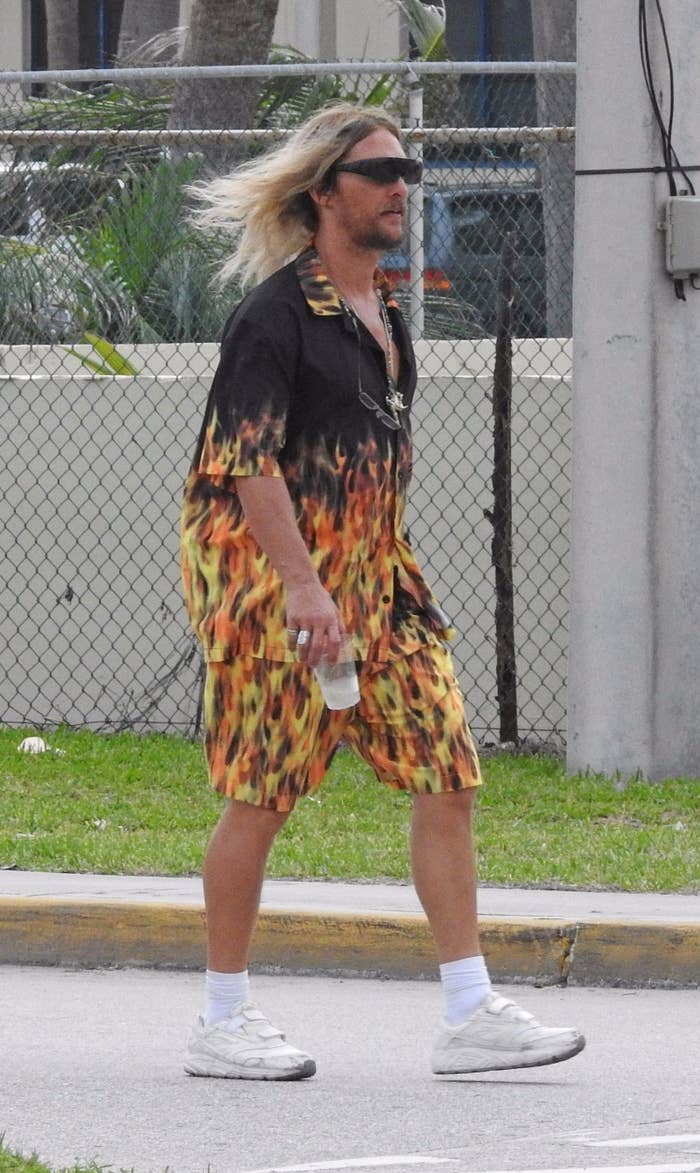 But that's not all. He also wore this technicolor Hawaiian shirt...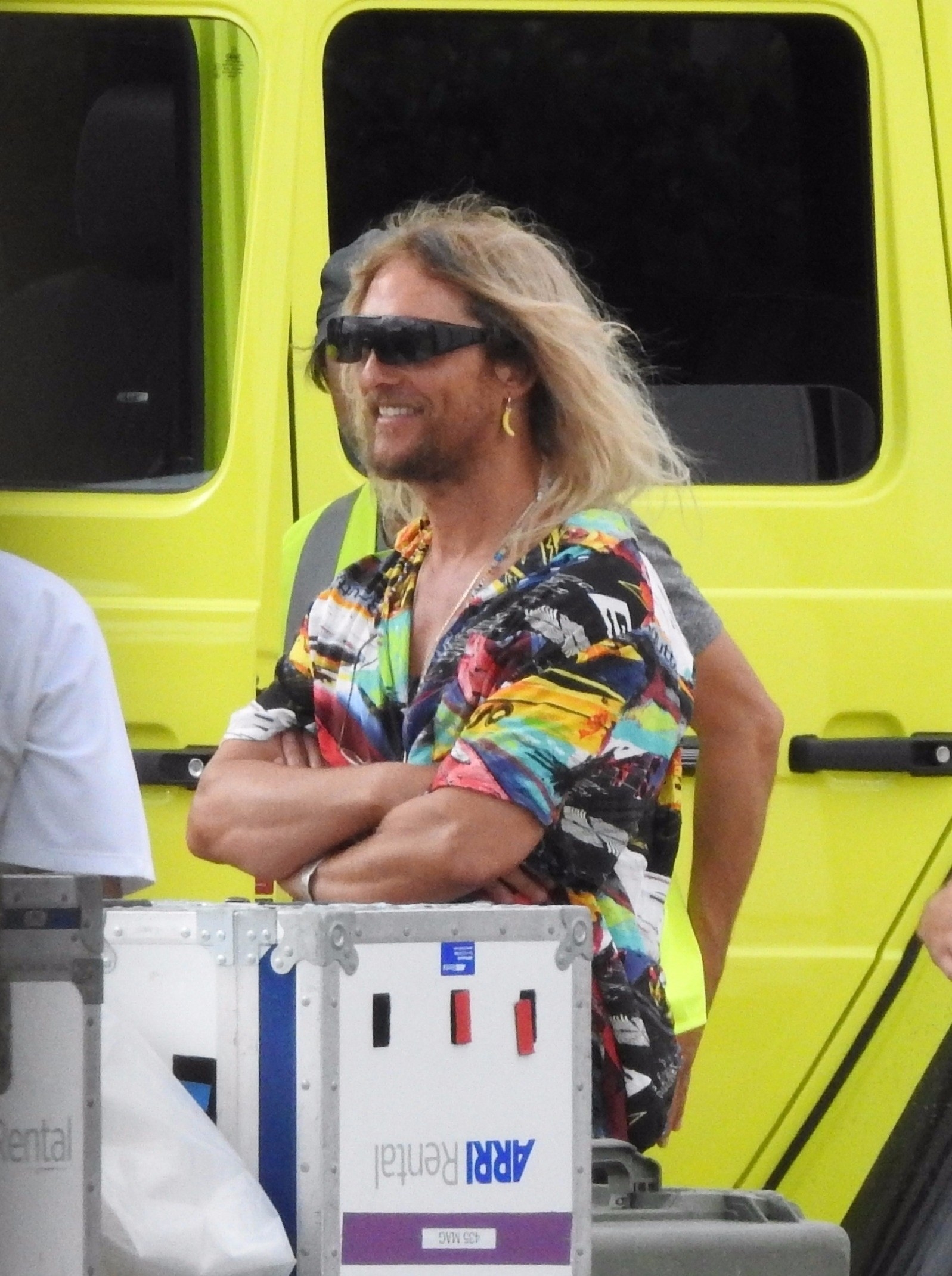 ...and THIS ENSEMBLE, which he accessorized with a Captain's hat and fanny pack.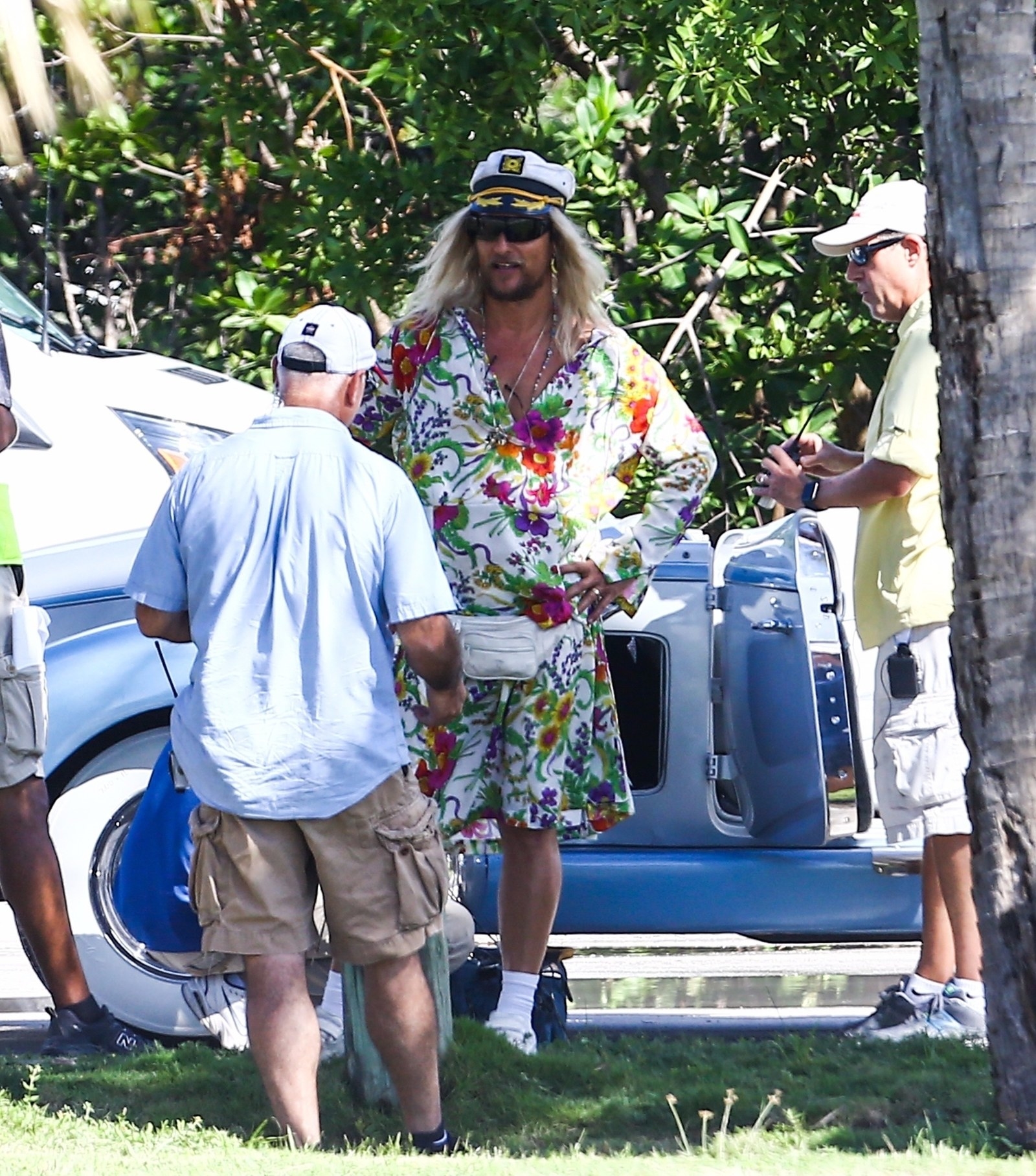 And then he hopped into a car with Snoop Dogg and drove away. THE END!