Bill Maher On Coronavirus And Factory Farming: "Torturing Animals Is What Got Us Into This Mess"
"I've seen airports treat luggage better than we treat animals."
On Friday's Real Time with Bill Maher, Bill used his "New Rules" segment to talk about animal cruelty, particularly in the time of the coronavirus. He began by targeting Joe Exotic, saying, "Stop trying to get me to watch Tiger King. It's not going to happen."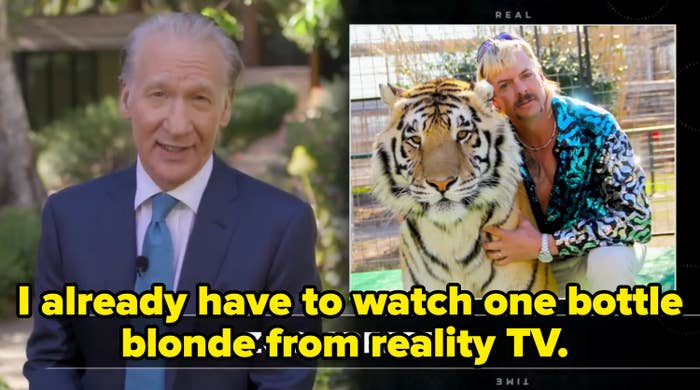 The other reason he said he won't watch the show is because "torturing animals is what got us into this mess."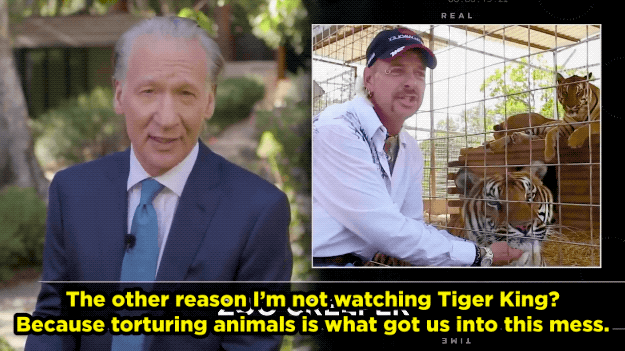 "That's the lesson we keep refusing to learn, that you can't trash the environment — including animals — and not have it come back and kill you."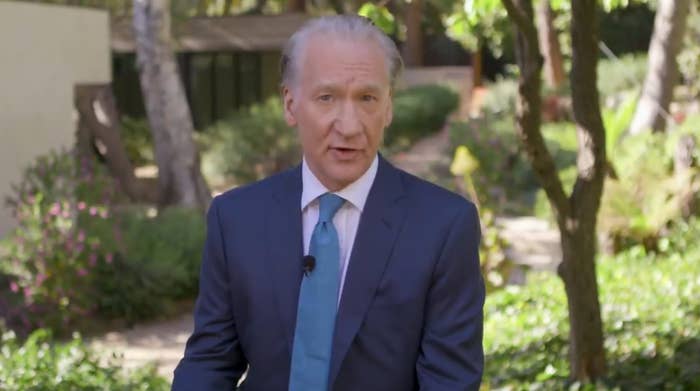 He then mentioned the praise he received from both sides of the political aisle after he admonished China for reopening their wet markets a few weeks ago.
"Well, here's another hot take that may not be as popular: America's factory farming is just as despicable as a wet market and just as problematic for our health."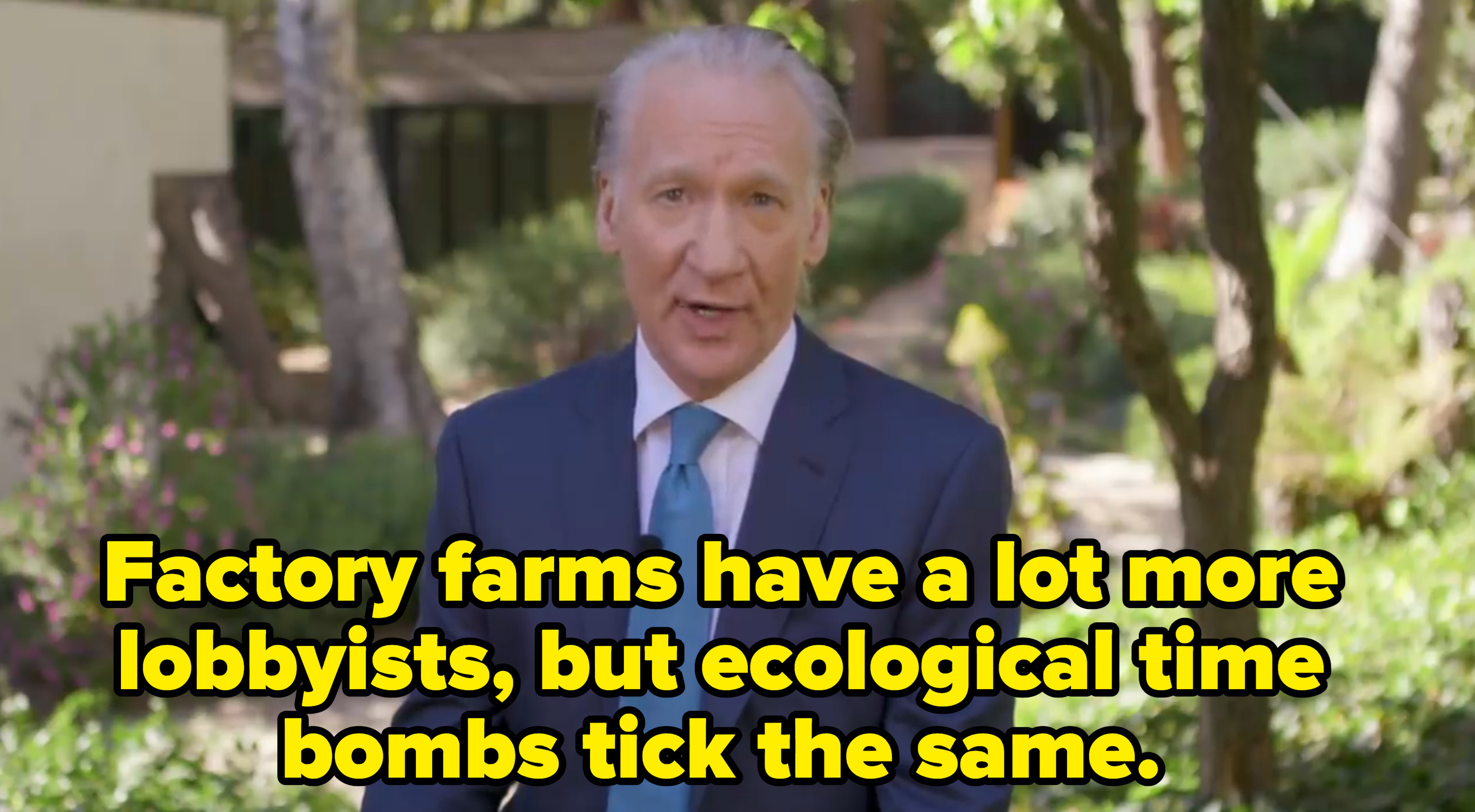 "Americans should not get too high and mighty about wet markets when we are doing this."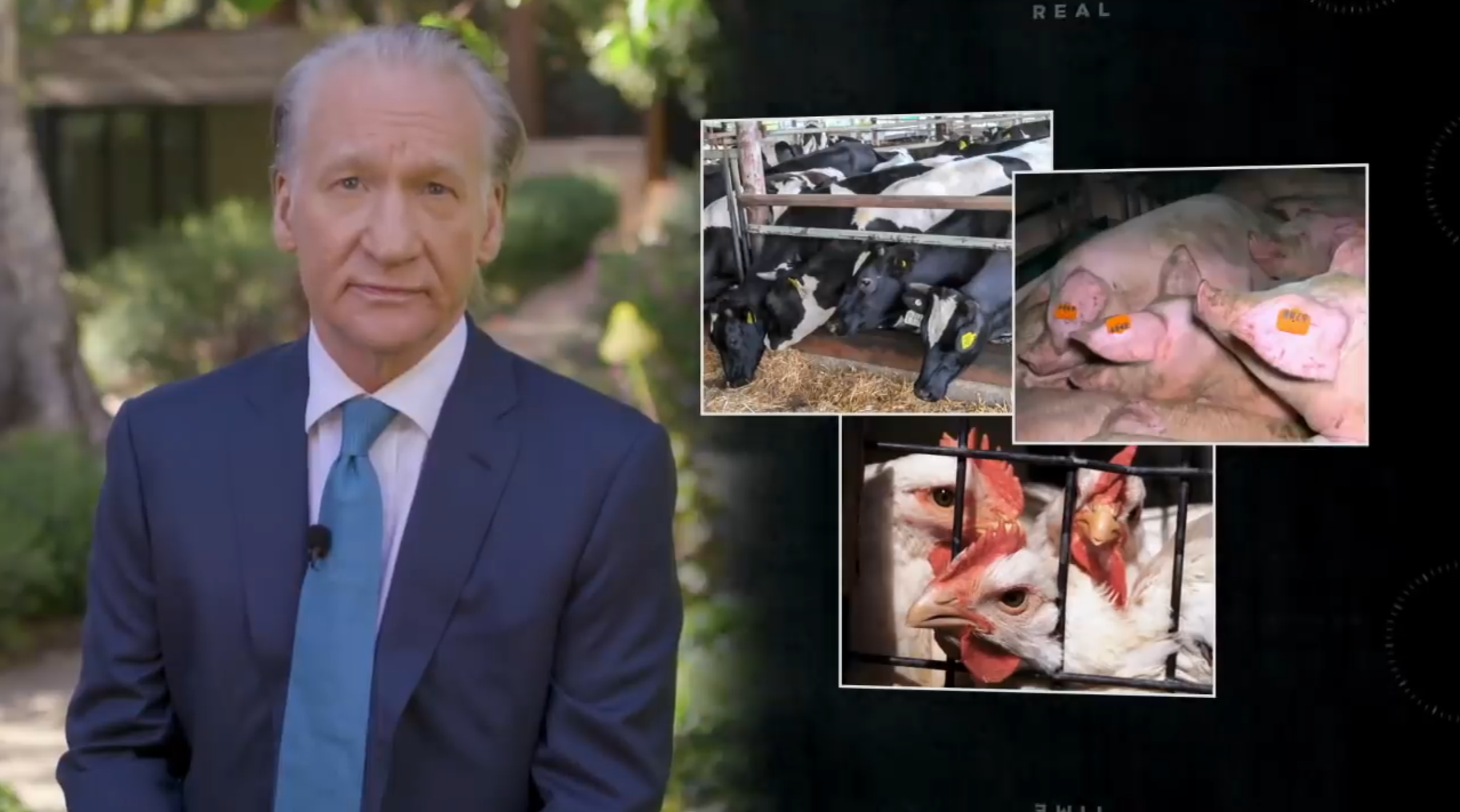 "To thwart the coronavirus, we've been told to create distance, avoid others who are sick, lower stress, and exercise. Are you surprised that diseases flourish among animals when they're forced to live in conditions that are the complete opposite of that?"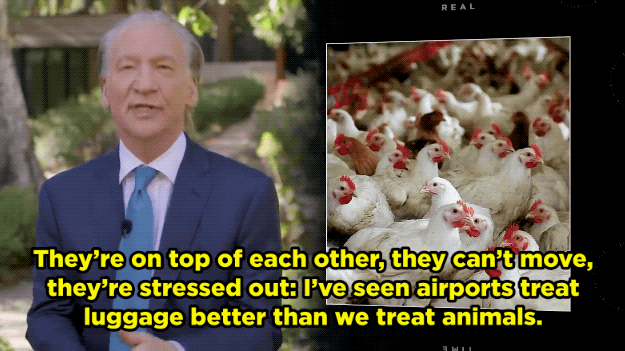 "If you think the market in Wuhan is gross, you should visit one of our giant poultry processing plants."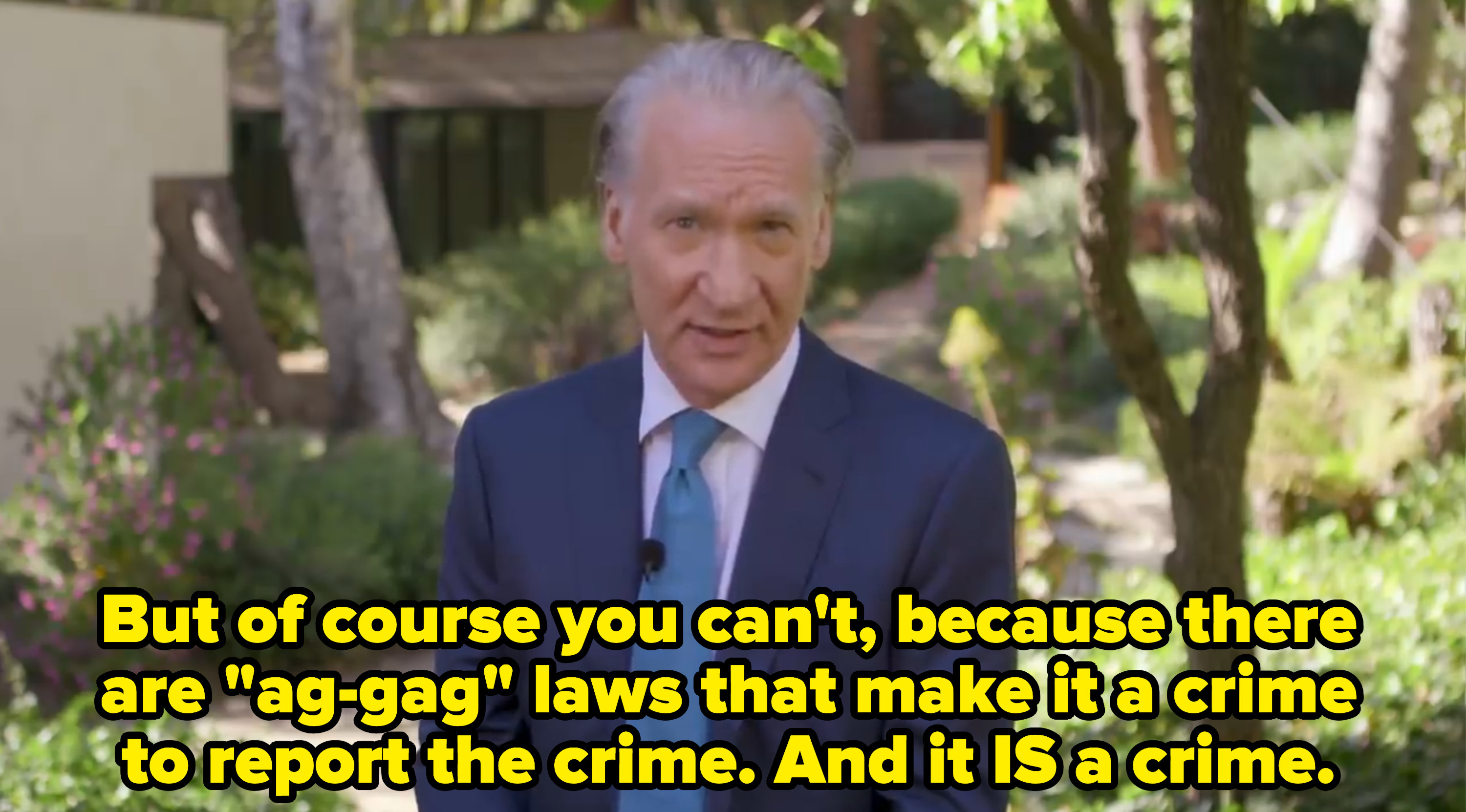 He finished his argument by saying, "Let me put it as basically as I can: If we keep producing food the way that we do, you're going to get sick with something medicine cannot fix."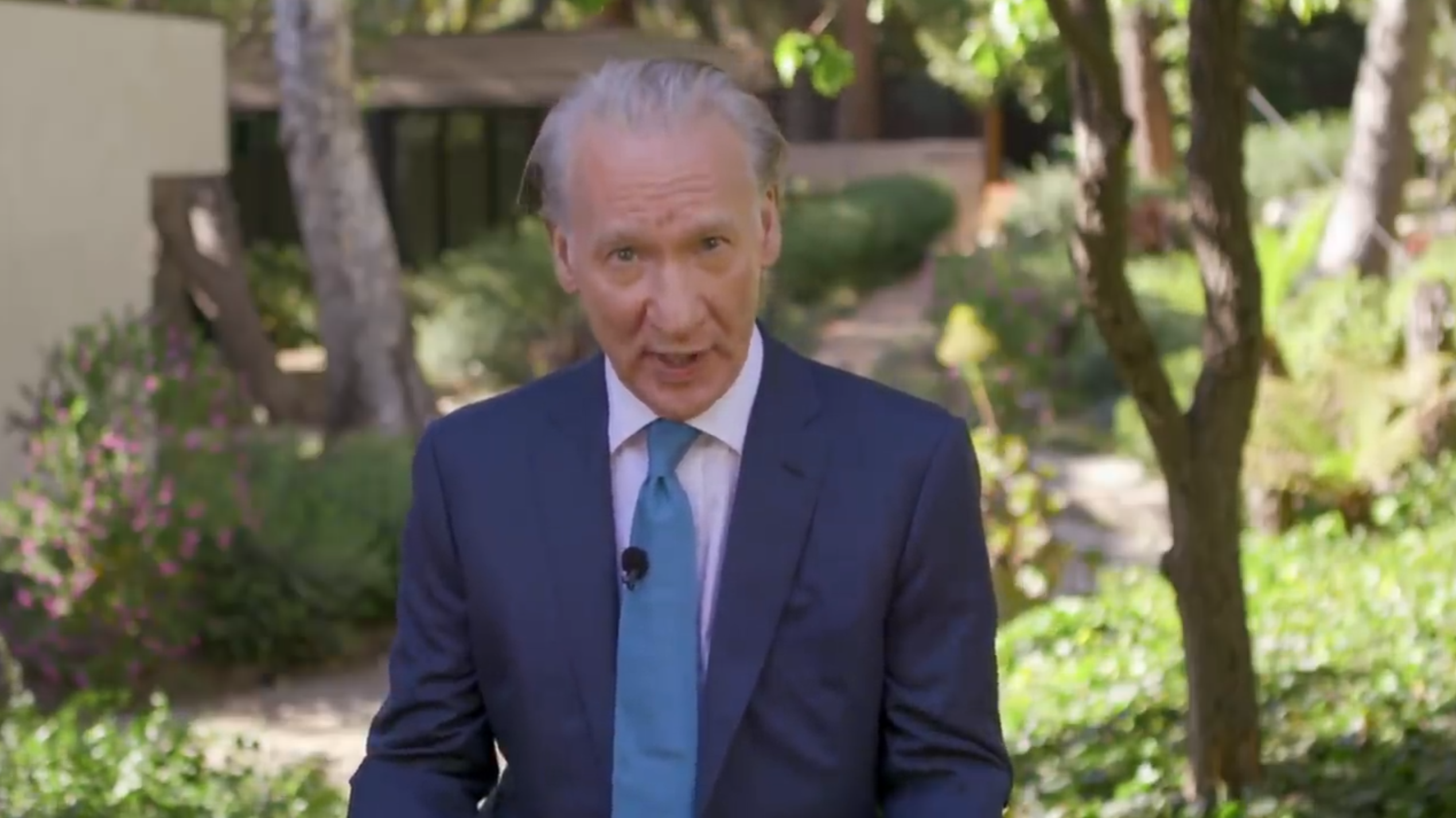 "You don't have to care for the sake of the animals — I wouldn't want to mess with anyone's reputation as a heartless asshole — but do it because animal cruelty leads to human catastrophe."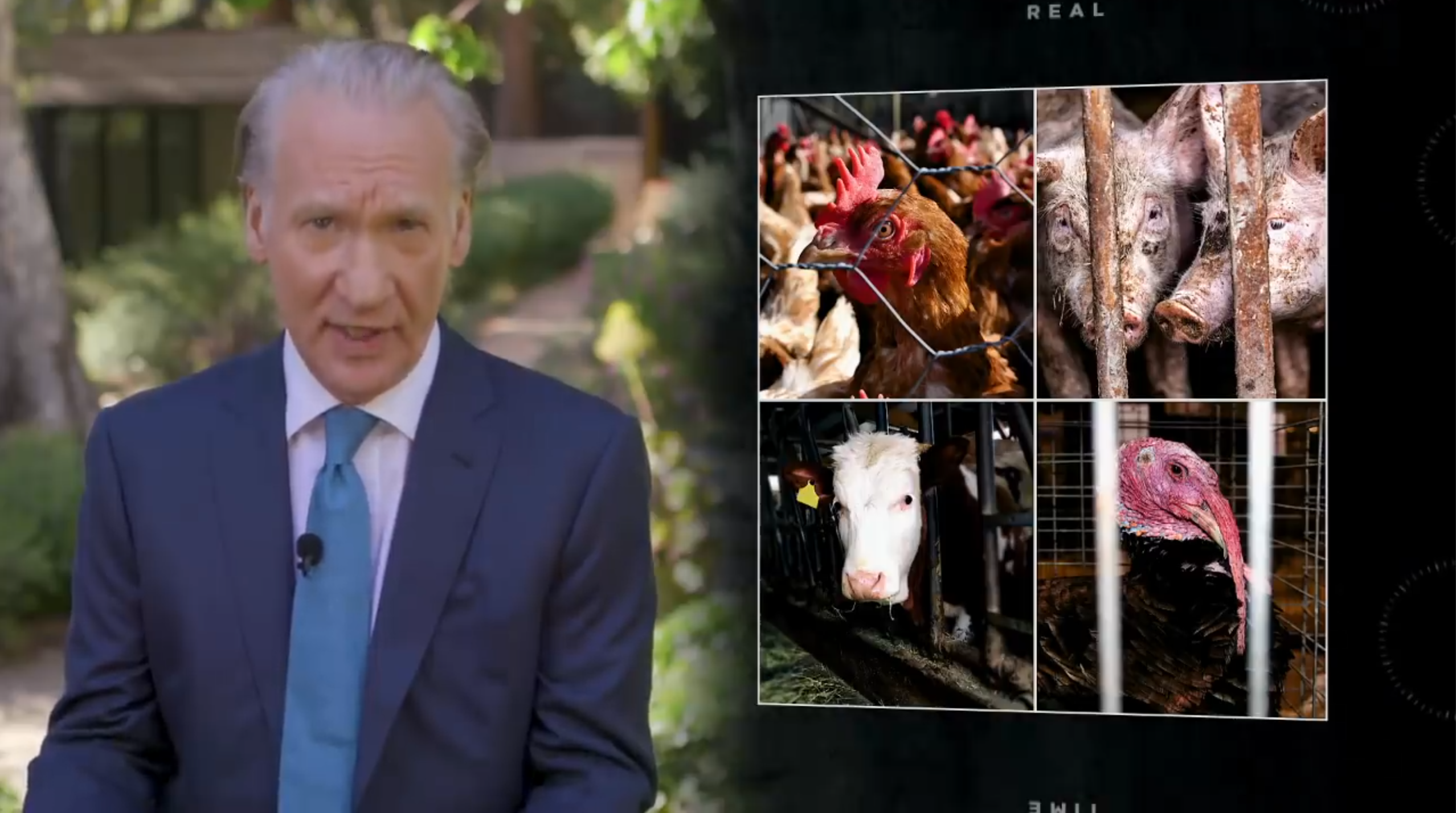 He then circled back to Joe Exotic, saying, "I don't care that he sees the light at the end. So did Darth Vader."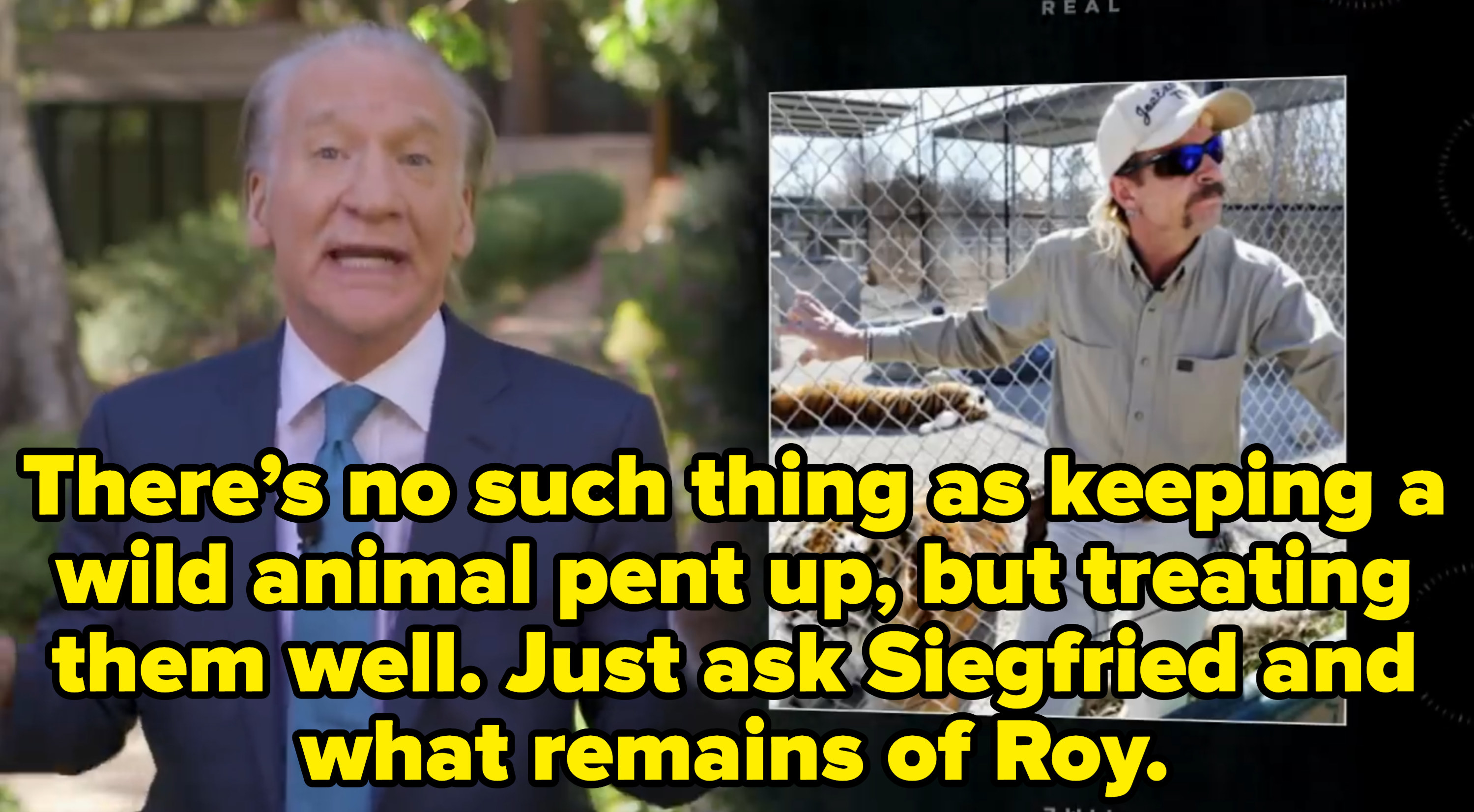 "Joe Exotic is in prison partly for killing five endangered tigers, which are endangered because of people like him."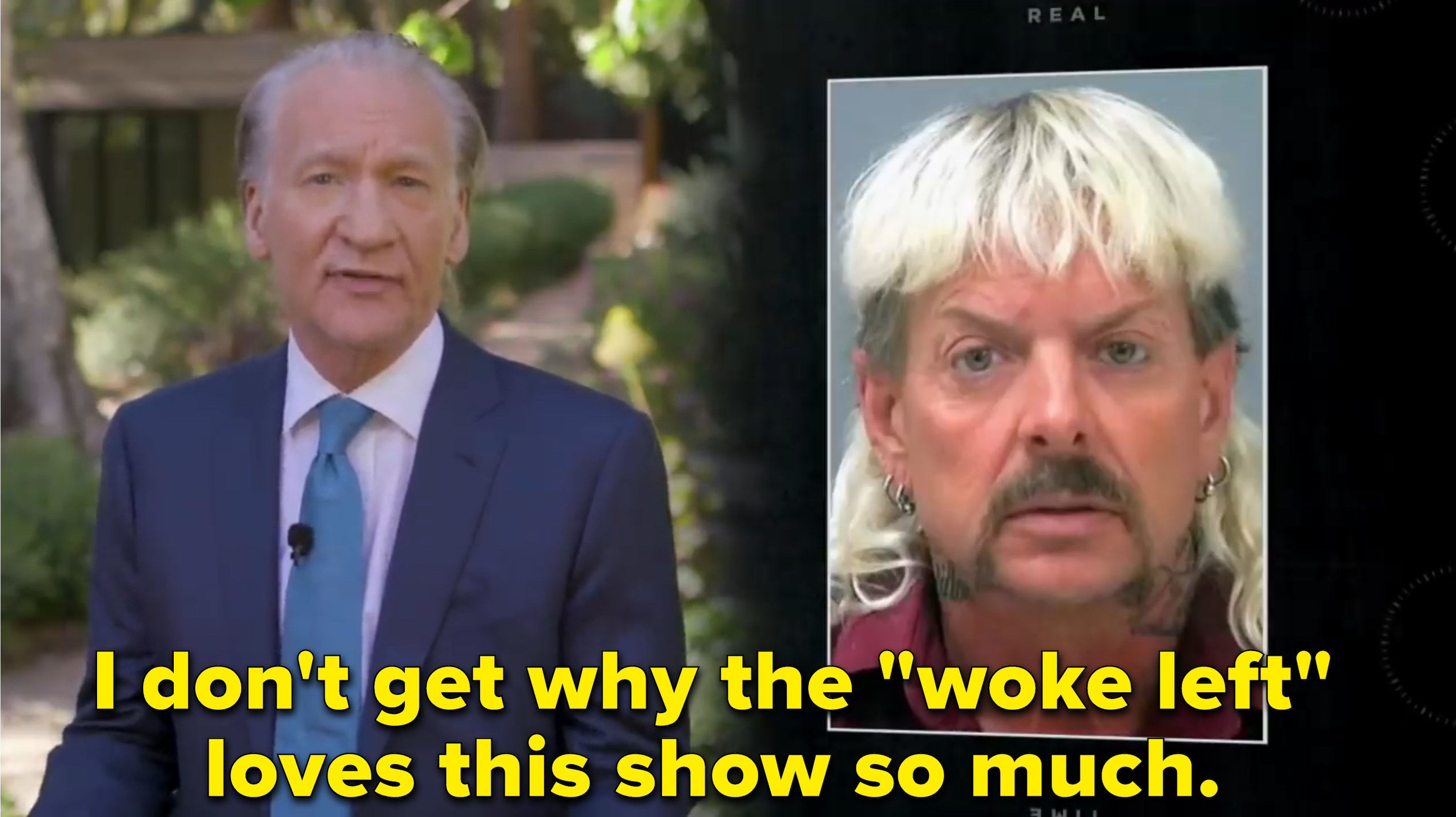 Do you agree with Bill Maher? Let us know in the comments!