Welcome to the history of everything Beyoncé has ever worn at the Grammy Awards. Let's begin with the year 2000, back when Destiny's Child had four members and they all dressed a little bit like drapes.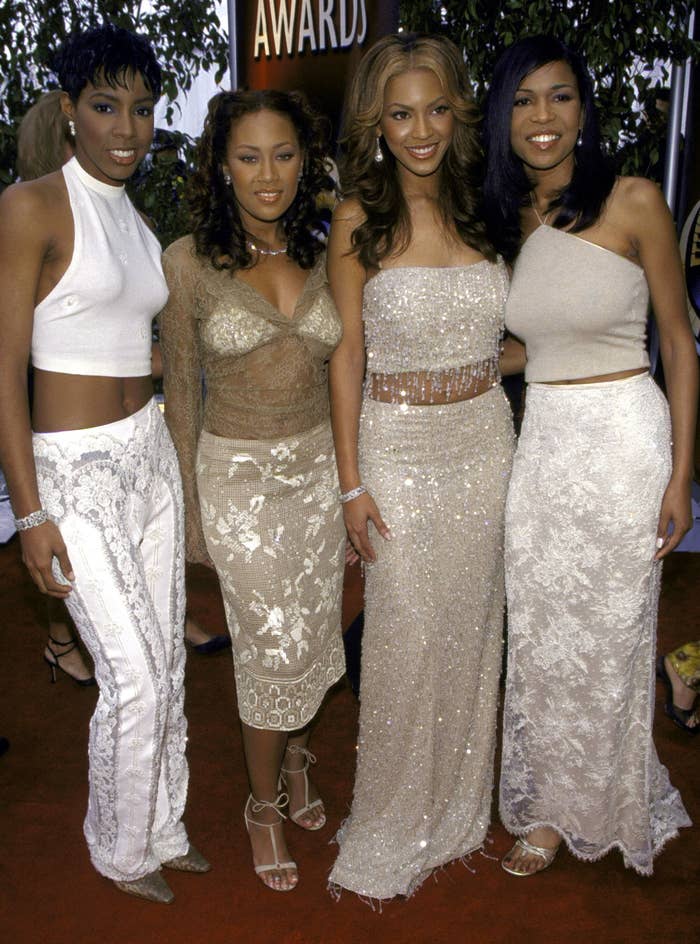 They seemed happy and excited to be there.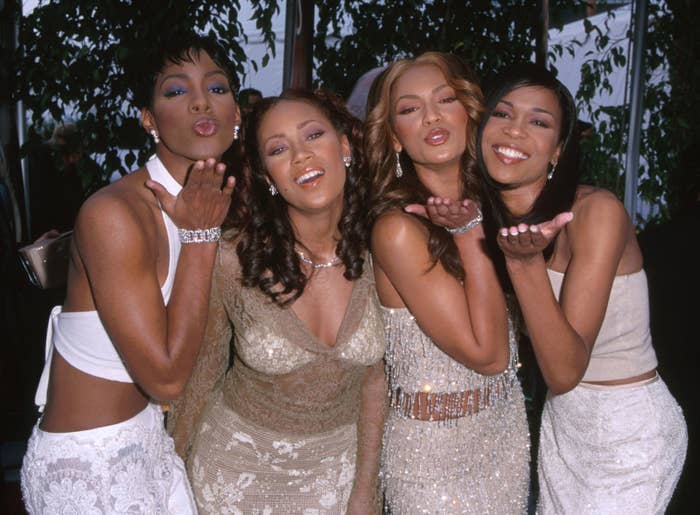 But by the next year (2001), the group became a trio and showed up to the red carpet in dreamy shades of ivory, cream, and caramel.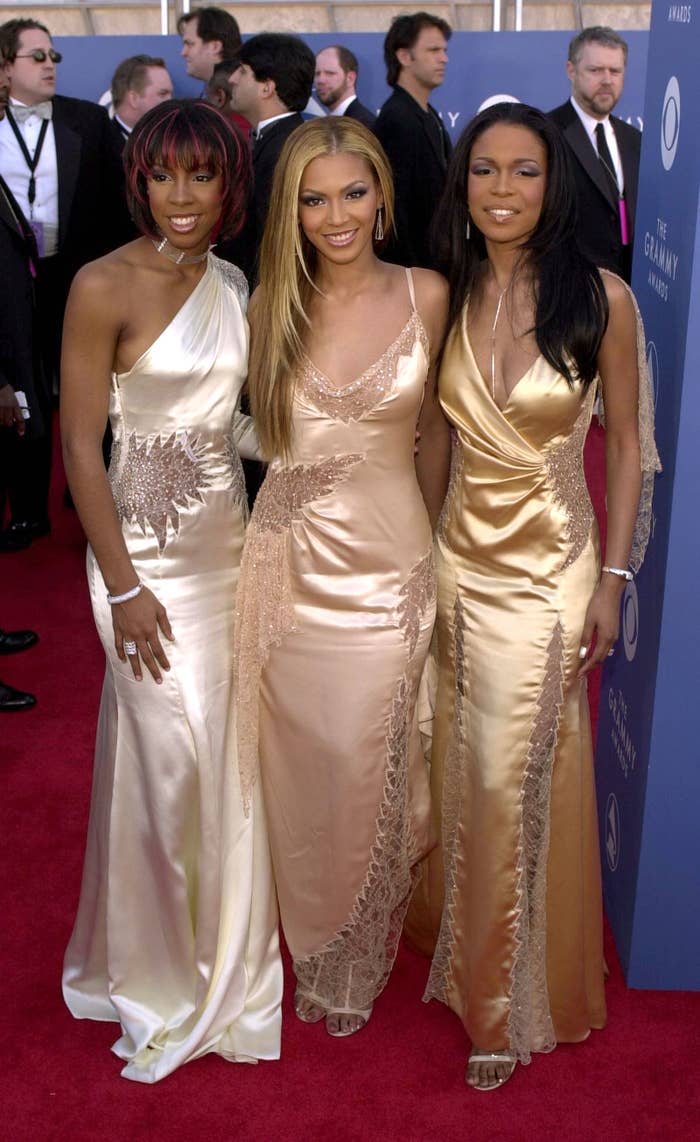 They looked amazing from the front *and* the back, duh.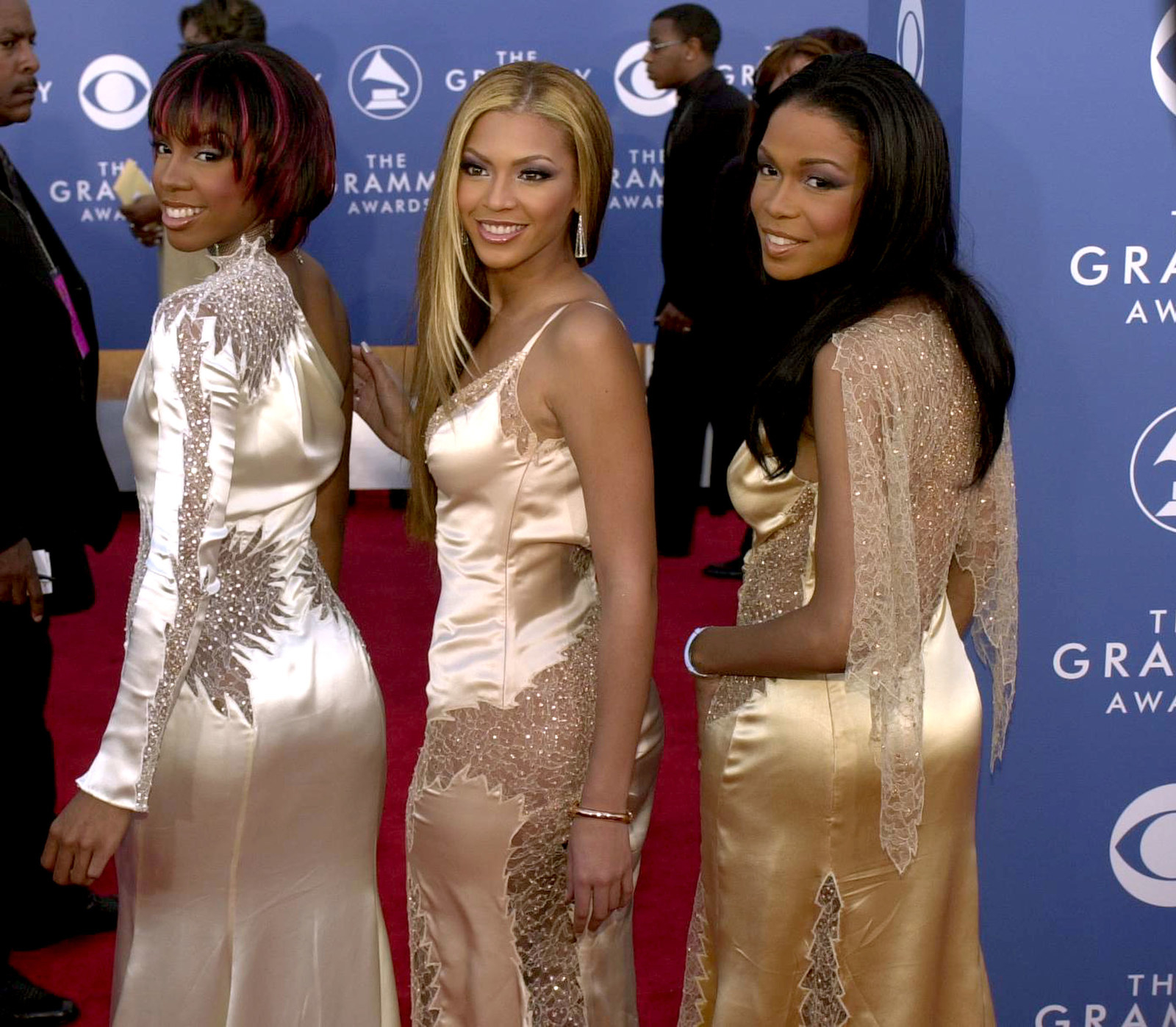 That year, they performed in blue: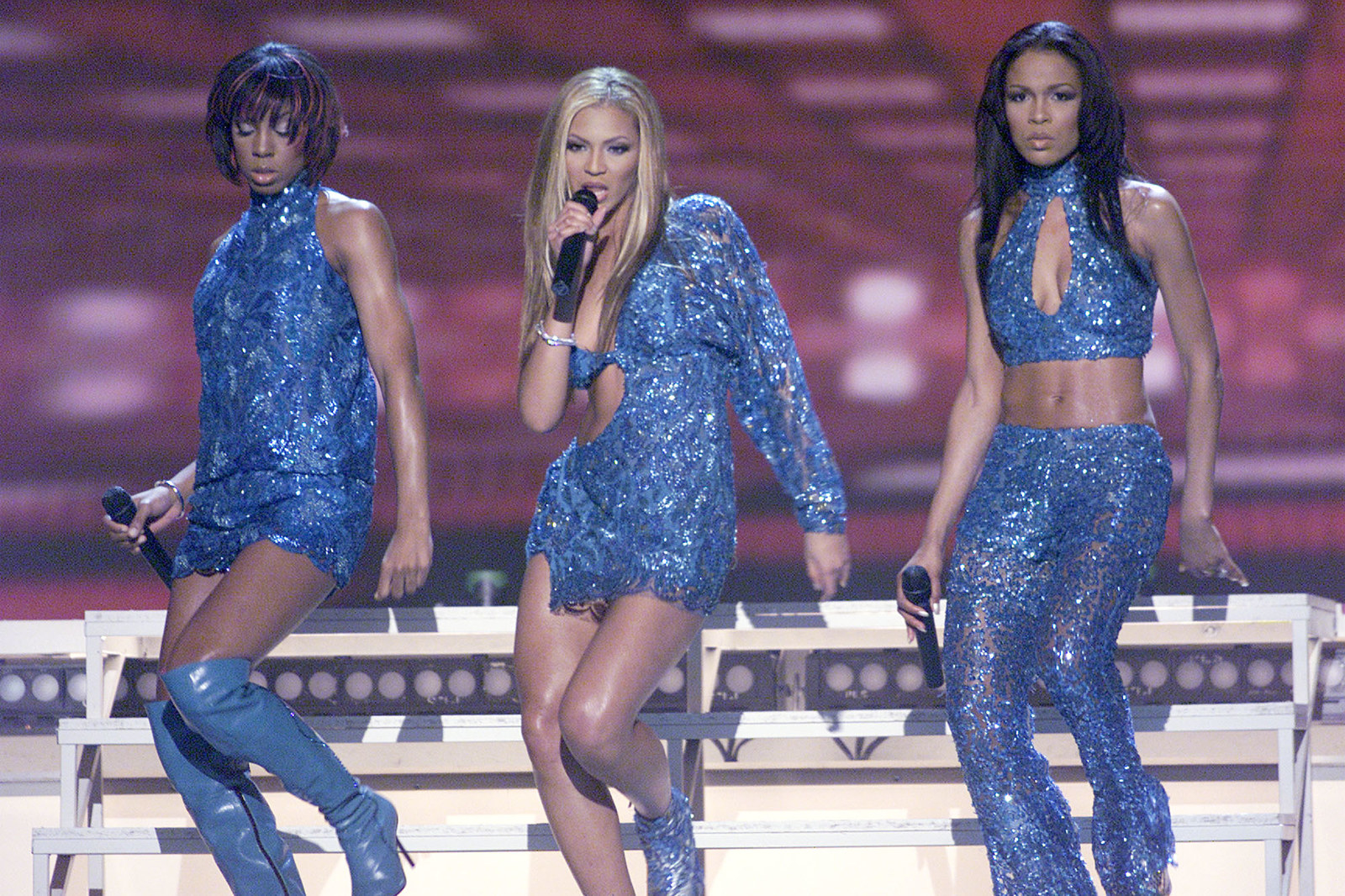 And changed into THIS iconic green look afterwards: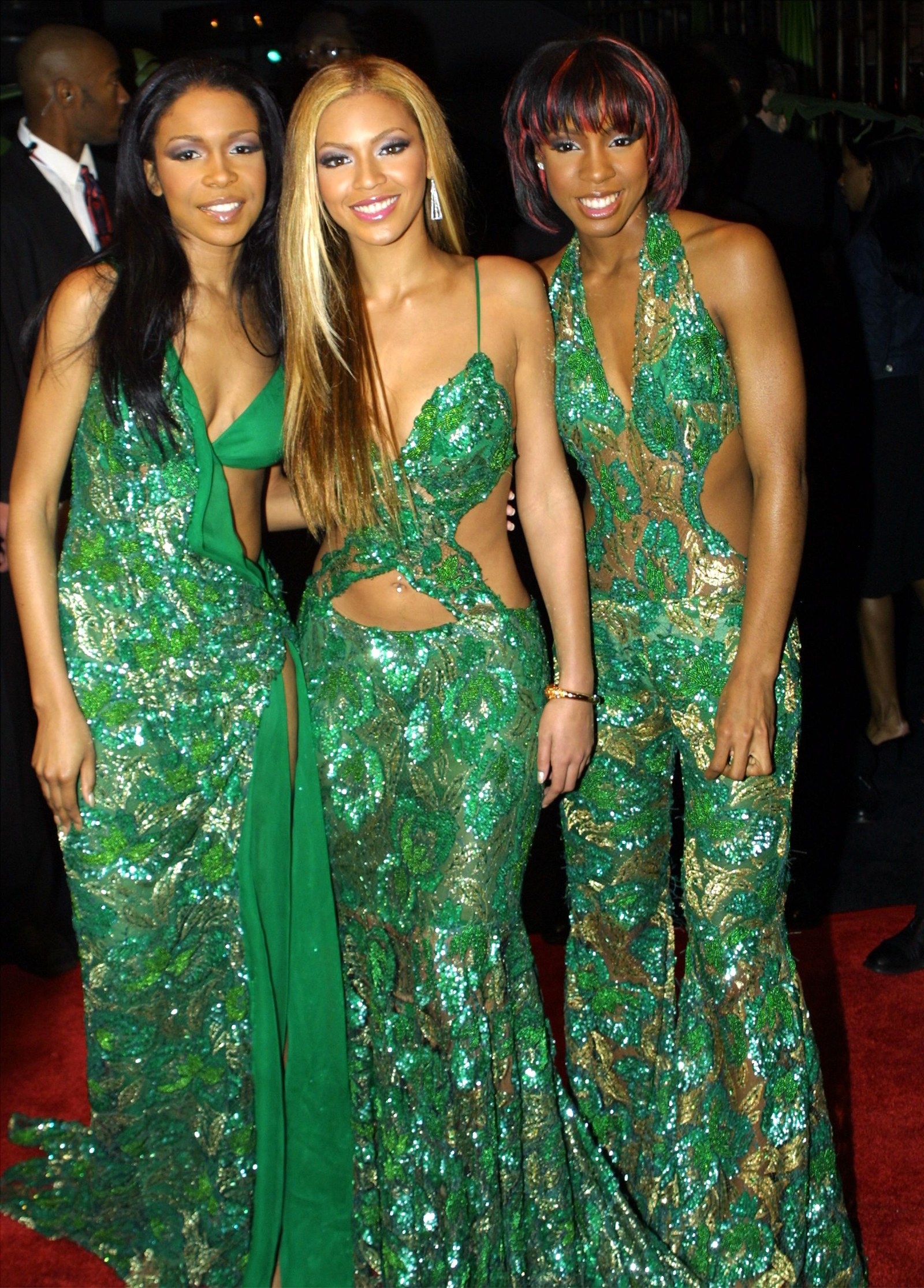 In 2002, the girls returned for a performance in black lace alongside Alejandro Sanz.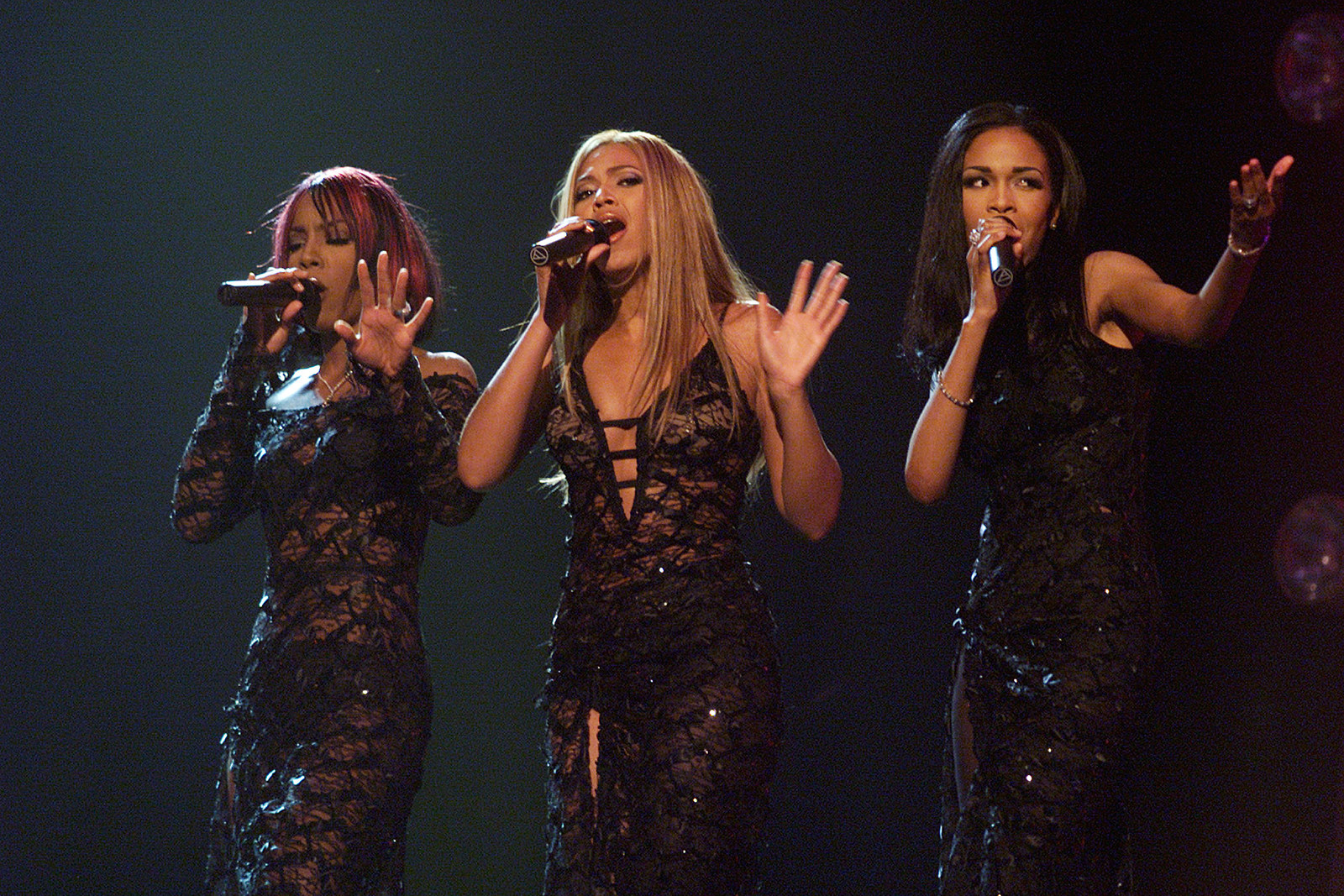 And they changed into this when they won for their song "Survivor."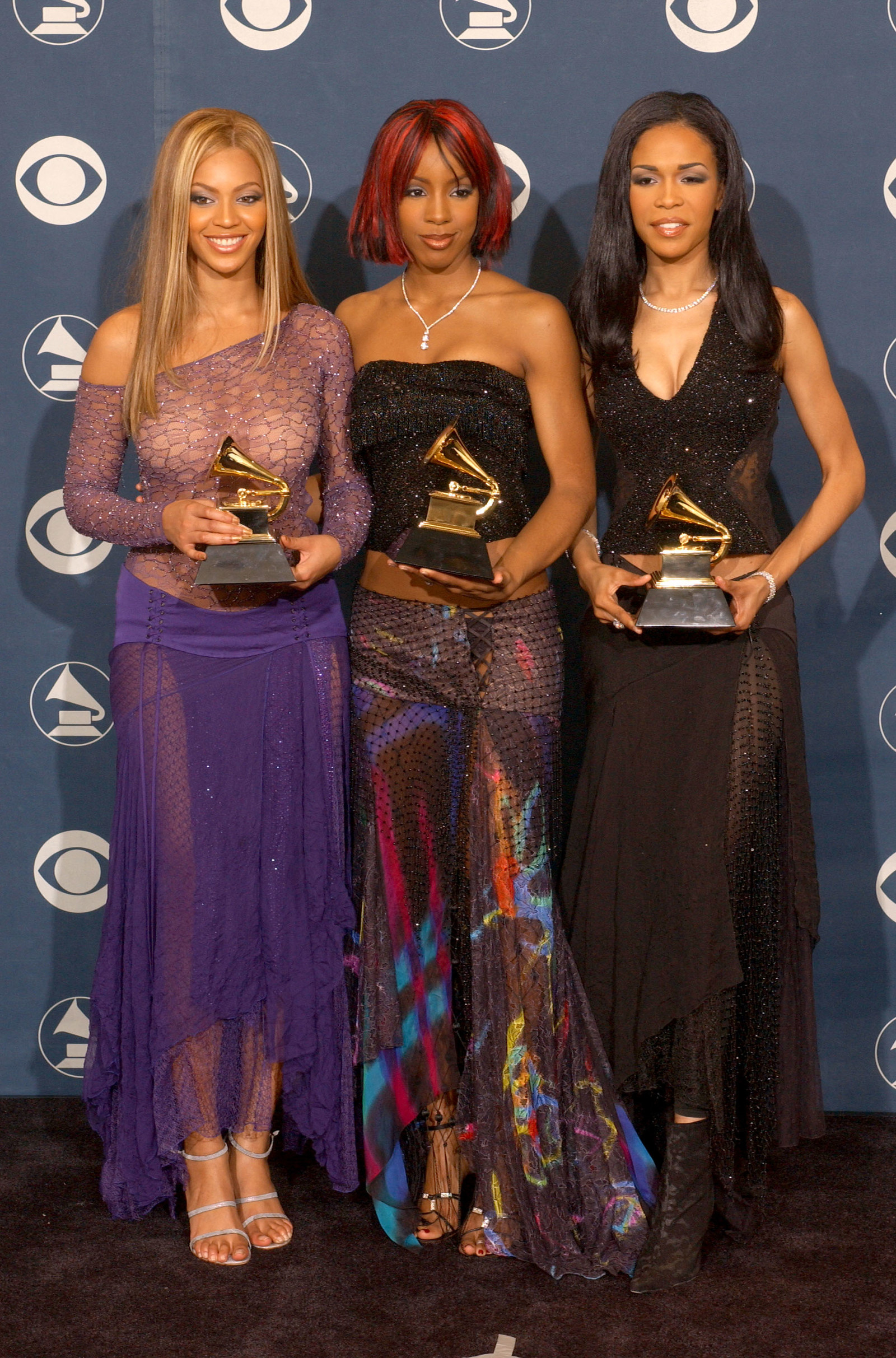 In 2004, Beyoncé had gold. dripping. everywhere.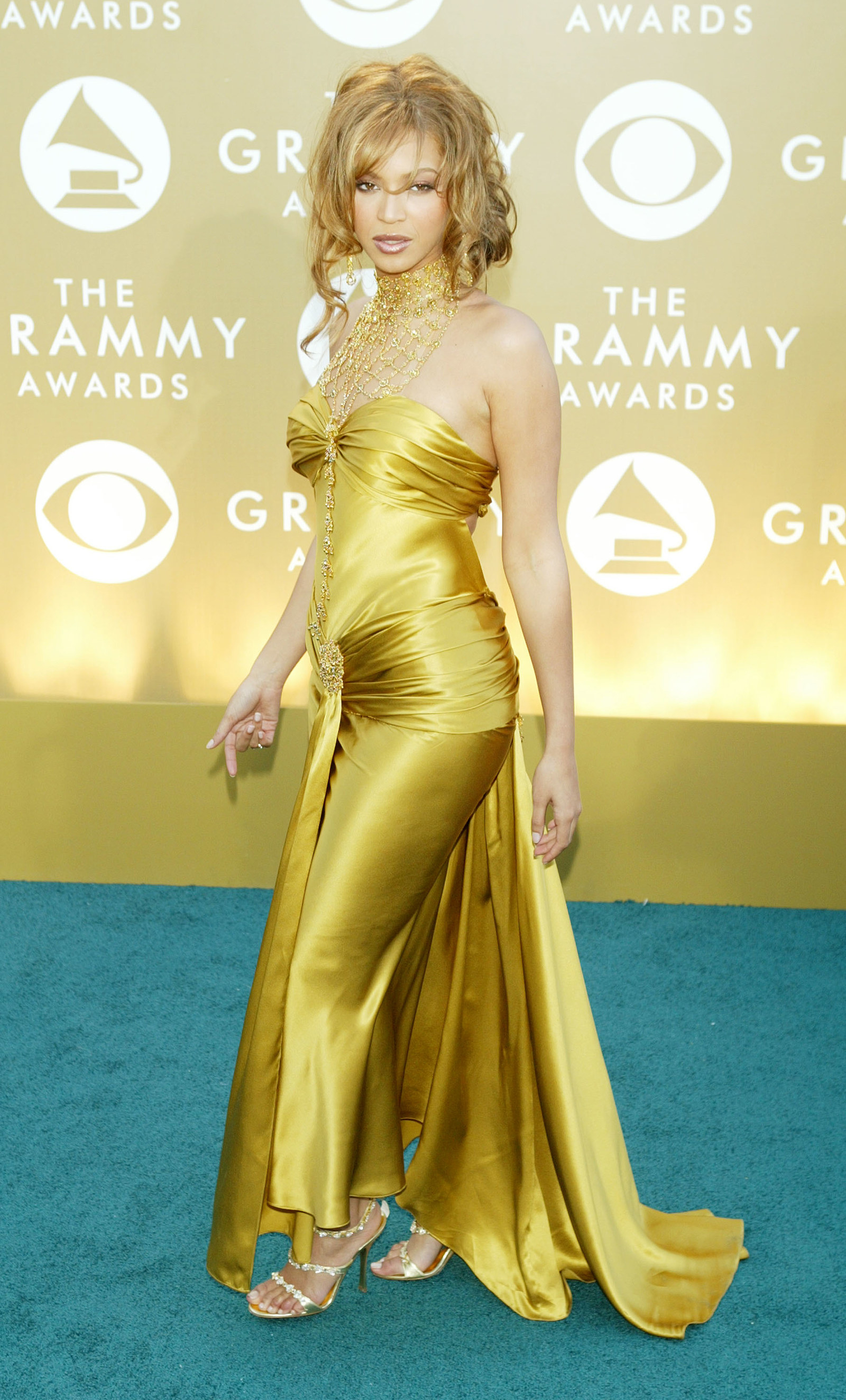 And it's a good thing she wore gold, because she had FIVE Grammys to match by the end of the night for her album Dangerously In Love.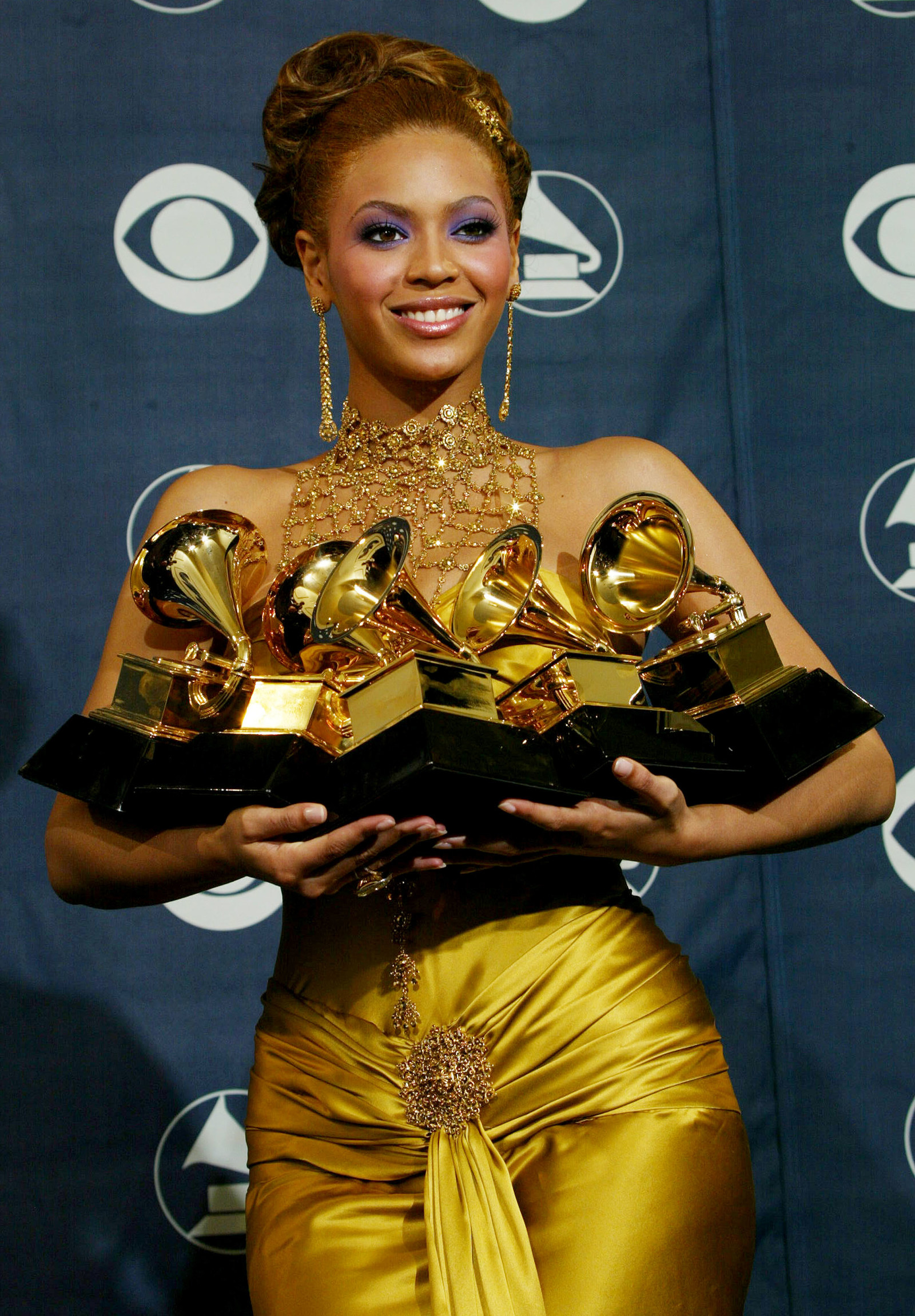 That year, we were lucky enough to get two performances from Beyoncé. She sang "Dangerously in Love 2" in this gorgeous get-up: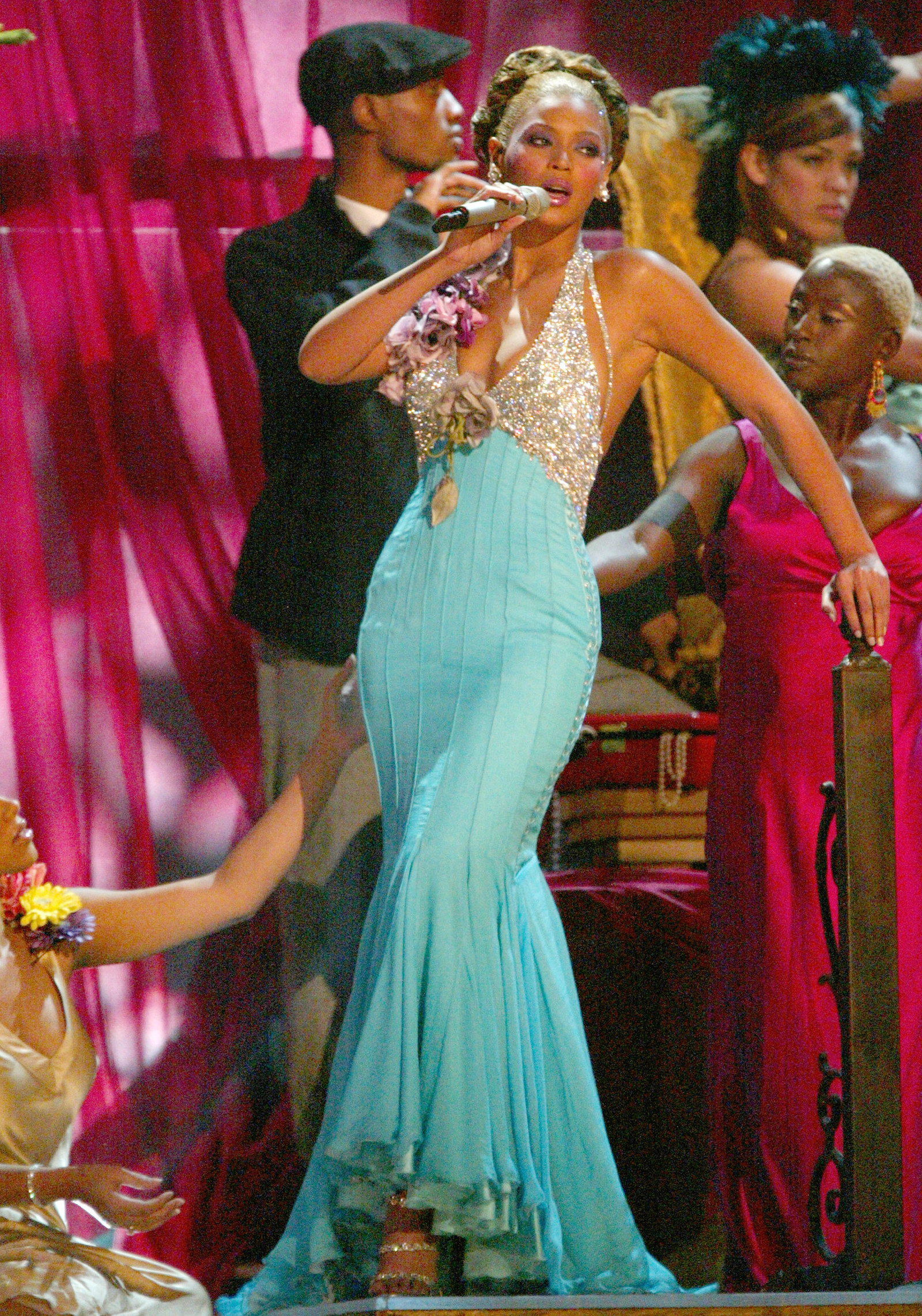 And later joined Prince on stage for a medley of their hits.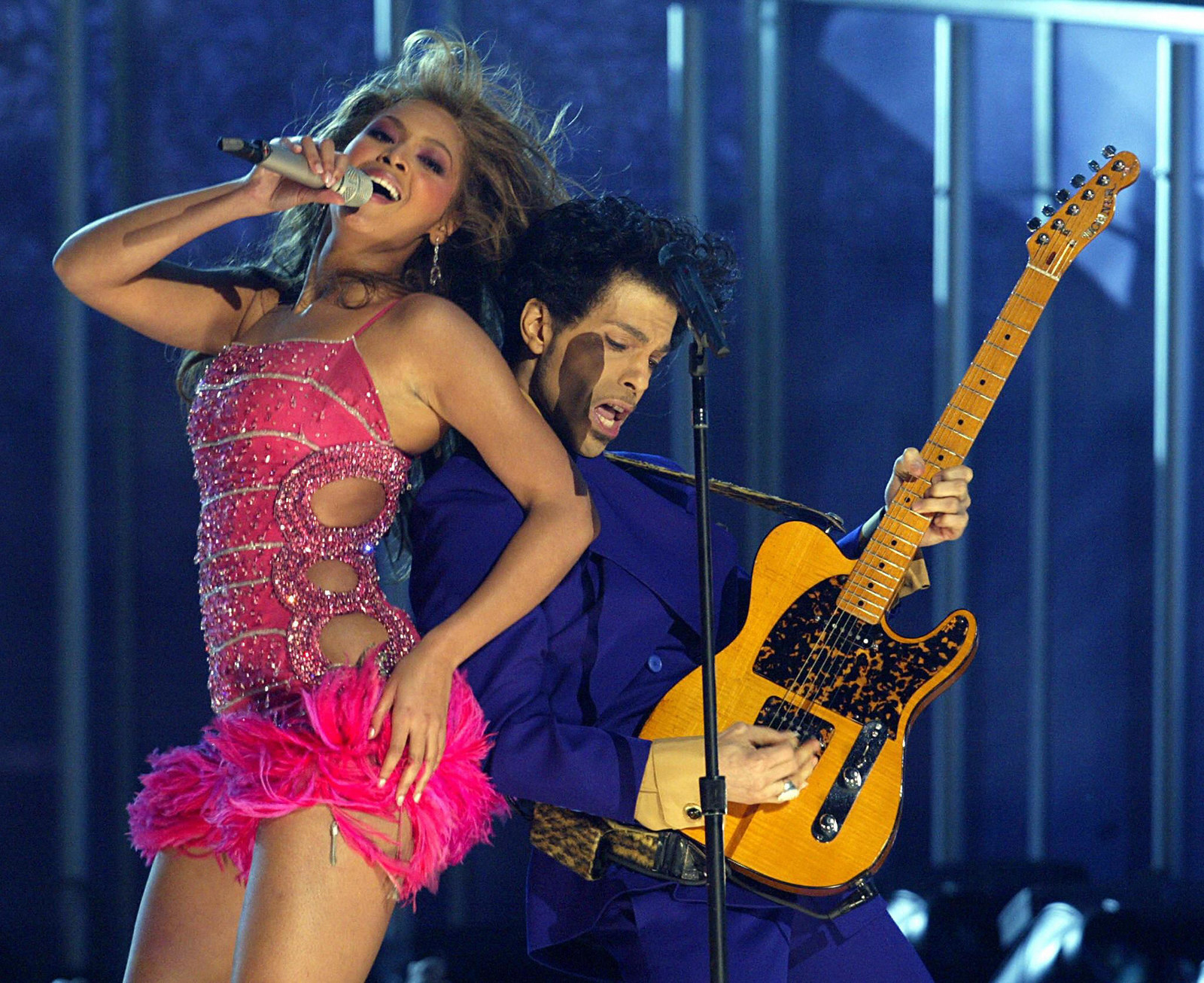 Because it deserves to be seen in its full glory, here's a close-up: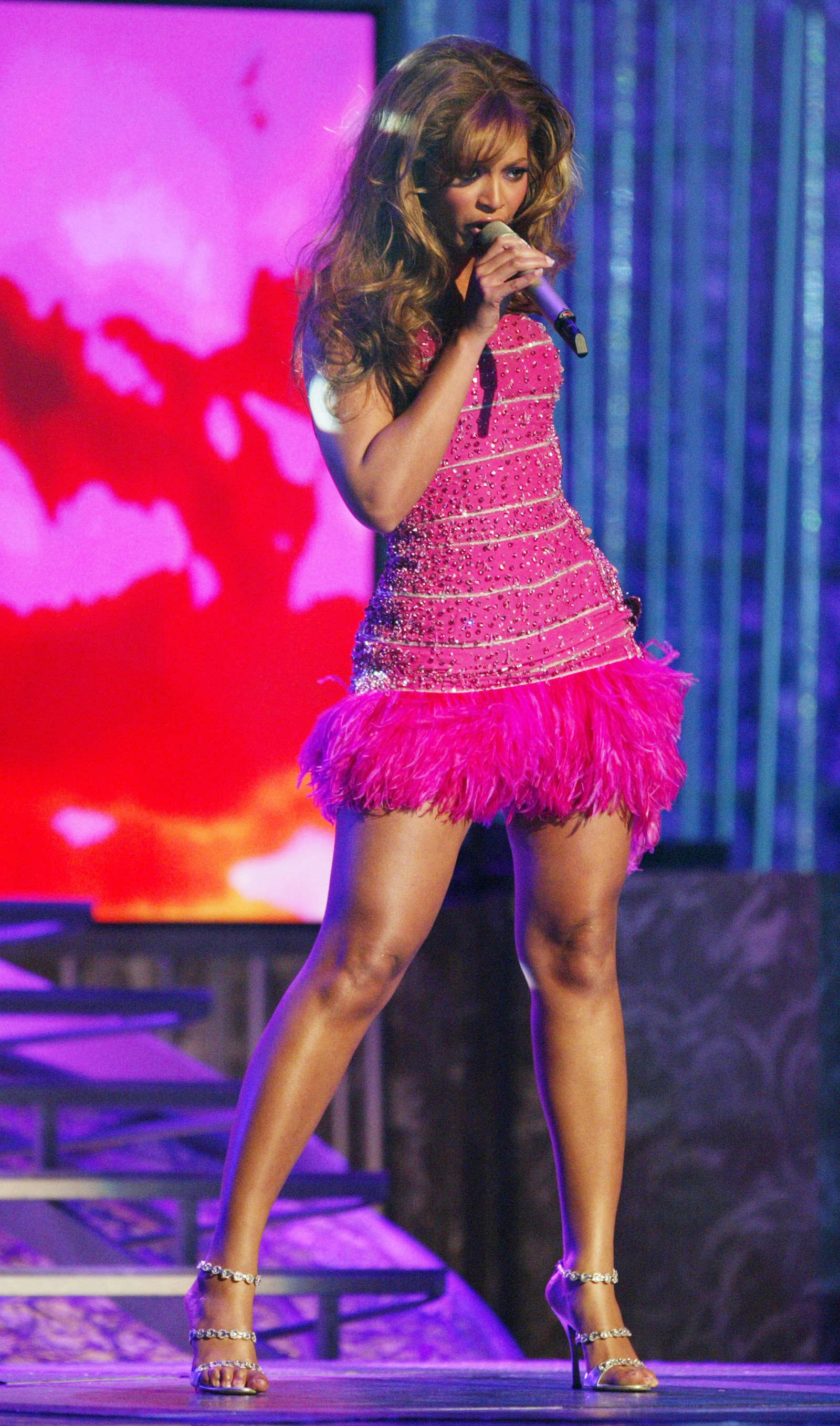 In 2005, Beyoncé attended the Grammys in this black dress with gold details: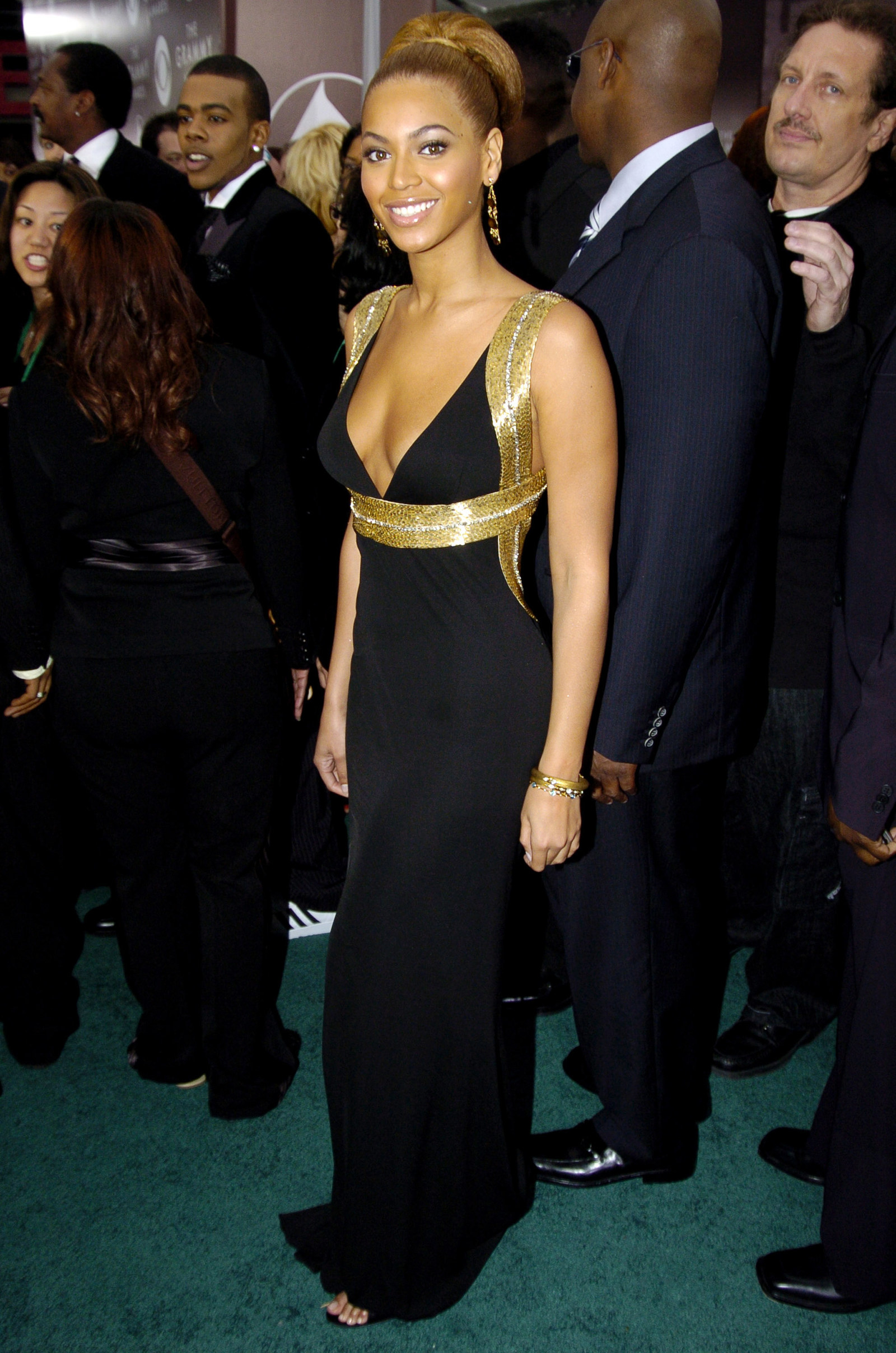 She brought along her dad as her date.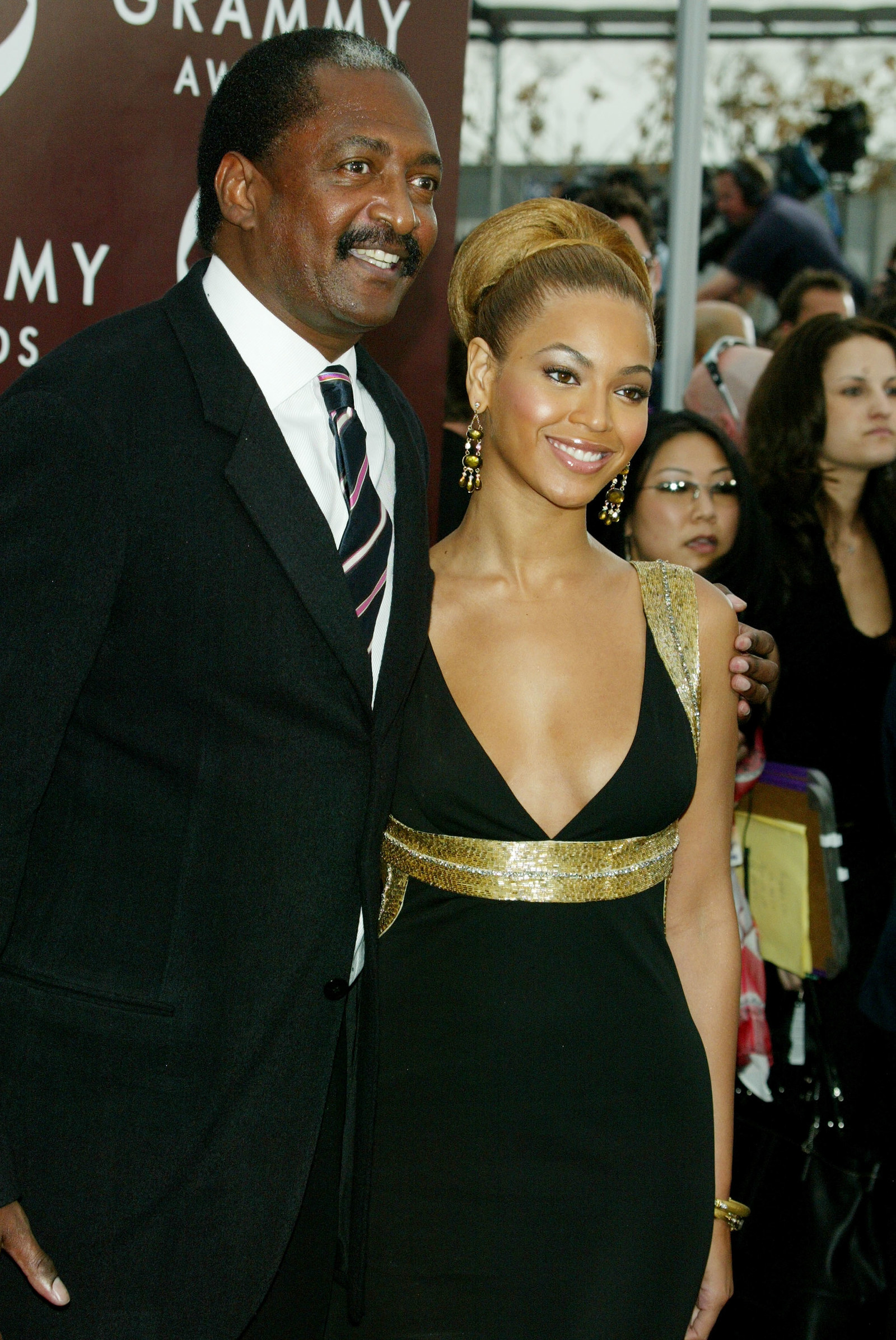 In 2006, Destiny's Child appeared for a moment to present and looked like a bunch of Grecian goddesses.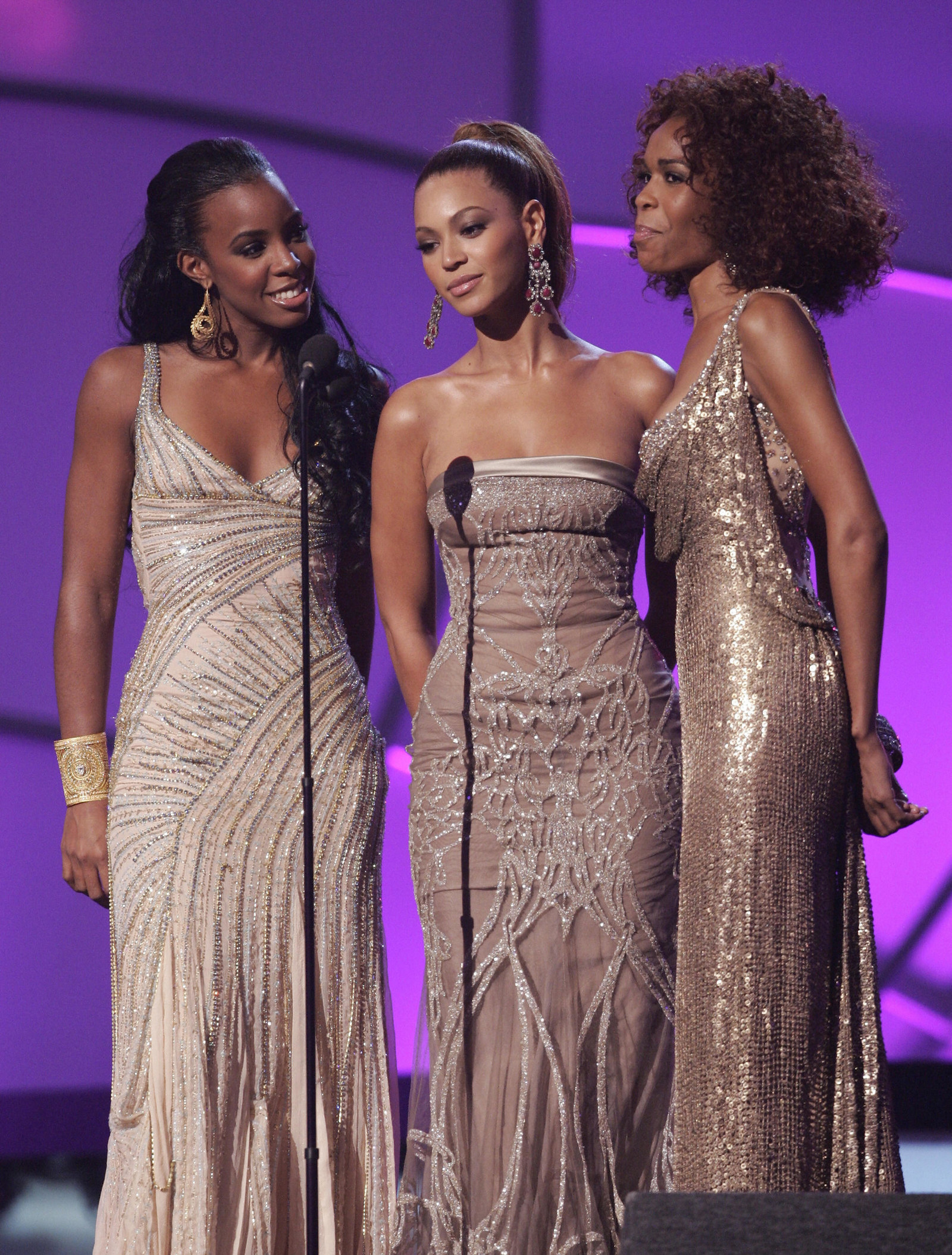 In 2007, Beyoncé showed up to the red carpet in this: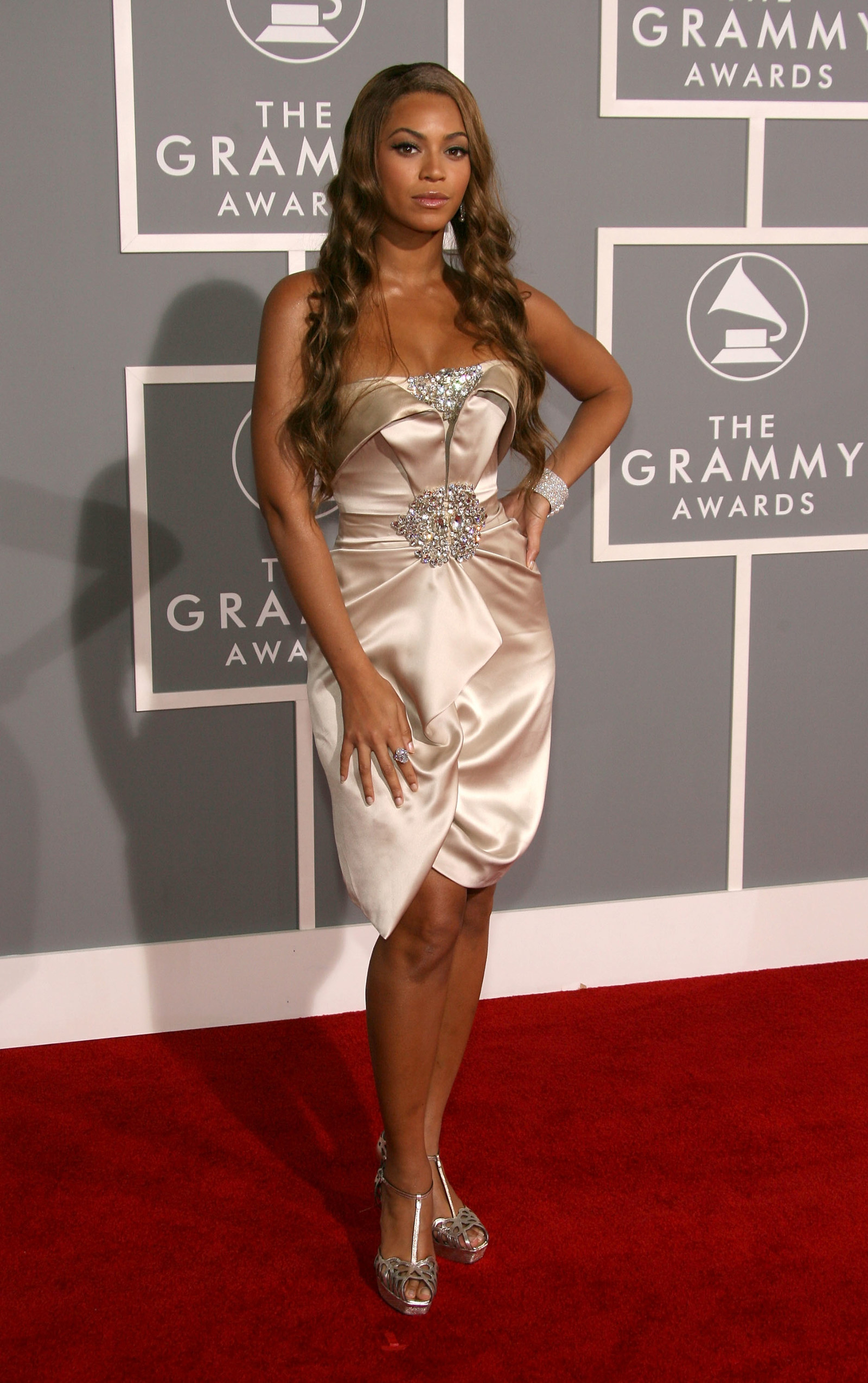 And performed "Listen" from Dreamgirls in this: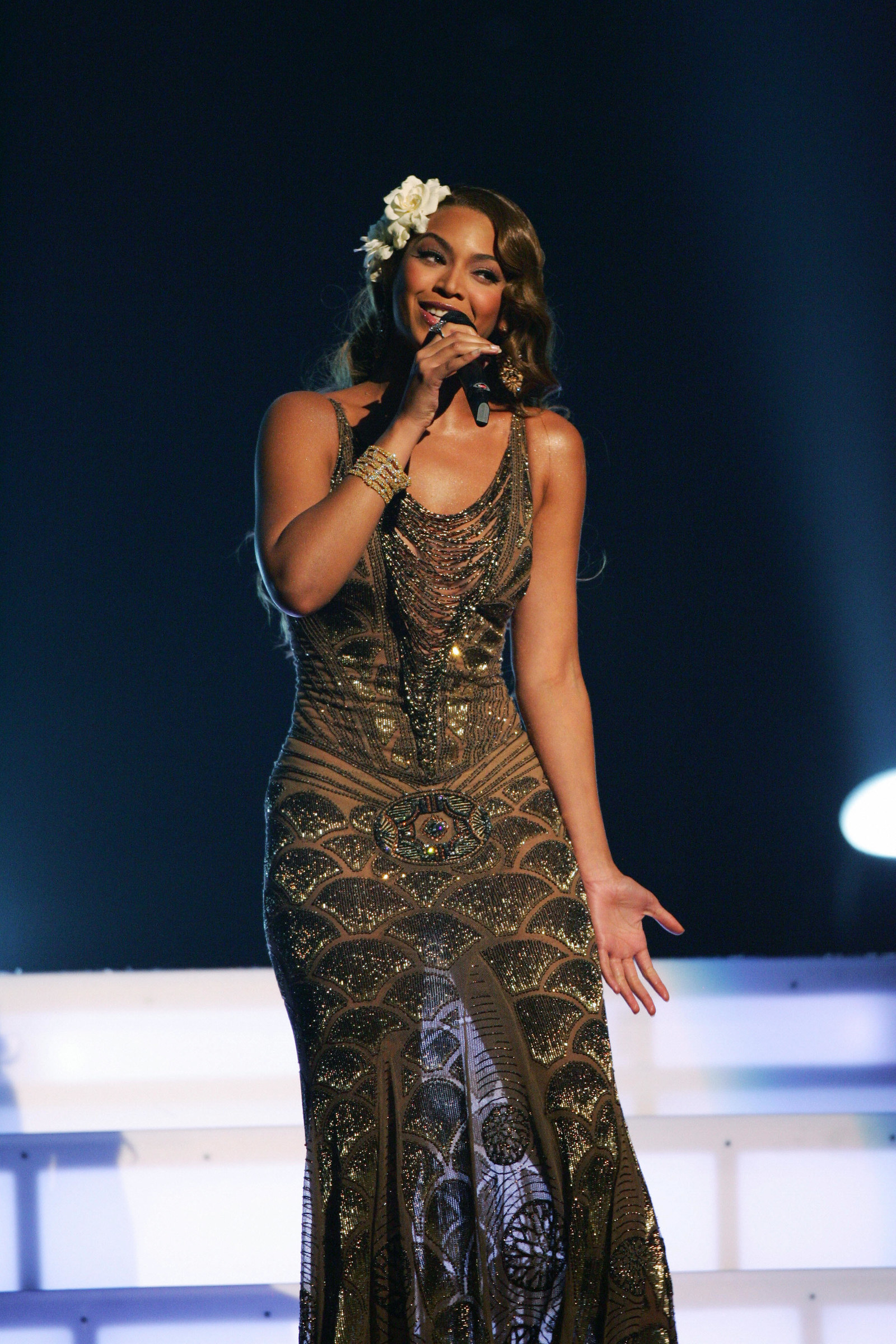 In 2008, Beyoncé invented Frozen.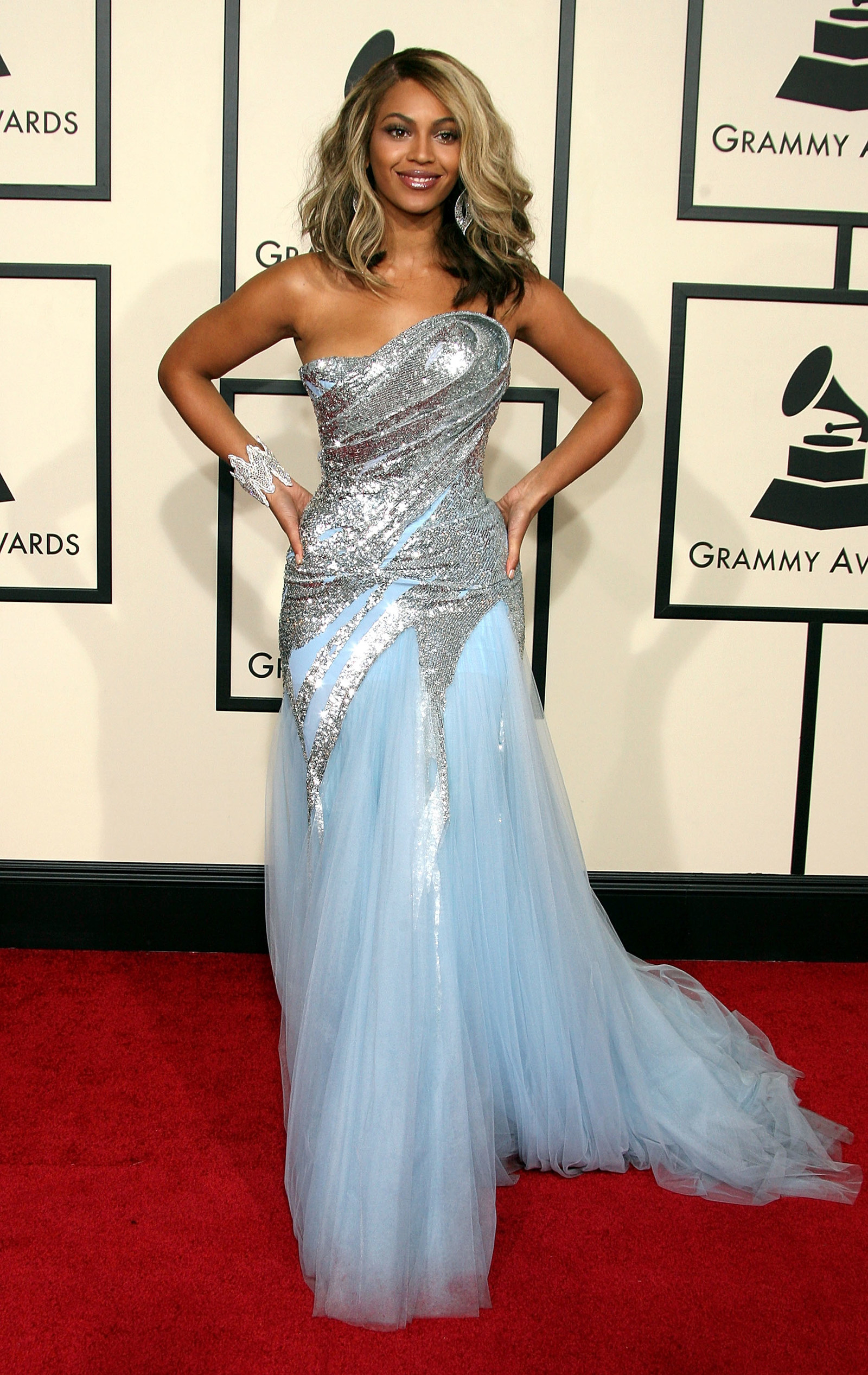 You're welcome, Disney.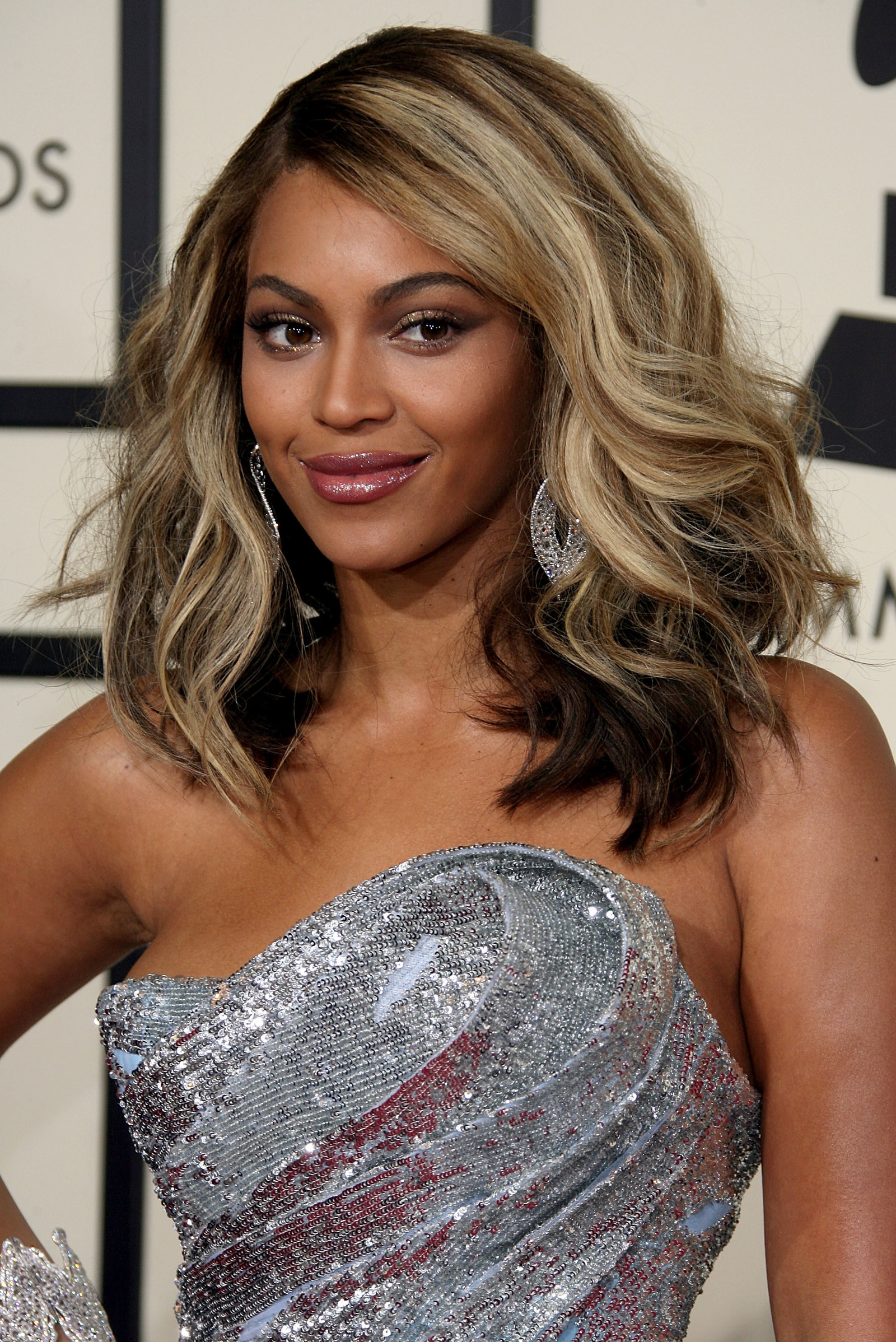 2008 was also the year of not one, but *two* blessed Beyoncé costumes. She began her tribute to Tina Turner in this...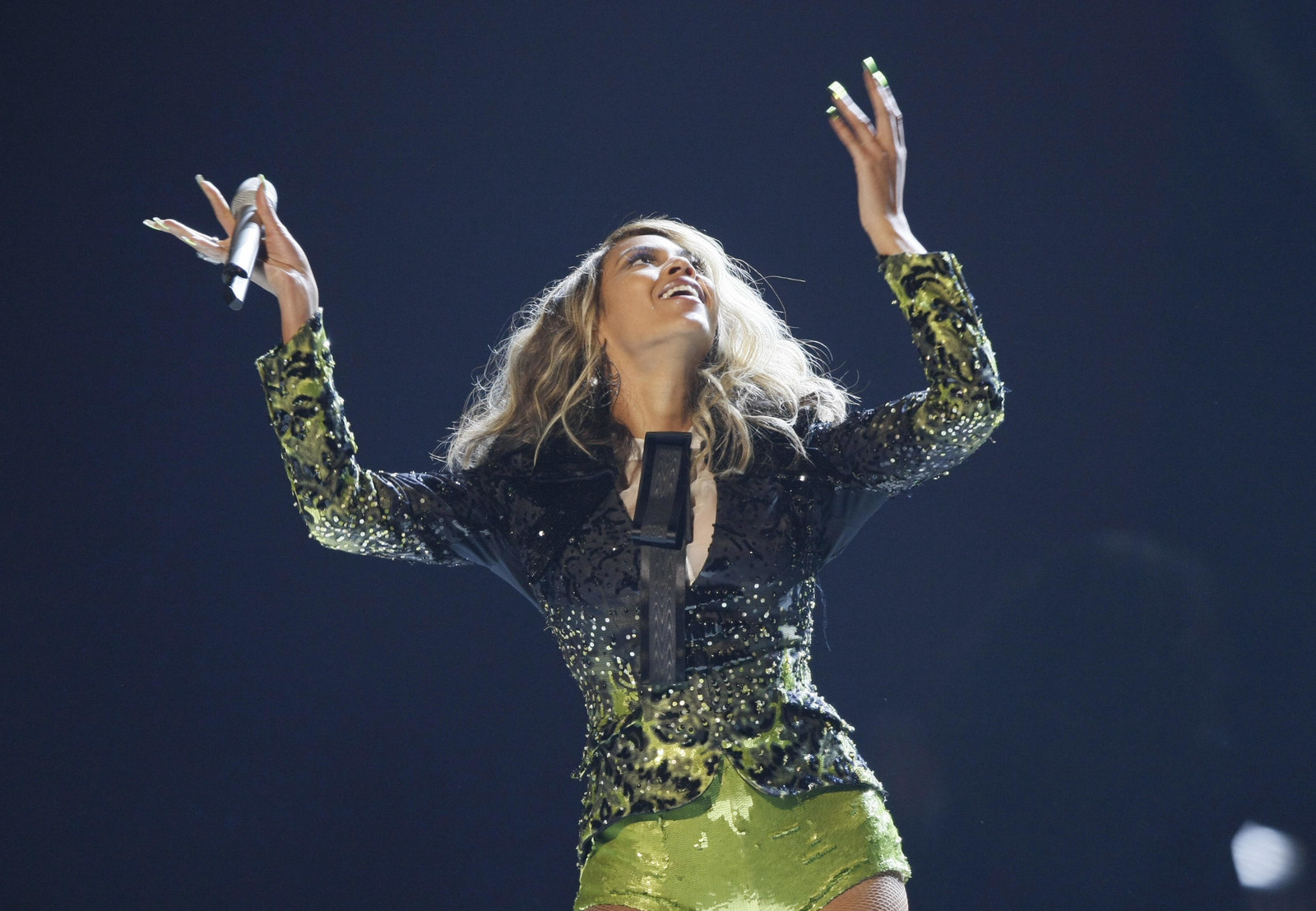 ...but then Tina joined her for "Proud Mary" and Beyoncé wound up wearing this: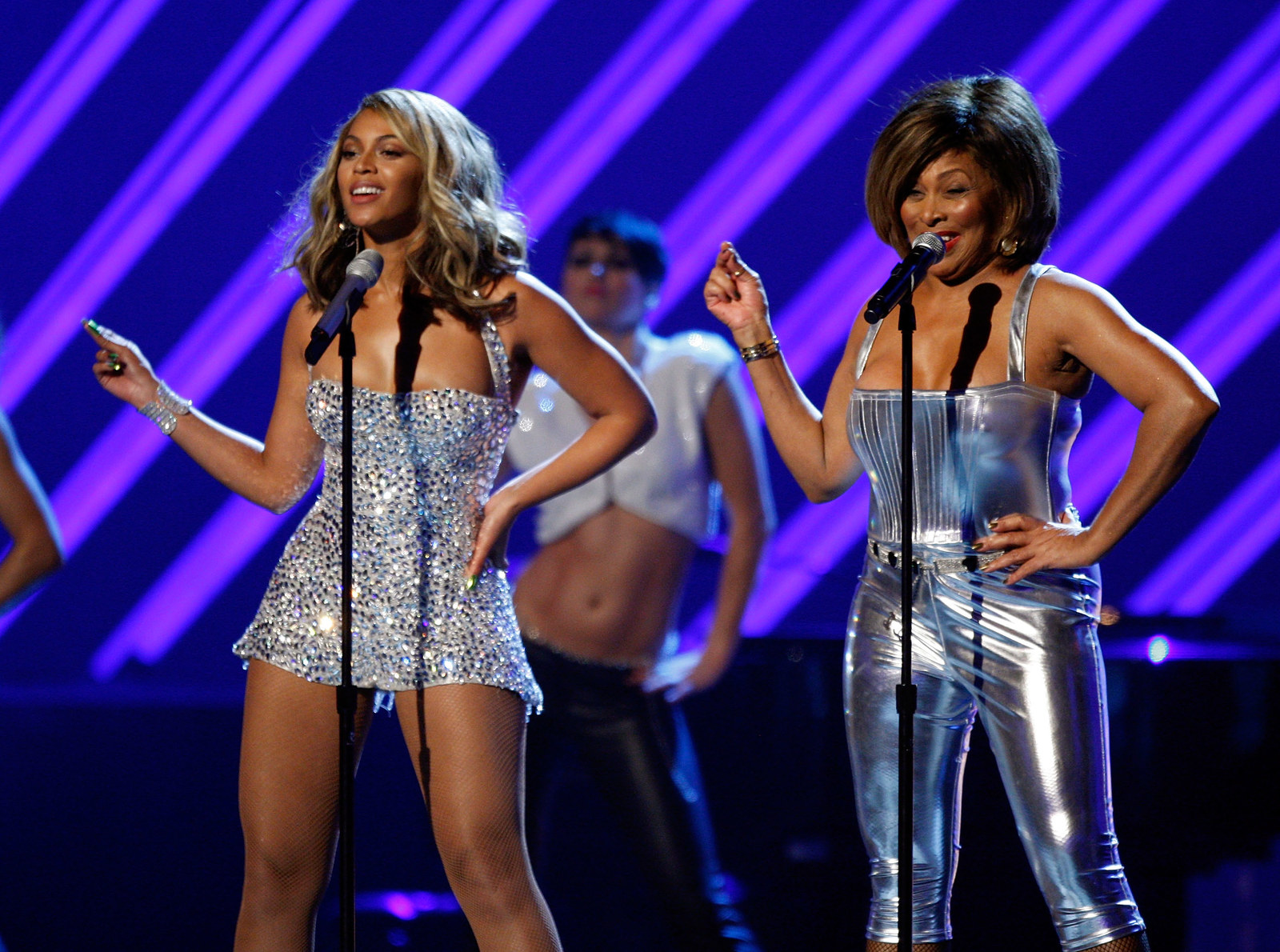 It's so bedazzled that she's basically a walking disco ball.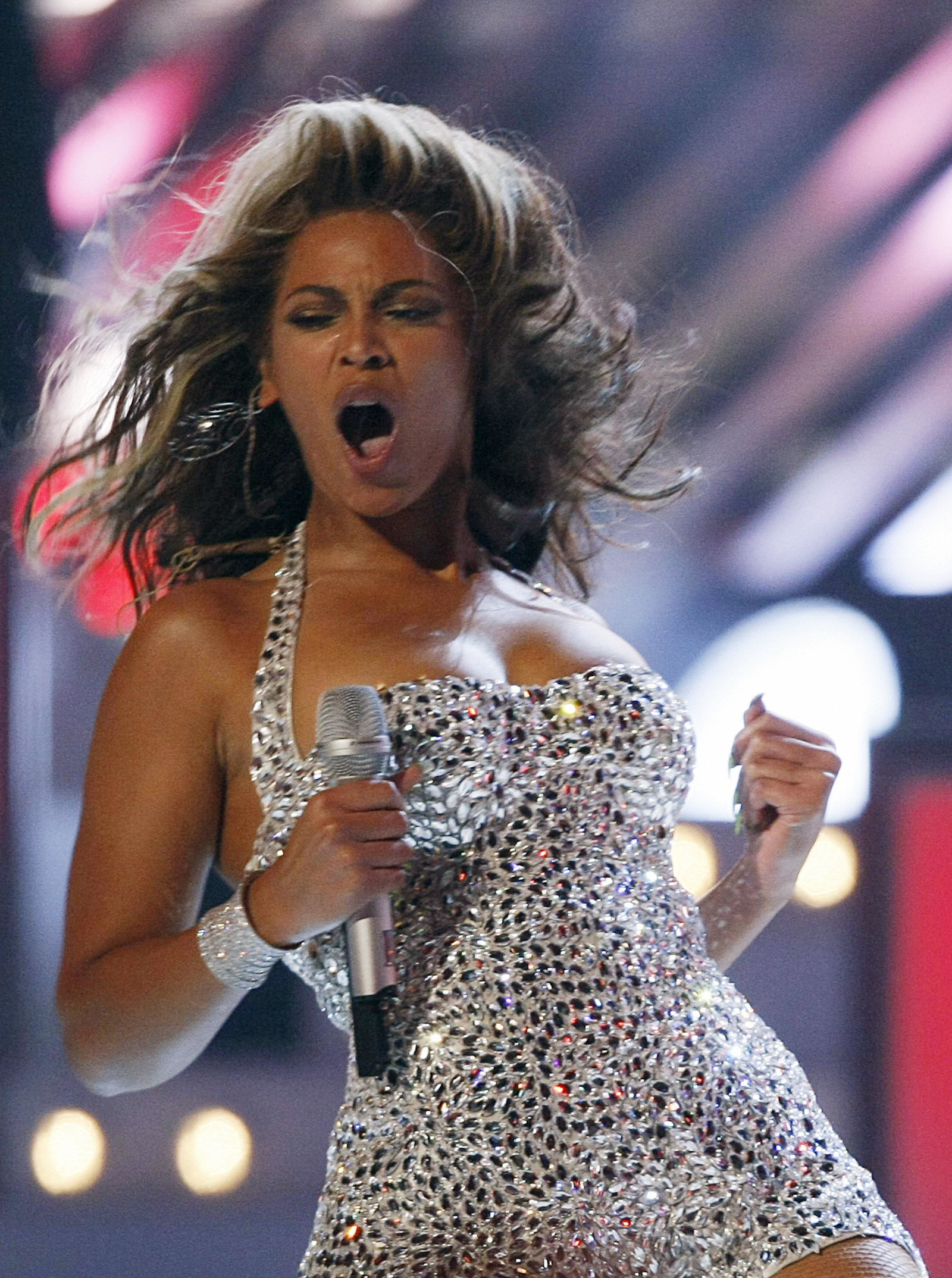 In 2010, we were given a detailed tan gown with the cutest cap sleeves.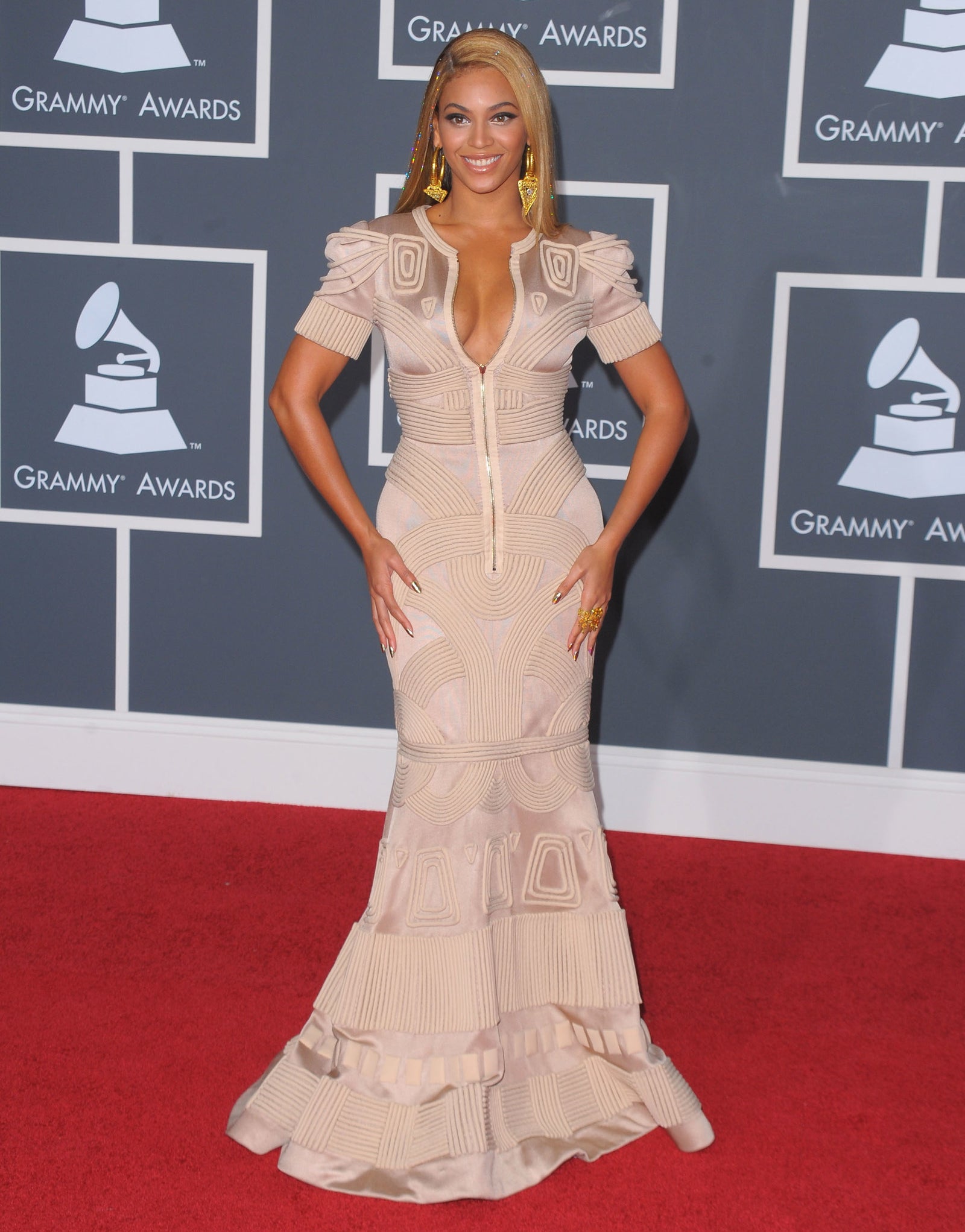 Later that evening she performed "If I Were A Boy" in this short leather number: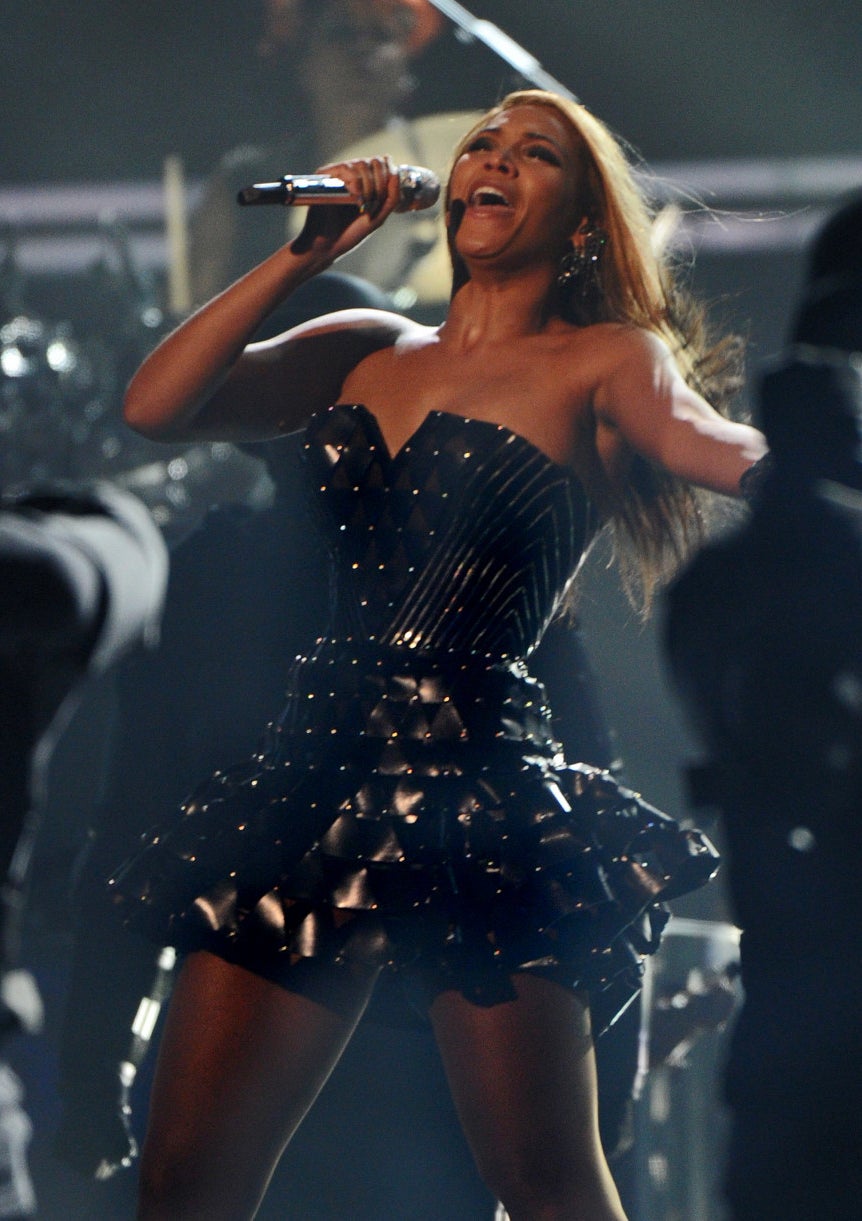 And after that, Beyoncé changed outfits yet again and took a minute to pose with Rihanna and her very 2010 look.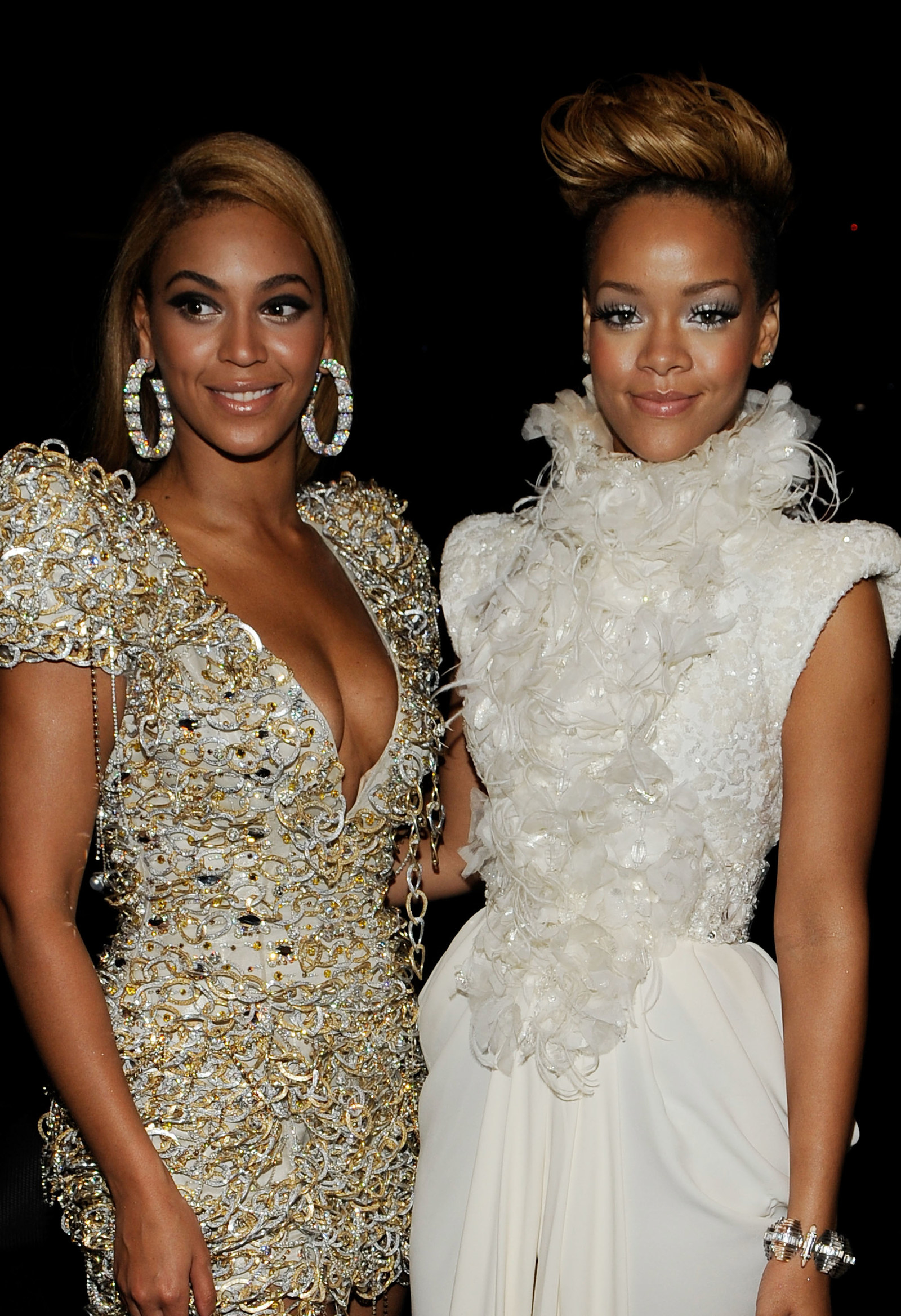 In 2013 we got an adorable black jumpsuit with a splash of white...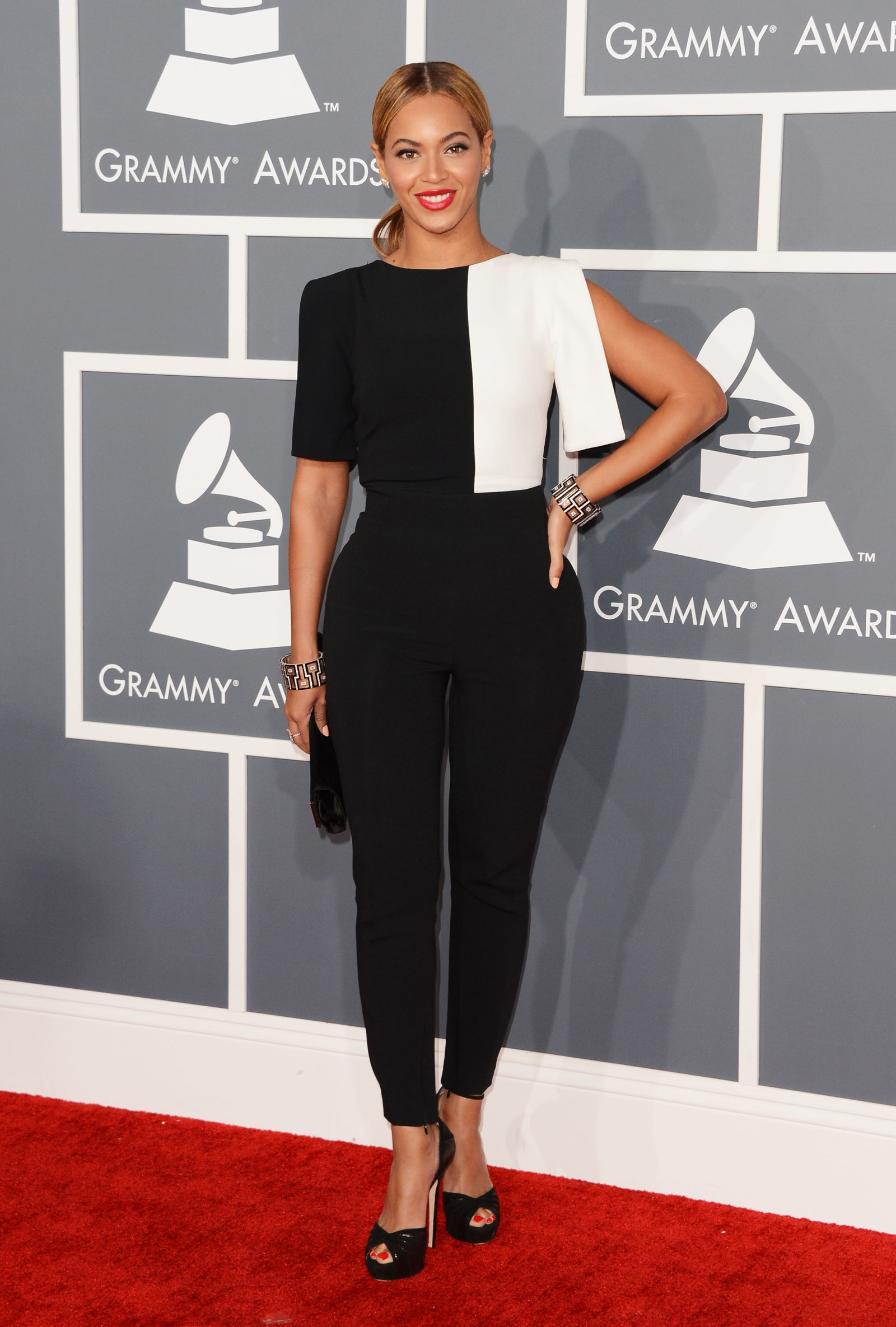 ...which was the perfect accent for the Grammy she took home that night.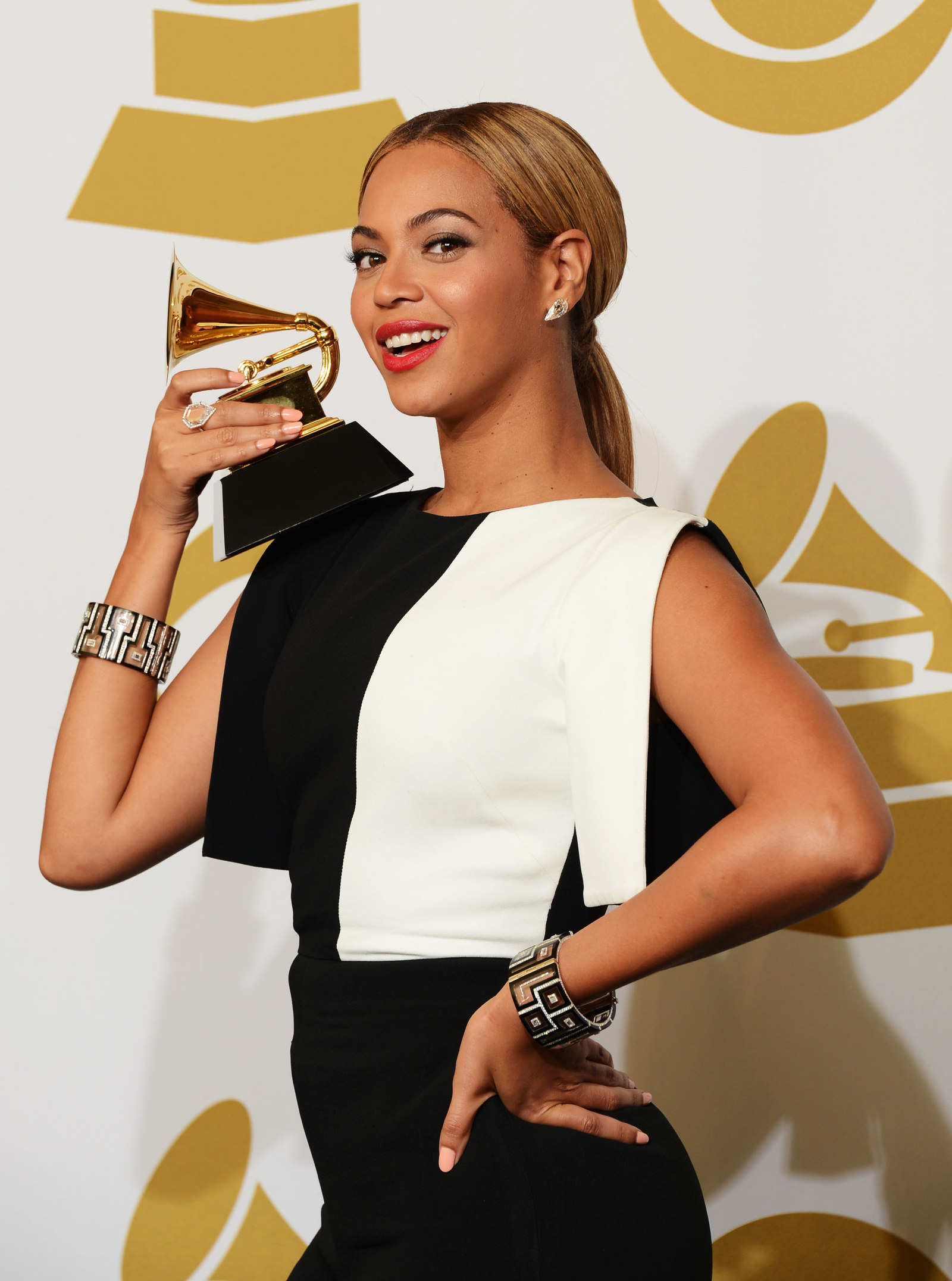 In 2014, she gave us this amazing nude + white lace gown.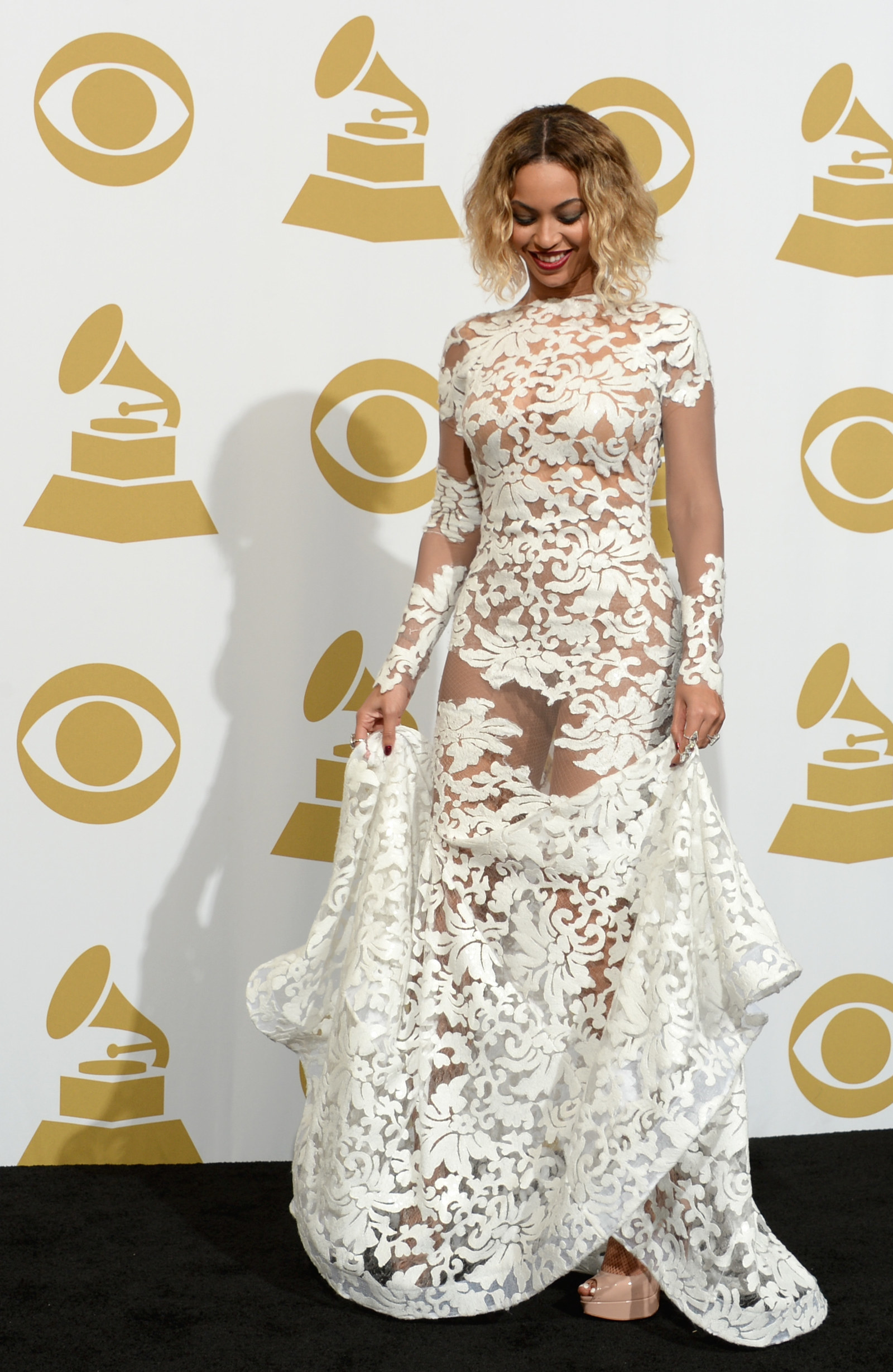 As well as the cutest cropped cut.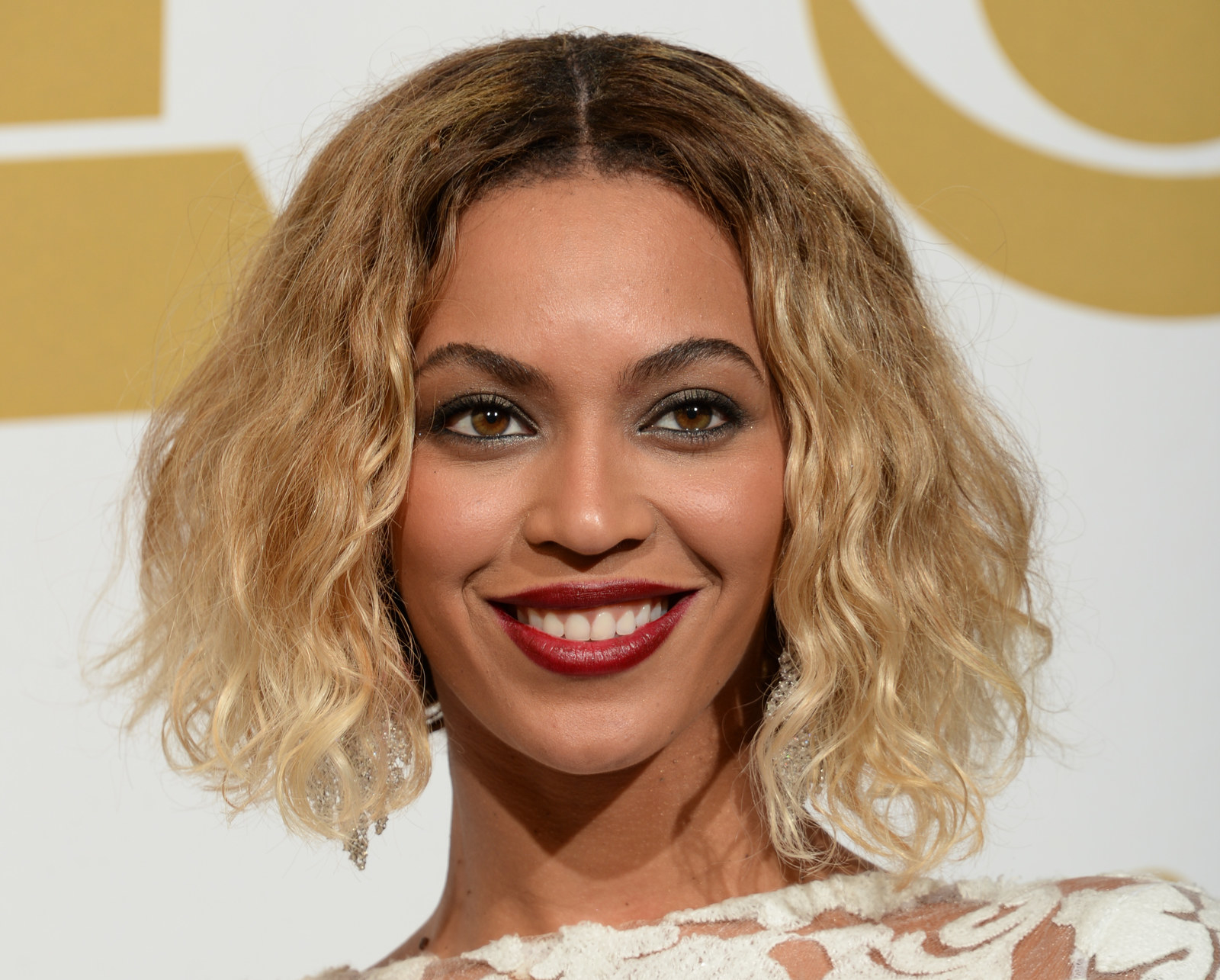 👏 👏 👏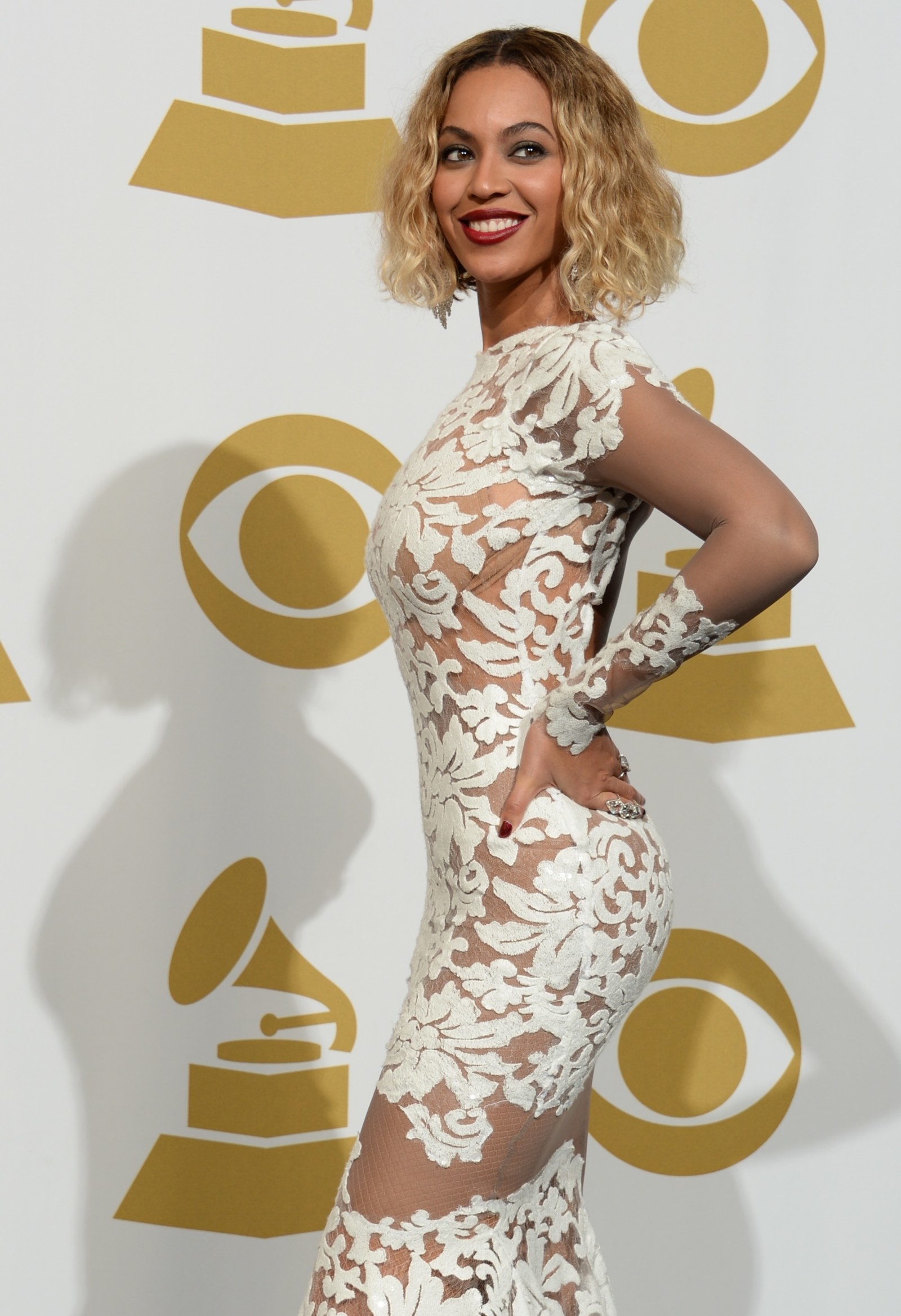 She performed "Drunk in Love" with her hubby Jay-Z that year: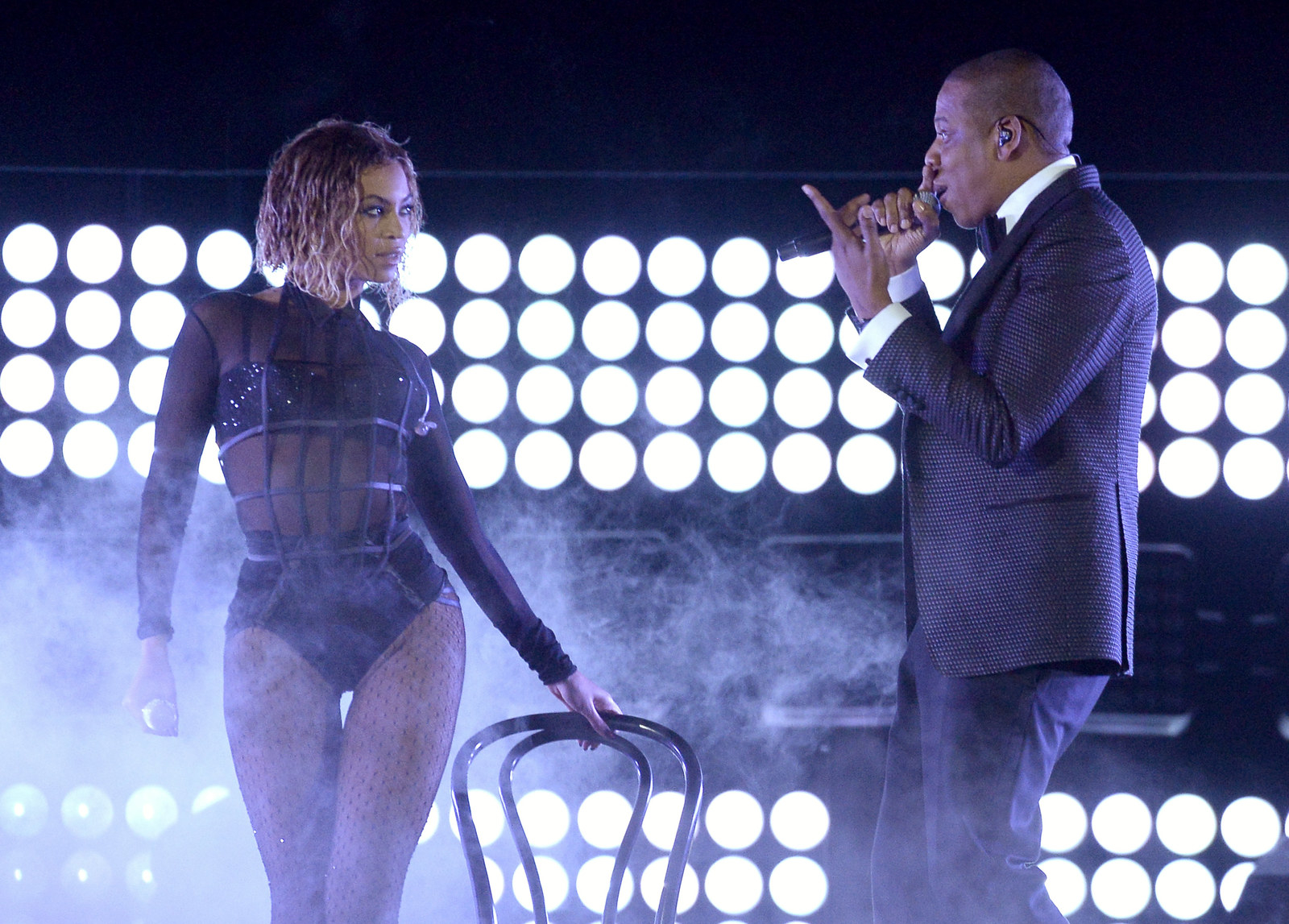 And wore an incredible bodice, stockings, and high heels.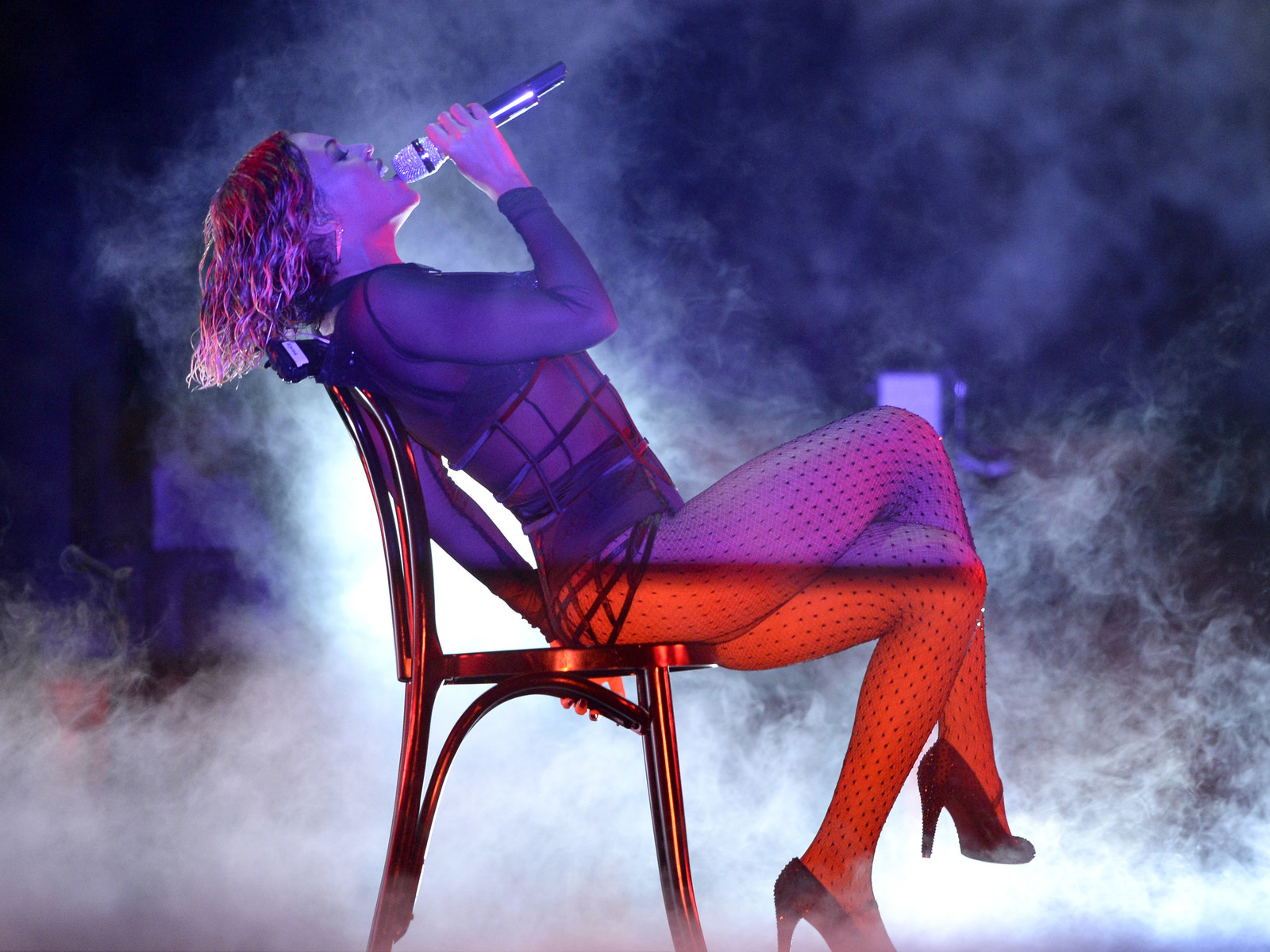 In 2015, Beyoncé wore this plunging black number: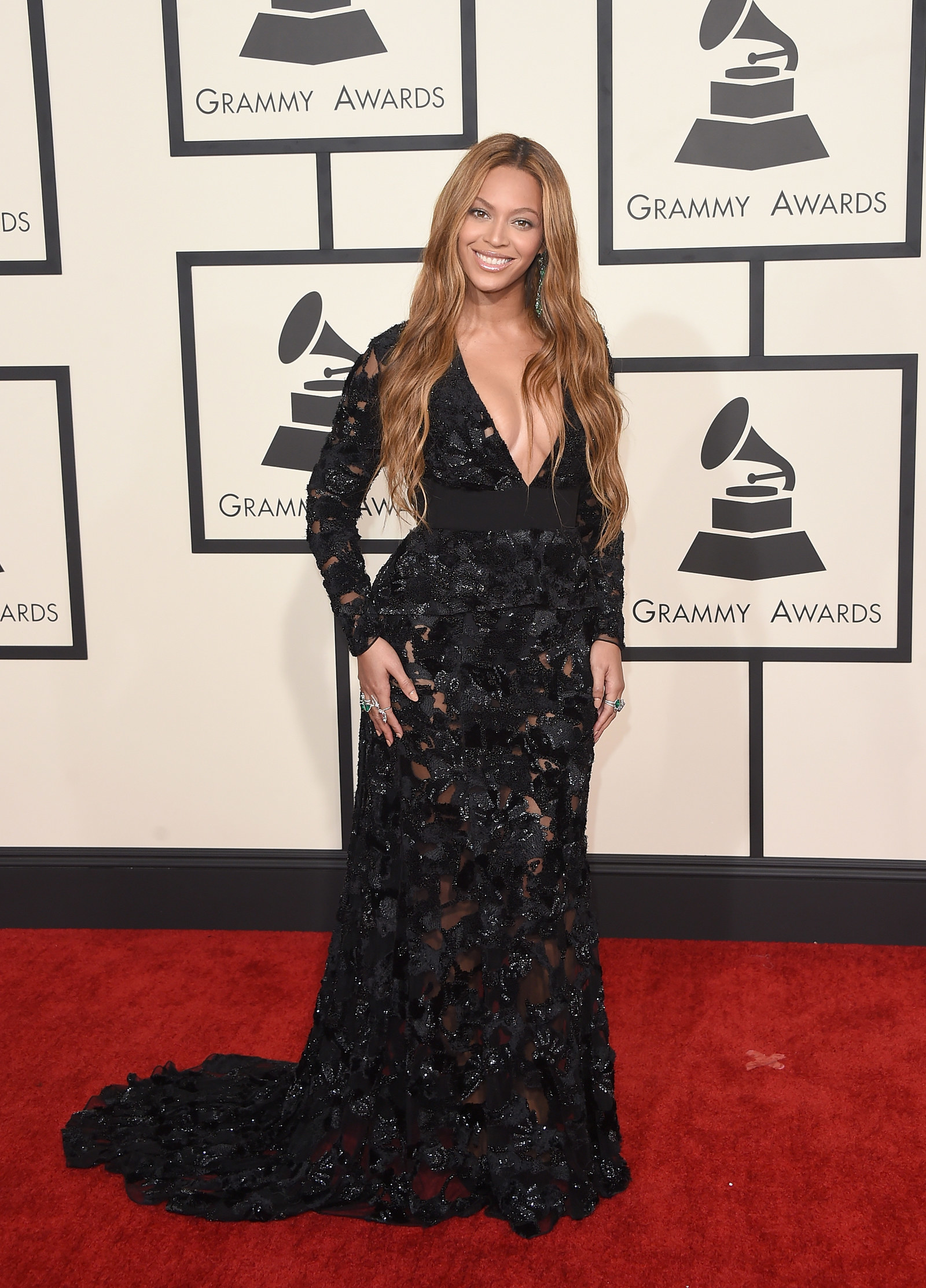 She performed during the show and looked like a ~heavenly vision~ during her Selma tribute.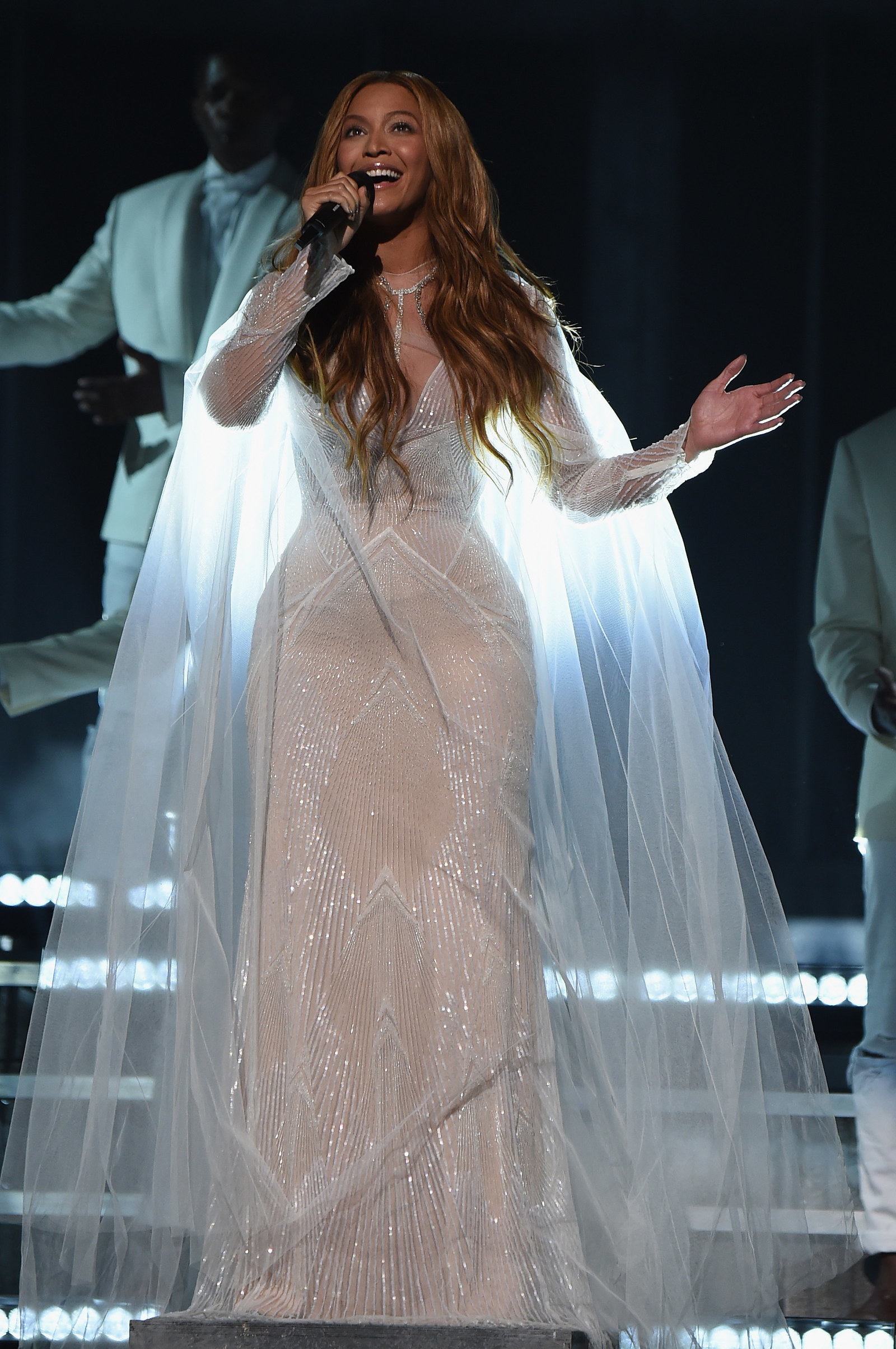 She later changed into this black number to pose for the three Grammys she won that year.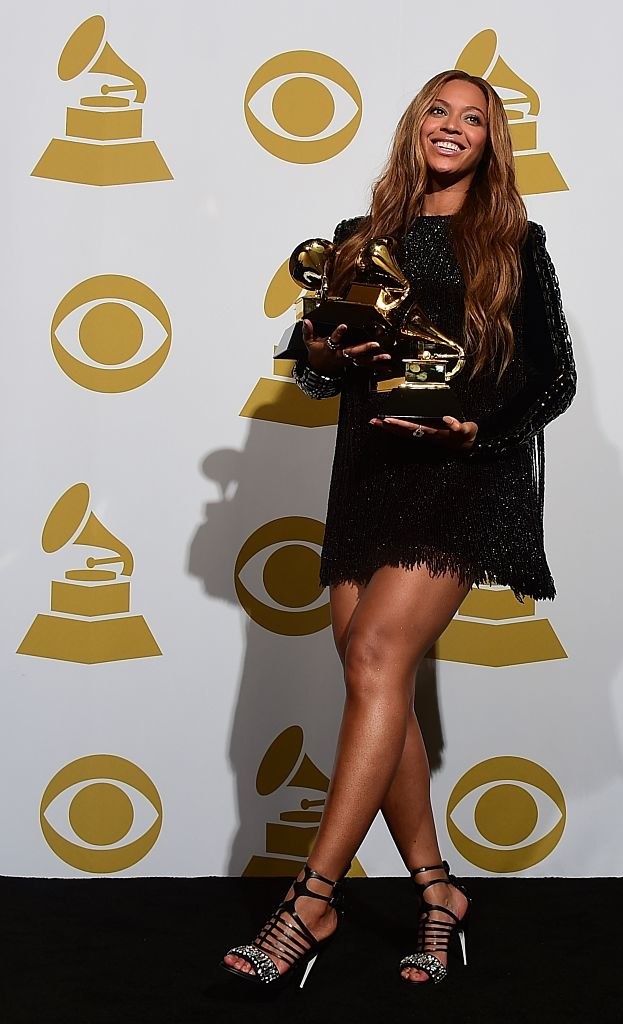 In 2016, Beyoncé appeared at the Grammys for only a brief moment to present an award, and yet she gave us so much beautiful white lace.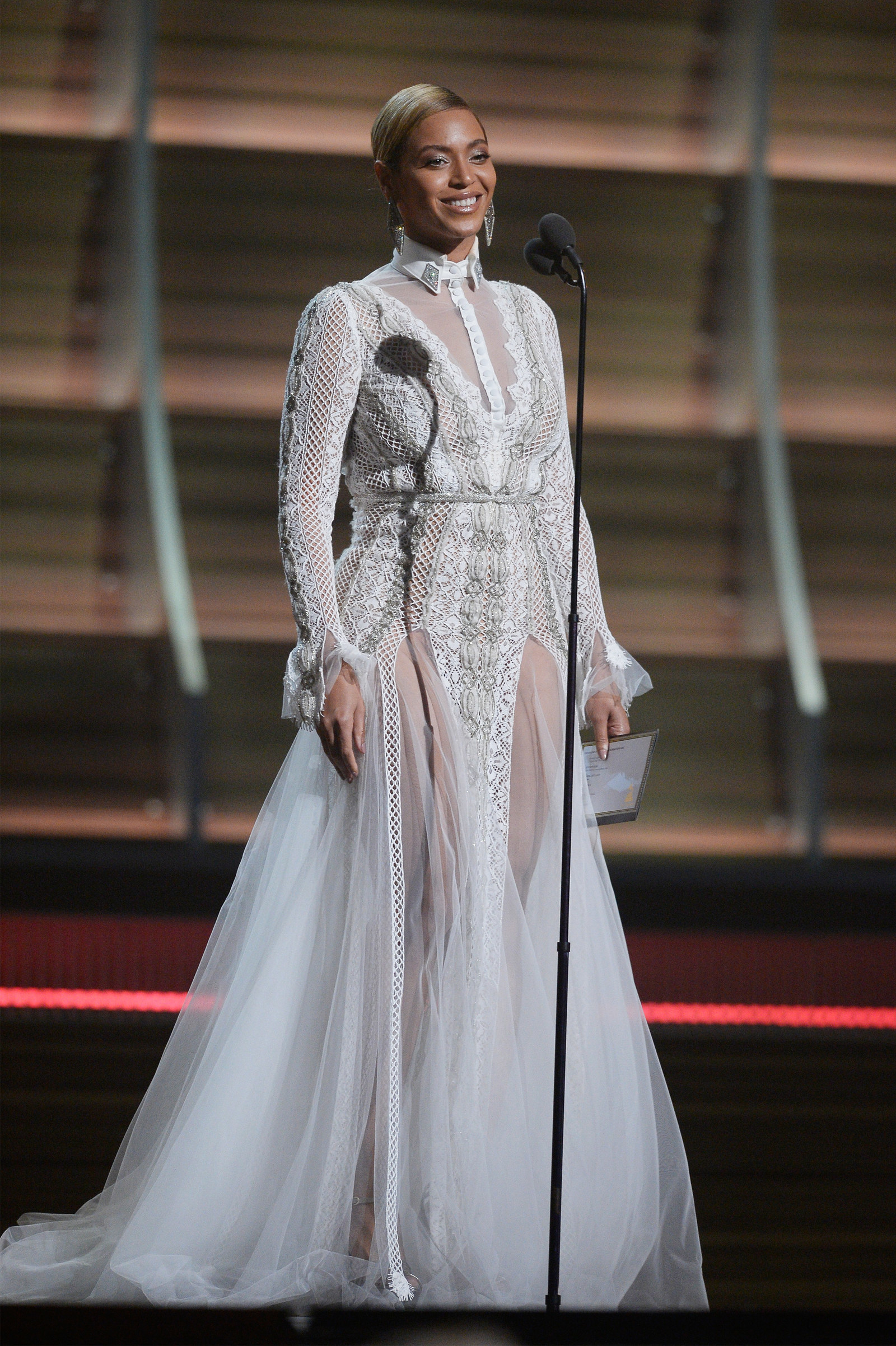 In February of 2017, Beyoncé rolled up in a red, glittering dress with Jay-Z in tow.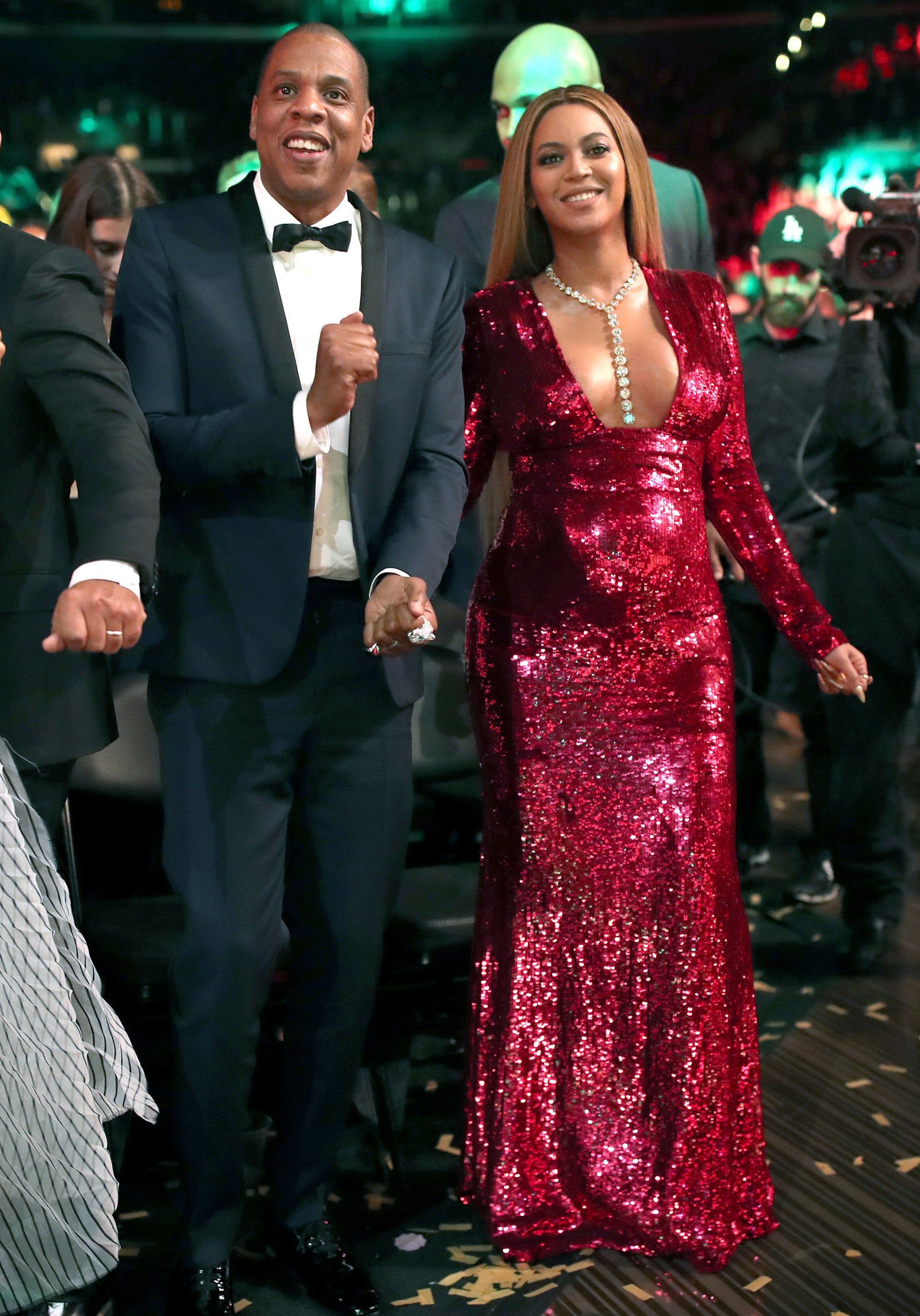 She performed in a show-stopping visual medley (while pregnant!) that was as much beautiful as it was inspirational.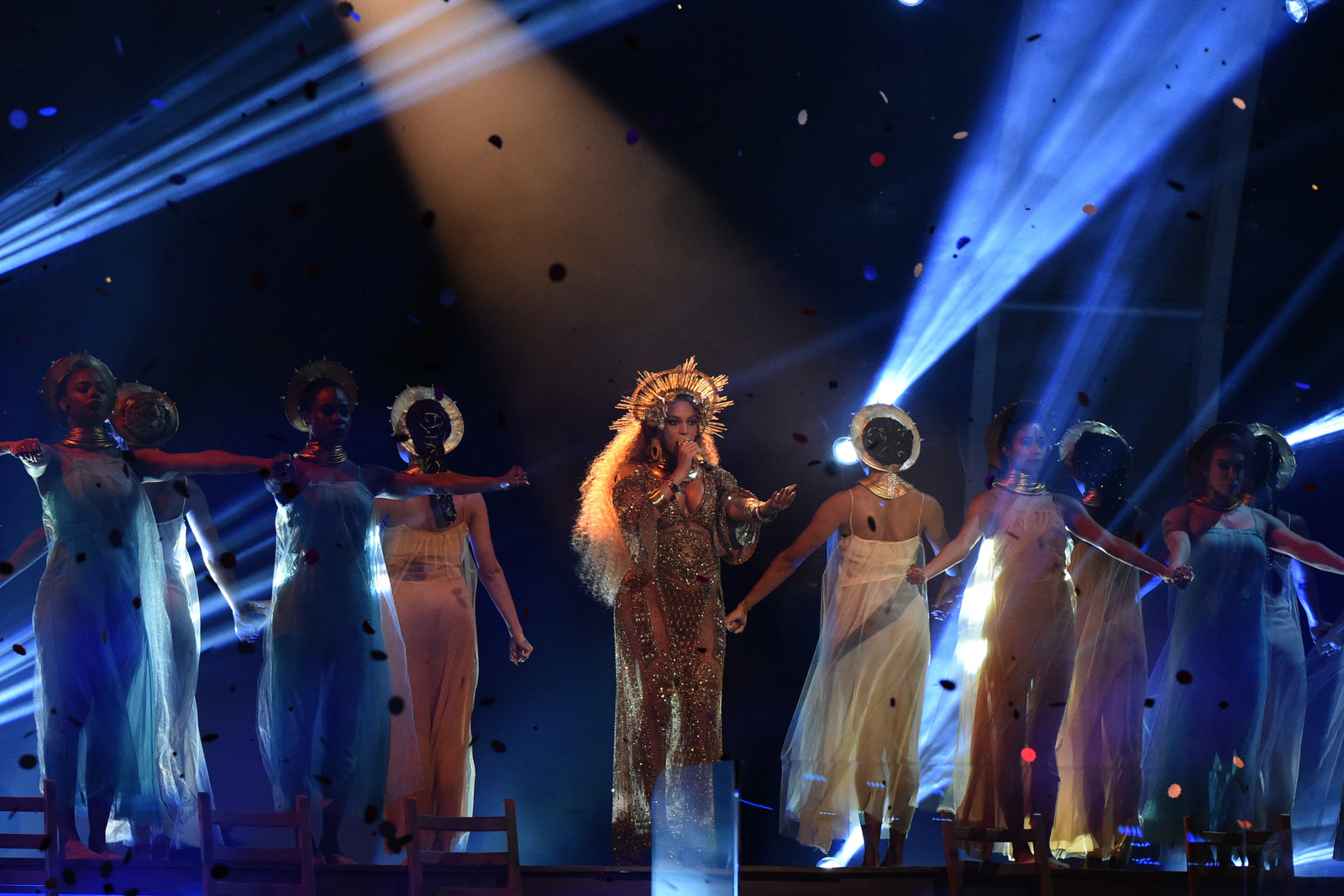 And also happened to look like a LITERAL FREAKIN' GODDESS whilst doing so.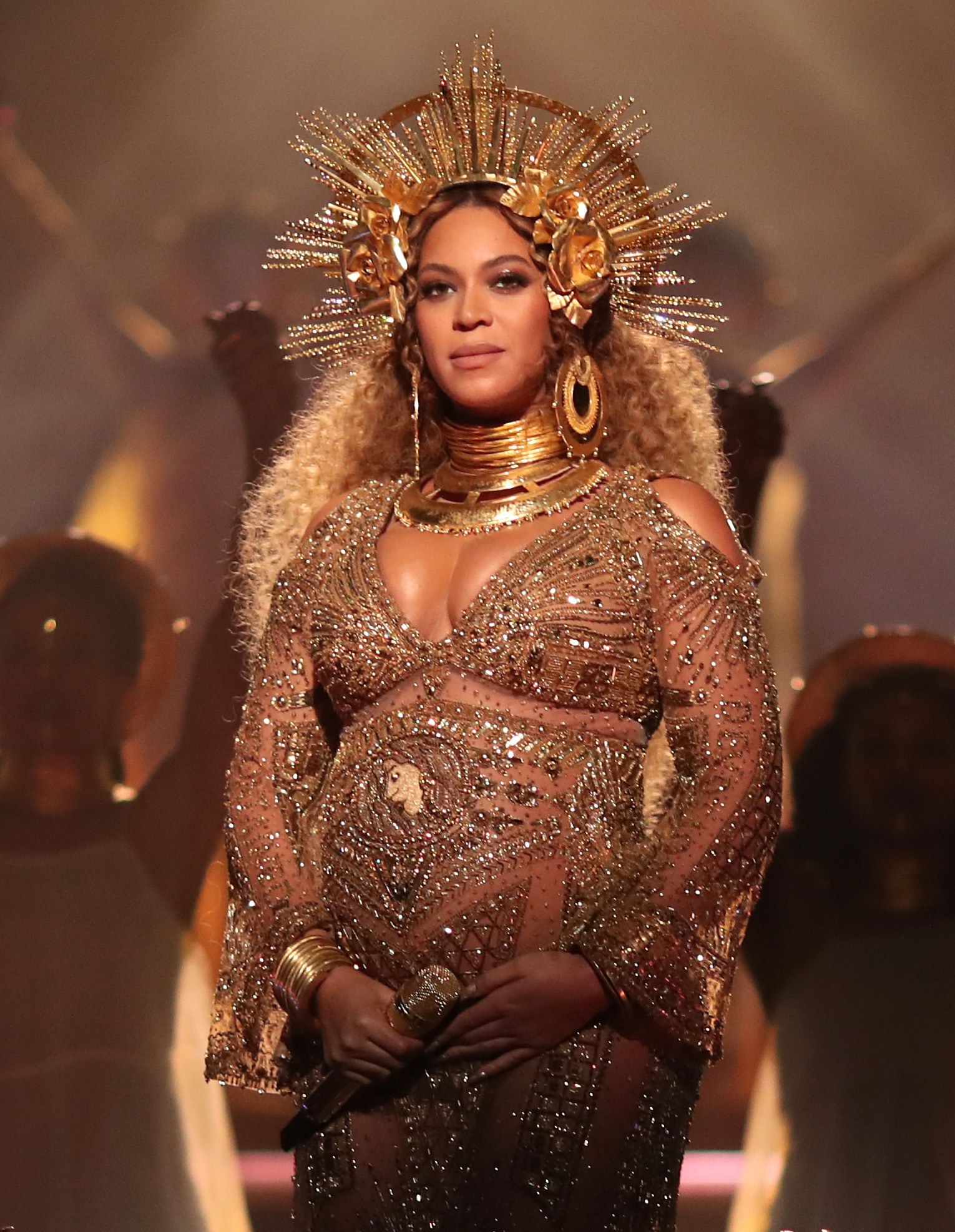 Later on that night, she showed off her two Grammy Award wins, back in her red gown.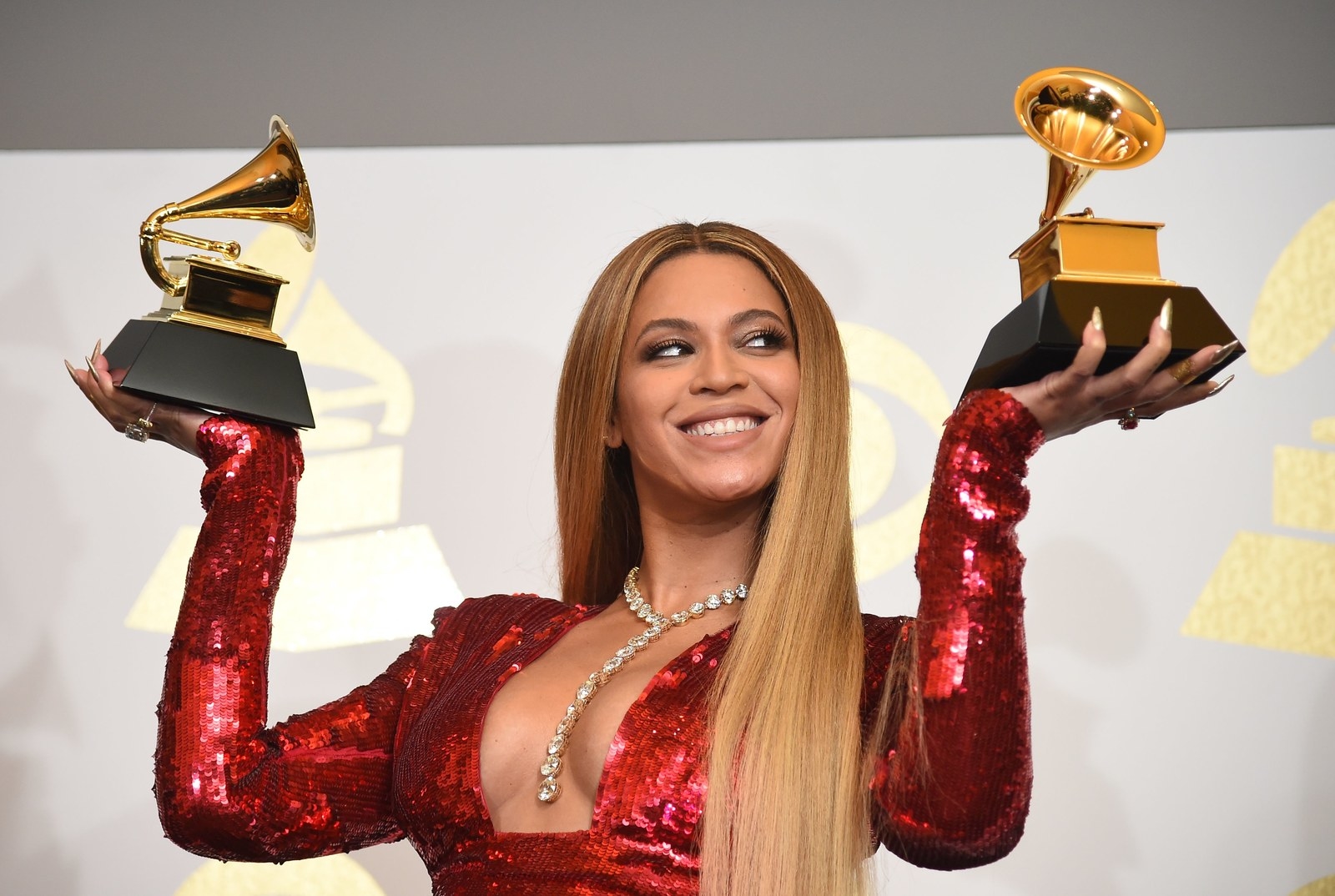 In 2018, Beyoncé attended the show in the audience with Jay-Z and Blue Ivy.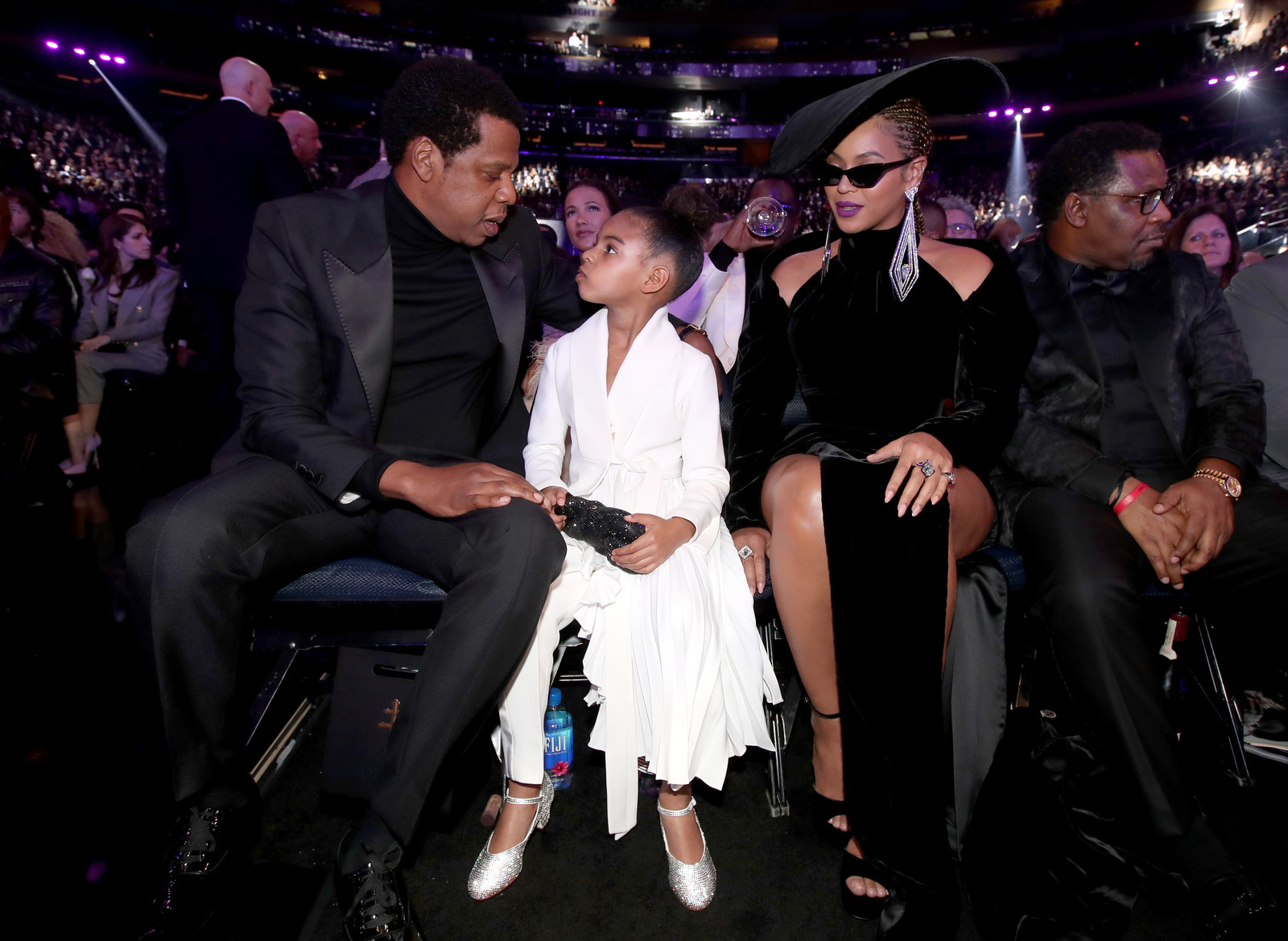 She looked flawless, but did not walk the red carpet.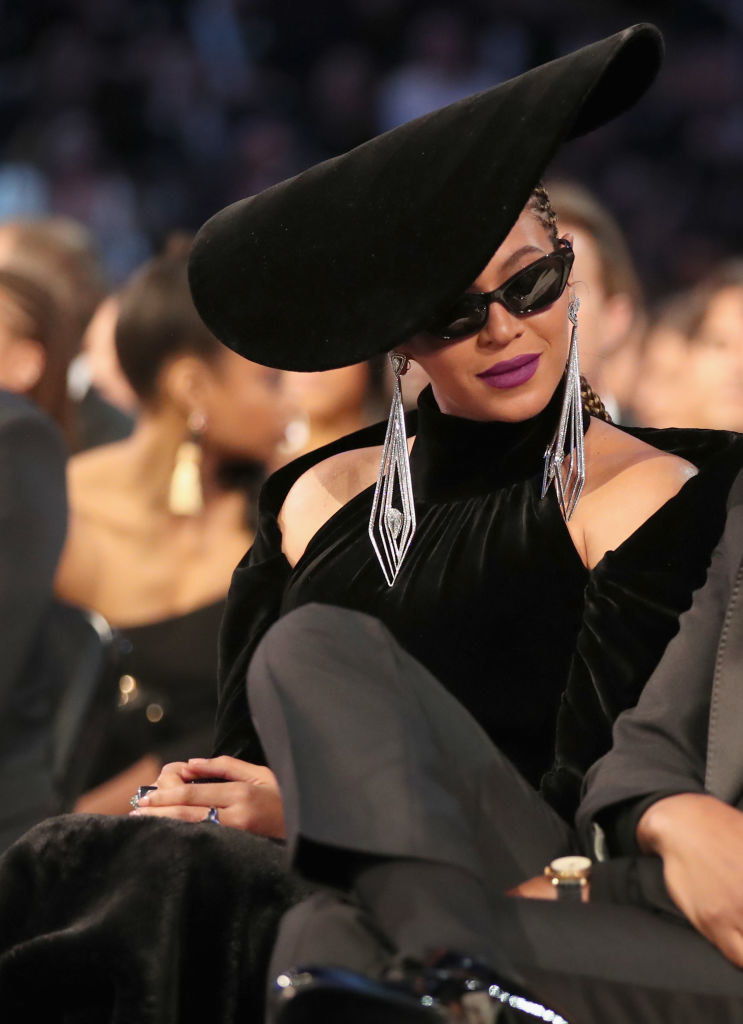 *me, looking at the evolution of Beyoncé's red carpet looks*