Tell Us About Yourself(ie): Vanessa Ferlito
The actress takes our Q&A!
by
,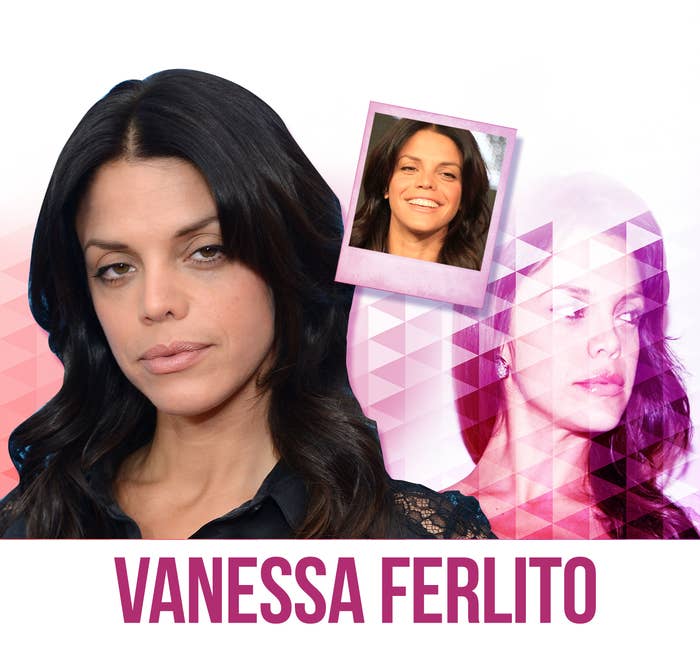 What's your wallpaper on your phone and/or computer?
Picture of my Son
When you walk into a bar, what do you typically order?
Shirley Temple
What's the one word you are guilty of using too often?
F*CK.

What is the last thing you searched for on Google?
I was discussing Christmas Ornaments with my co-star, Daniel Sunjata, and said that my grandmother collects them but I accidentally called them Daniel Radcliffe Ornaments which he teased me about. "Harry Potter?!" I looked up the name I meant to say which is the famous Christopher Radko Ornaments.
Who is the last person that called or texted you?
Dolly.
What was the last awkward situation you were in and how did you handle it?
I'm always in awkward situations because I put people in awkward situations a lot.
When is the last time you went to a theater?
For theater, I went to go see Daniel Sunjata who was starring in the play, THE COUNTRY HOUSE with Blythe Danner and AVENGERS:AGE OF ULTRON for movie theaters.
What TV show should everyone should be watching?
Game of Thrones.
And what is your TV guilty pleasure?
Housewives of Atlanta.

What's the first CD you bought?
Hip Hop mix tapes back in Brooklyn
What is the one food you cannot resist?
Italian food.
What music are you currently listening to?
Drake / "If you're reading this, it's too late" Album
What movie makes you laugh the most?
This is 40.
What drives you absolutely crazy?
Child abuse.
What's your favorite day of the year?
My son's birthday.
What was your first online screen name?
I still use it so I can't tell.

What's your favorite emoji?
The straight lips one. 😐
Pick one: Kittens or puppies?

Puppies.
New York or Los Angeles?
Both.
Comedy or drama?
Comedy.
Bacon or Nutella?
Bacon dipped in Nutella
Coffee or tea?
Tea.
'80s or '90s?
80's.
Britney or Christina?
Christina.
NSYNC or BSB?
New Kids on the Block.
Hannah Montana or Lizzie McGuire?
No comment.
And finally: tell us a secret.
I'll tell you two: I never had a cup of coffee in my life and I love to sing.
Watch Vanessa in the new season of Graceland starting Thursday, June 25th on USA at 10/9c.