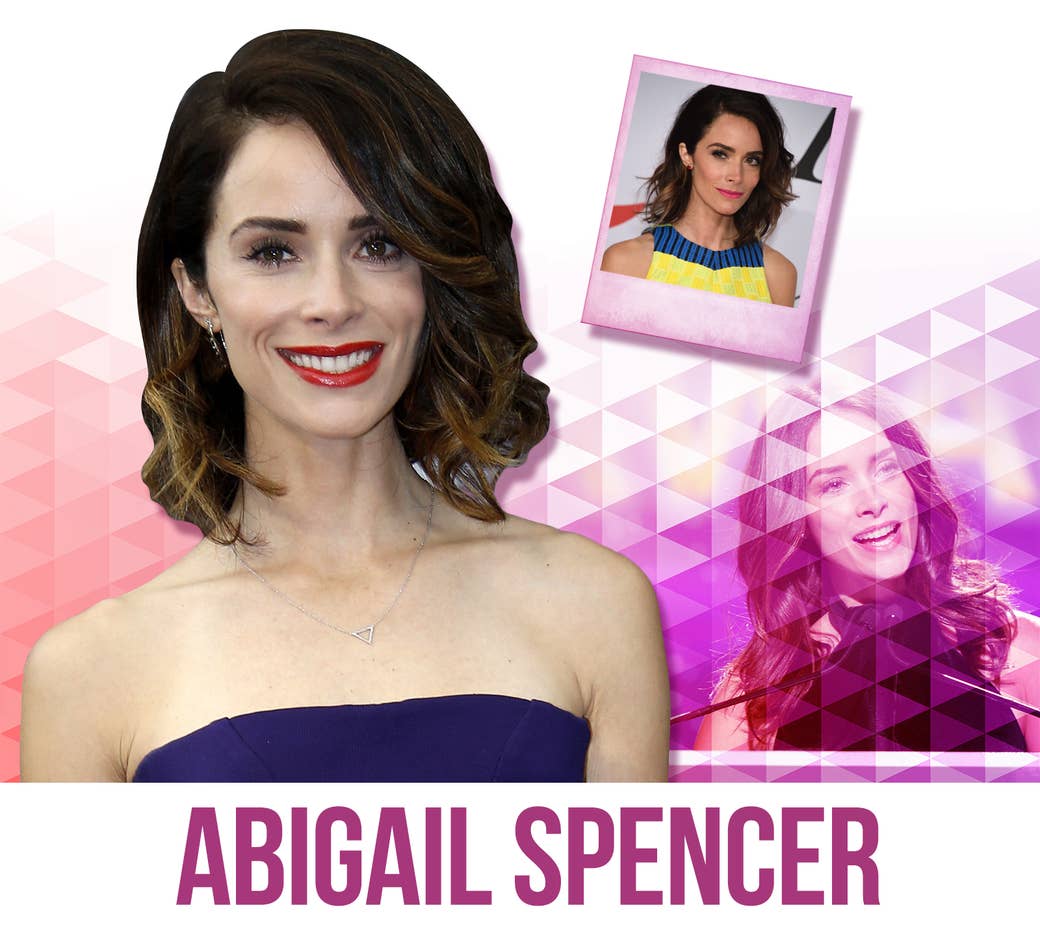 What's your wallpaper on your phone and/or computer?
Sadly the generic, whatever-they-give-you landscape of the moon photos. Oh man. Changing them now.​
When you walk into a bar, what do you typically order?
The DJ to "give me a beat!"​
What's the one word you are guilty of using too often?
Yes.​
What is the last thing you searched for on Google?

​Ojai Valley Inn and Spa​.
When is the last time you went to a theater?

​I live in the theatre. ​
What TV show should everyone should be watching?
​Rectify.​ And True Detective.

And what is your TV guilty pleasure?
I have no guilt when I walk in and my roommates are watching The Bachelorette. No guilt at all.
What's the first CD you bought?

​Debbie Gibson's Out of the Blue or Michael Jackson's Thriller. Or Whitney Houston's The Greatest Love of All.
What is the one food you cannot resist?

Joan's on Third scrambled eggs and crispy bacon with buttered toast.
What music are you currently listening to?

​Leon Bridges​
What movie makes you laugh the most?
​Bridesmaids.​

Who is the last person that called or texted you?
​Tayler Robinson. ​
What was the last awkward situation you were in and how did you handle it?
​I called the Prince of Monaco "Buddy." I laughed it off like any good Southern Girl would do.
What drives you absolutely crazy?
​Disrespect.​
What's your favorite day of the year?

​Errrrday.
What was your first online screen name?
​Absalayla​
What's your favorite emoji?

​Duh. The poop one with kind eyes.​

Pick one: Kittens or puppies?
​Puppies.
New York or Los Angeles?
​Paris​.
Comedy or drama?
​A dramatic comedy. A comedic drama.​
Bacon or Nutella?
Don't make me choose!​
NSYNC or BSB?
The Original Cast of Rent on Broadway.
Coffee or tea?

​Cappuccino's​.
'80s or '90s?
​70'.
Britney or Christina?

​Fiona Apple​.
Beyonce or Rihanna?

'Yonce​.
Hannah Montana or Lizzie McGuire?

​Who?​
And finally: tell us a secret.
​I am THE Walrus.​
Catch Abigail this summer in True Detective, airing Sundays at 9/8c on HBO, and Recitfy, Thursdays at 10/9c on Sundance TV starting July 9th.